harry's B1 Korean restaurant is no stranger in Autocity, Juru, having been operating there since last year. It used to be known as Bee Won in Sheraton Hotel (now Dorsett Hotel in Larut Road, Penang). I've patronized this place a few times but everytime without a camera, thus the absence of a review until now!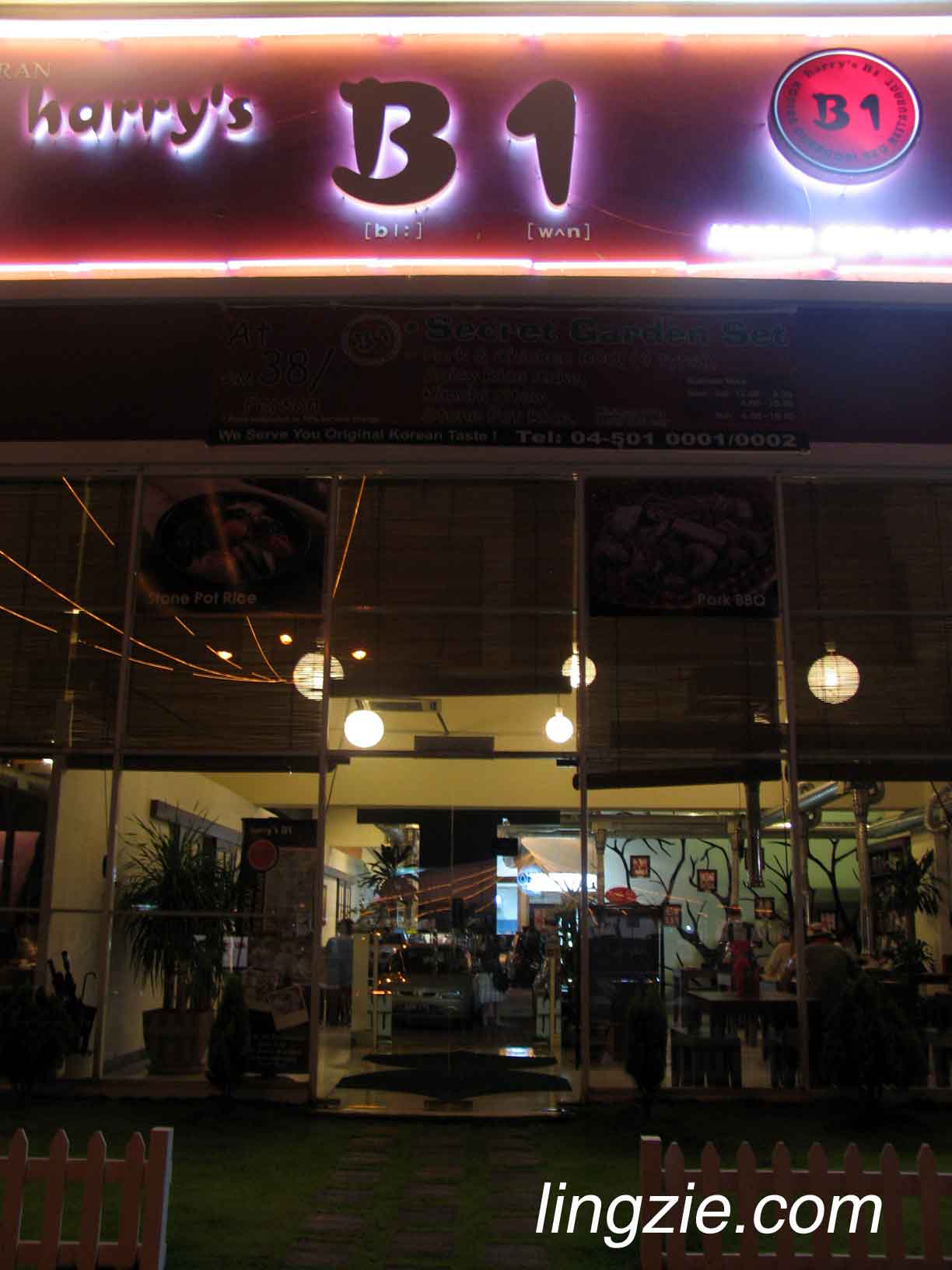 Known for its rather pricey menu, they are currently having Set Lunch promotions (from RM15.90 onwards) as well as Korean BBQ Set Dinner at RM38/person (minimum 2 pax).
A quick glance of the menu shows the Do's and Don'ts when eating Korean barbeque… most insightful indeed!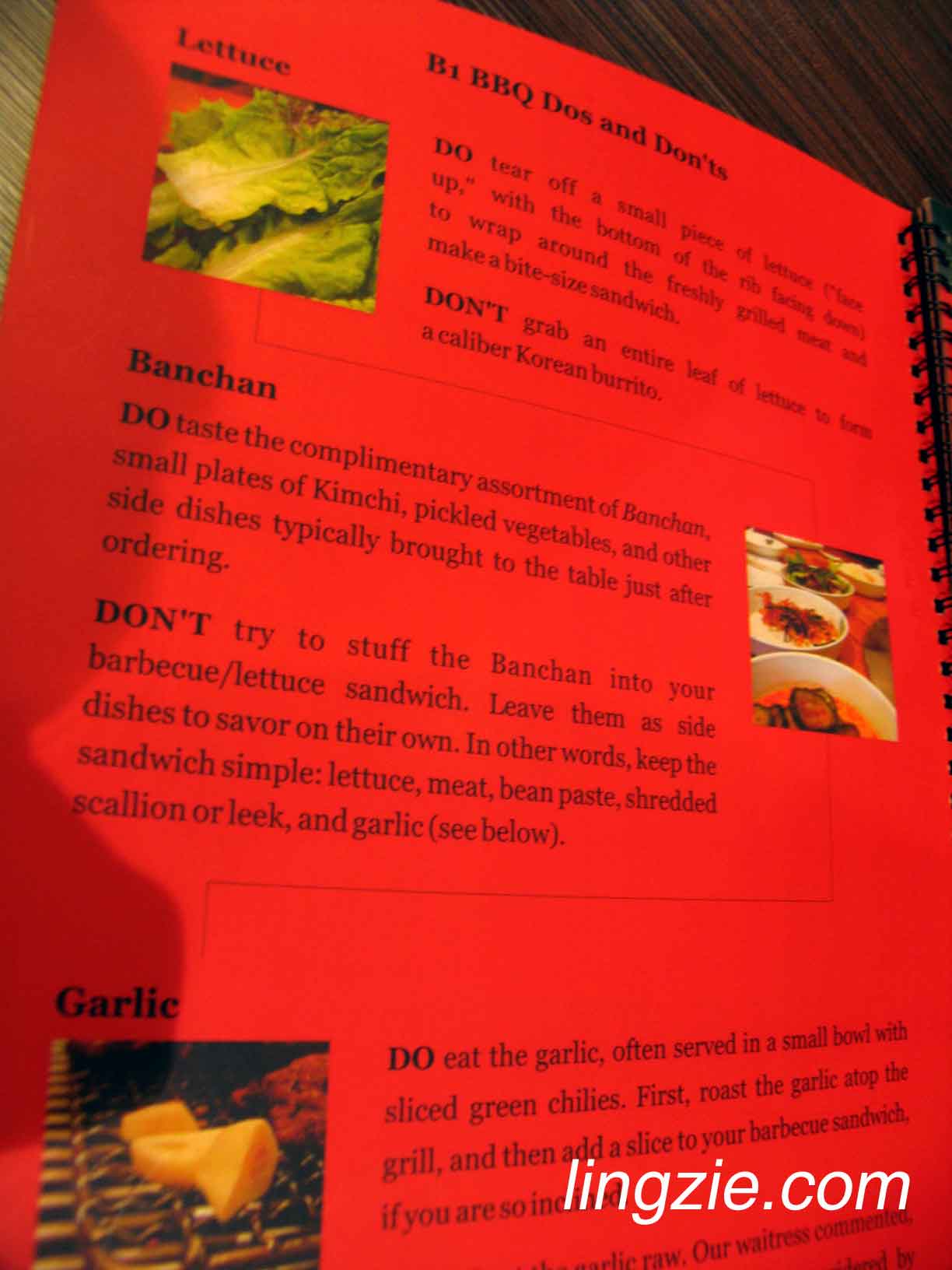 Shortly after ordering the BBQ set dinner, we were served the salads and lettuce.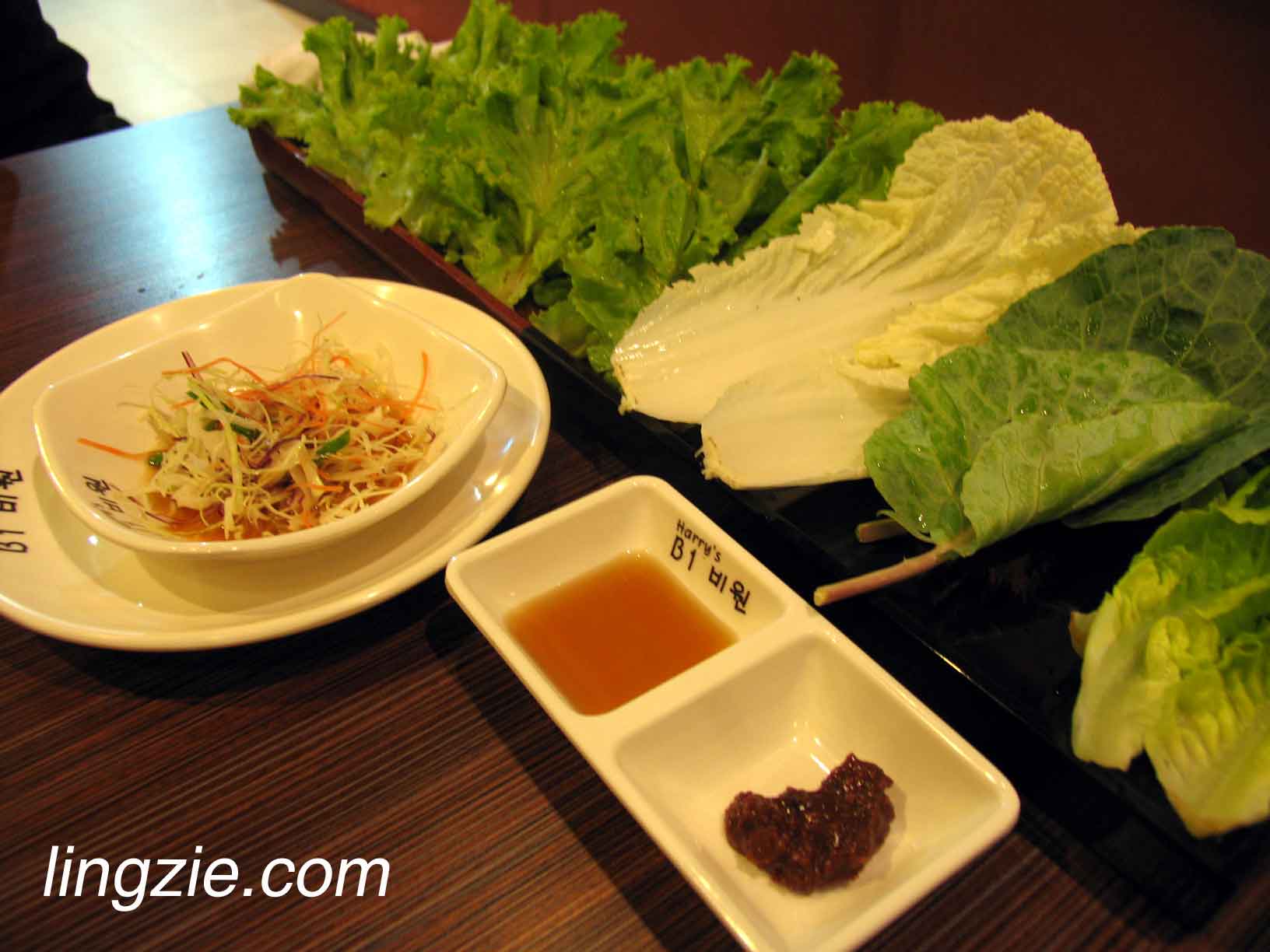 Followed by complimentary 'banchan' side dishes which include kimchi, beancurds, eggplant etc. These banchan dishes change slightly every day and serves as a nice appetizer while waiting for the food. Also complimentary was the steamed egg dish.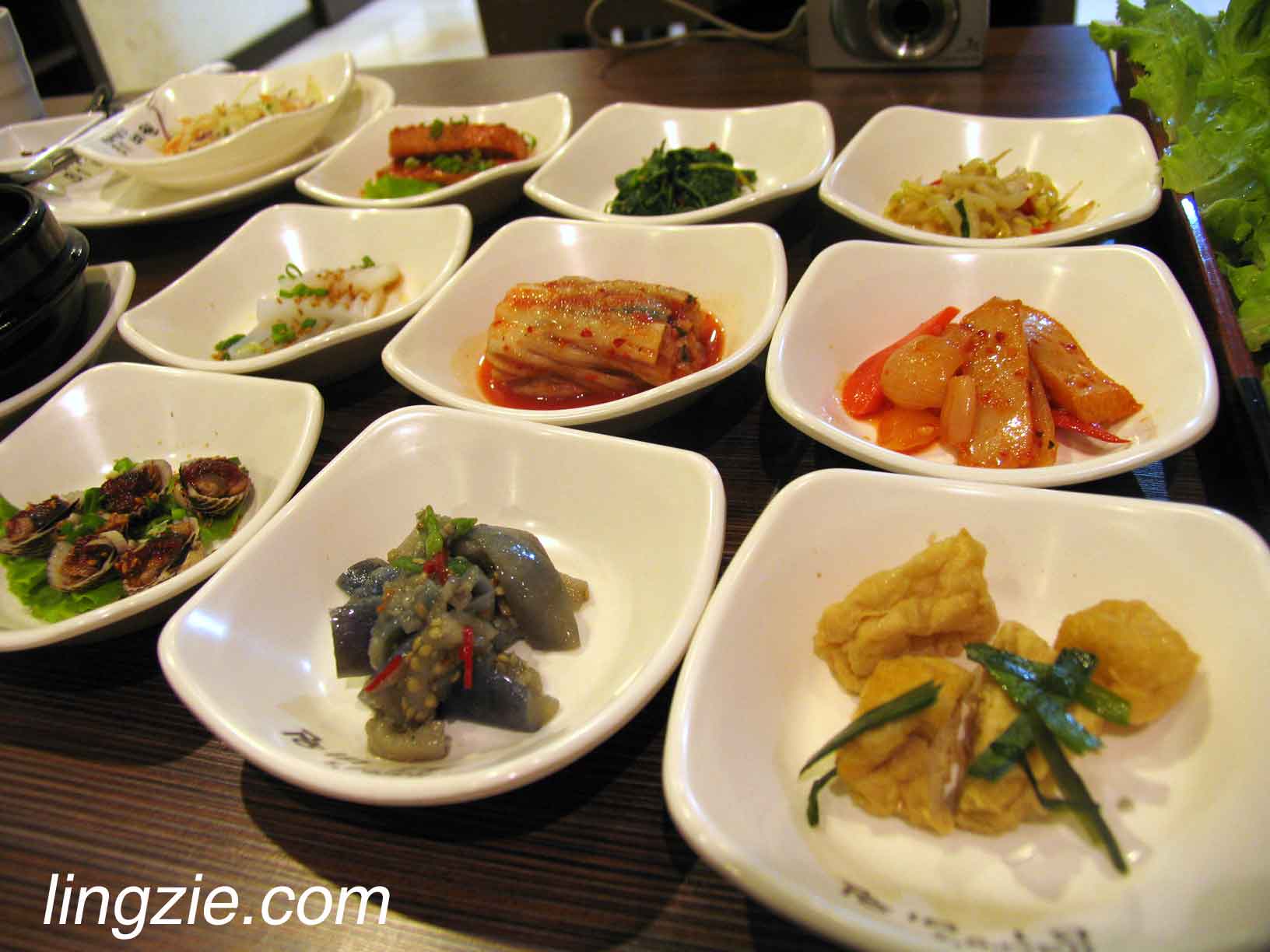 Pretty soon, our table was almost filled up with dishes! Next to arrive was the Spicy Rice Cake also known as Ddeokbokki. It was nice and chewy and not really that spicy at all! 🙂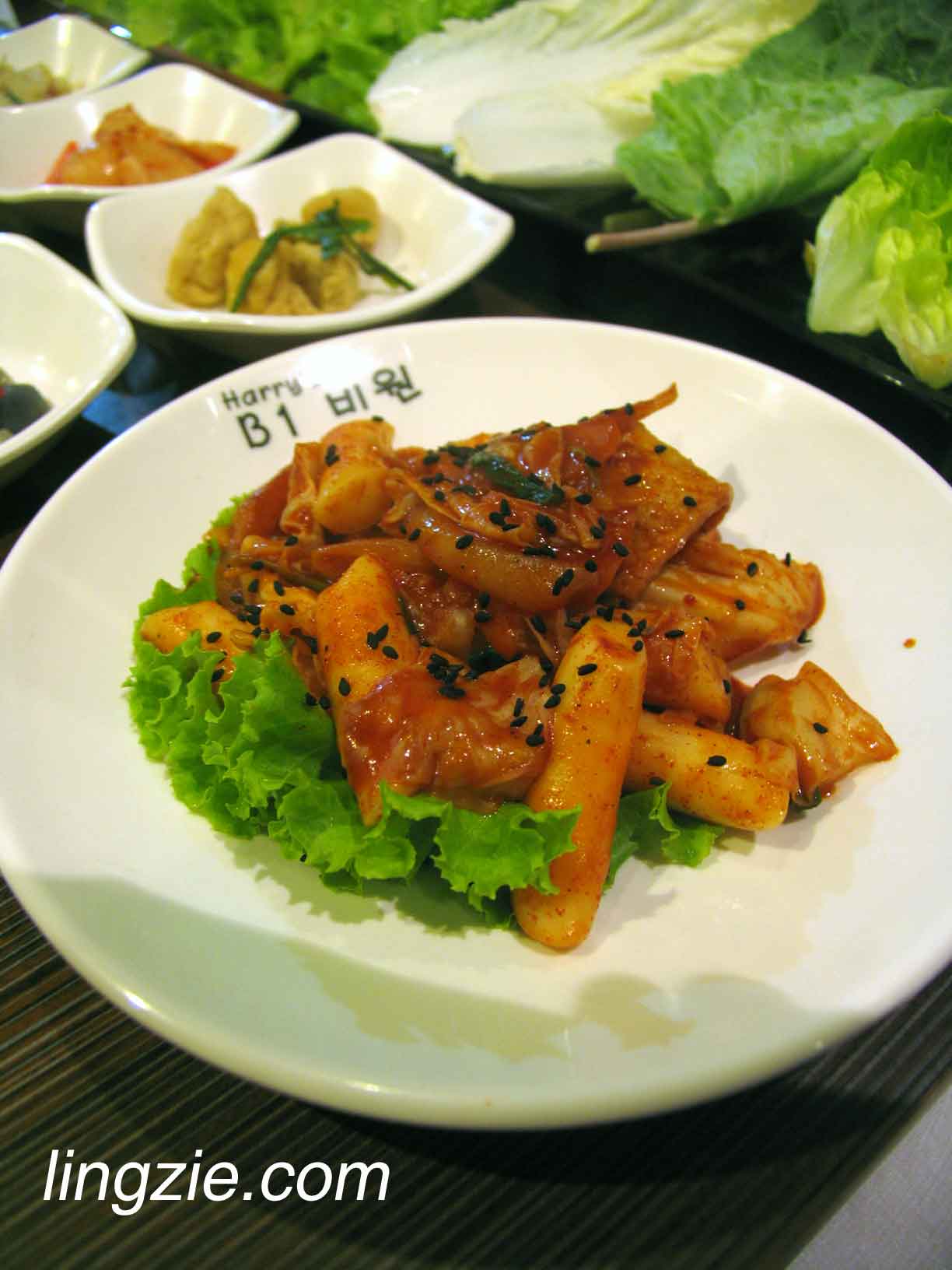 The Kimchi Stew (no photo of it though) which came with the set was equally delicious. By this time, our table was nearly all filled up and we had to move things round to find room for the Stone Pot Rice!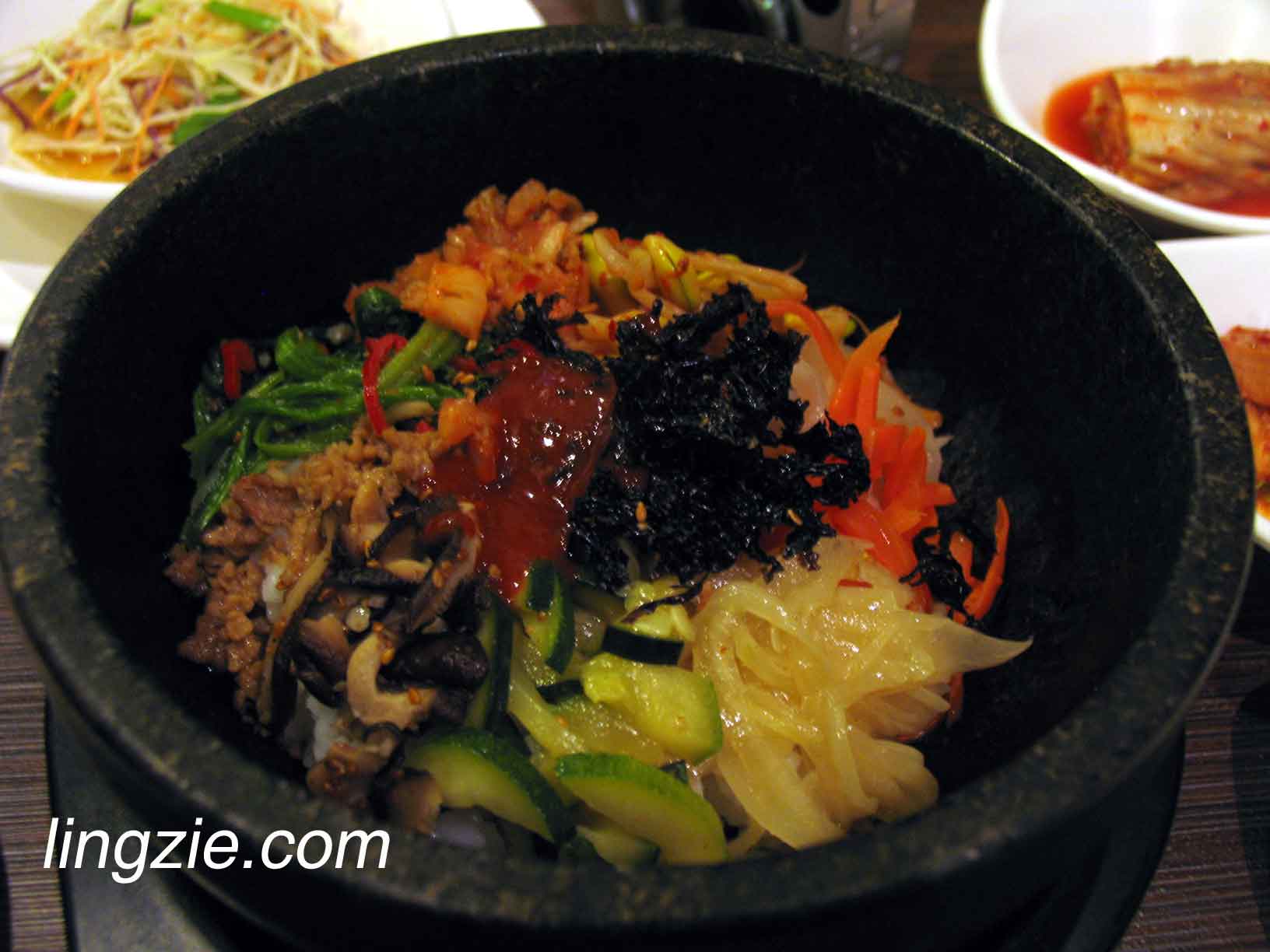 The Stone Pot Rice is served with various types of vegetables, mushroom and topped with Gochujang sauce (which is a type of Korean hot sauce). Before eating, we were told to stir the ingredients together so that we get a blend of all the ingredients in every mouthful.
While we were savoring all these, we also had to keep a watchful eye on the highlight of the meal – the korean barbeque! The set dinner comes with 2 types of chicken and 2 types of pork marinated differently.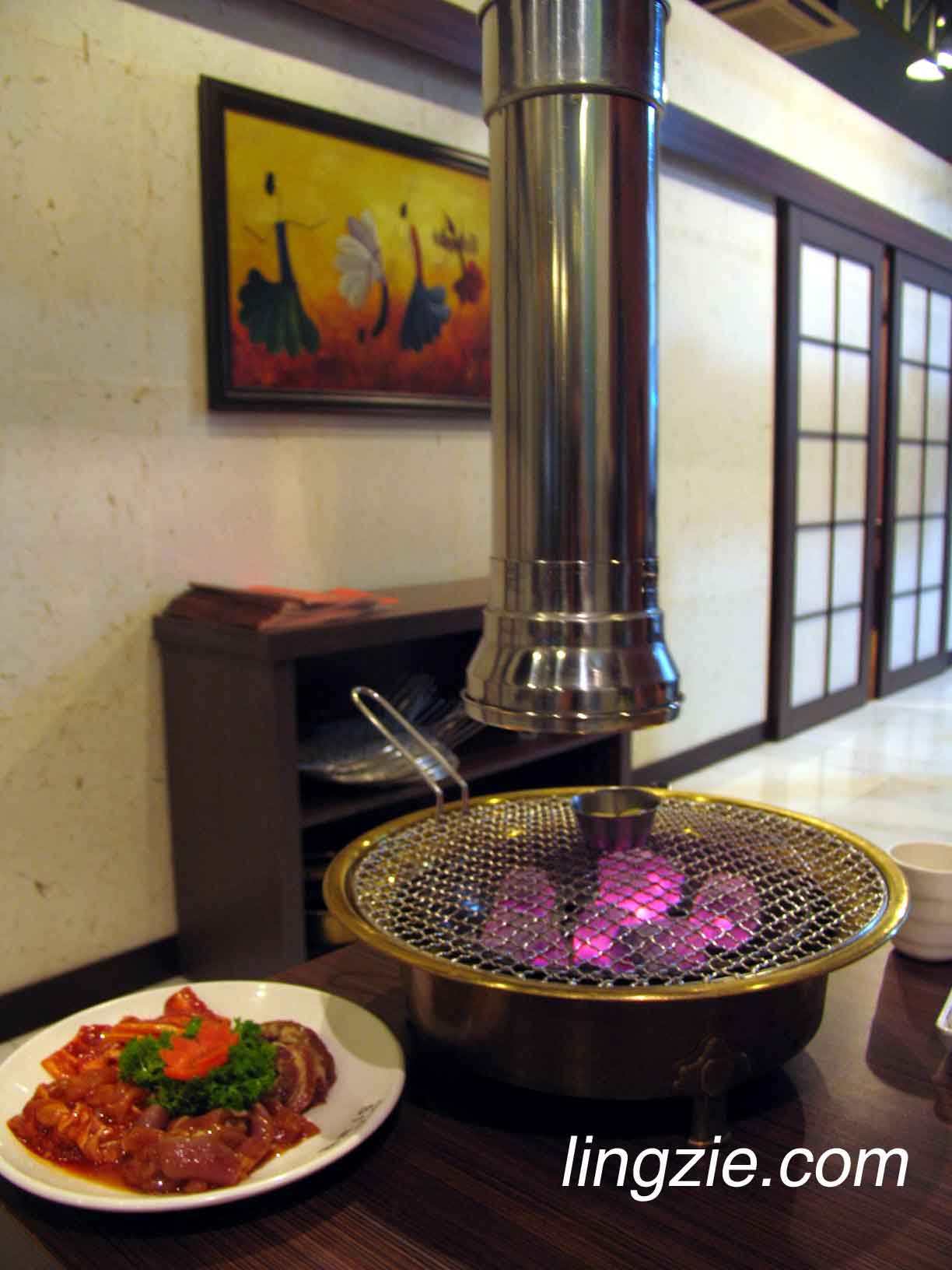 The exhausting system here is really efficient as it immediately sucks away all the fumes from the barbeque. So you don't walk out enveloped by smoke and smelling like food!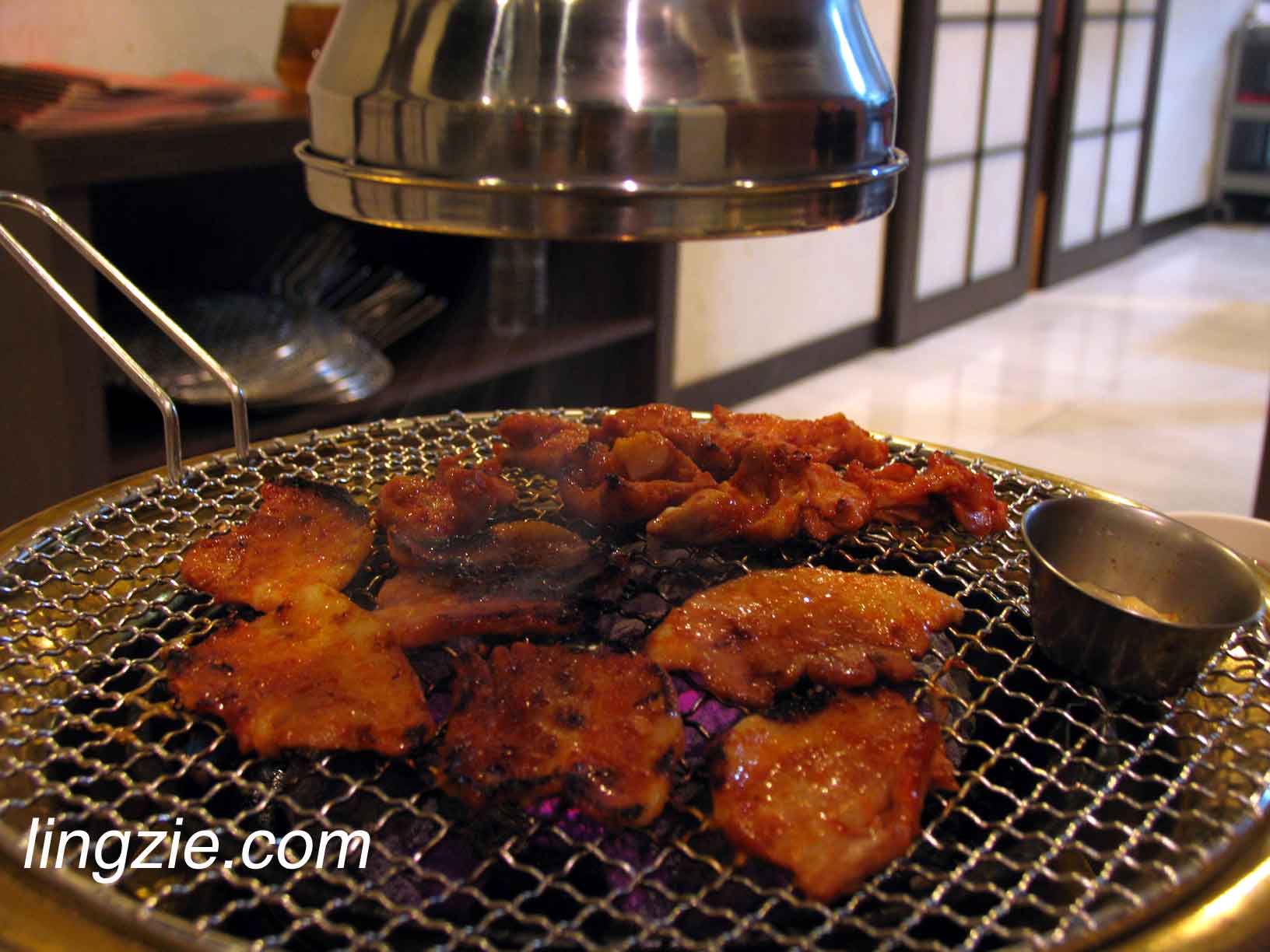 Both the pork and chicken came with a non spicy marinade and a spicy marinade. I liked the non spicy marinade better, prefering the pork to the chicken. It tasted sweet and salty at the same time and all the meats were very well marinated! Taken with a small piece of lettuce, some dipping sauce and a slice of garlic – tantalizing!
We were told when we made our order that if we self BBQ, there would be a 10% discount. So we opted for that. But the waitresses did come by from time to time to check on us, lest we burnt the meat!
For this meal, I didn't order the beef BBQ as my dining companion doesn't eat beef. However, I have tried their beef BBQ on other ocassions and it is superb! Pricey though, for a portion of rib eye would set you back about RM60.
Overall it's an enjoyable meal with good service. For RM38/pax we were pretty satisfied as we walked out wishing we hadn't eaten so much!
harry's B1 is located at 1815A Jalan Perusahaan Auto City, North South Highway, Juru Interchange, 13600 Prai. Its next to Sakae Teppanyaki and Standard Chartered Bank. Please do note that this place is not open for lunch on Sundays!
Business Hours: Mon – Sat 12pm-2.30pm, 6pm-10.30pm. Sunday 6pm-10.30pm only.
For reservations, call 04-501 0001, 04-501 0002