Even though Penang is a food haven, sometimes we do get stuck coming up with places to eat. Perhaps its because we're creatures of habit and tend to go back to places we're comfortable with. So I was quite surprised when dad suggested we go to Kimberley Street for Koay Teow Th'ng breakfast one day. I hadn't notice that there was a place to have Koay Teow Th'ng along that street. But sure enough, on the corner of Kimberley Street and Lorong Ngah Aboo is this…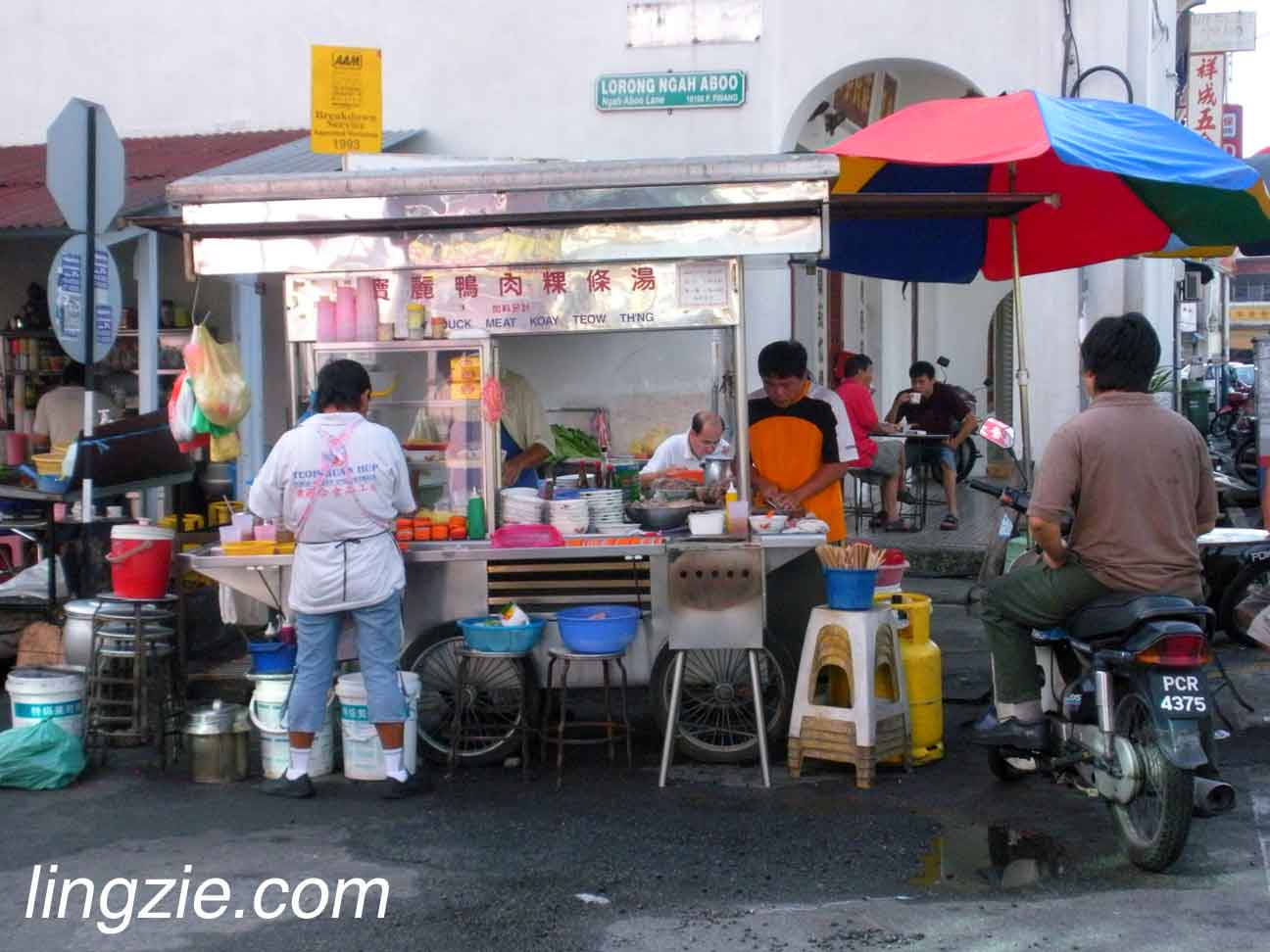 This is Penang street food alright, no proper shop or anything… just a make shift stall and some tables and chairs along the street and narrow walkways!
The only thing to eat here is Duck Meat Koay Teow Th'ng and beside the stall is a makeshift stall selling drinks. Shortly after ordering, came our meals…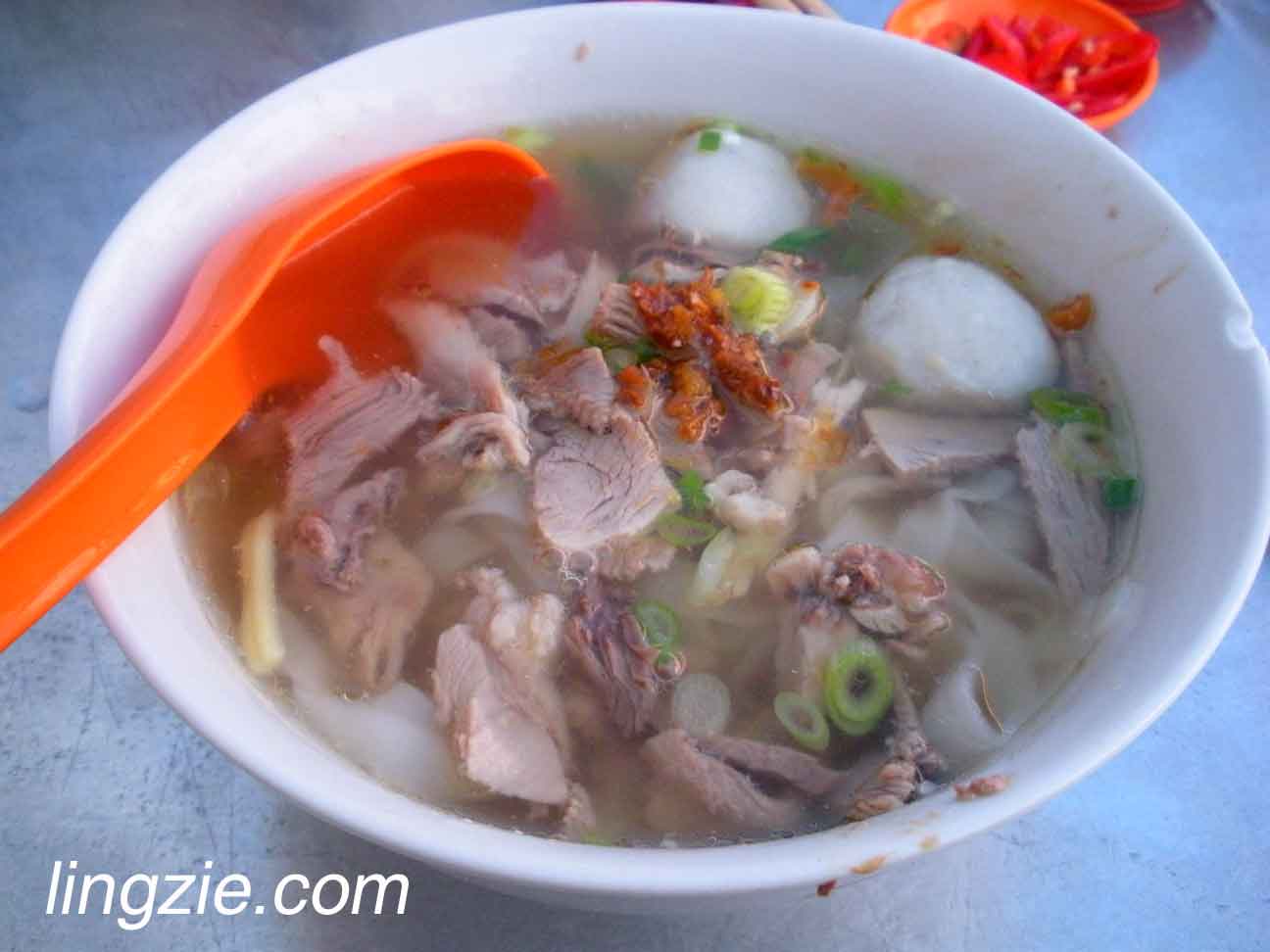 The soup version of the Koay Teow Th'ng was passable with quite a generous amount of duck meat.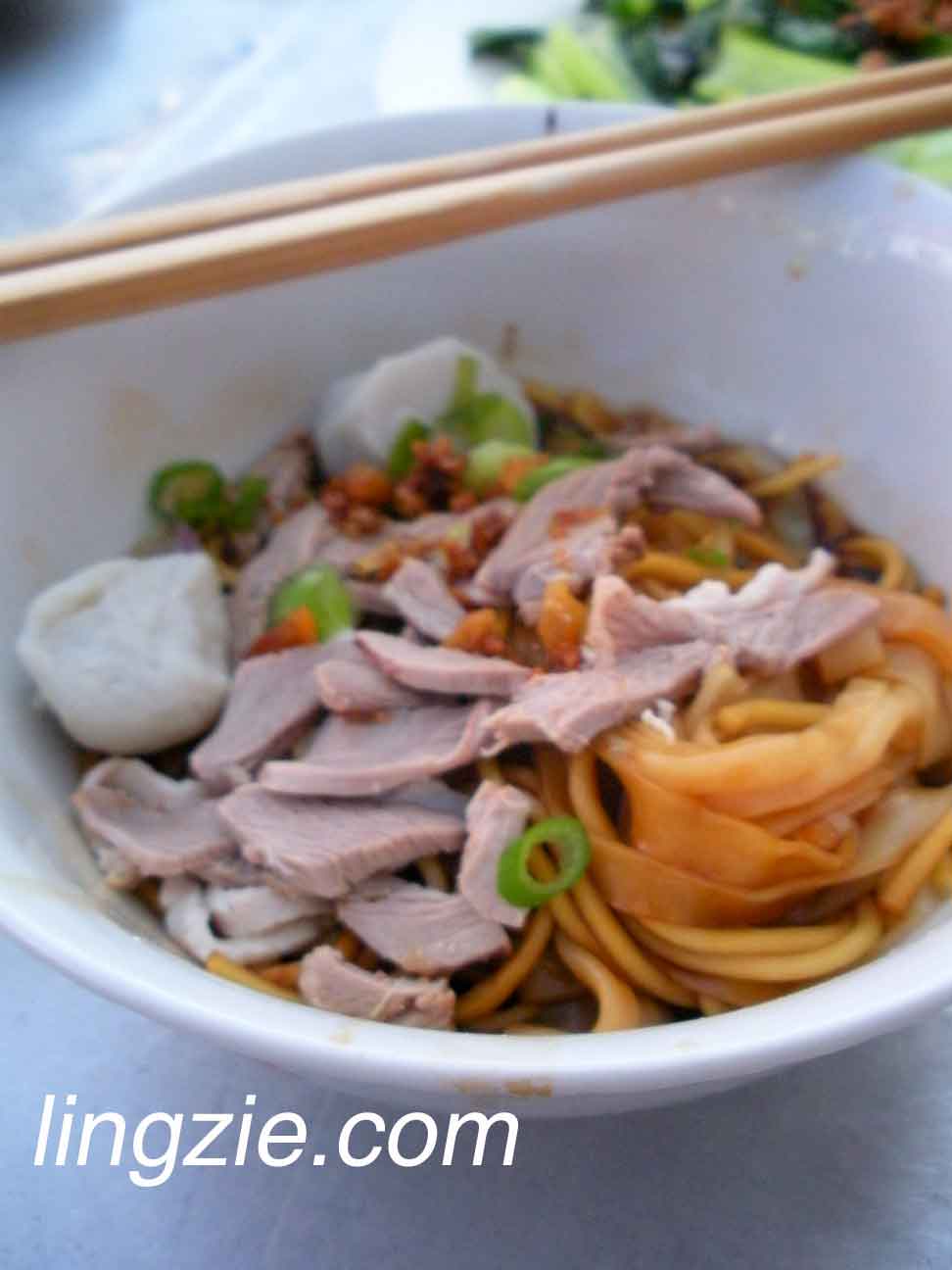 I like mine dried and with koay teow and mee 🙂 This was pretty good. Not the best I've had, but tasty.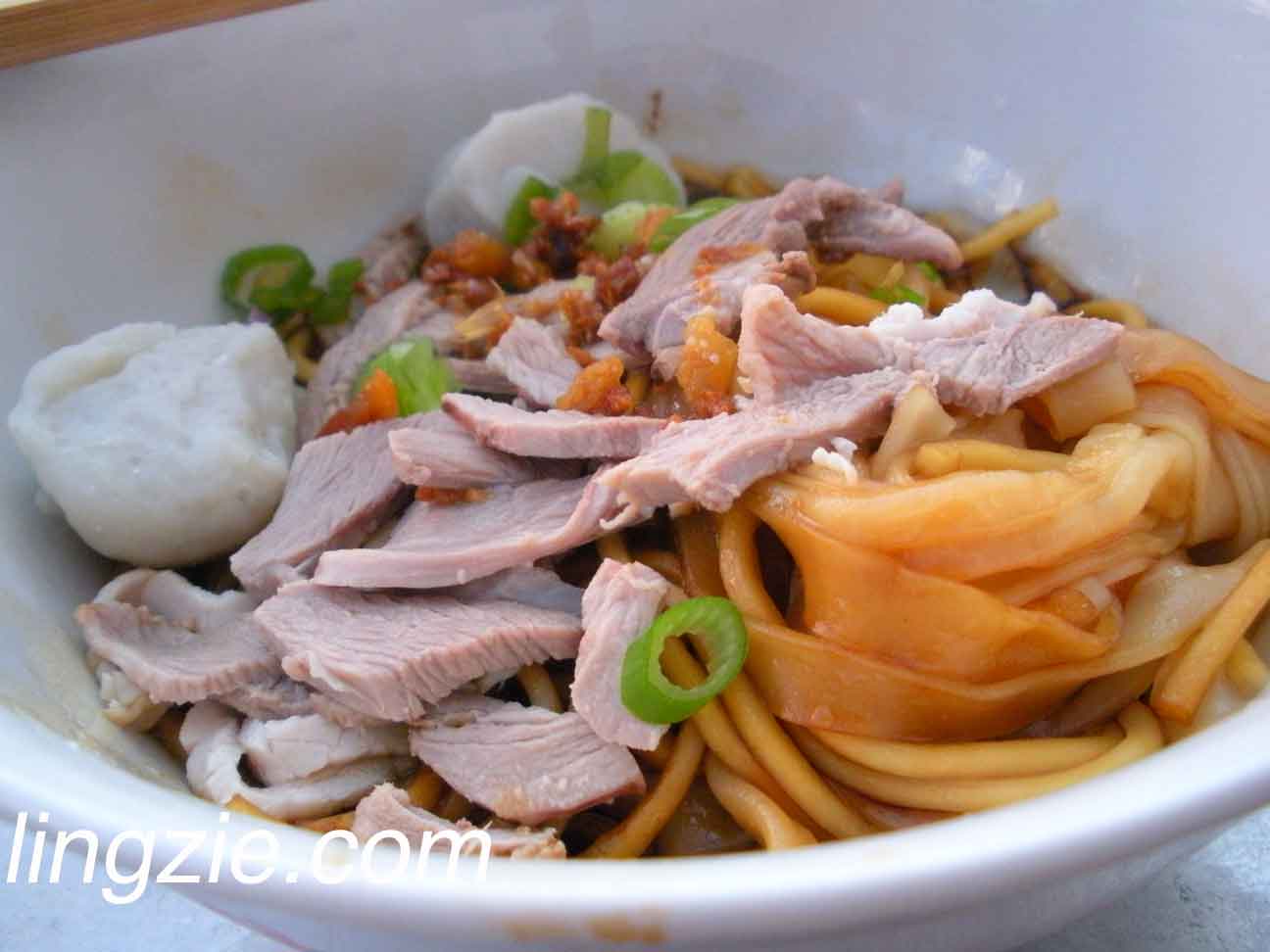 Strangely enough, this stall also offers vegetables! So in an attempt to 'healthy up' the meal, we ordered a plate.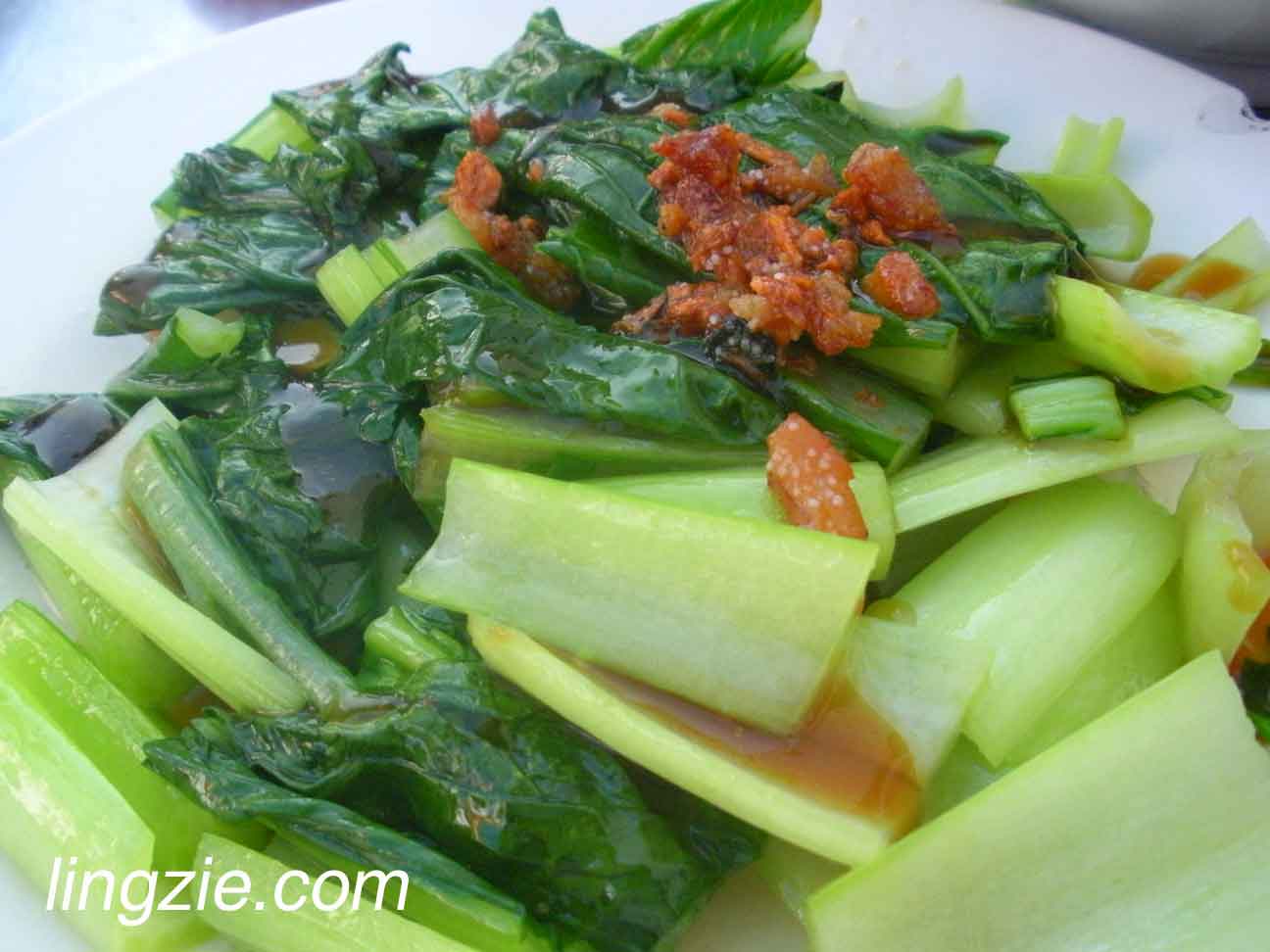 The stall is located along Kimberley Street just before the huge pink Bee Cheng Hiang shop.