A few weeks ago I was invited for a wine and dine session at Sarkies Corner in Eastern & Oriental Hotel. My eyes immediately lit up at the invite for it has been quite some time since I dined there. From my past experiences at this place, I knew I was in for a treat as their buffet spreads have never failed to impress me.
Having been ushered into Sarkies Corner which is designed to look like an old colonial 'kopitiam', I took a quick walk around the place. And took a deep breath of anticipation. Soooo much to eat! So little stomach space!!
So without further delay, let's take a look at what the decadent buffet spread has to offer, shall we?

One thing that is quite pre-dominant about the food is how well it is displayed. This cheese spread caught my attention. Definitely one of the prettiest cheese spread presentations I've seen!
To kick start the meal, there's plenty of thick fresh salmon and tuna slices including scallops and oysters!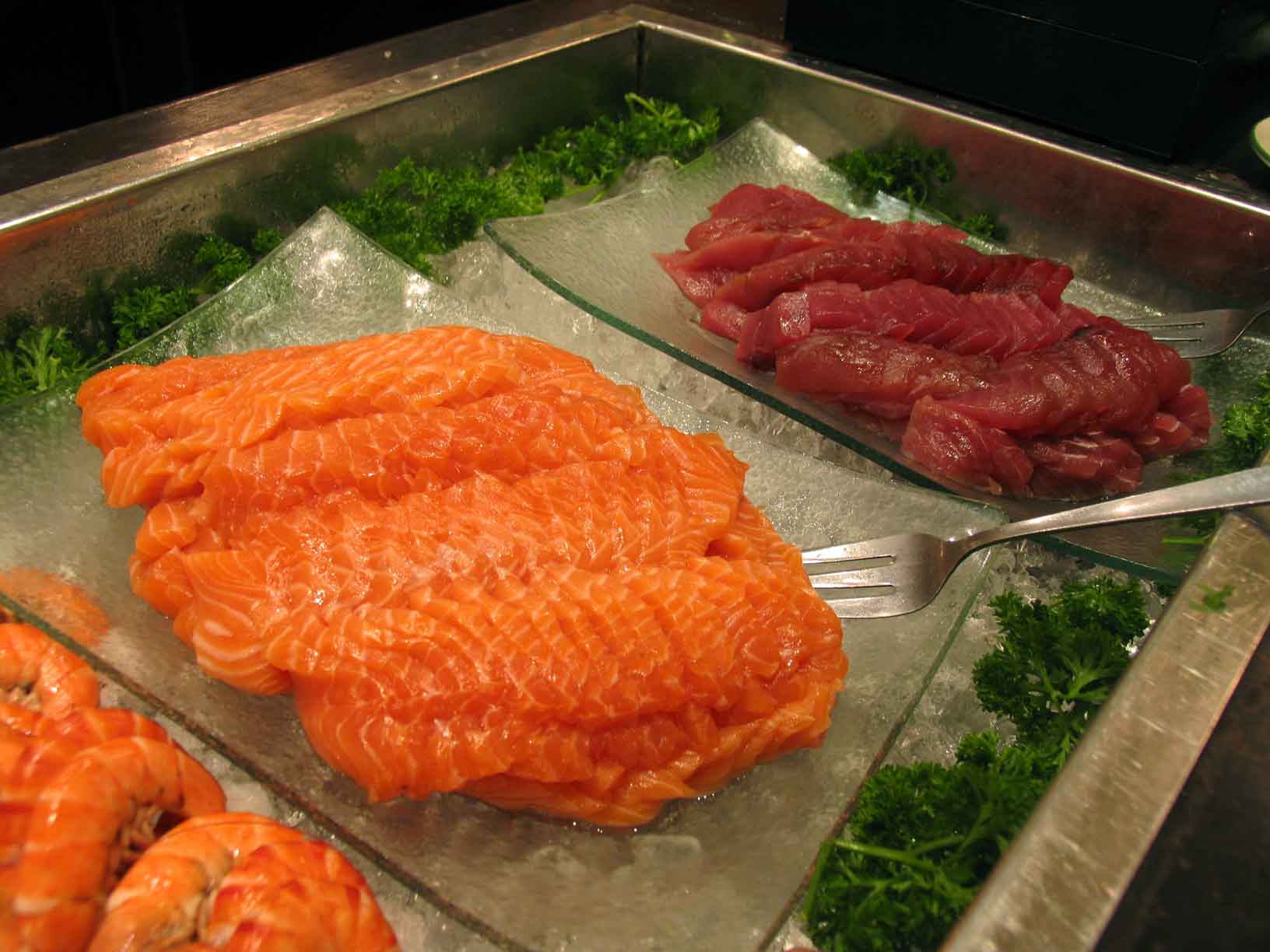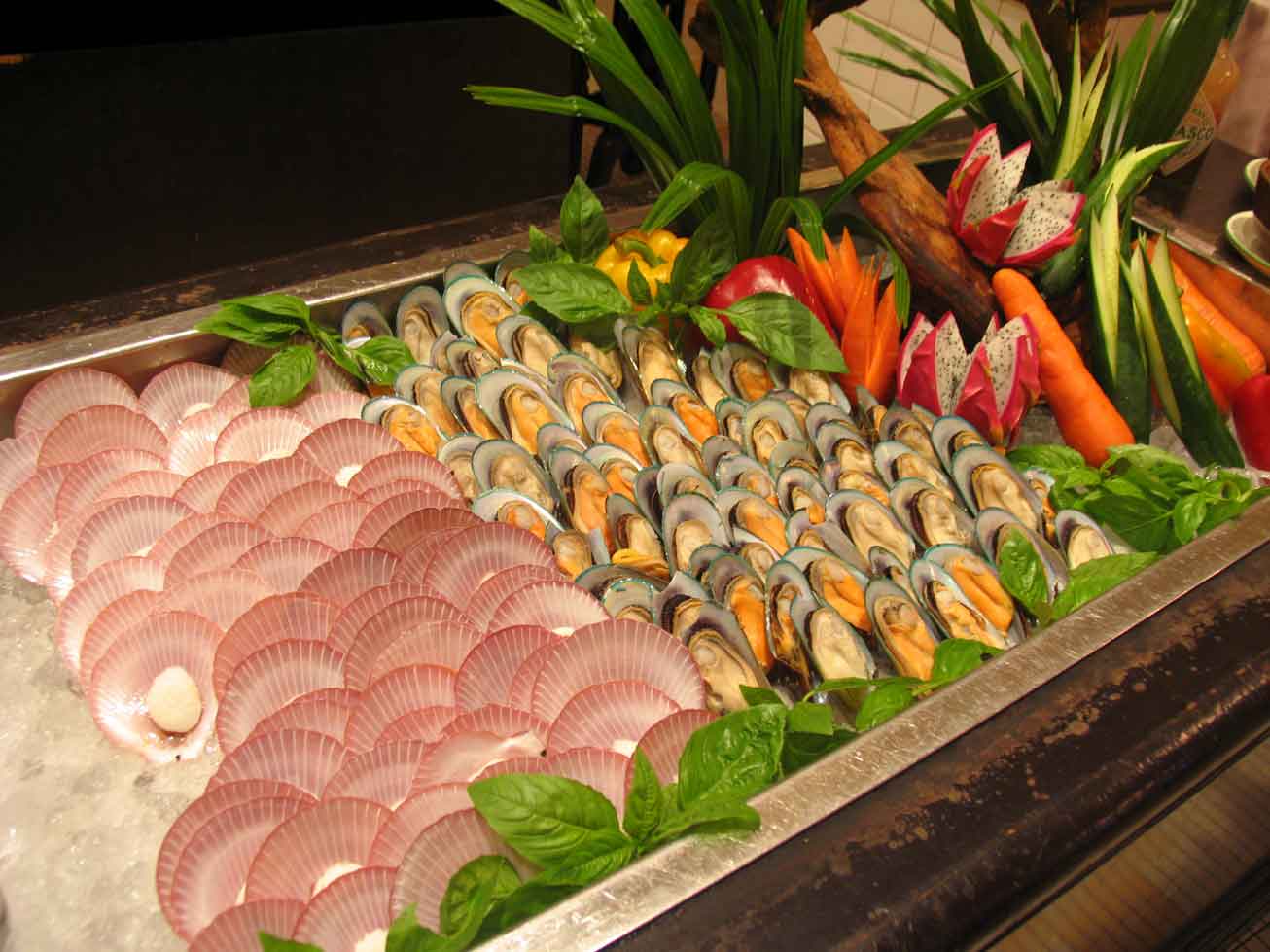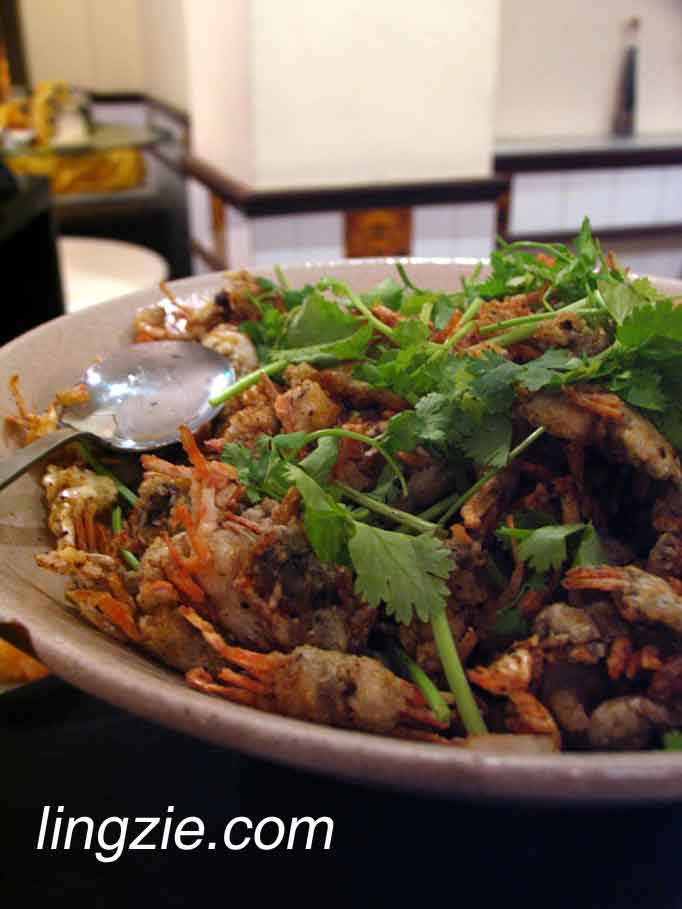 These tiny deep fried crabs may be easily missed since its lined up along other equally appealing dishes. But I'm sure glad I spotted it! Crispy and tasty!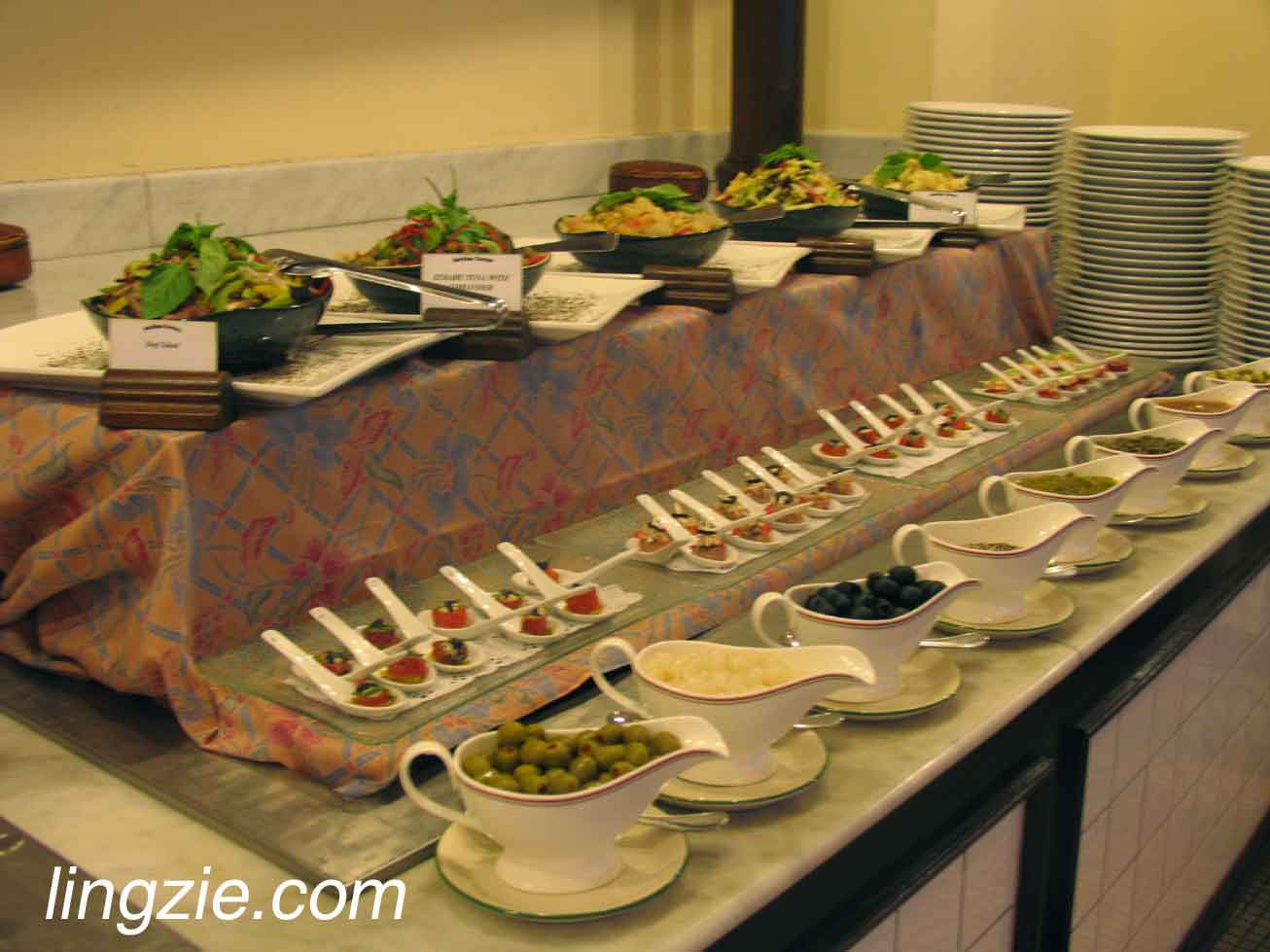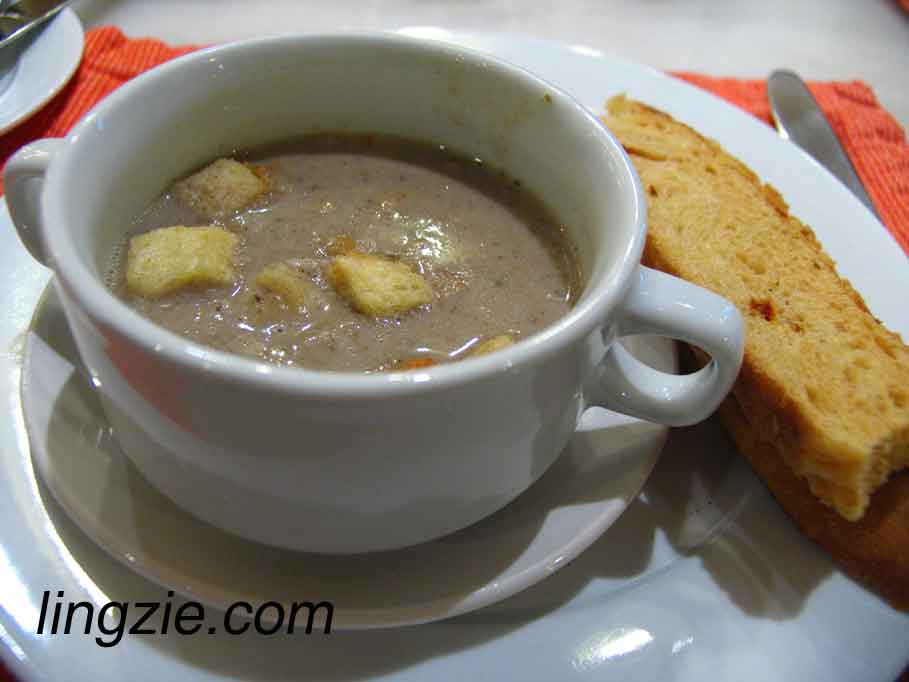 I normally skip the soups during a buffet as its too filling and I would much rather leave stomach space for something else. However, the mushroom soup here is chunky and filled with lots of mushrooms thus enticing me to have a few mouthfuls. If it were a tad thicker, it would be just perfect! The soups come with a lovely bread selection as well and I couldn't resist when I saw the spiced breads. I simply adore them as the chilli bits it the bread gives it a nice kick!

Right next to these appetizers was where the 'action' happened for most of the night – the pan fry station. It's easy to see why this is one of the most popular spots during the buffet! Seafood skewers! Crabs! Prawns! Fish! Cheese baked osyters! Gourmet sausages! What more could one ask for?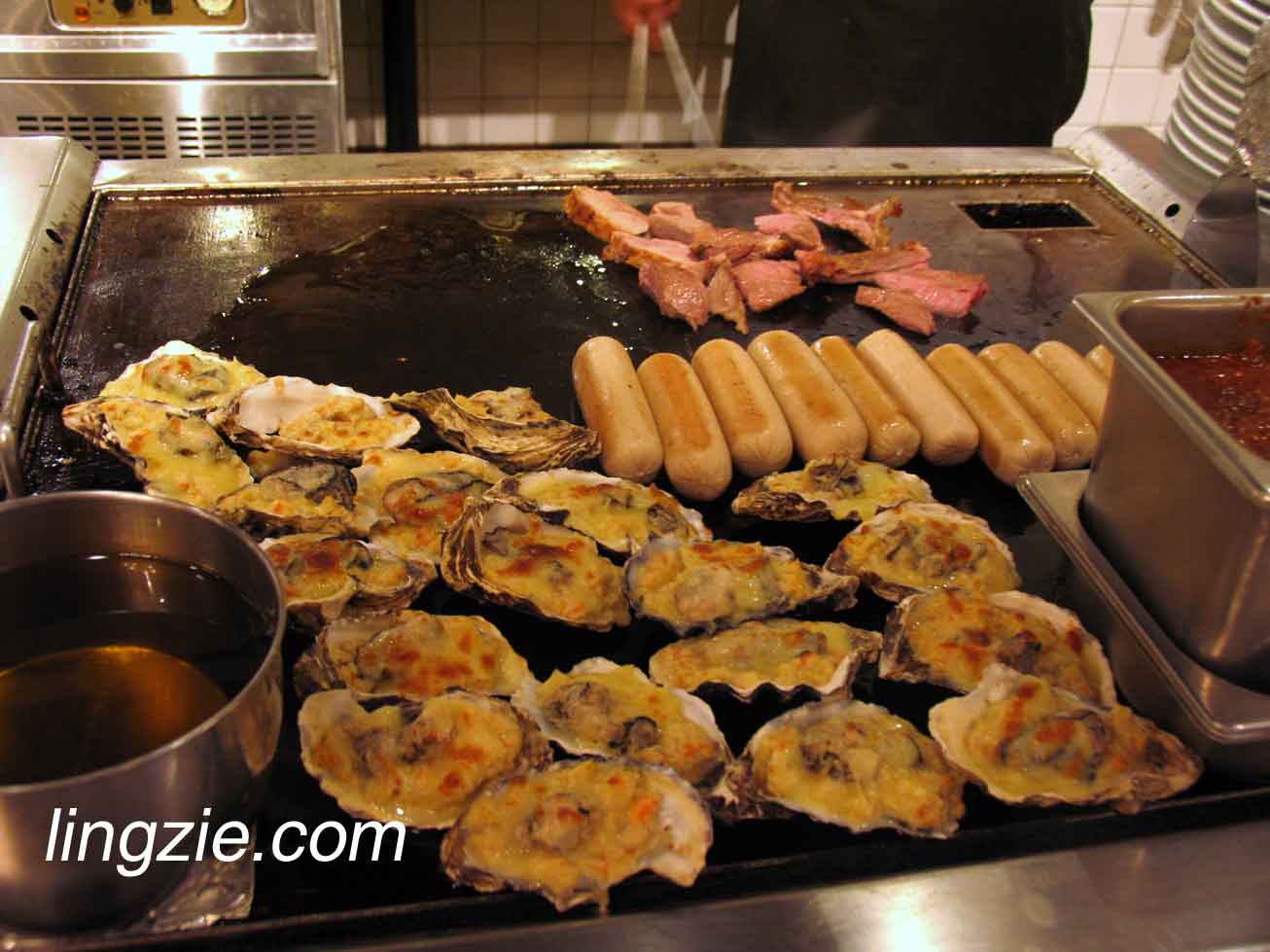 Well, the good people at Sarkies Corner dictate that our palates should be further enticed by offering a roast corner…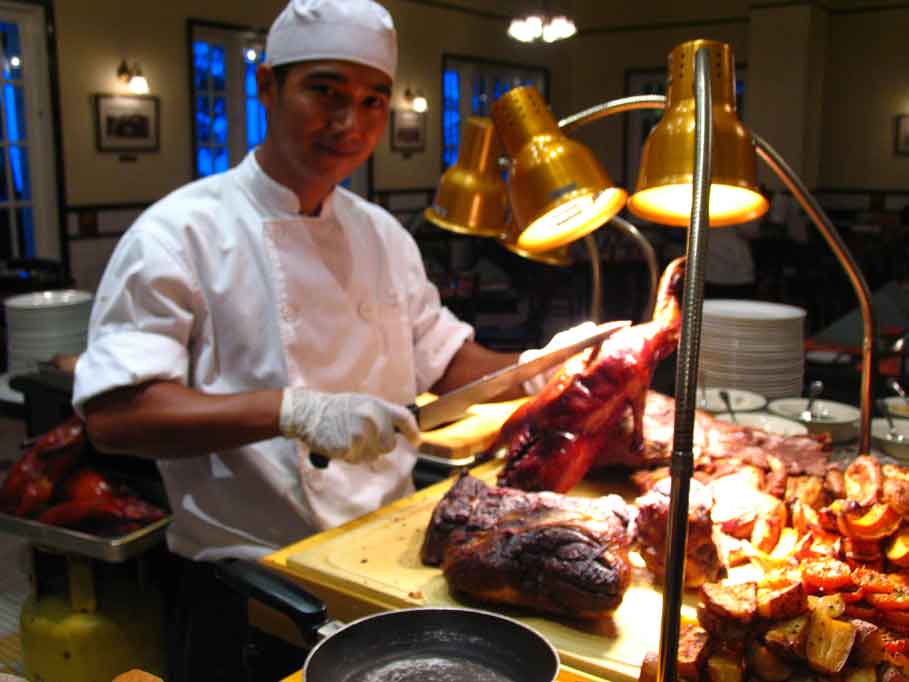 Roast duck! Roast chicken! Slices of tender roasted beef and lamb! All of which go well with the array of raosted vegetables and potatoes.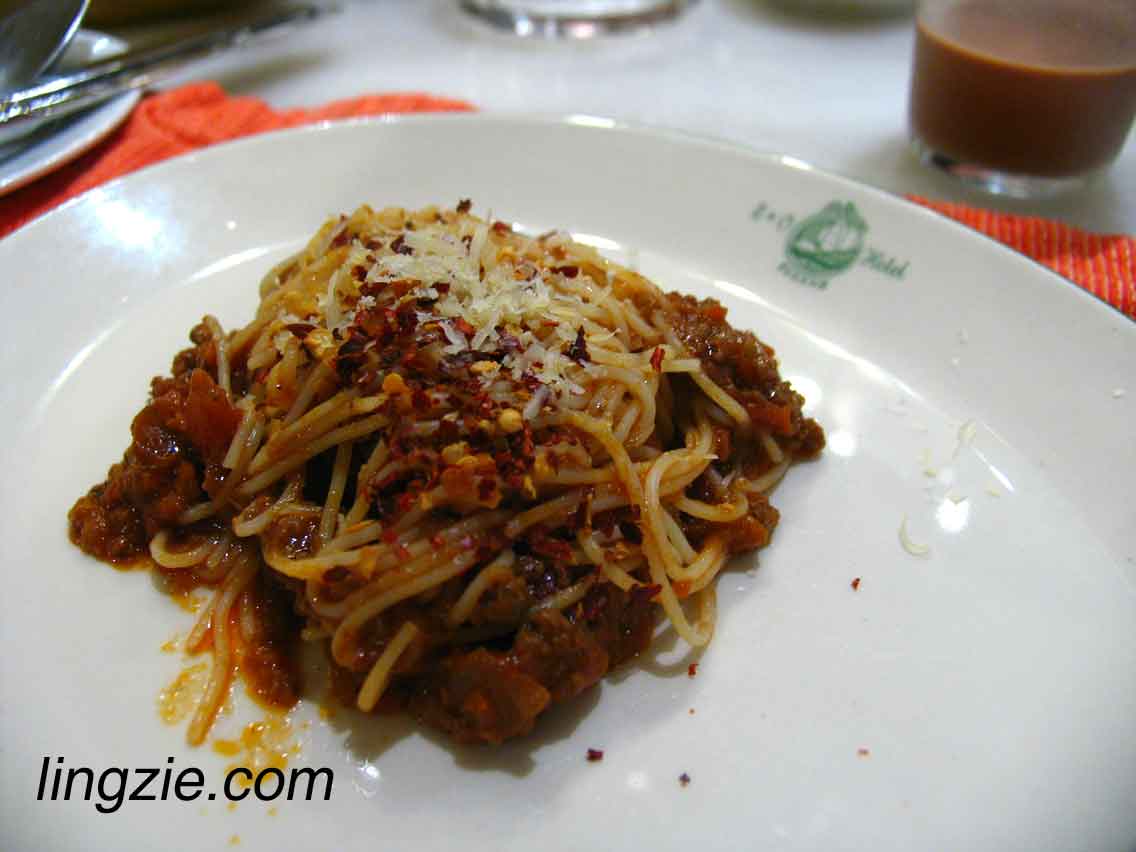 Meanwhile, this angel haired pasta with bolagnaise sauce definitely hit the right spot! I loved the meaty sauce which tasted just right, not too sour. Also, the angel haired pasta is a nice change from the normal spaghetti. Cream sauced seafood pasta was also available from the pasta station.
By this time, I was already half full and I still hadn't started on the mains!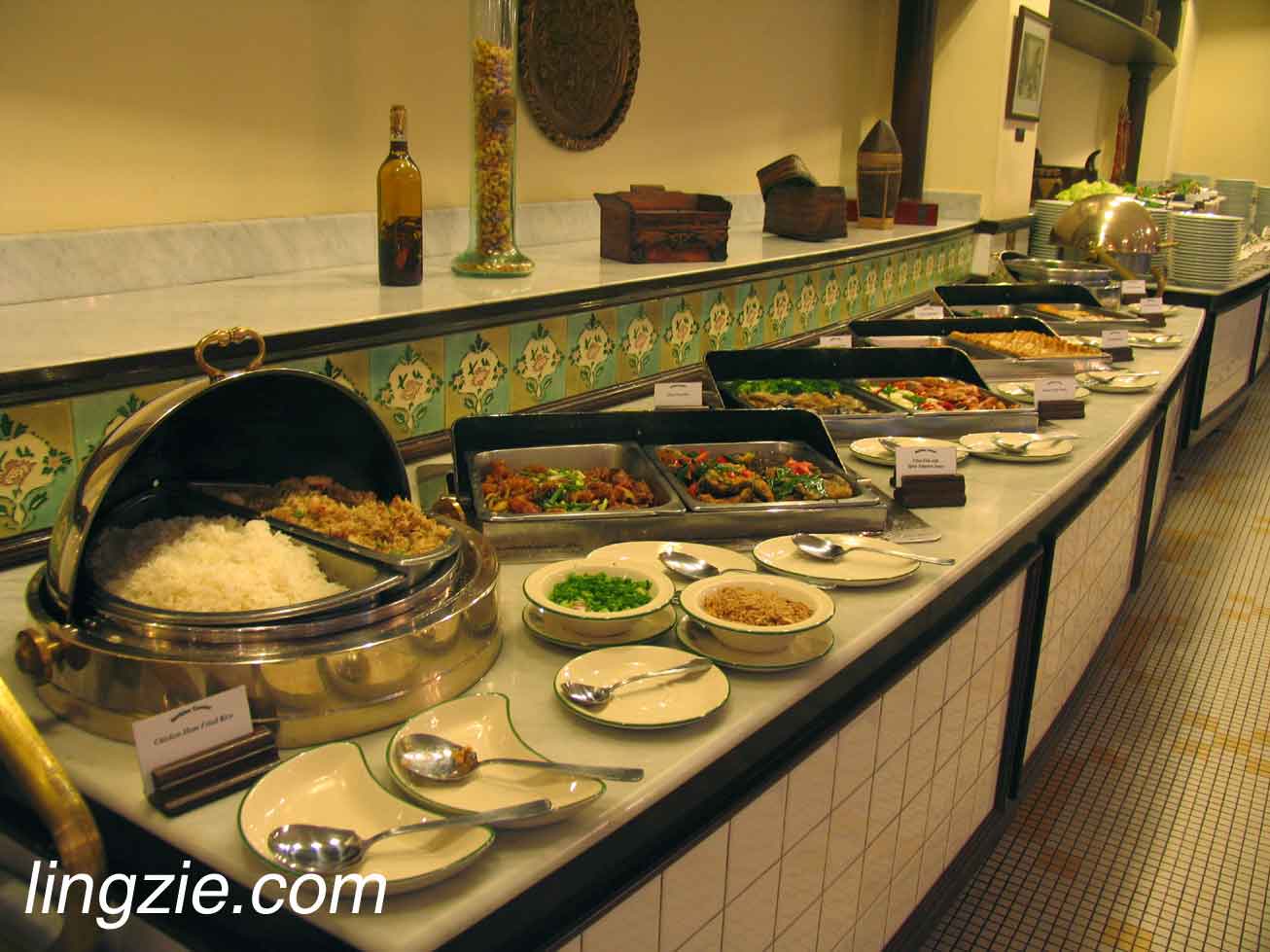 The mains offer a good mix of local dishes and Western style dishes such as 'nasi briyani', various types of curries, stewed beef and potatoes.
Finally comes my favourite part of any buffet – the dessert spread! I must confess that I do often judge a buffet by its desserts. And have been known to speed through the mains and go for 3-4 rounds of dessert!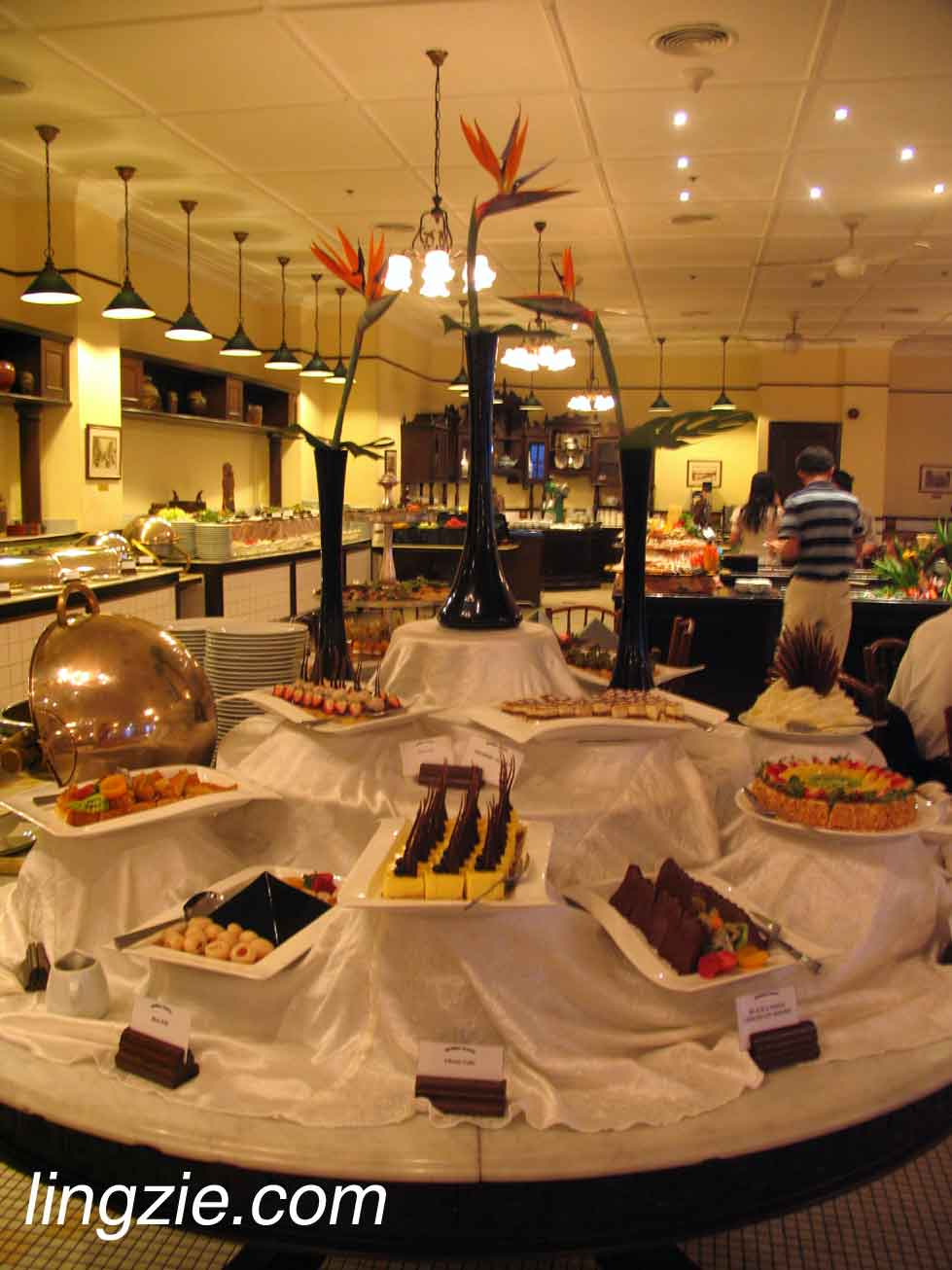 The desserts over on the main dessert table are a visual treat indeed! (notice I did say "main" table. Yes! There's more than ONE dessert station!)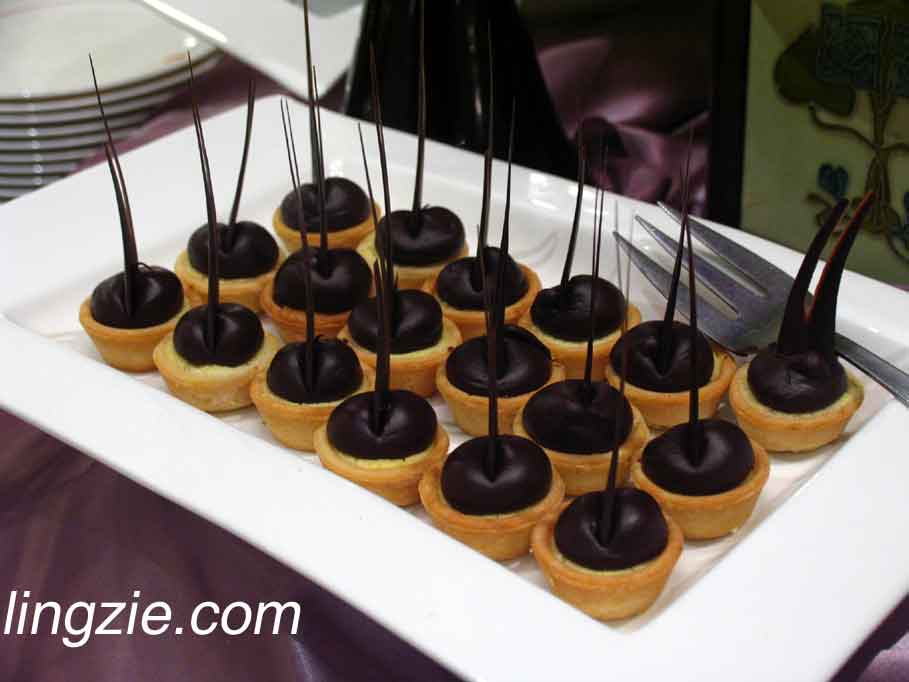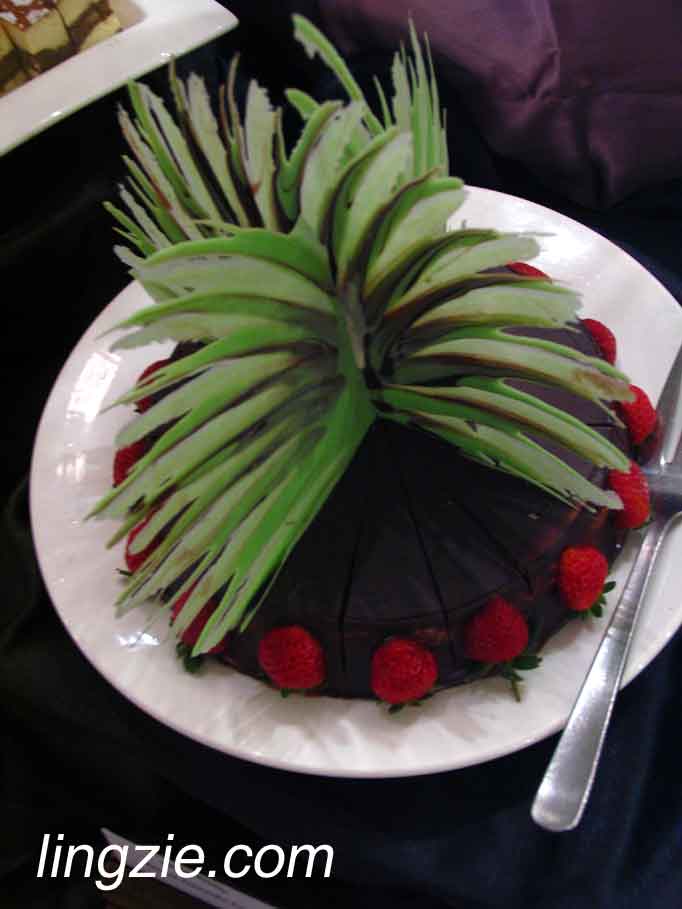 I thought this chocolate cake 'disguised' as a pineapple looked most interesting!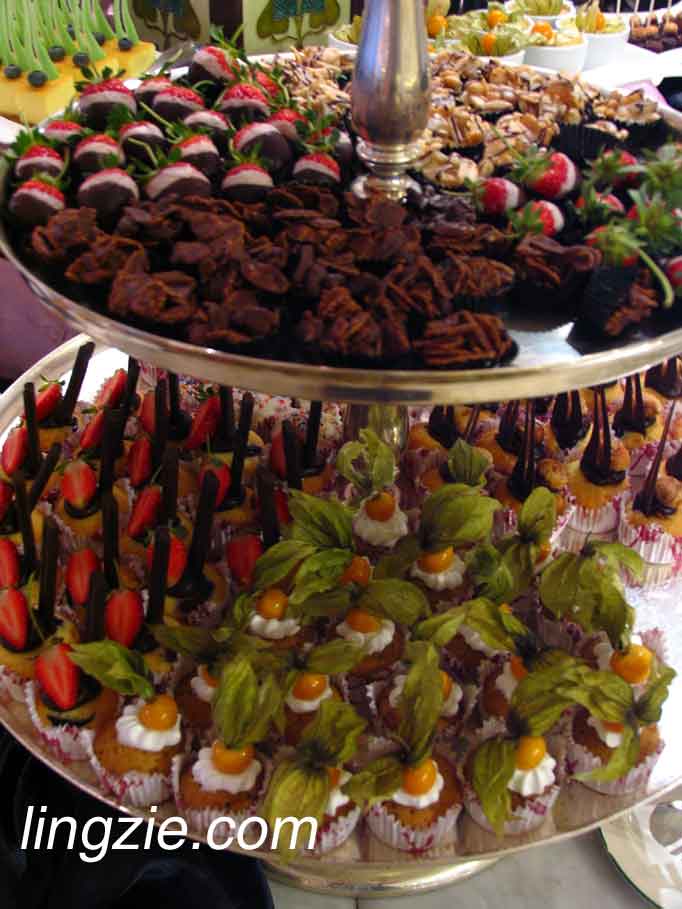 This tiered tray of goodies certainly grabbed my attention! I loved the chocolate coated cereals and strawberries dipped in chocolate!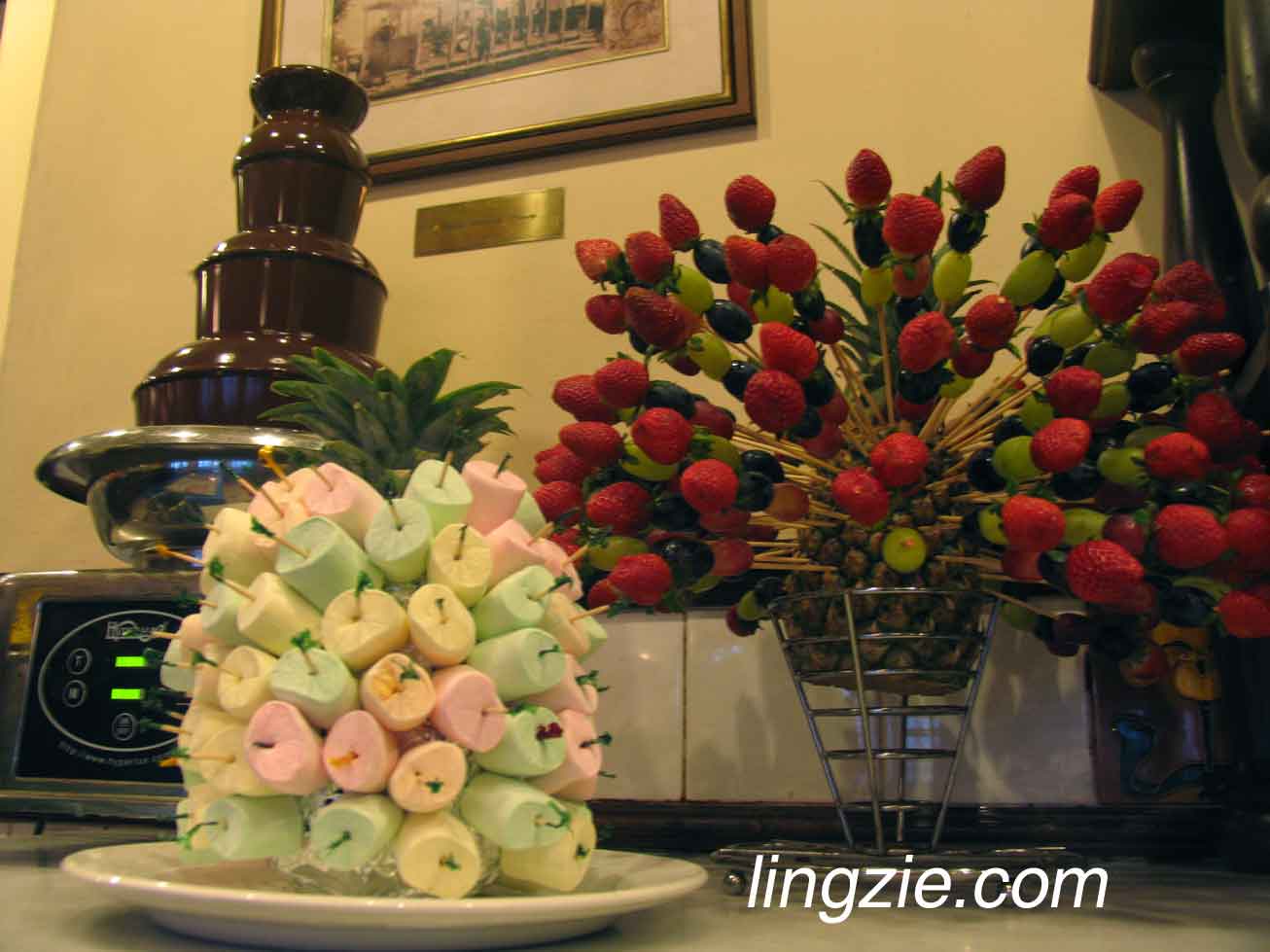 Chocolate fountain! (I am such a chocoholic!)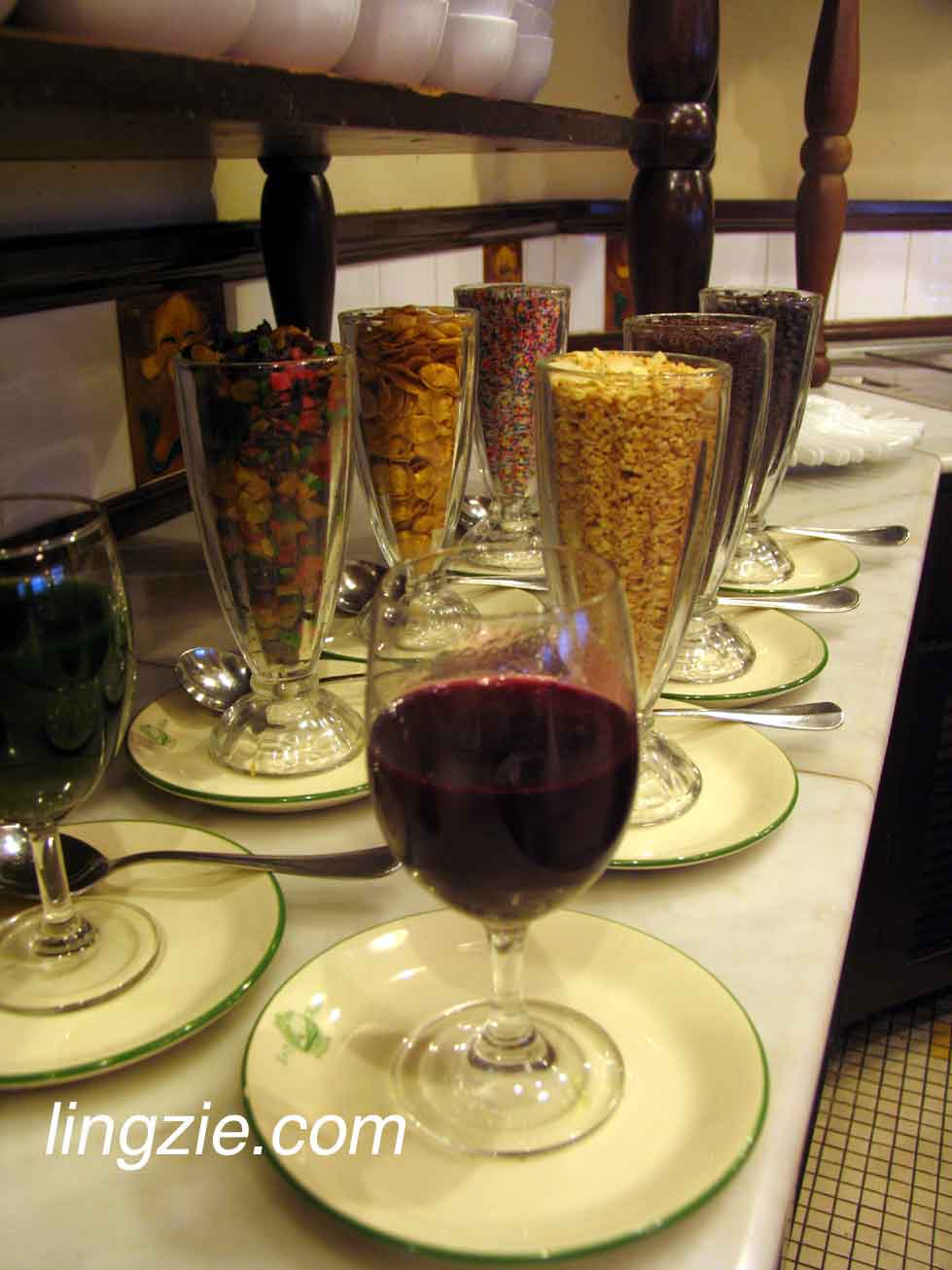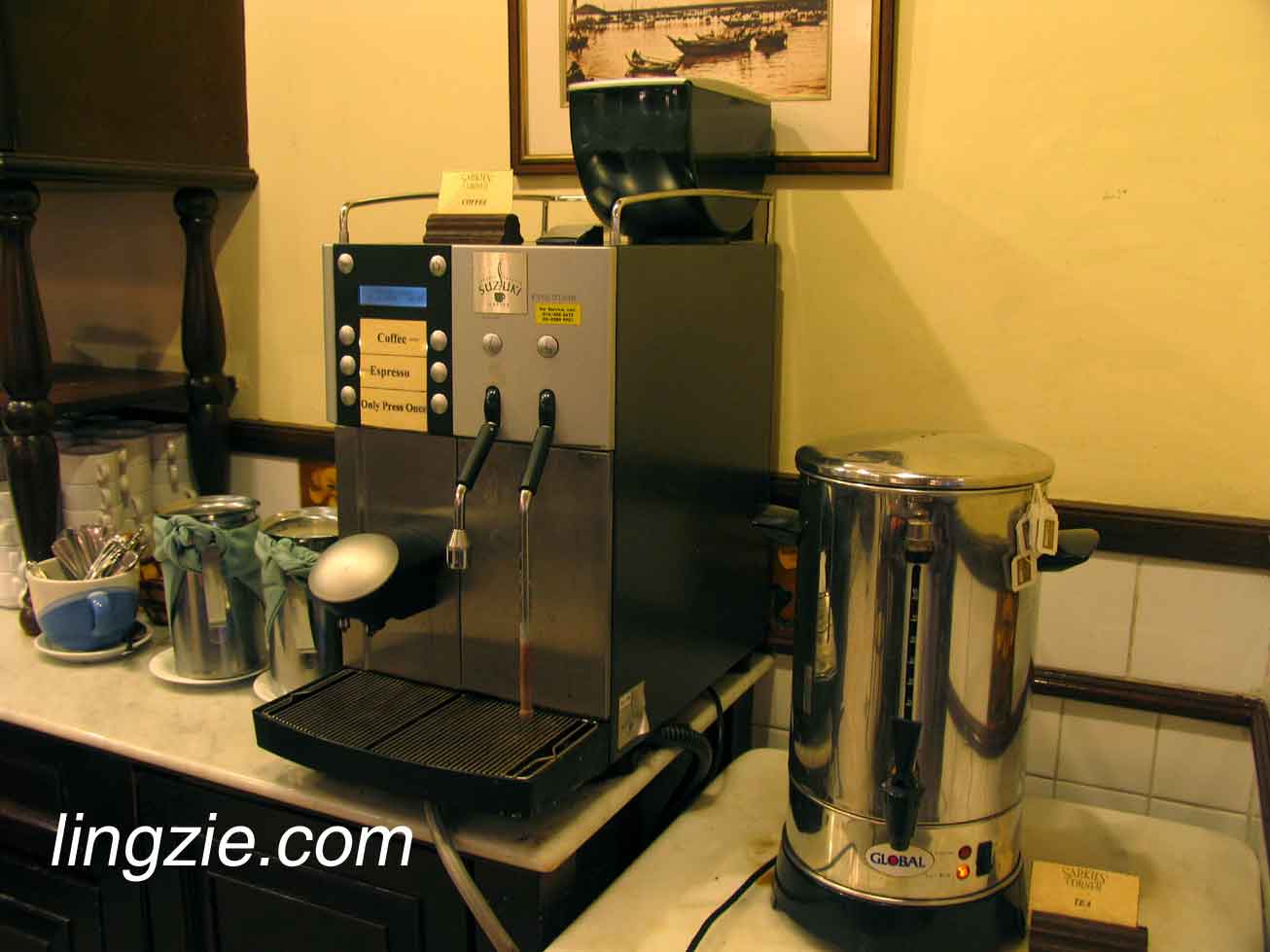 And finally, to end the meal you can opt for regular coffee or espresso from the coffee machine. Oh, did I also mention that this buffet offers free flow drinks including WINE! Red wine, White Wine and Beer – all free flow! Unfortunately, I'm not much of a drinker so I settled for the free flow fruit punch and cocoa drink 🙂
I left Sarkies Corner filled to the brim, my skirt threatening dangerously to burst at the seams! And I haven't even sampled everything on the buffet spread! Definitely lots of variety available to seduce your tastebuds and all the more worth it if you enjoy wine. Their resident strolling band adds a nice warm touch of entertainment.
Updated 2010: The Wine & Dine Weekend Buffet is now available at RM108++ for Adults, RM48.00++ for Children. Fridays and Saturdays from 7pm-10.30pm. For reservations, call 04-222 2000 Ext 3175.
Other Food Promotions available include:
1. Sunday Hi Tea at RM50++ for Adults, RM25++ for Children 12pm-3pm
2. Mondays – East Meets West Buffet Dinner from 7pm-10.30pm, RM65++ for Adults, RM32.50 for Children
3. Tuesdays – Asian Fest Buffet Dinner from 7pm-10.30pm, RM65++ for Adults, RM32.50 for Children
4. Wednesdays – Japanese & Chinese Fusion Buffet Dinner from 7pm-10.30pm, RM65++ for Adults, RM32.50 for Children
5. Thursdays – Roast & Grill Buffet Dinner from 7pm-10.30pm, RM65++ for Adults, RM32.50 for Children