Putu Mayong and Putu Piring have been a family favourite since I was young. I was first introduced to it by grandpa who is definitely a lover of these simple yet delicious Indian dessert. Made up of rice flour and then steamed, these are then eaten with a mix of dessicated coconut and brown sugar.
And when the sun bids us farewell as it makes way for the moon, a quiet unpretentious stall starts its brisk business in the heart of Pulau Tikus, hawking putu mayongs and putu pirings.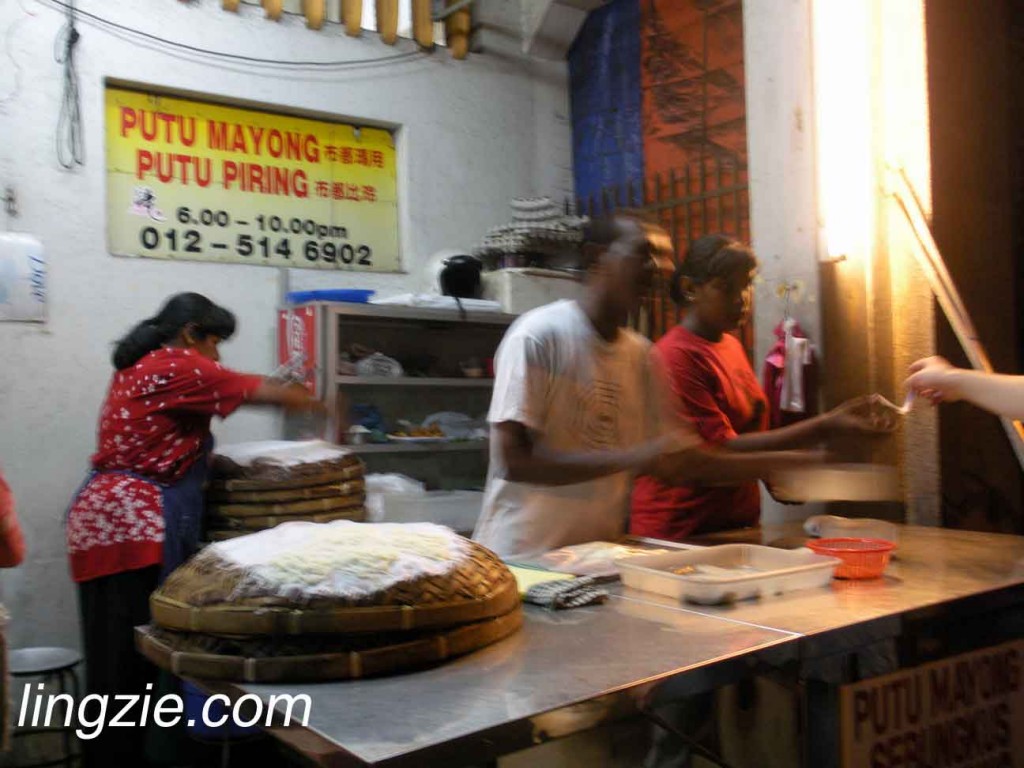 Putu Mayong looks similar to vermicelli or bee hoon but do not let it fool you, for its texture is much much softer. The rice flour batter is placed into a dispenser and then pressed out into strands (quite similar to the way roti jala is being shaped).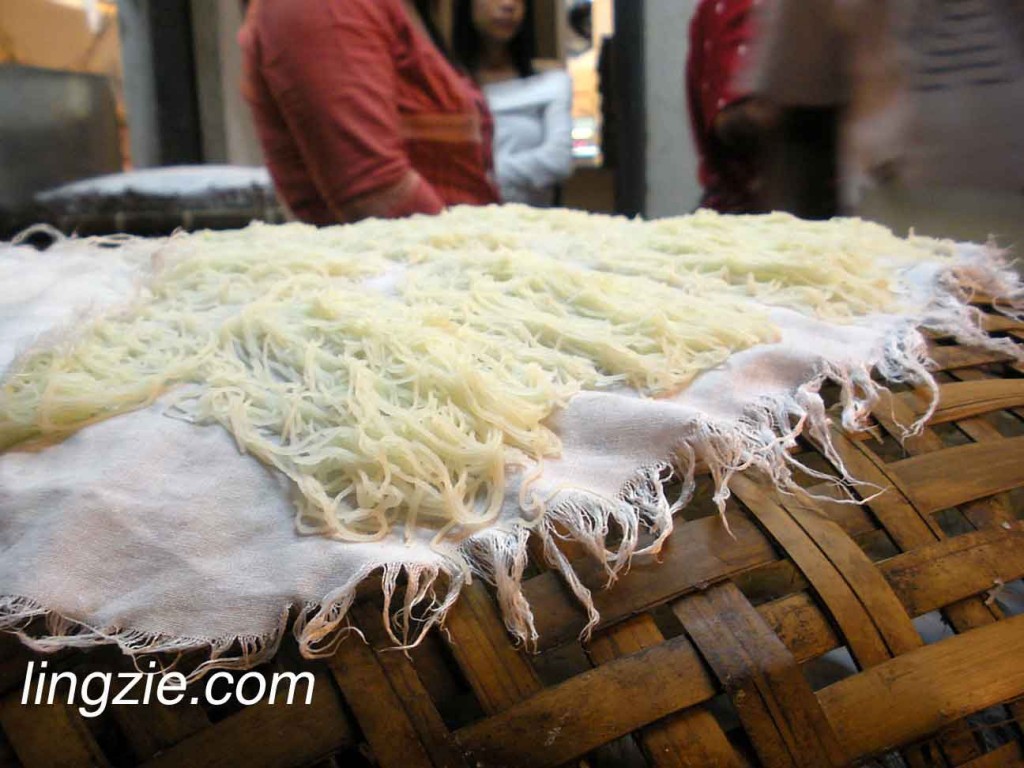 Best eaten hot immediately after it's steamed, these rice flour 'cakes' simply melt in your mouth!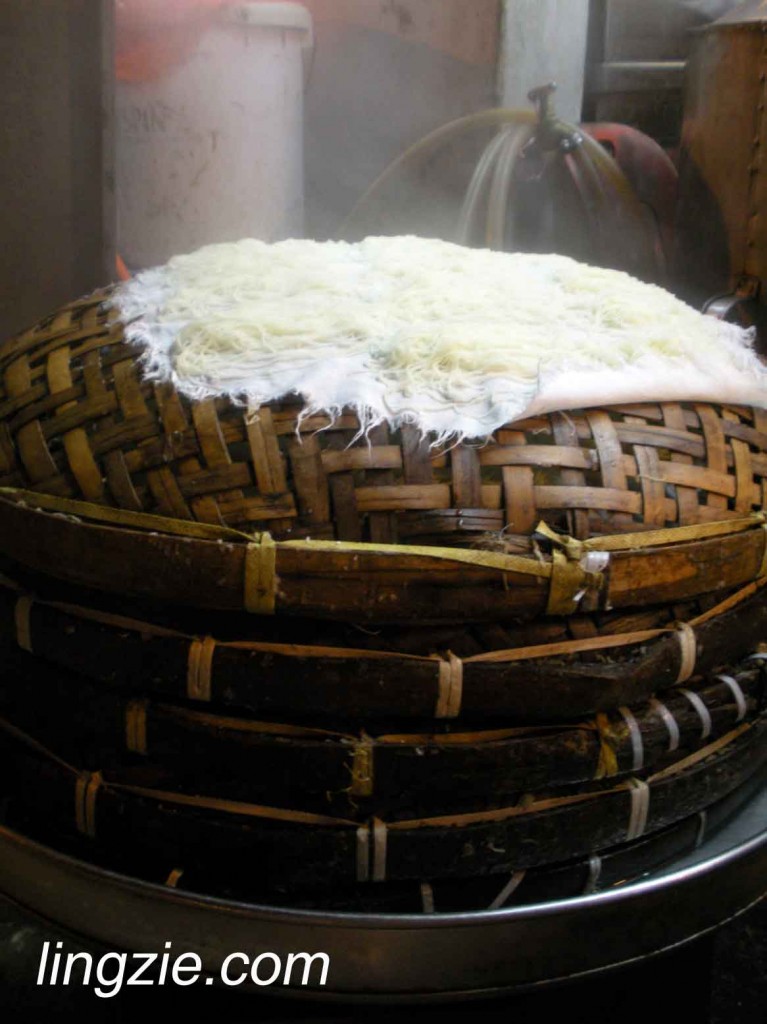 The stall owner here packs the brown sugar and dessicated coconut separately so you can adjust the sweetness to your liking.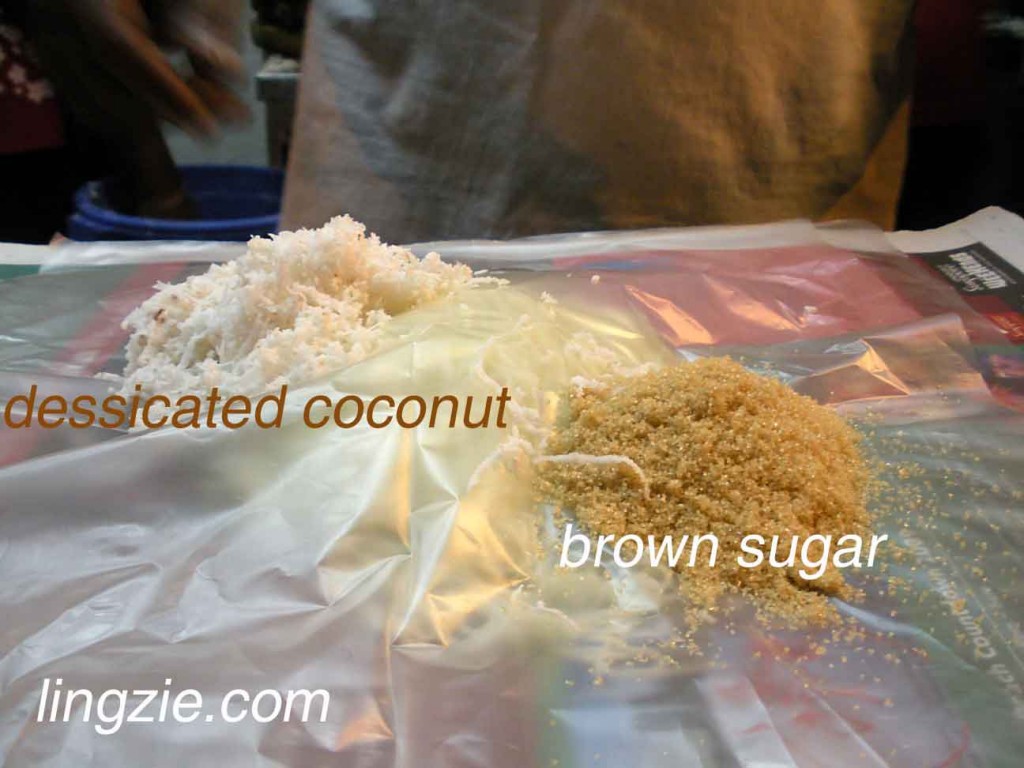 Mix up the coconut shreds and the brown sugar, wrap them in the putu mayong and enjoy! The dessicated coconut adds a slight salty, rich taste to the otherwise sweet brown sugar, a match made in heaven indeed!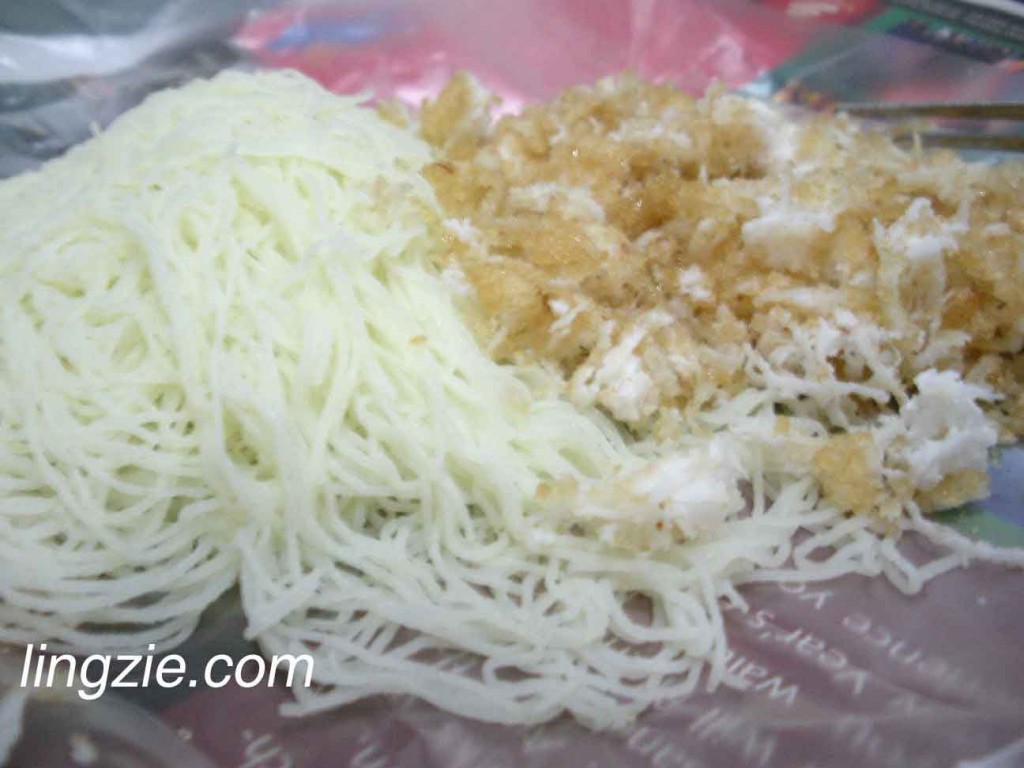 Meanwhile, the putu piring is essentially the same thing but is shaped differently and has brown sugar in the middle. Unfortunately, the putu piring at this stall runs out pretty quickly so I don't usually get the chance to have this.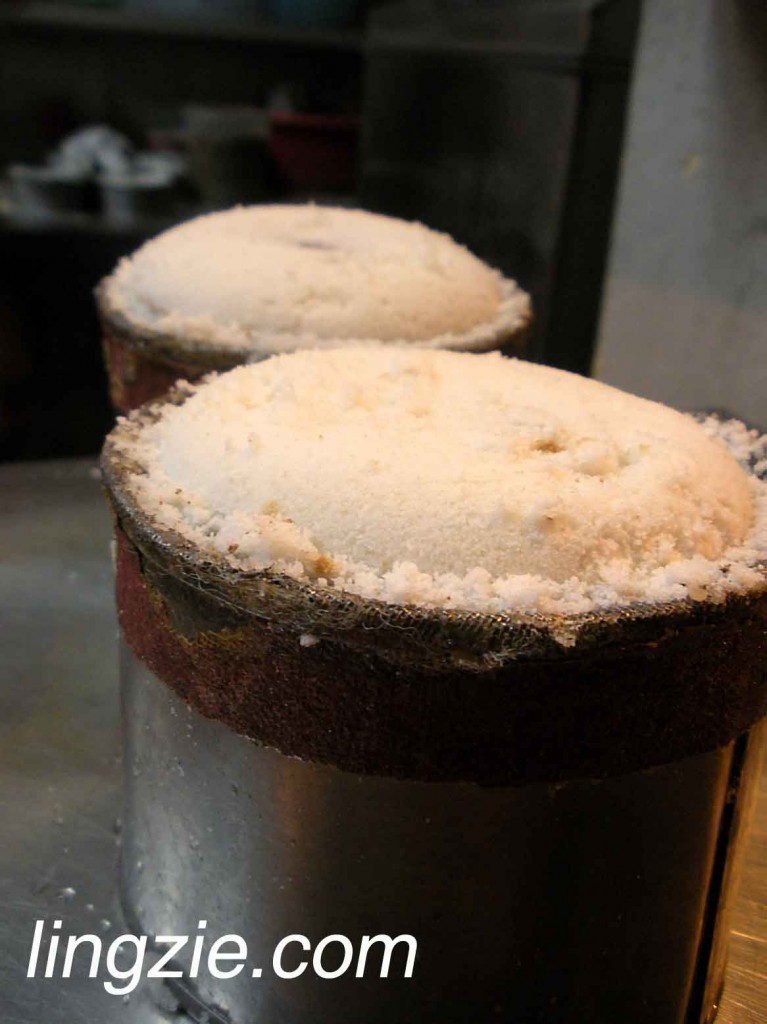 I can never decide which I like better – the putu mayong or the putu piring! Indeed a delicious and cheap snack! I don't see many places selling this anymore which is quite sad. Fortunately, there is this stall where I can easily lay my hands on a fresh batch of putu mayong!
Putu mayong and putu piring available at RM1 per packet (has about 4-5 pieces of putu mayong in one packet). This stall is located at Sin Hup Aun Cafe/kopitiam which is located opposite the big car park at Pulau Tikus market. This is the same kopitiam which is famous for its Indian Mee Rebus in the mornings. Closed on Tuesdays.