I had wanted to start my first post of 2009 much earlier than today. But a bad case of food poisoning has caused me to hurl at the very sight and thought of food. I shall spare you all the ugly details. Trust me. You don't wanna know.
Am feeling less queasy today. Therefore, today's post will be a short one on the dessert I brought for the Flogger Gathering some time back. Somehow, photos of cheesecake brownies seem to sit well with me 😛 (what can I say? Chocoholic I am, always and forever)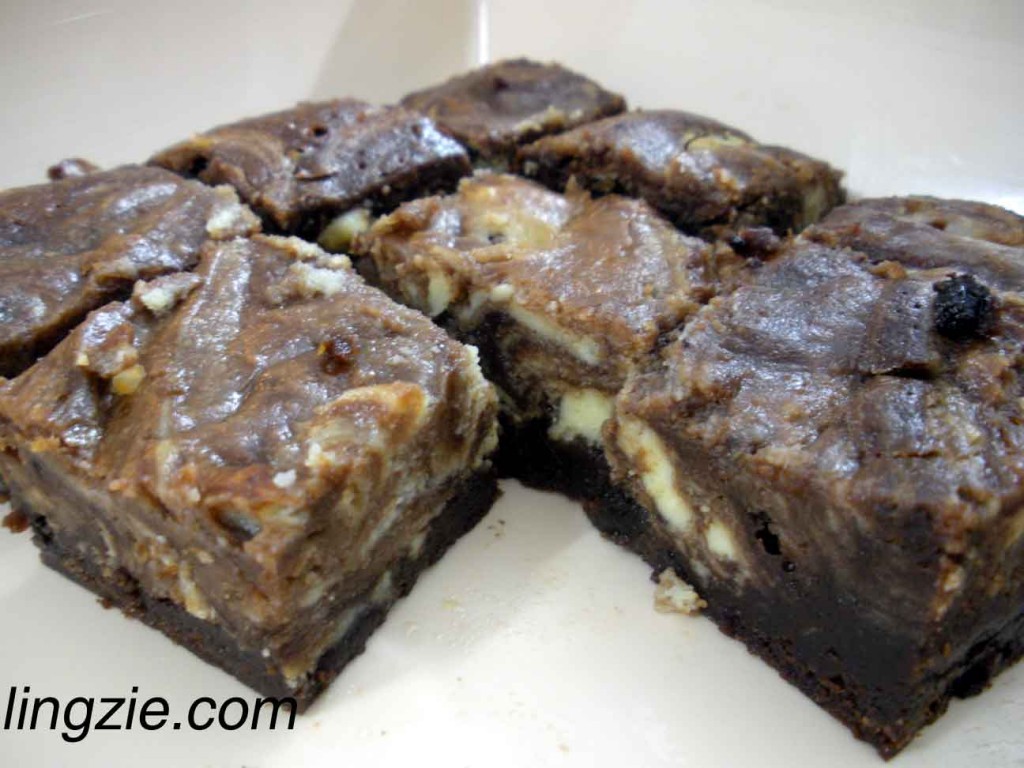 It was the first time I tried this recipe. But it looked sooo decadent and fail proof that I just had to try it. When I brought it to the gathering, some found it too sweet and rich, while others absolutely loved it. So, a warning before you try your hand at making this. It IS very rich, very chocolatey and very cheesy. So if you like all of the above, then bake away!
Cheesecake Brownie (Adapted from David Lebovitz)
One 9-inch (23cm) square pan
Part A:
85g unsalted butter, cut into pieces
115g bittersweet or semisweet chocolate, chopped
110g sugar
2 large eggs, at room temperature
70g flour
1 tablespoon unsweetened cocoa powder
1/8 teaspoon salt
1 teaspoon vanilla essence
80g chocolate chips
Part B:
250g cream cheese (make sure its soft, leaving it out at room temperature before you start baking)
1 large egg yolk
70g sugar
1/2 teaspoon vanilla essence

1. Line a 9-inch (23cm) square pan with foil, making sure it goes up all four sides. Grease lightly.
2. Preheat oven to 180ºC.
3. In a medium saucepan, melt the butter and chocolate over low heat, stirring until smooth. Remove from heat and beat in the 110g sugar, followed by the eggs.
4. Mix in flour, cocoa powder and salt, then the vanilla essence and chocolate chips. Spread evenly in the prepared pan.
5. In a separate bowl, beat together the cream cheese, the yolk, 70g of sugar, and vanilla essence until smooth.
6. Distribute the cream cheese mixture across the top of the brownie mixture, then take a spatula and swirl the cream cheese mixture with the chocolate batter. (Remember to swirl more evenly, otherwise, you may end up with the cheese and chocolate layer being separated)
7. Bake for 35 minutes, or until the batter in the center of the pan feels just set.
Let cool, then lift out the foil and peel it away. Cut the brownies into squares. Serve.
Notes: I used semi-sweet chocolate chips so I reduced the amount of sugar to 110g instead of the original 130g. I also reduced some of the sugar for Part B.
I found that the brownie turned out to be a lil too thin for my liking when using a 9 inch pan. So in future, I'll use a smaller pan.
Also, from this recipe, I learnt to line the pan with aluminium foil, which makes lifting the brownie off the pan and later cutting the brownie so much easier!
Happy Baking!
Some other random photos of the glorious spread we had at the gathering: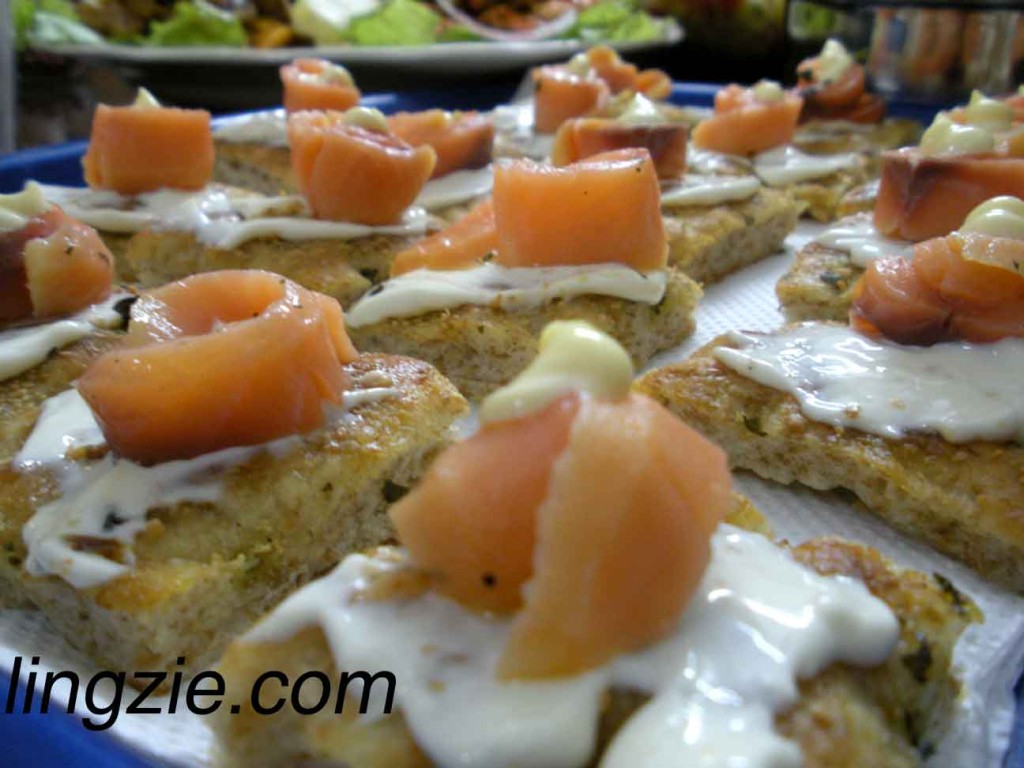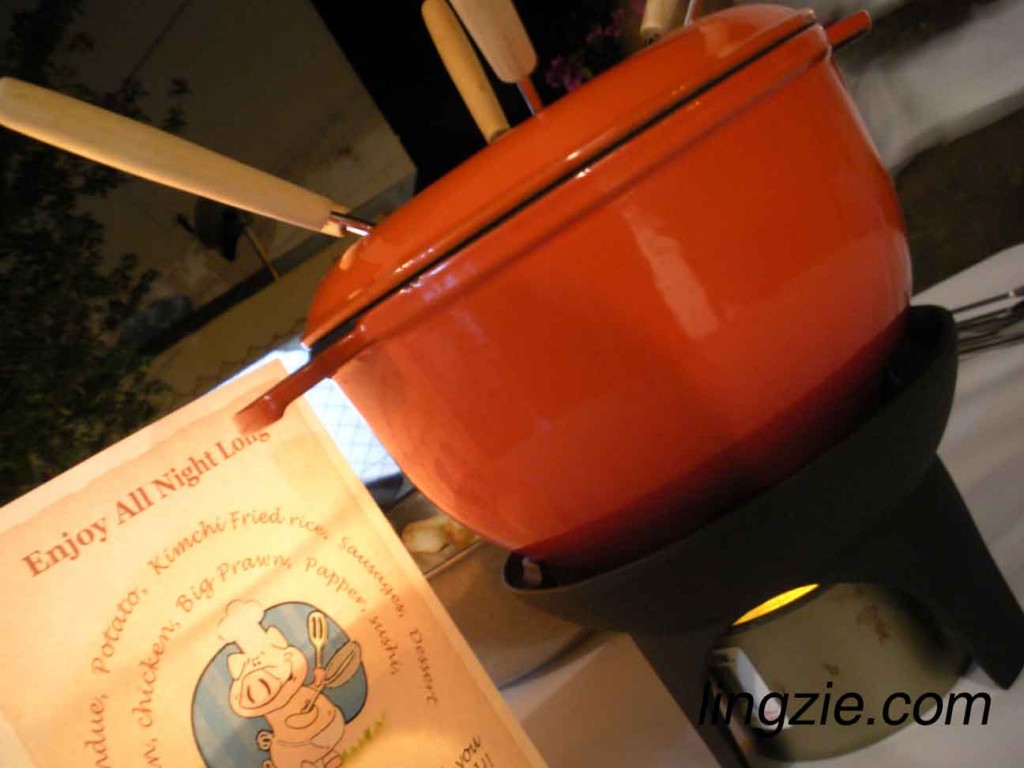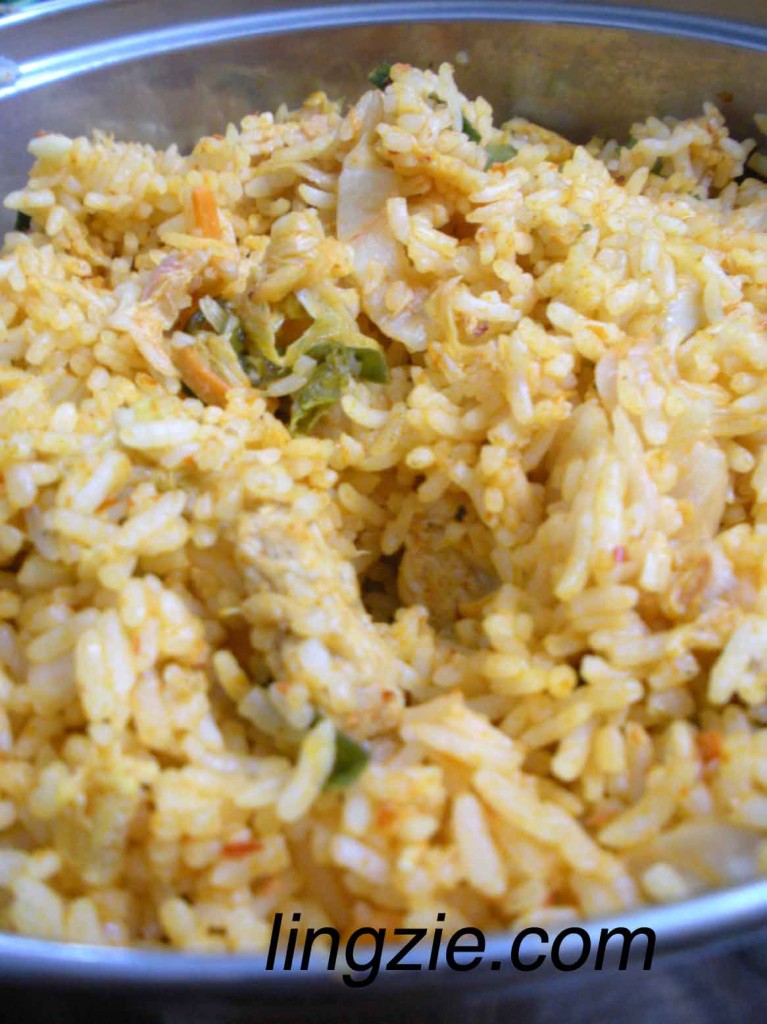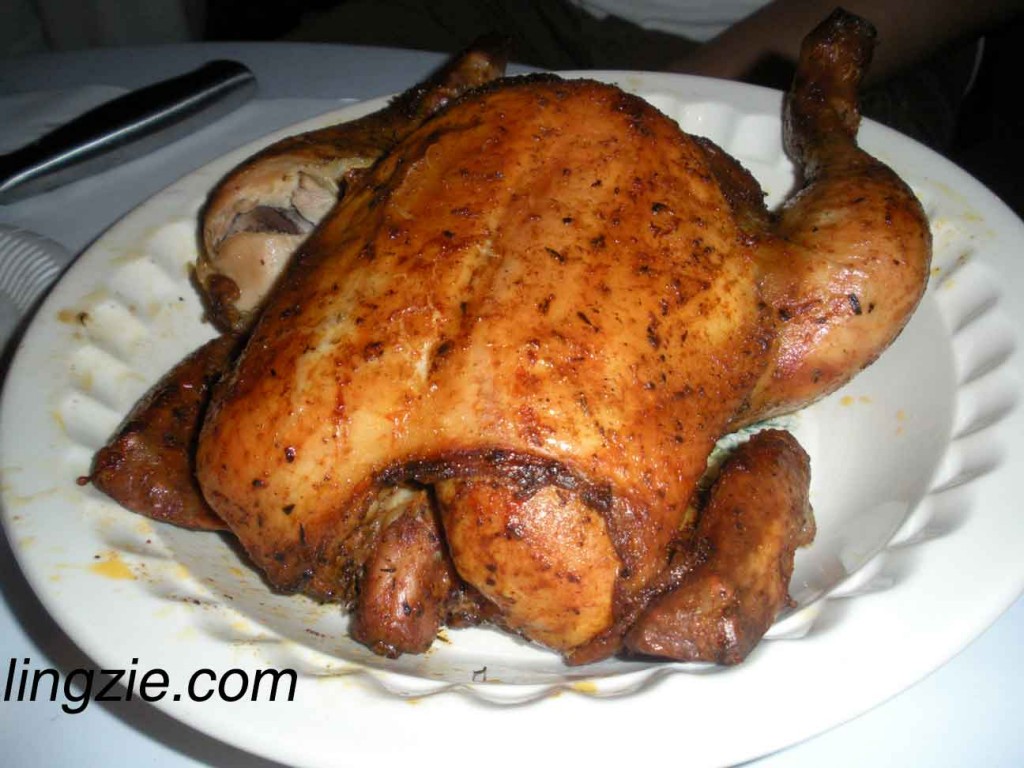 I didn't take that many photos of the food mainly because I was late and didn't want to hog the food any longer for photo taking. And the other reason was… I was just being a plain glutton, enjoying the food! 😛 Thank you guys for such a lovely spread!!
For more photos and write ups on the gathering, hop on over to these sites:
Other floggers who attended the gathering:
and of course our hosts!! Gill & Jason