We had no specific dining place in mind that evening. Instead, we just decided to visit Upper Penang Road to see what the place had to offer. After all, we haven't been frequenting the place for quite some time.
A familiar face called out to us as we strolled along. It was, what could be considered, an old friend from one of our favourite Italian restaurants. He was attached to a different restaurant now and he urged us to step inside. "Come! Come! Give the food here a try!" he said.
And that was how we ended up having dinner at Opera – Oriental Cuisine and Lifestyle Gallery.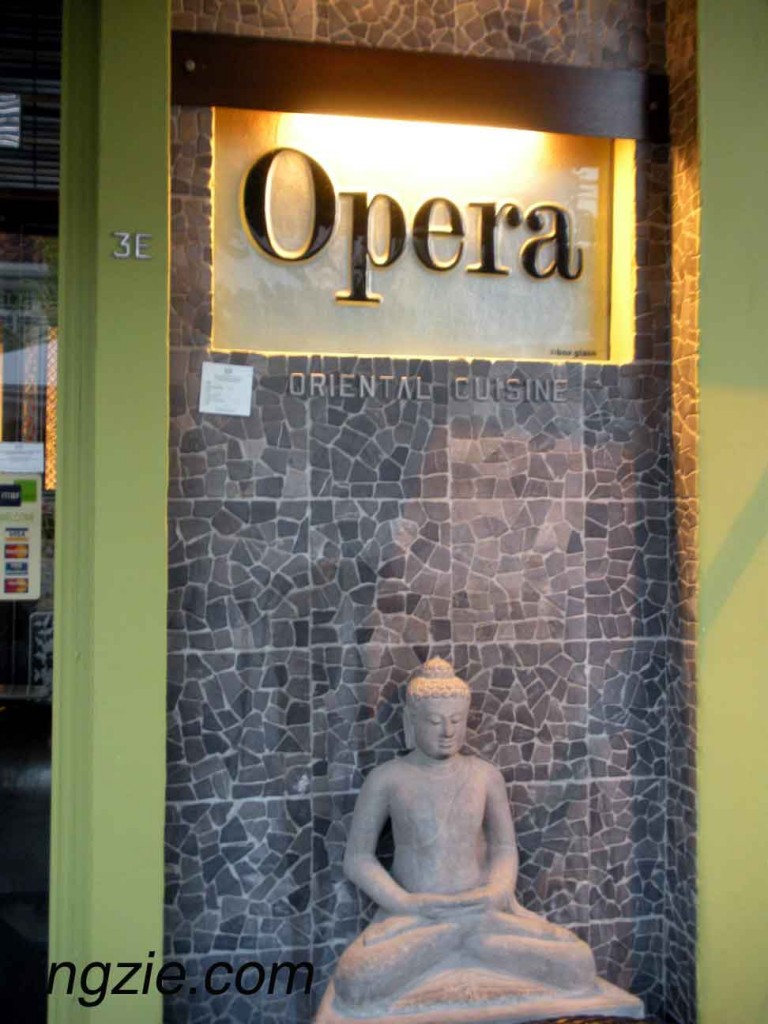 I had read about this place from MyLove MyFood so I had some rough idea what the place looked like. Still, I was blown away by the decor. But then I noticed the lighting…. this place is really dark!! I wasn't expecting to take any photos that night, so I only had my small Point & Shoot with me and luckily a mini tripod.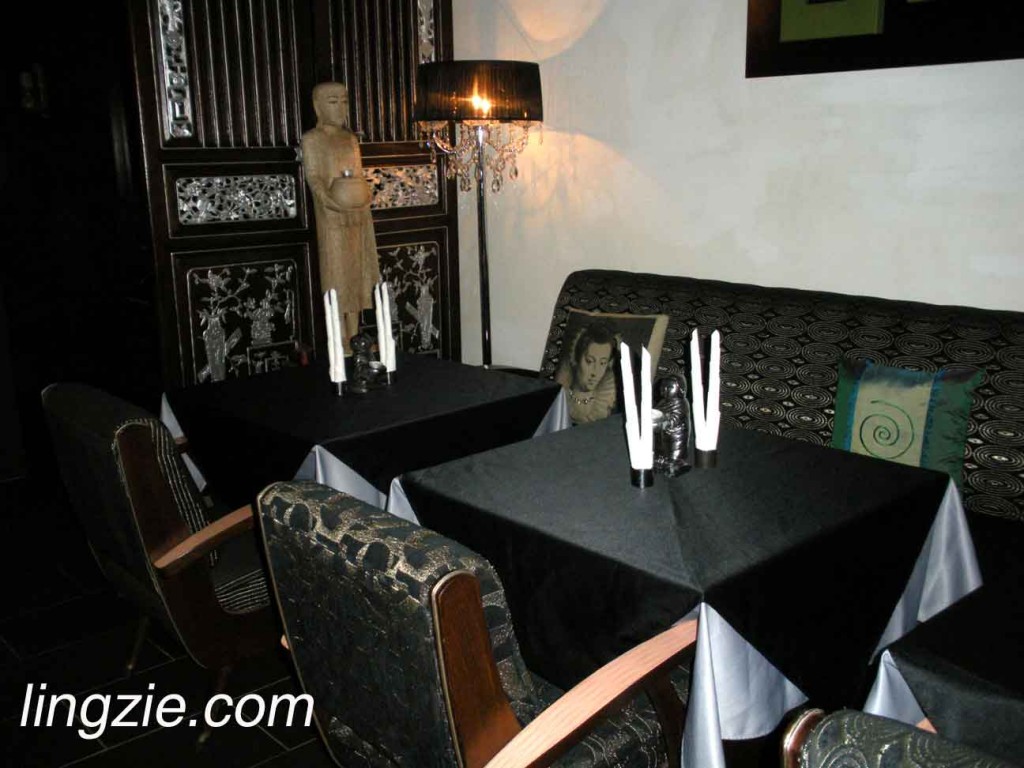 Dark or otherwise, the restaurant is beautifully decorated. Black being the dominant color, dotted by lots of romantic tea lights! Also, you may or may not like the numerous Buddha statues placed around the restaurant. But it does render the place a very Zen feel to it.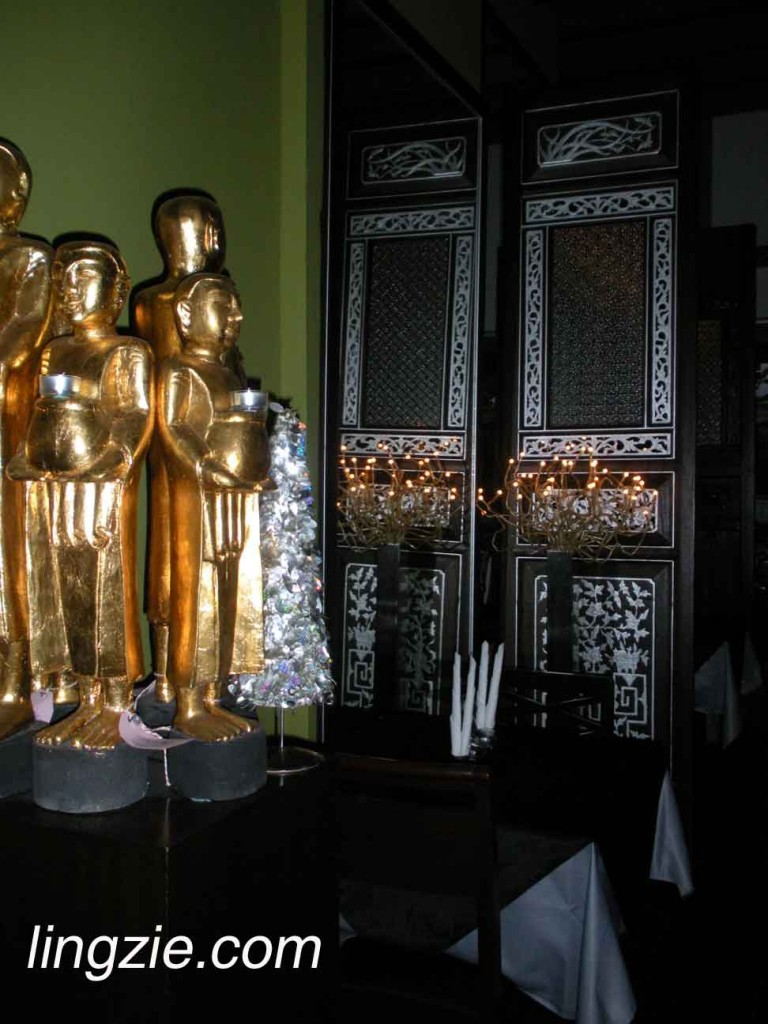 While browsing the menu, we found out that Opera has been in business for the last 3 years! Funny how I've never noticed it before!
The menu offers mostly oriental style cuisine. And since we were all very hungry, we ordered a few appetizers to start – Pie Tee (RM12) arrived first.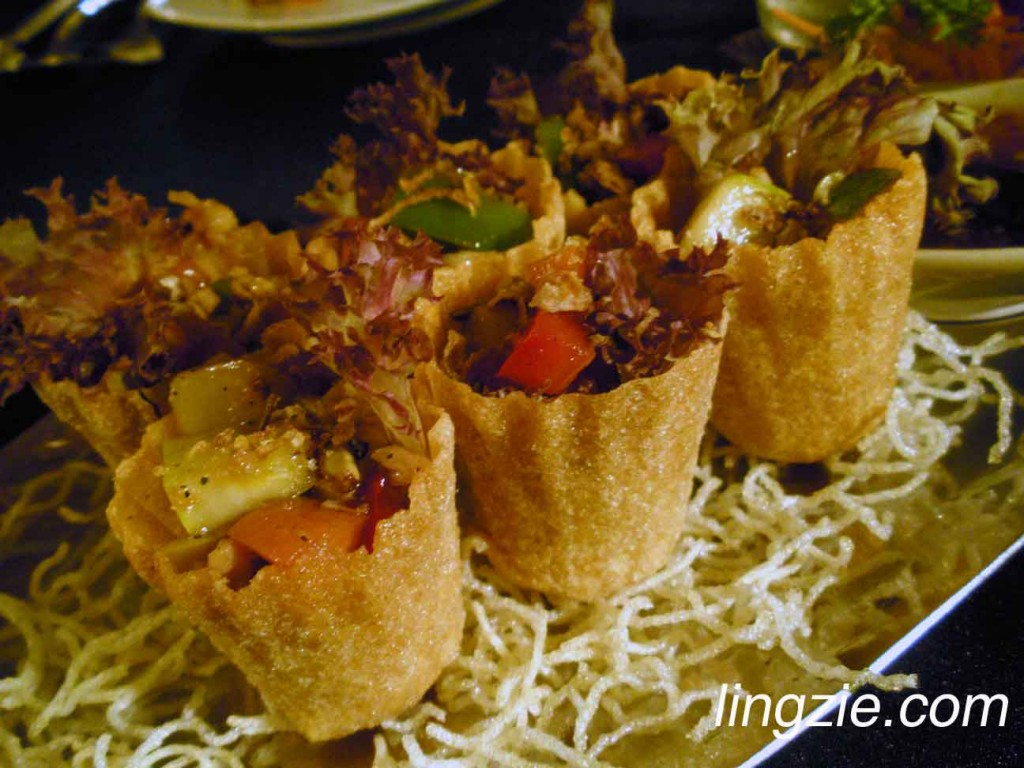 The Pie Tee tasted different from the ones sold by hawkers. I tasted cucumbers and tomatoes in Opera's version of the Pie Tee! Served with Thai Chilli Dipping sauce.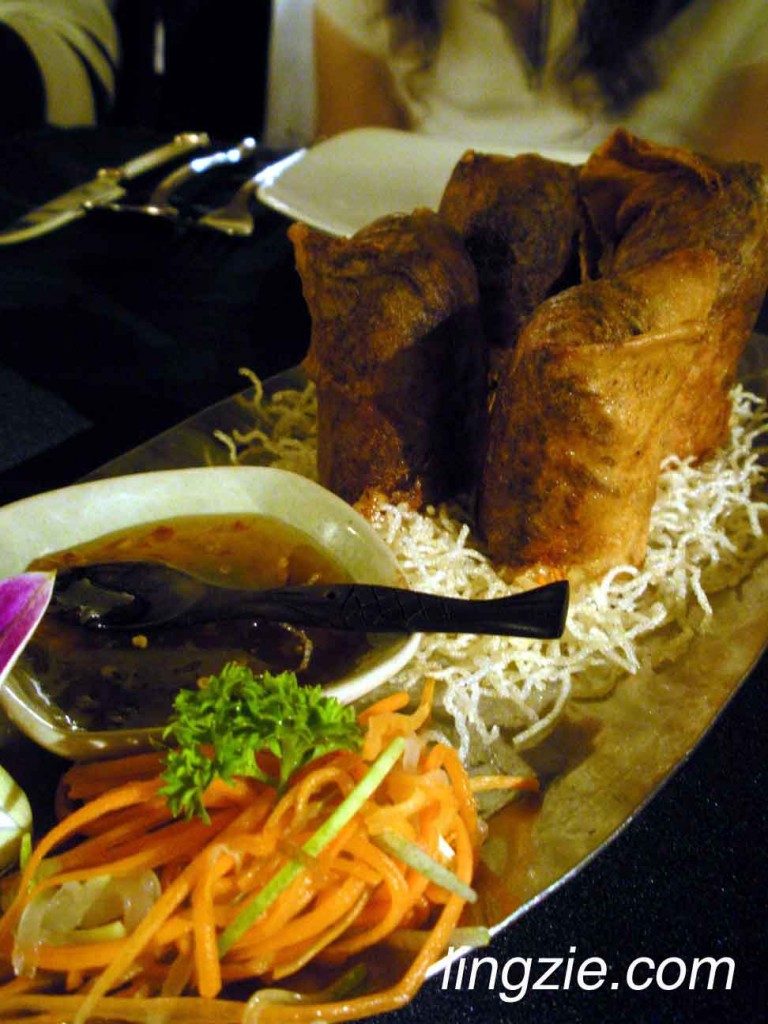 Next was the Oriental Spring Rolls (RM16). The spring rolls were nice and thick, chockful of filling. Packs in a really good bite with its crispy skin and equally crisp vegetables inside.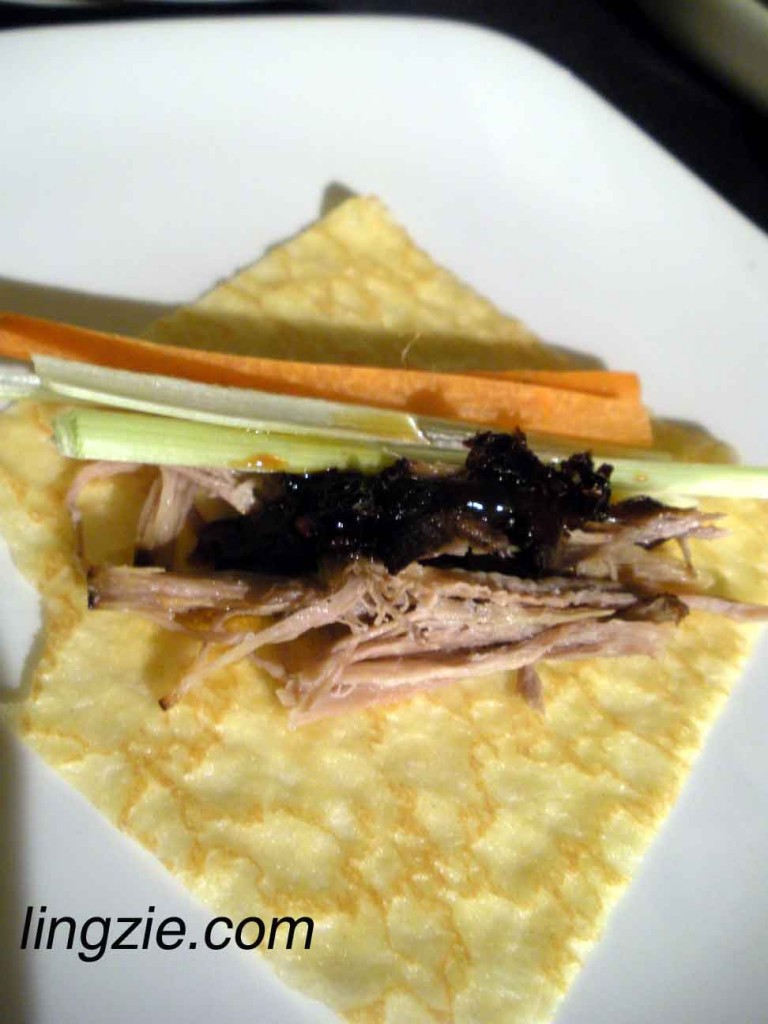 Aromatic Duck served with crepes (RM22) looked enticing on the menu so we ordered that as well. I didn't take a photo of the full presentation of the Aromatic Duck (too many things to capture and too little light!) The crepes come in a dim sum container to keep it warm. And the duck is served shredded, with a side of julienned cucumbers, carrots and spring onion – ala Peking Duck style. The portion was very generous, but unfortunately, I found the texture of the duck too dry for my liking.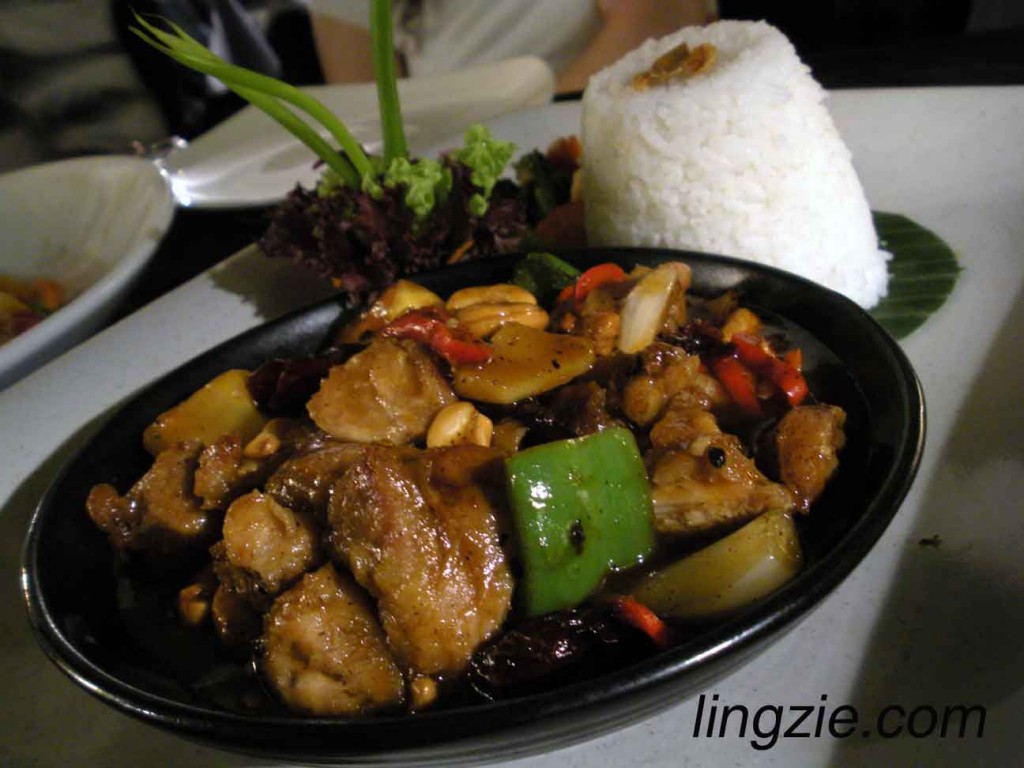 For our mains, we were recommended the Spicy Chicken with Cashewnut (RM24). Quite a large portion. I found the chicken rather sweet instead of spicy, somewhat akin to marmite taste. Looks simple, but I thoroughly enjoyed it!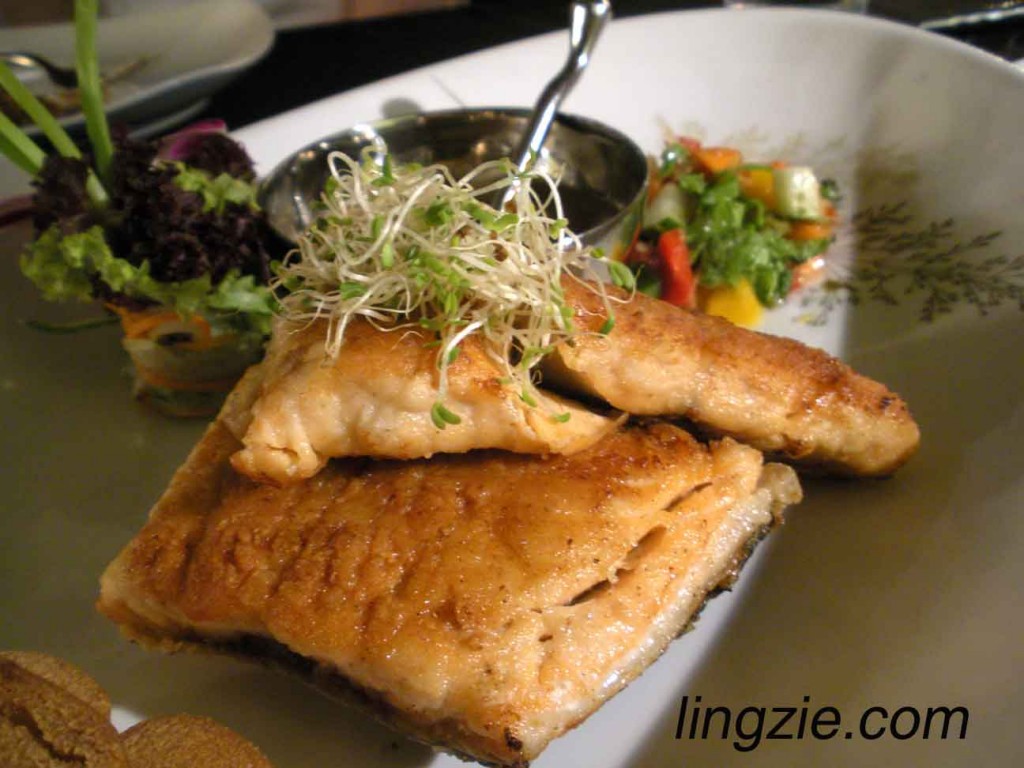 The Salmon (RM32) originally came with a butter sauce but since we had someone dining with us who doesn't fancy butter, we asked for a change to another non butter based sauced. The salmon was pan fried just right. Not too overdone. What's interesting is the salsa like side dish and the pieces of fried man tau!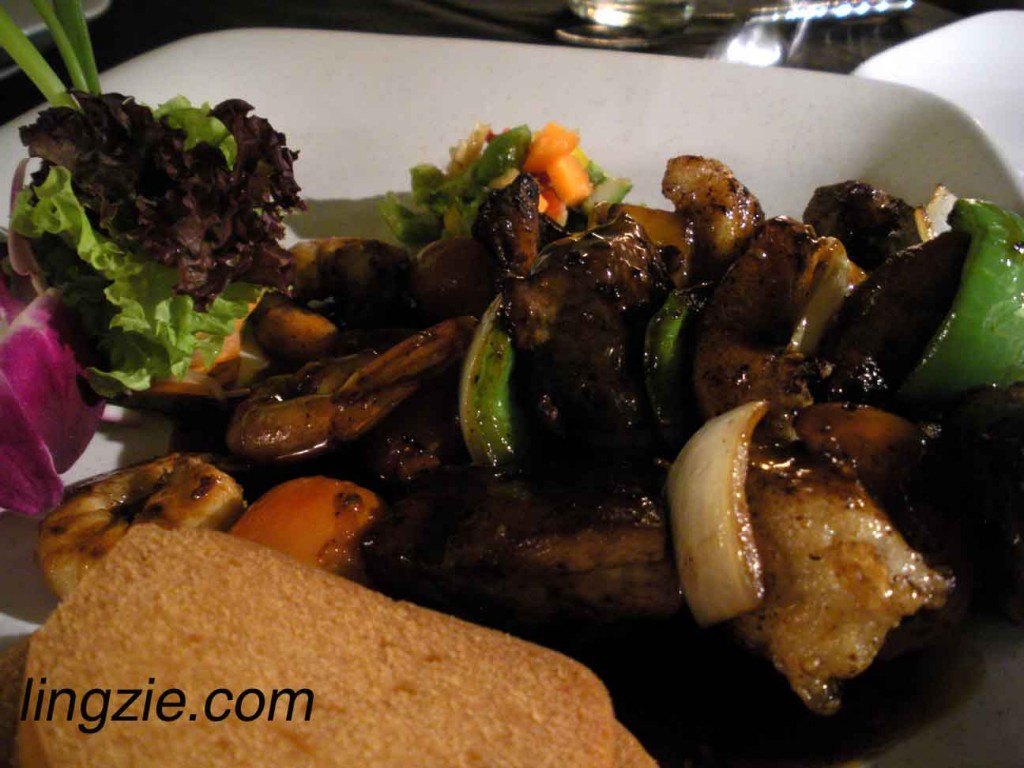 The Kebab (RM46) came recommended as well. It was a mixture of fish, prawn, chicken and beef cutlets, grilled and then coated with a unique tasting sweet sauce. The fried mantau features here again and is great when eaten with the sauce. My favourite out of the 3 mains!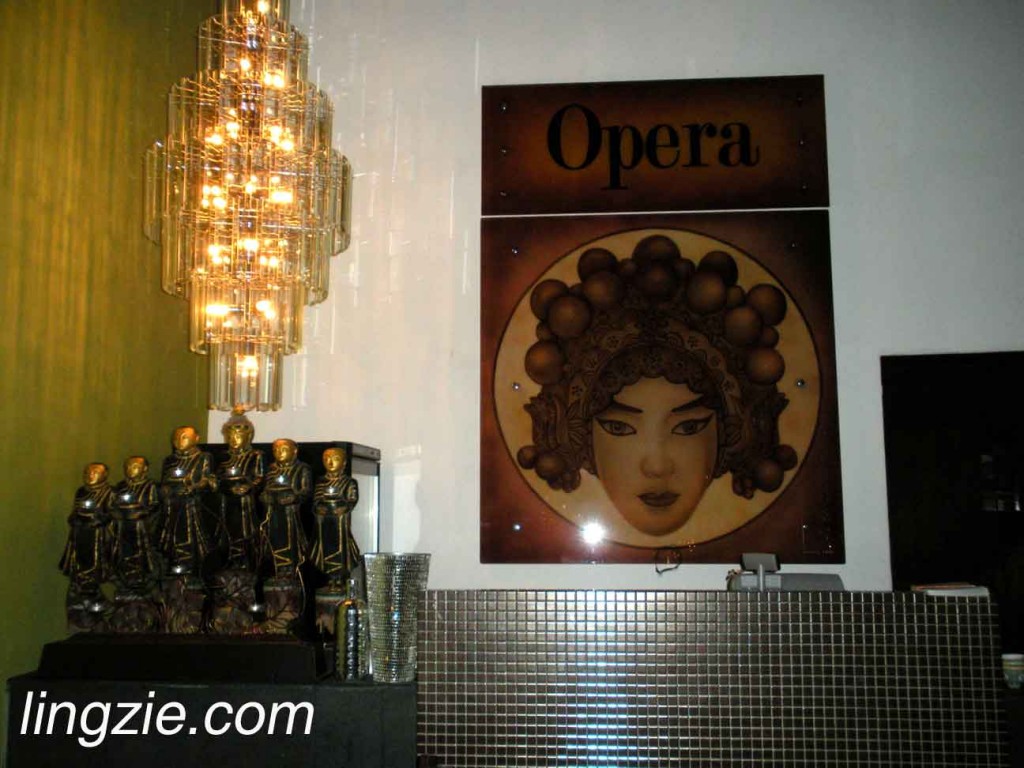 Overall, I would say that I enjoyed the meal at Opera. The ambience is something really different. Upstairs is the lifestyle gallery where the statues, figurines and art pieces are for sale. As it was quite late after we finished our meal, I didn't have a chance to have a look at the lifestyle gallery.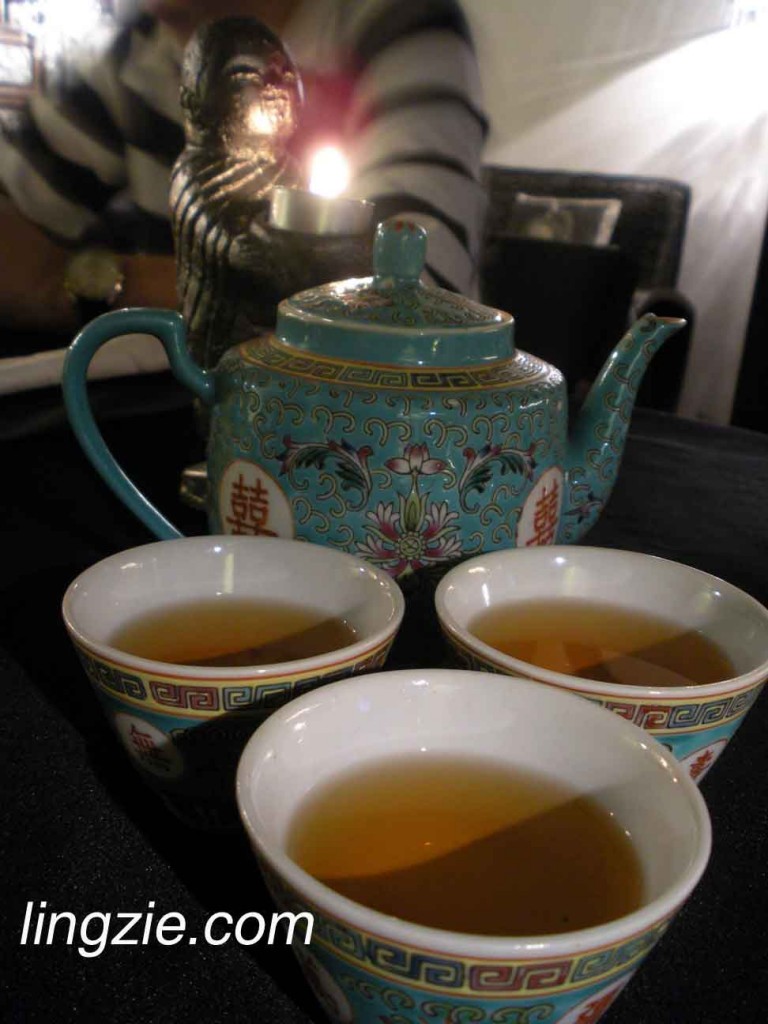 Opera is located at 3-E Penang Road (along the row of shops opposite Slippery Senoritas and Momo). They are opened Mon-Sat for lunch and dinner. On Sundays, dinner only (6pm-10pm).
Set lunch is available from Mon-Sat.
For reservations, call 04-263 2893