We first heard wind that Canton-i was to open at Gurney Plaza. In fact, when I was in Canton-i in 1Utama a few months back I did see the brochure which stated that their branch was in Gurney Plaza.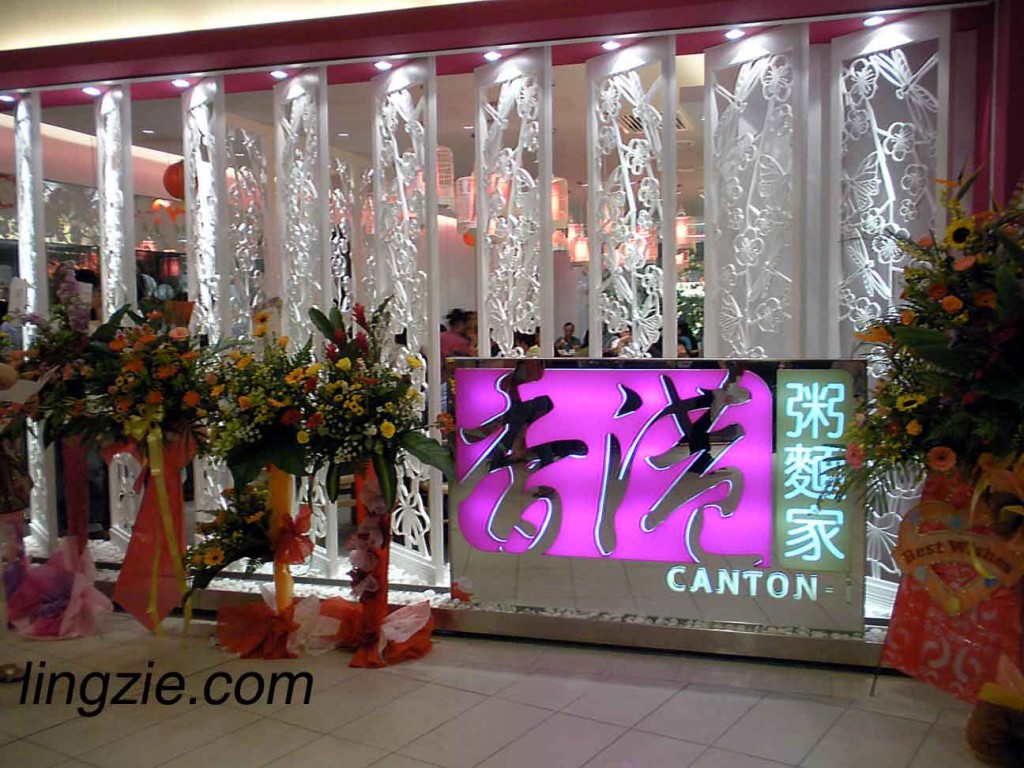 So much to our surprise, Canton-i finally revealed its sole Penang outlet in Queensbay Mall! We were there on opening day, January 9. As with all things new, Penangites flocked to it in droves!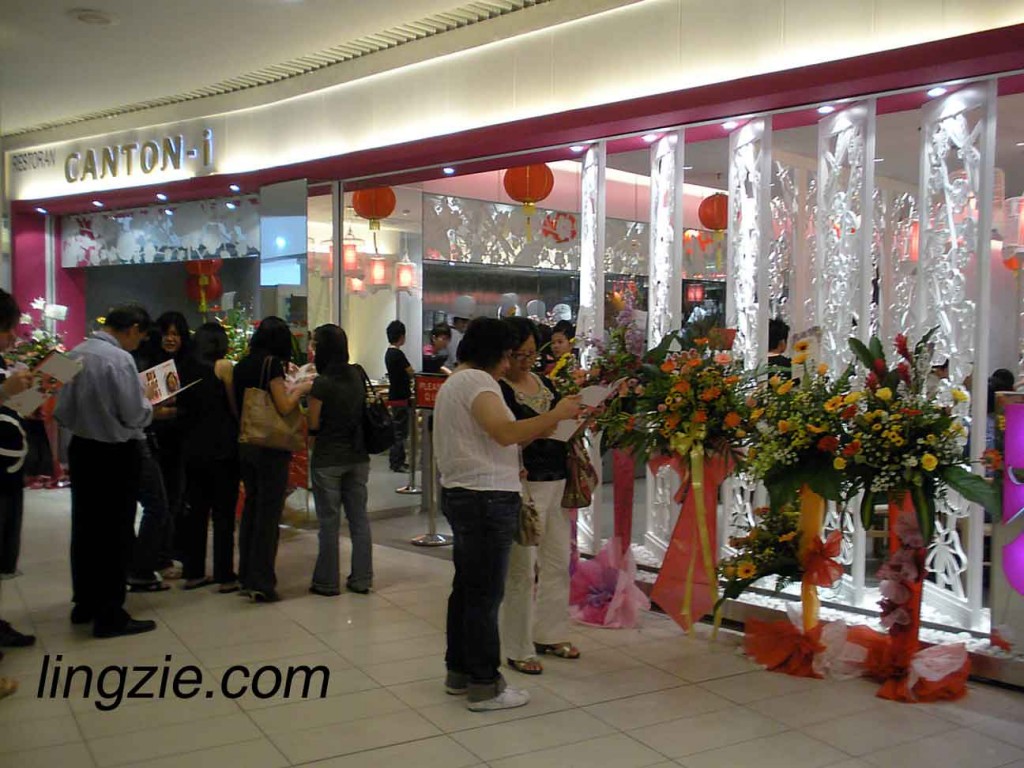 This was the line (I didn't get the full queue in the photo) at about noon, the restaurant was already full.
I had arrived a little late, but food was already ordered. Fortunately for me, my dining companions knew about my photo snapping action before eating and had graciously left the food untouched, waiting for me! 🙂
Canton-i's tagline is Truly Hong Kong. And they pride themselves in bringing a slice of Hong Kong cuisine heaven to Malaysia. So expect lots of roasted meats, noodles galore and dim sum!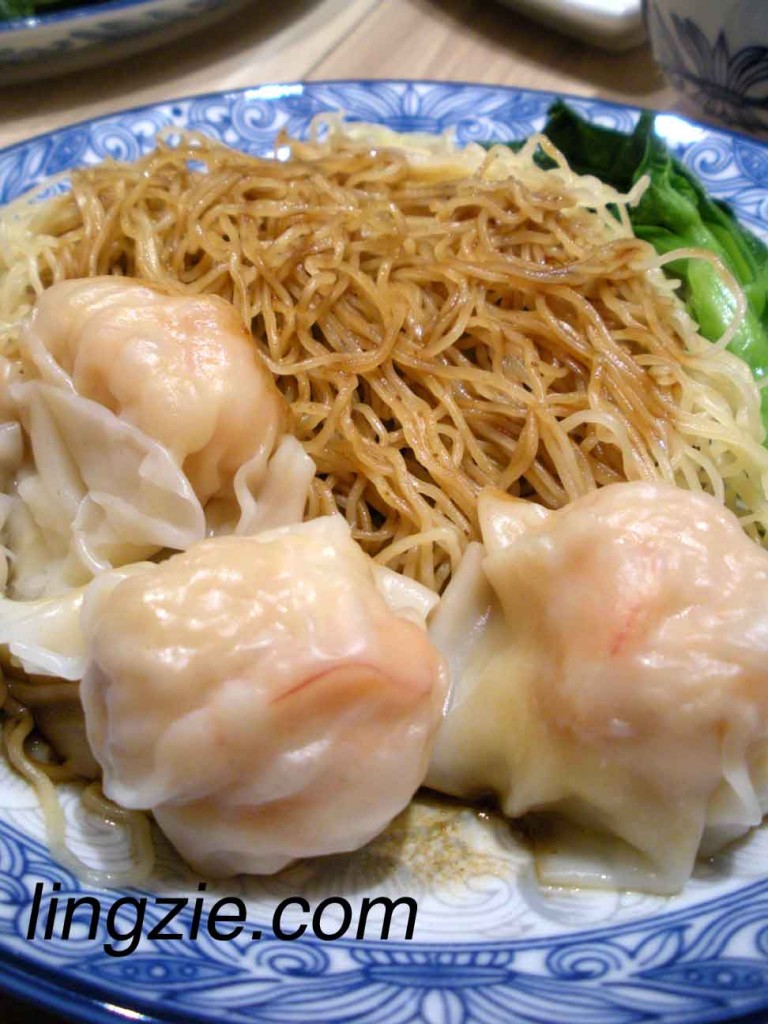 I had their signature Wanton Noodles, dried version (RM12.90) This was sitting out for about 5minutes before I got to snap the photo, thus the top part of the noodle looks a bit dry. But a quick mix of the noodles with the sauce fixed the dry looking noodles. I loved the huge prawn wantons. Whole chunks of prawns in every bite!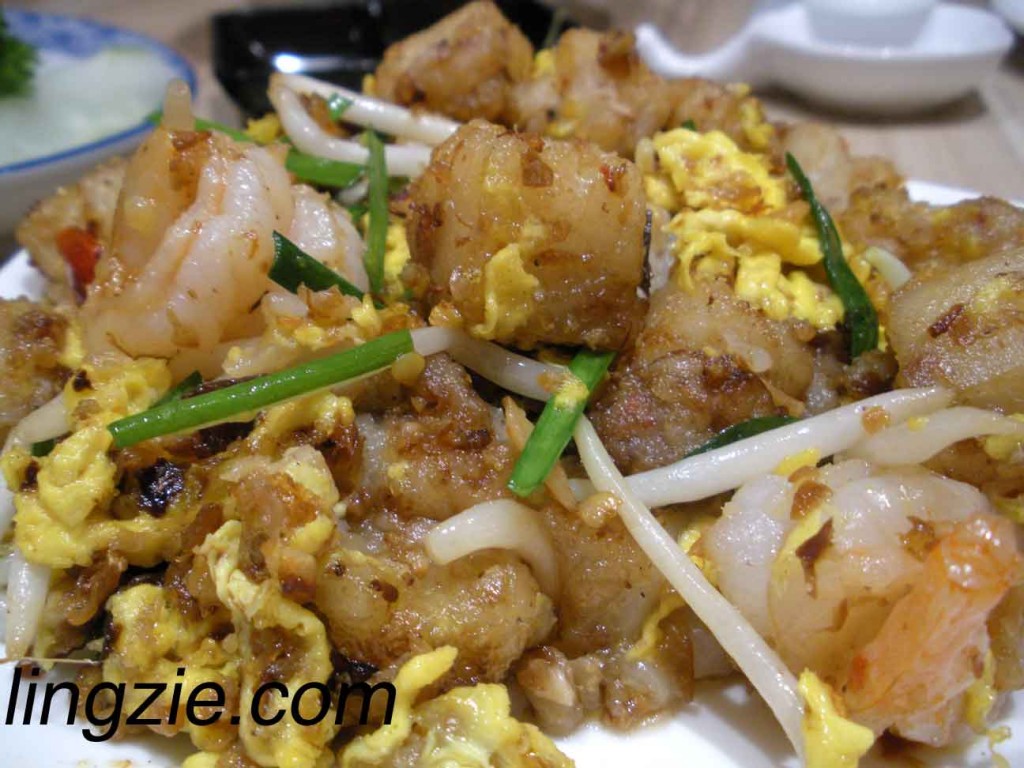 The fried carrot cake (RM4)  fared well, as praise was heaped on it. The carrot cake was infused with flavor and was not too oily so it really sat well with all of us. In fact, we had 2 plates of this!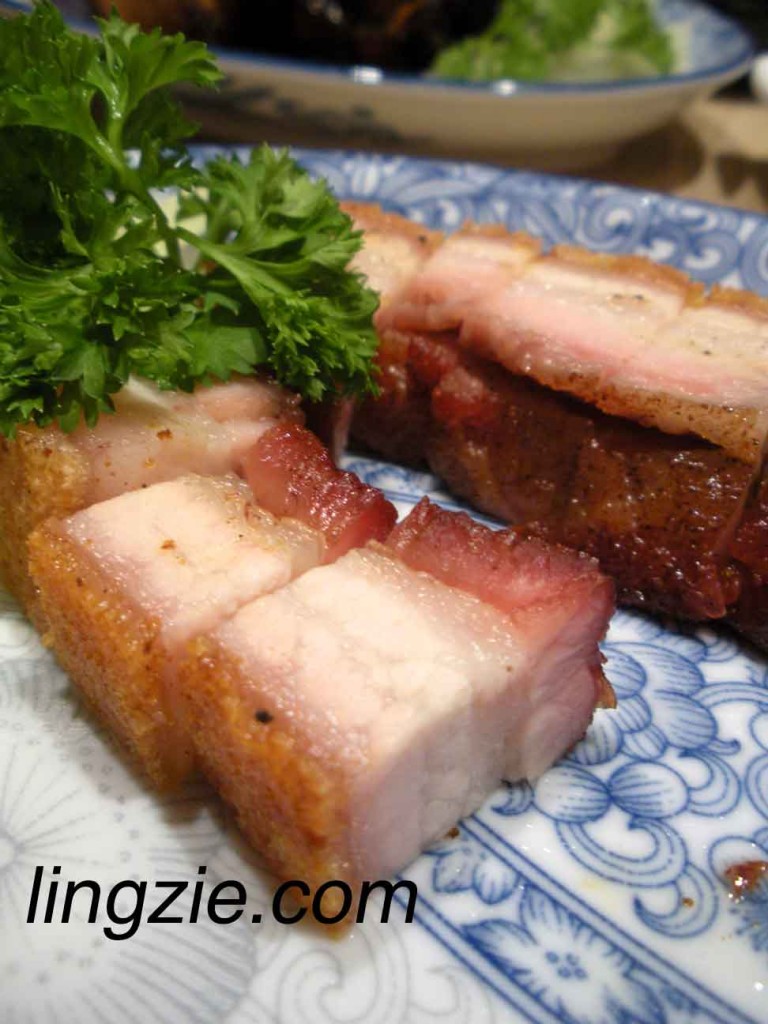 The roasted pork belly (RM18) was also a hit! Thick and chunky with just the right amount of saltiness. This didn't survive being untouched before I got there. A few pieces were already missing by the time I got to snap a photo of it!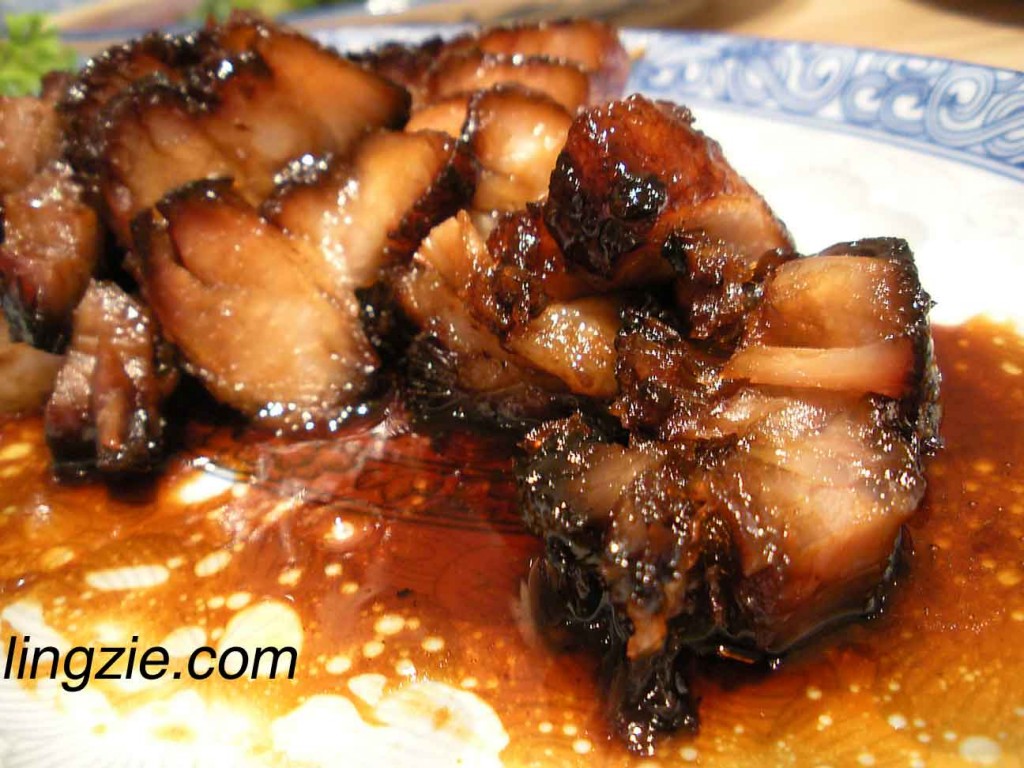 The roasted pork or 'char siew' (RM16) came with a surprisingly delectable sauce! Being a big fan of Sky Hotel's Char Siew Rice, I must say that the char siew here does rival Sky Hotel's. Its a different version though as Sky Hotel's isn't so wet. Then again, I suppose it wouldn't be fair to compare the two as they are on totally opposite ends of the spectrum!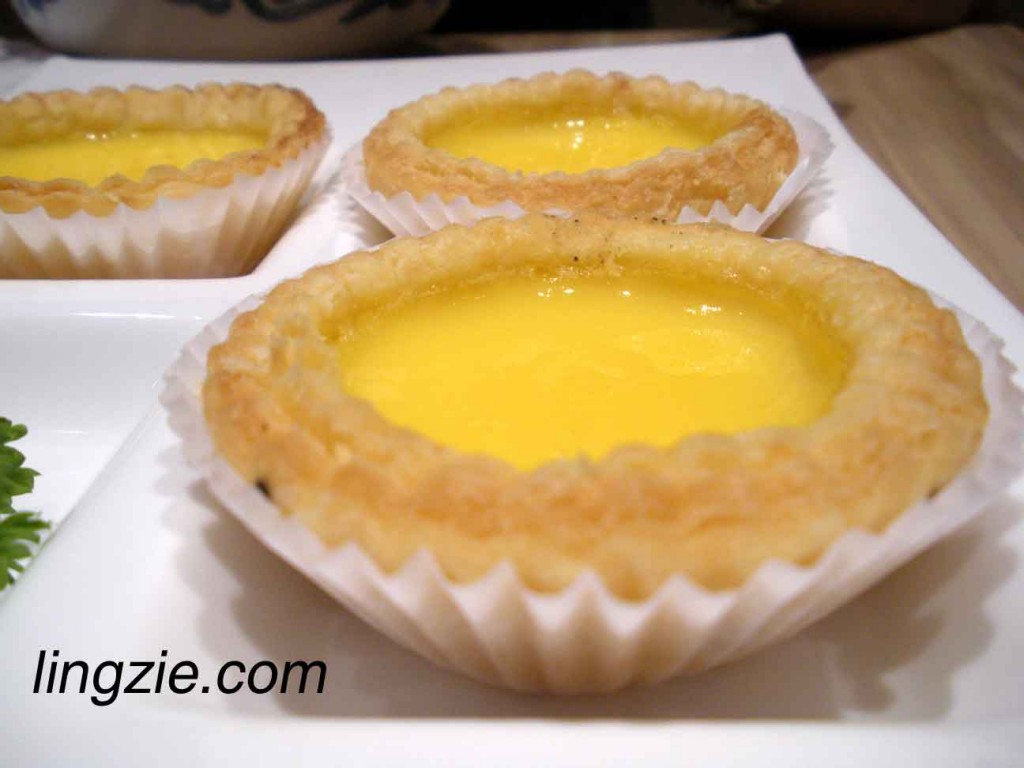 I wanted to try some dim sums but was already feeling rather full. So we settled for egg tarts which I was told, were really good. A portion of egg tarts comes in 3s (RM5). Did they live up to their reputation? Yes! I loved the flakey puff pastry crust and the smooth milky egg custard center. I have always preferred puff pastry crusts as opposed to the normal short crust pastry.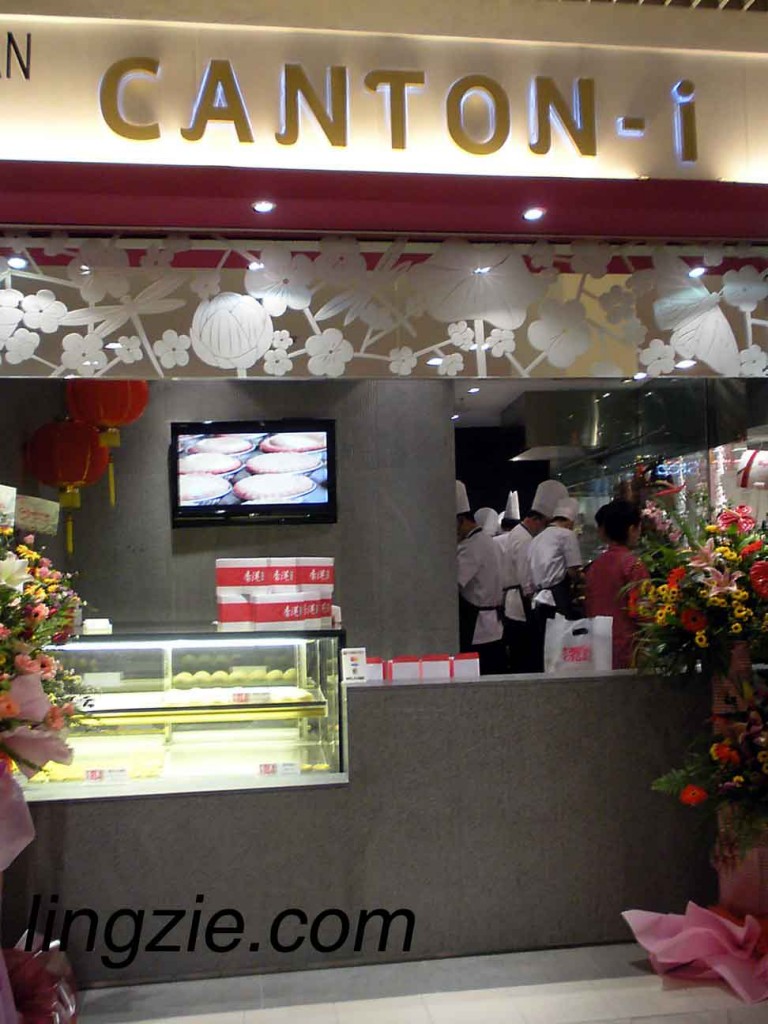 For faster take out service of their egg tarts and other tantalizing baked snacks, Canton-i has a separate pastry counter at the front. So now you can grab your egg tarts and go!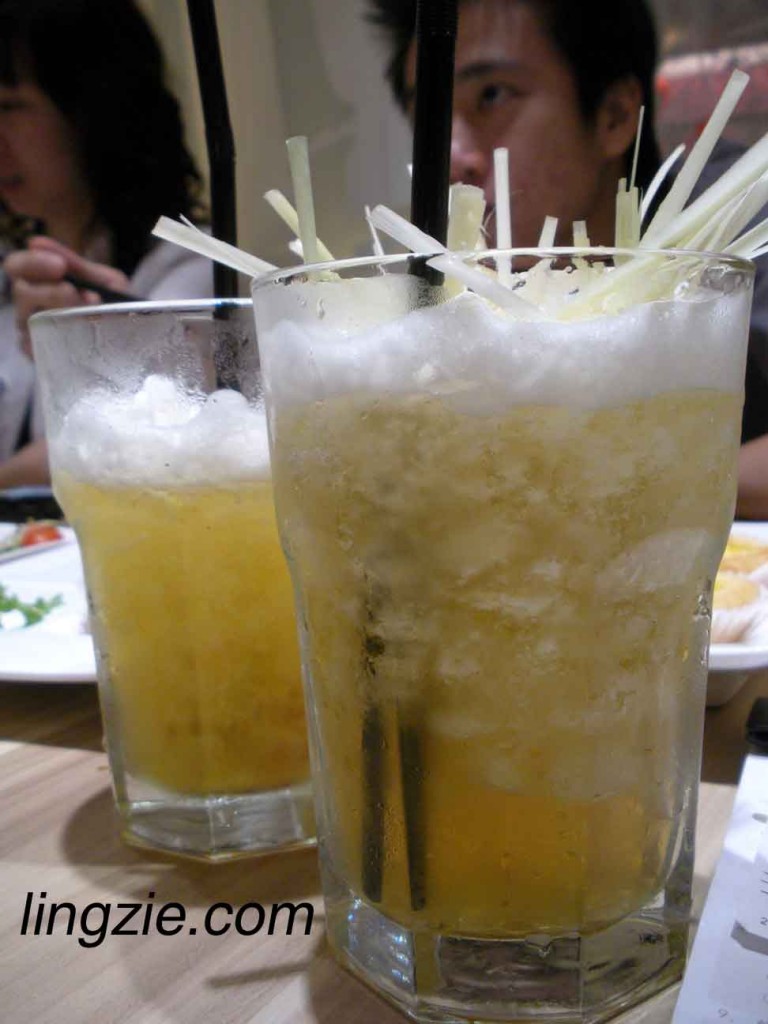 My only gripe about this place is the expensive drinks! We had a Iced Lemongrass Jasmine Tea (or something like that…name's really long!) and a Lychee Ginger Jasmine Tea (the one at the back). Both retailed at RM8 each. And sad to say we finished the drinks rather quickly as it was mostly ice! While it tasted good, I was still a little sore paying RM8 for it. Will try the yin yong next time.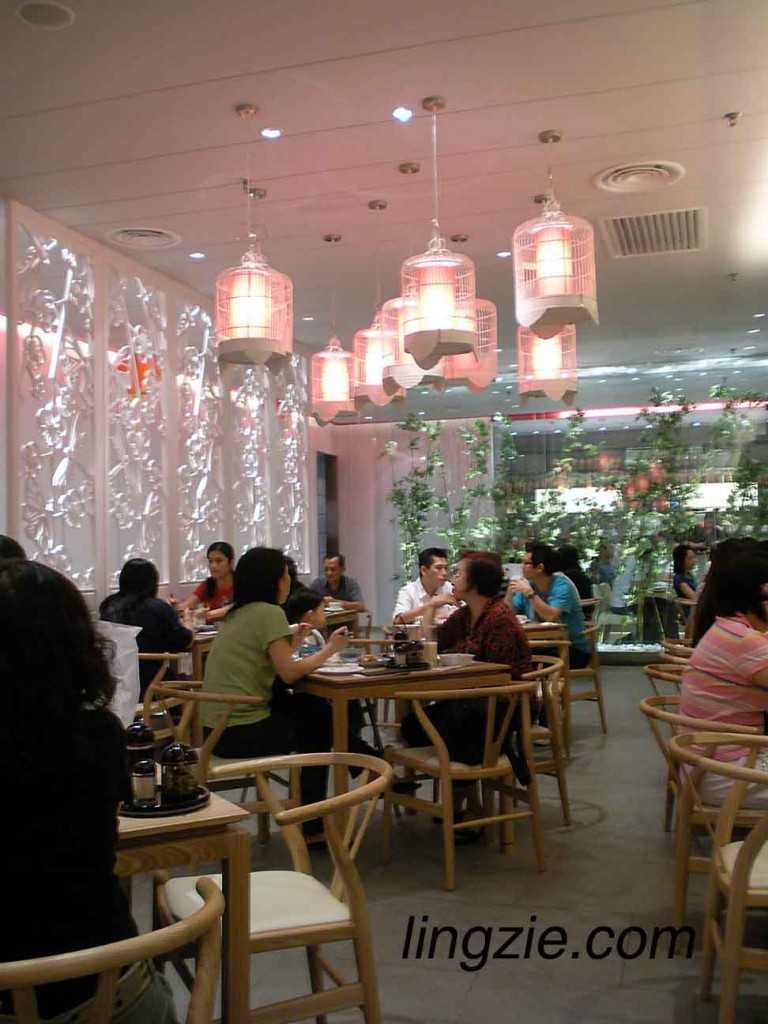 Overall I would say that it was an enjoyable meal. I loved most of what we had eaten this round and am looking forward to trying more of their dim sum! I also love the modern yet distinctively oriental decor. The white and pink theme of the place is also a hit with me as well! 🙂
Canton-i is located on the Ground Floor of Queensbay Mall (next to KFC).
T: 04-645 6688