Nasi Lemak is indeed one of the best loved staple foods in Malaysia. Various versions are available, from the simplest form (those RM1 per packet nasi lemaks) to the more elaborate types where you can pick and choose your dishes to go with the rice.
One of the most unique nasi lemaks I've come across is Johnny's Nasi Lemak in Pulau Tikus.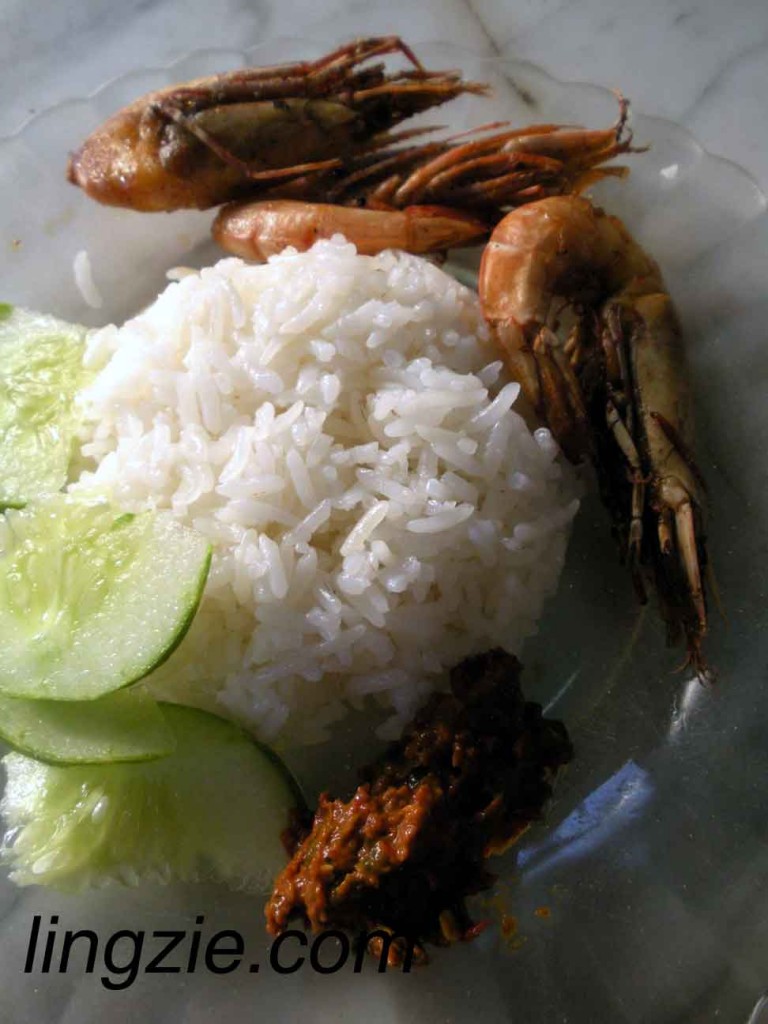 Basically, what you get is VERY FRAGRANT rice, 2 prawns & 1 fish, cucumbers and a dollop of fiery hot 'sambal belacan'. That's it. No curry, no 'sambal ikan bilis'. This is so unique that when I brought a KL guest to try it, he couldn't really accept it, because to quote him " I just can't believe that nasi lemak comes without sambal ikan bilis!"
And it does not come cheap too! A plate like that would set you back RM3.50!  You can opt to skip the fish if you're not a fan of fish. It'll be replaced with an extra prawn (hence the photo above has got 3 prawns instead of the usual 2)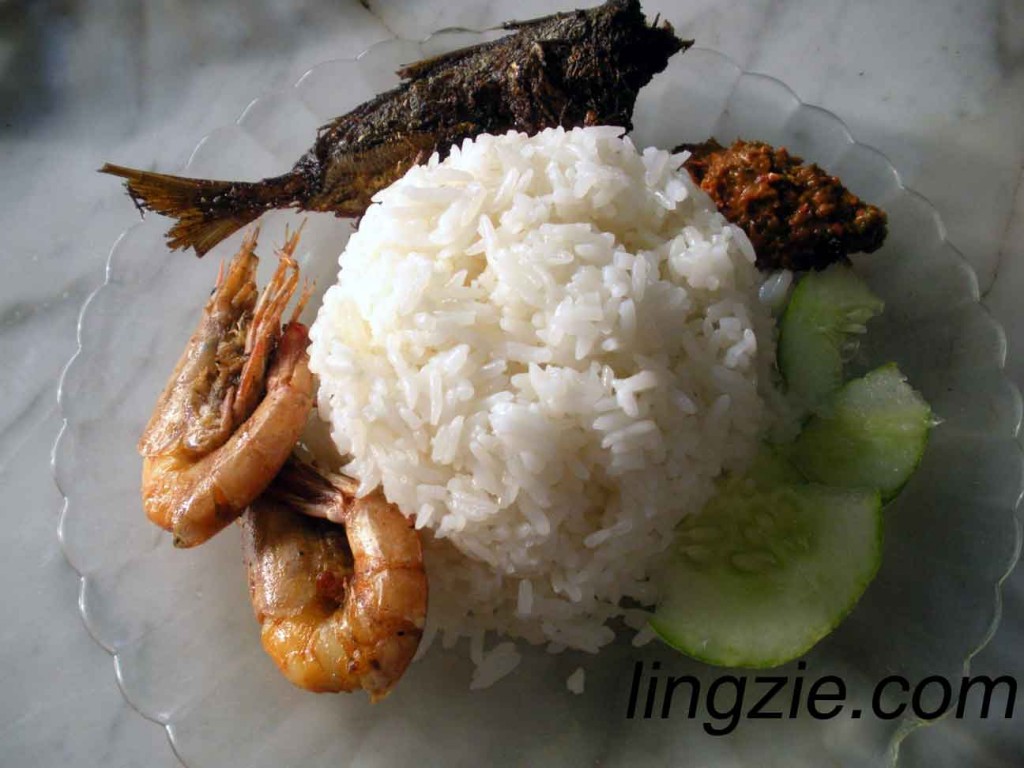 Some would think it's crazy to pay RM3.50 for a rather small plate of nasi lemak. In fact, most guys would need to order an extra bowl of rice! But I urge you to give it a try. The rice is sinfully rich and fragrant, living up to the 'lemak' claim. Mix up the rich rice with that dollop of spicy belacan and you would think that you've died and gone to nasi lemak heaven!
Perhaps another reason for this nasi lemak being such a hit is the limited supply. Johnny's Nasi Lemak opens at 8.30am (on the dot, no earlier than that) from Mondays to Saturdays only. And they only make and sell one big pot of rice. So he's usually all sold out by about 10am!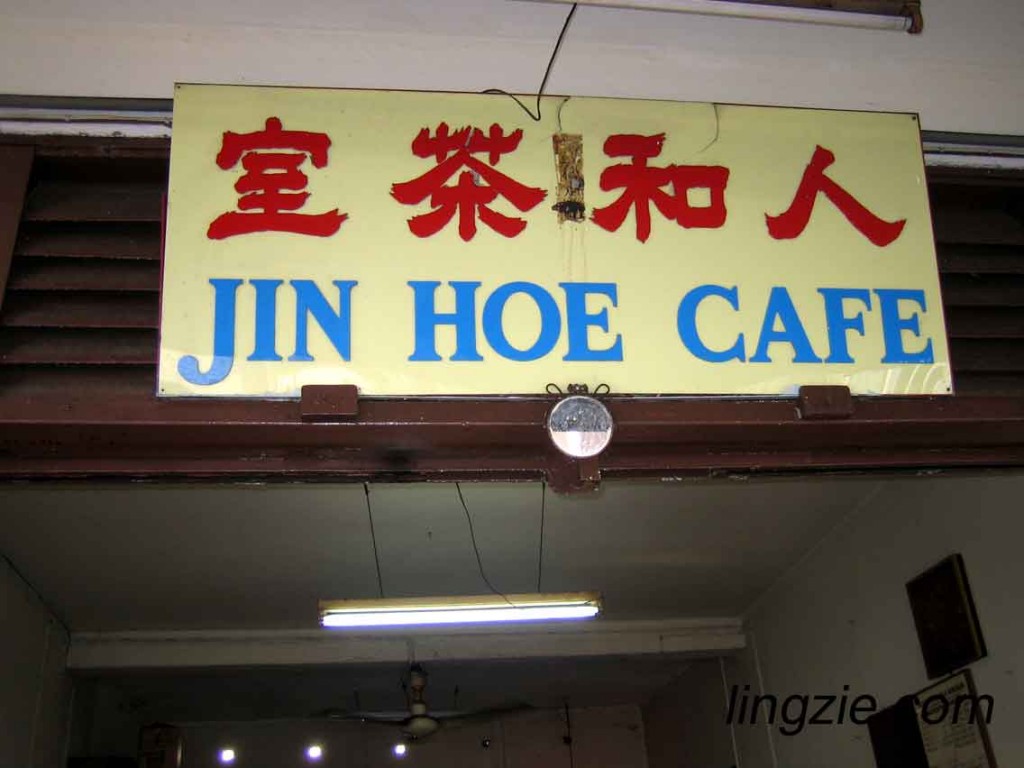 To get your hands on a plate of this really yummy nasi lemak, make your way to Jin Hoe Kopitiam, which is located in the shoplots opposite Bandar Baru supermarket in Pulau Tikus.
There are 2 stalls in this kopitiam. Johnny's Nasi Lemak is the stall on the left. The stall on the right sells economy rice. And remember, don't go too late as they sell out really fast (by about 10am). 8.30am onwards, Mon-Sat only.
Price List: Normal nasi lemak – RM3.50. Extra rice – RM.160, extra fish – RM1, extra prawn – RM0.70, ikan bilis – RM1