The iconic Kek Seng kopitiam is definitely no stranger to local Penangites. Having been in business since the early 1900s, Kek Seng kopitiam has consistently served cheap and good food.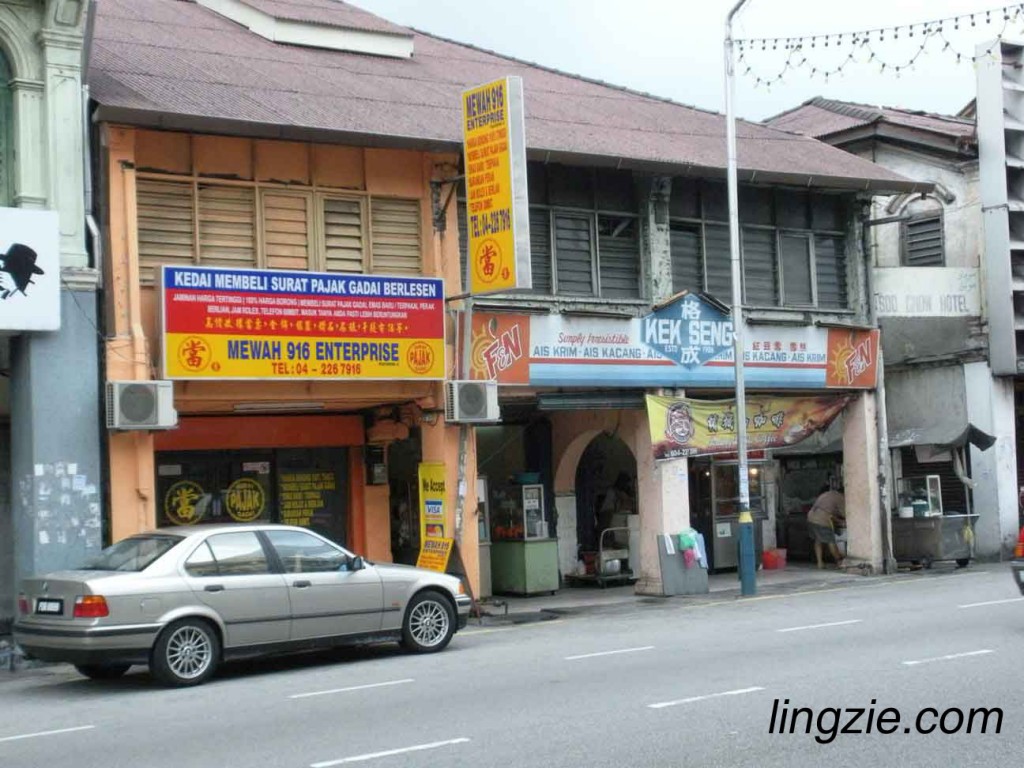 It's been years since I last visited Kek Seng. It used to be my grandfather's favourite eating place. And I remember that I hated going there because it was really hot and packed! Little did I realize at that young age, that I was being brought to one of the best places to eat in Penang!
Over the years, we somehow have forgotten or overlooked this old gem which still stands proud today. I suspect that the kopitiam still looks exactly like it did when it first opened its doors. It hasn't been renovated much or given a new coat of paint. It may even turn off some people who prefer dining at newer, cooler and cleaner places. But there was definitely something nostalgic about Kek Seng as I stepped into it on a recent overcast afternoon.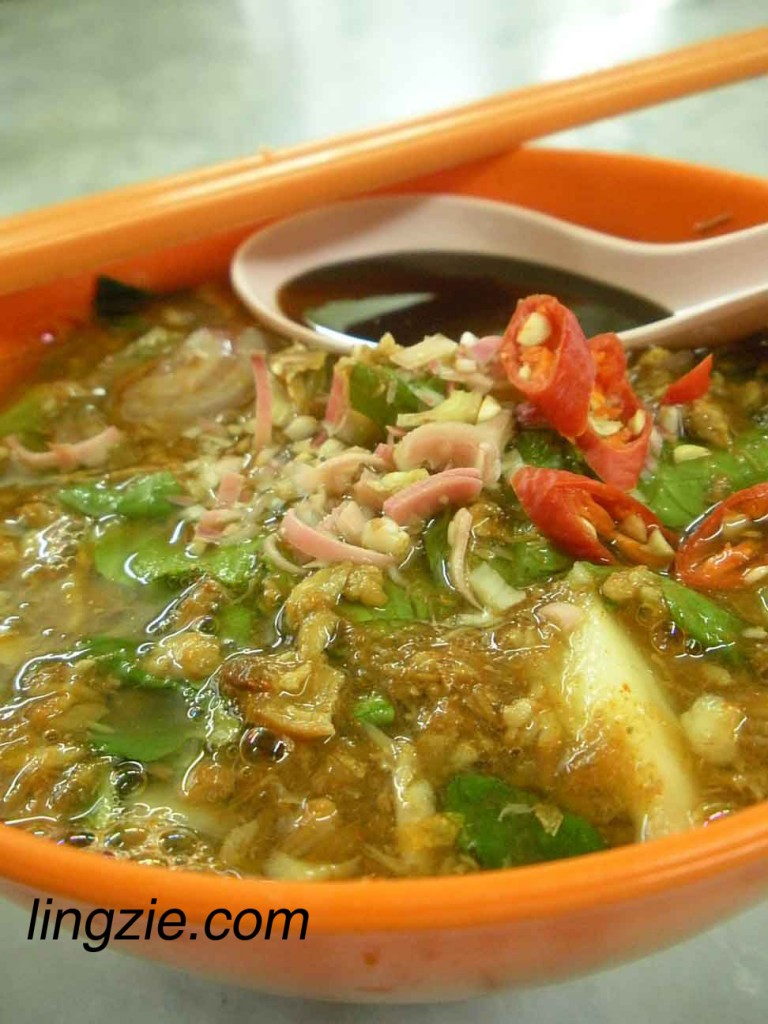 The Asam Laksa immediately caught my eye. Although this may not be one of the more famous stalls, the laksa definitely packs a punch! Chockfull of fish and served with lots of 'he ko'. Heaven!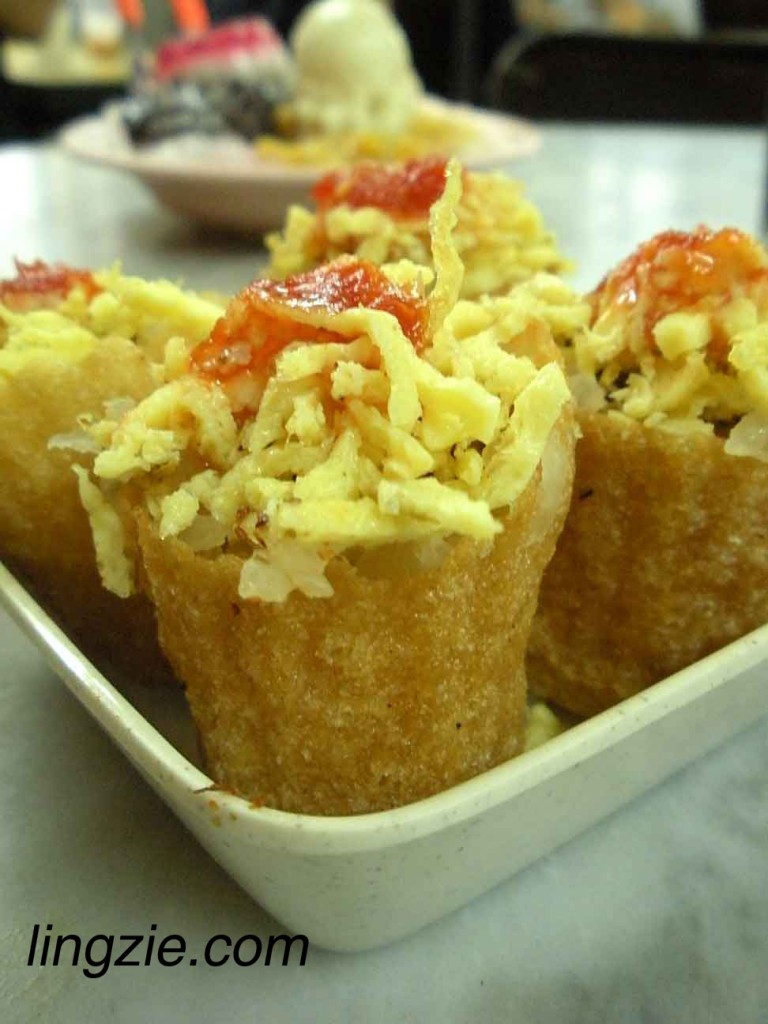 Everything at Kek Seng seemed to appeal to me that day. And so I went on an ordering spree. Pie Tee (Top Hats) was next. Crispy pastry cups filled with vegetables (turnips) and topped with shredded egg. A truly unique snack!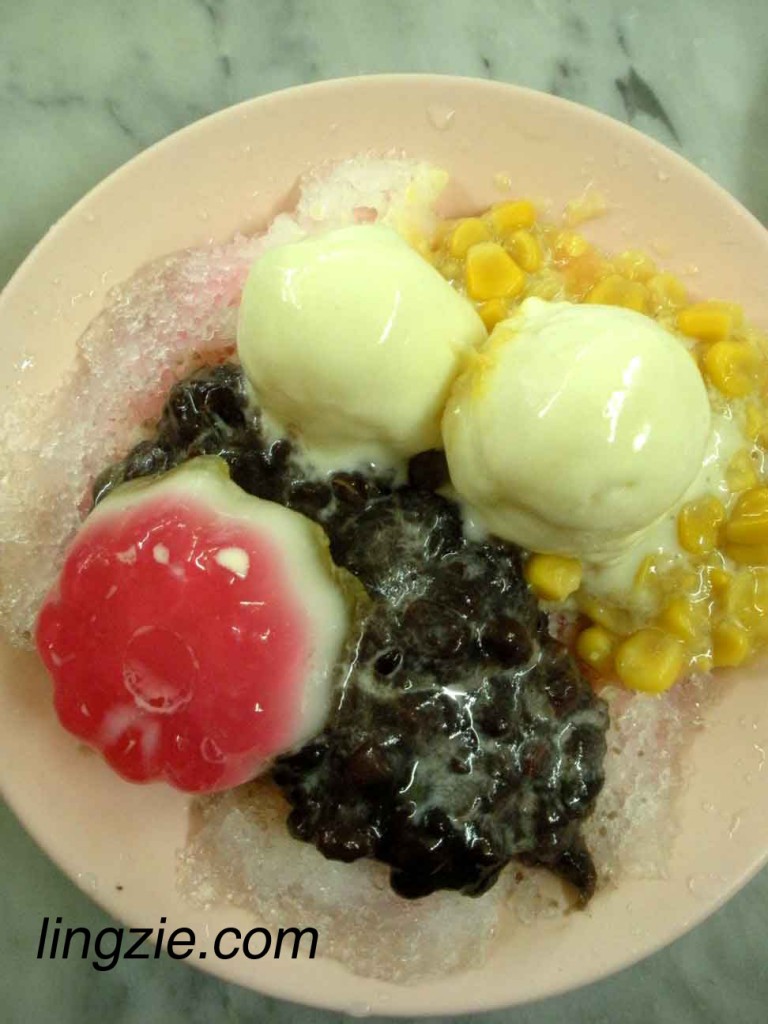 Oh oh and of course who can forget Kek Seng's star item – their home made durian ice cream!! Best eaten with the Ice Kacang topped with their signature jelly. Very refreshing on a hot day.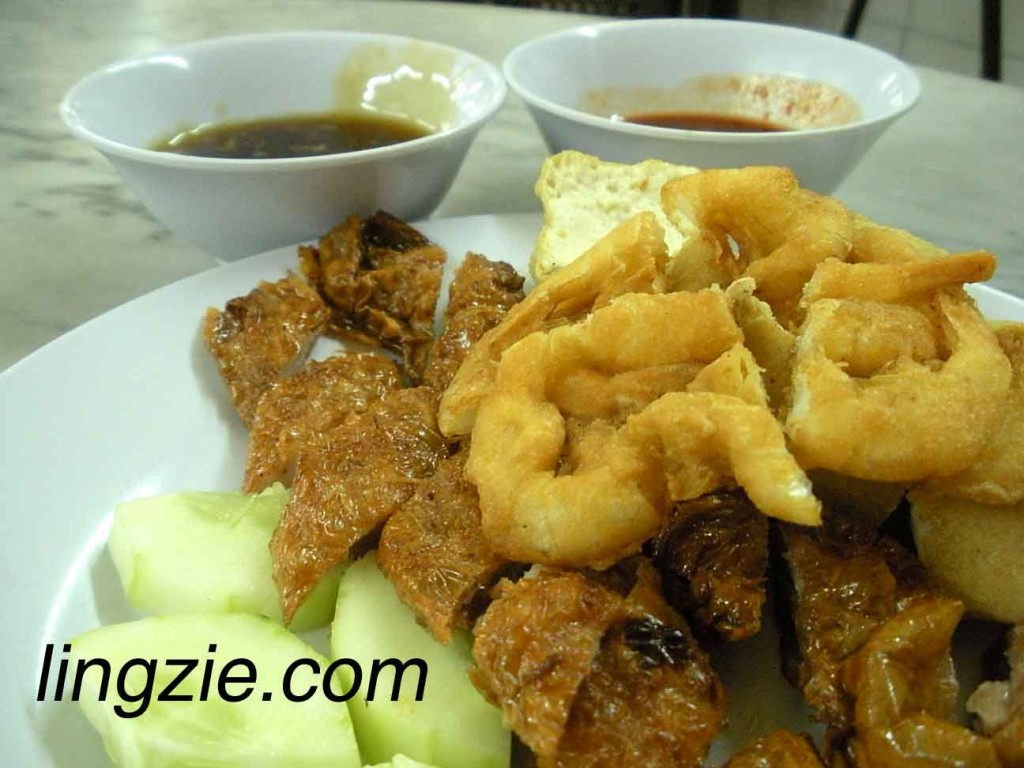 I was on a roll now, so we ordered 'lor bak' (fried pork rolls) ,  'he chee' (prawn fritters) and a piece of fried beancurd (I love beancurds!). Comes served with a chilli dip and a starchy 'lor' dip.  Yet another great snack!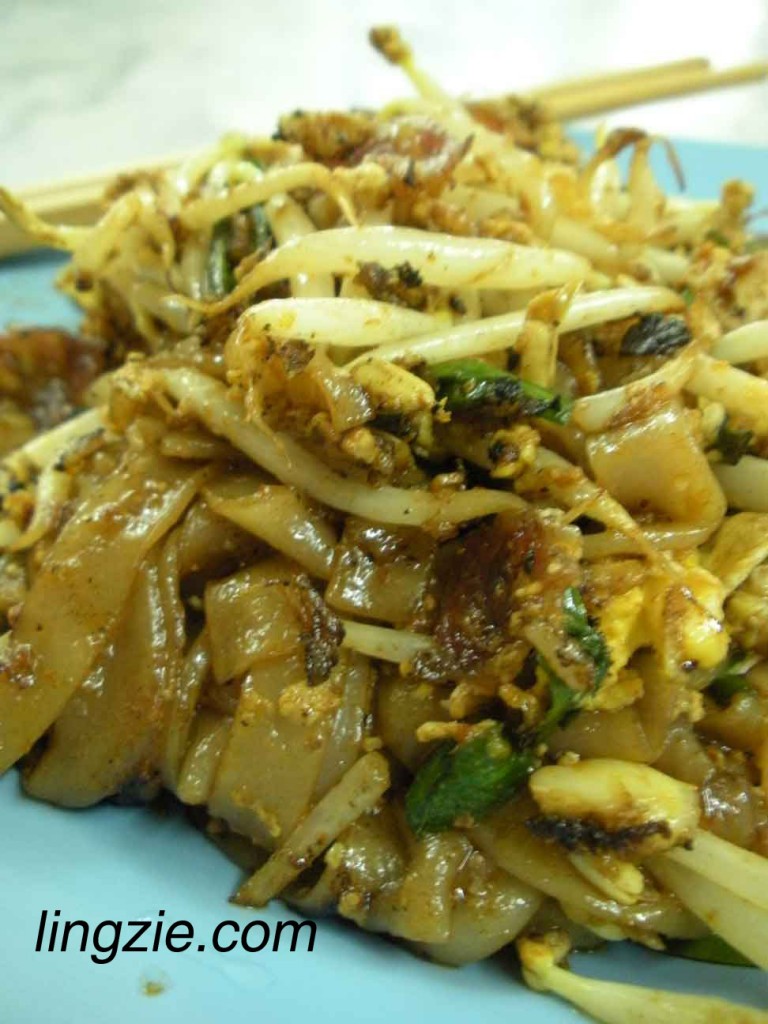 Just outside Kek Seng Kopitiam is the Char Koay Teow and Mee Jawa stalls. The Char Koay Teow here tastes good too! Lots of 'lap cheong' (Chinese sausages) to flavor the dish. I still prefer Ah Leng's, but Kek Seng's Char Koay Teow is a different style of preparing the dish which also sits very well with me.
By this time, I was too stuffed to try the Mee Jawa and the chicken rice, which if memory serves me well, should also be good!
I am glad to find that the food in Kek Seng kopitiam is still as good. And definitely affordable! Expect to pay about RM2.50-RM3 for the noodle dishes. Its no wonder that Kek Seng has managed to stand the test of time!
With more development and modern shiny new places coming up, something in me desperately holds onto memories and tastes of my younger years. In future, I would love to take my grandchildren to places filled with nostalgia just like how my grandfather took me to Kek Seng. And I would chuckle to myself when they complain about how hot and ugly the place is. Here's to many many more years of Kek Seng!