OXO Cafelab Restaurant is one of the latest additions to the eating scene in Bayan Lepas area. I found out about it when a friend had sent me their Opening Promotion Brochure. RM9.90 for set lunch! RM13.90 for set dinner! the brochure had said. I liked the Red, Black and White color scheme. I liked their quirky cute logo. And the brochure certainly looked interesting! So kudos to their advertising agency!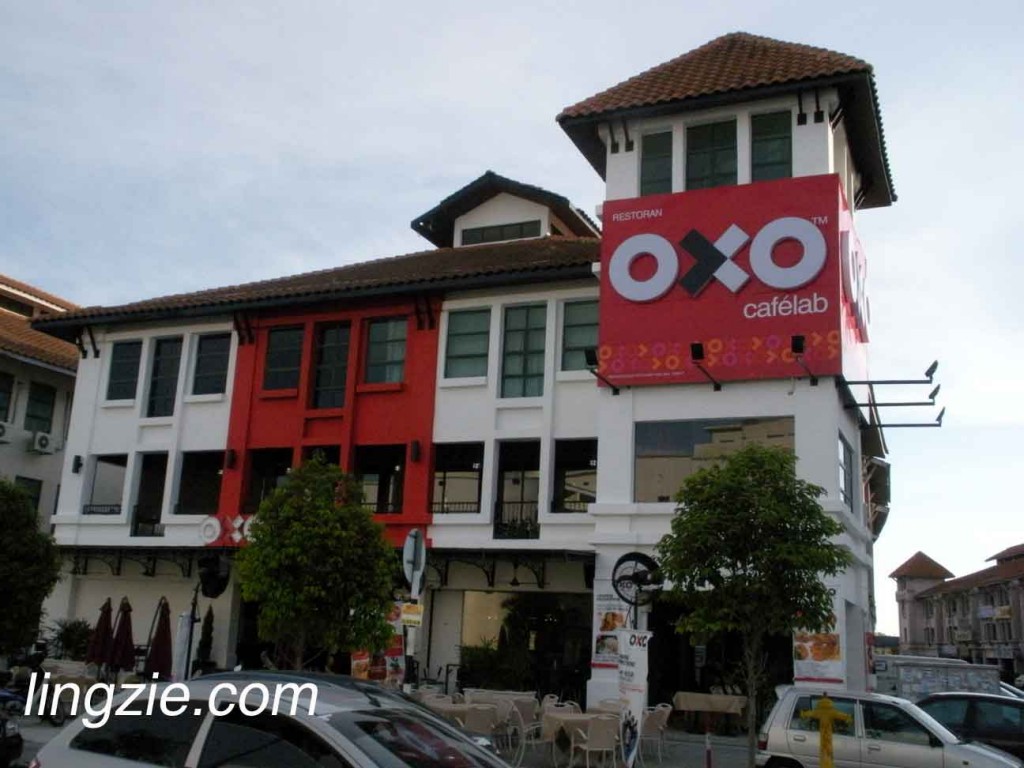 Incidentally, as I planned to visit the place for dinner, I had read Cariso's review of it. I was impressed that they offered a Healthy Steam Cusinese Set complete with herbal soup! So off we went!
I had high hopes for the place as we entered the venue. It was very well decorated. Very chic! And complete with pool table too!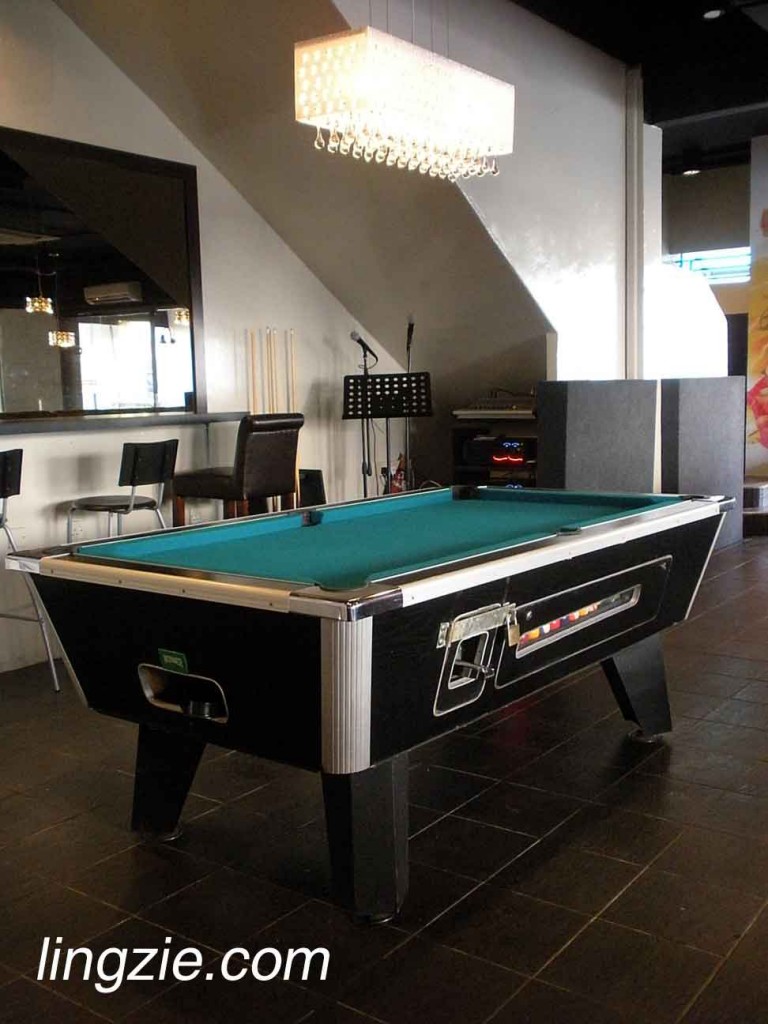 Glancing through the menu, OXO Cafelab serves a variety of cuisines – Asian, Western, Local. And they serve breakfast too from 8am-11am.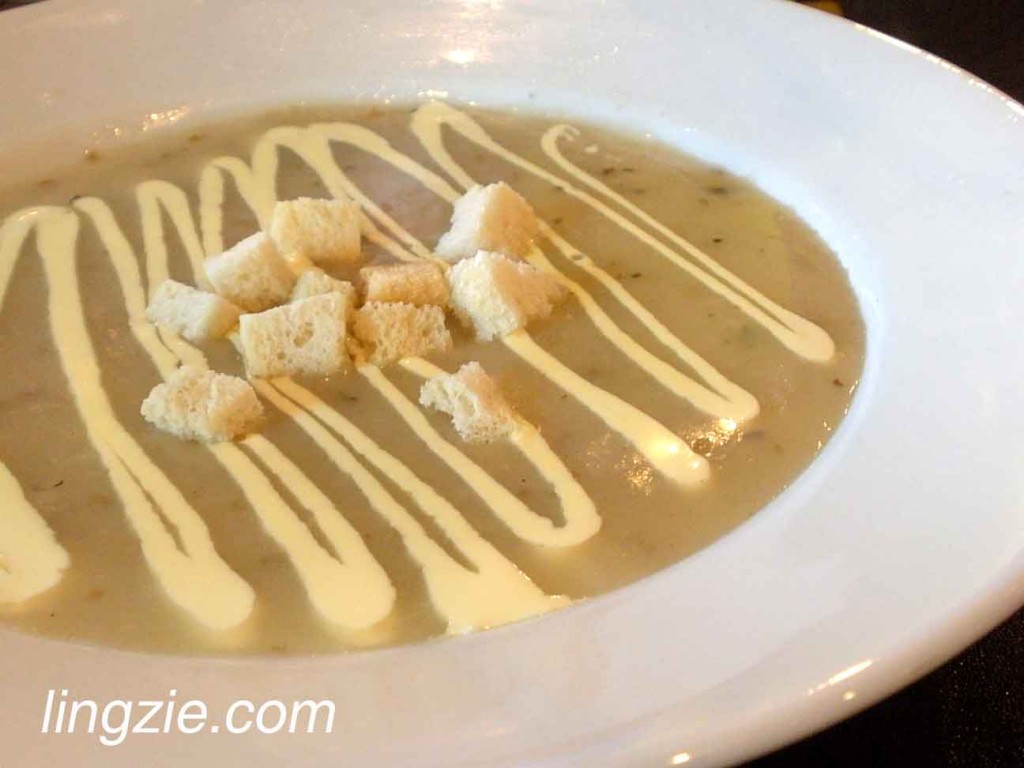 For their opening promotion, OXO Cafelab is offering 15% discount for their set meals. A set meal comes with a drink (cordial), soup OR salad, main dish and dessert. No discount for ala carte orders. I opted for the set meal and chose the Soup. Soup of the day was Mushroom Soup. I didn't really care for the soup as I found it too starchy and bland.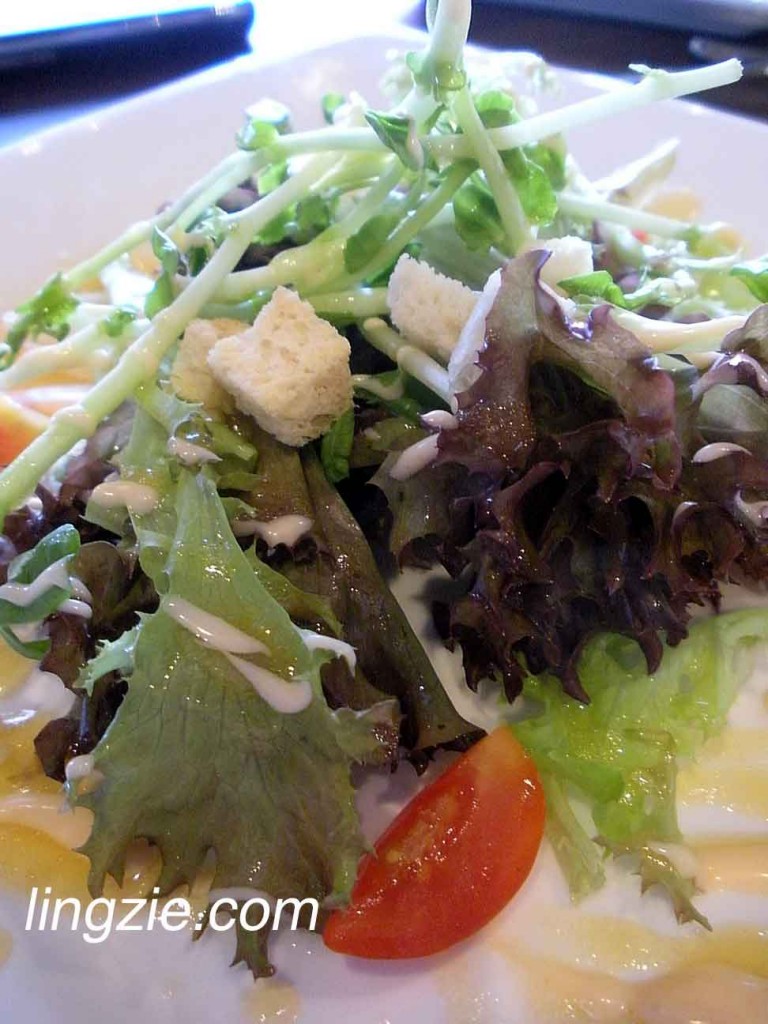 We had another set meal and opted for the salad, which thankfully fared better than the dismal soup.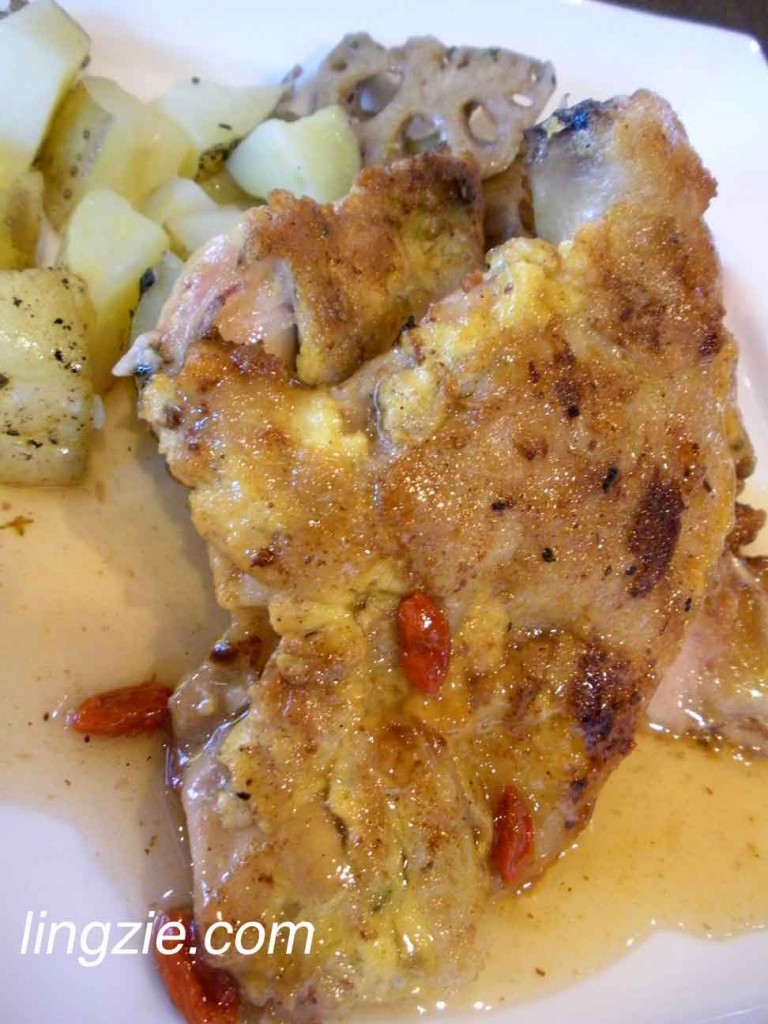 My main meal choice was the Juicy Chicken Piccata with Boxthorne Fruit and Plum Sauce. (This set is normally RM18.70, after discount – RM15.90) The chicken piccata here was basically chicken chop coated with egg and then pan fried. I found the boxthorne fruit and plum sauce interesting as it gave the dish an Asian twist to it. Overall, a very normal dish save for the interesting sauce.