Yes, I've been sucked into the chilly pan mee craze! Rather late I must add, but what to do… no branch of chilly pan mee's in Penang yet! (hint hint hint)
Ken has been regaling me with stories of this fiery hot bowl of noodles for quite some time and I finally got to see what the fuss is all about.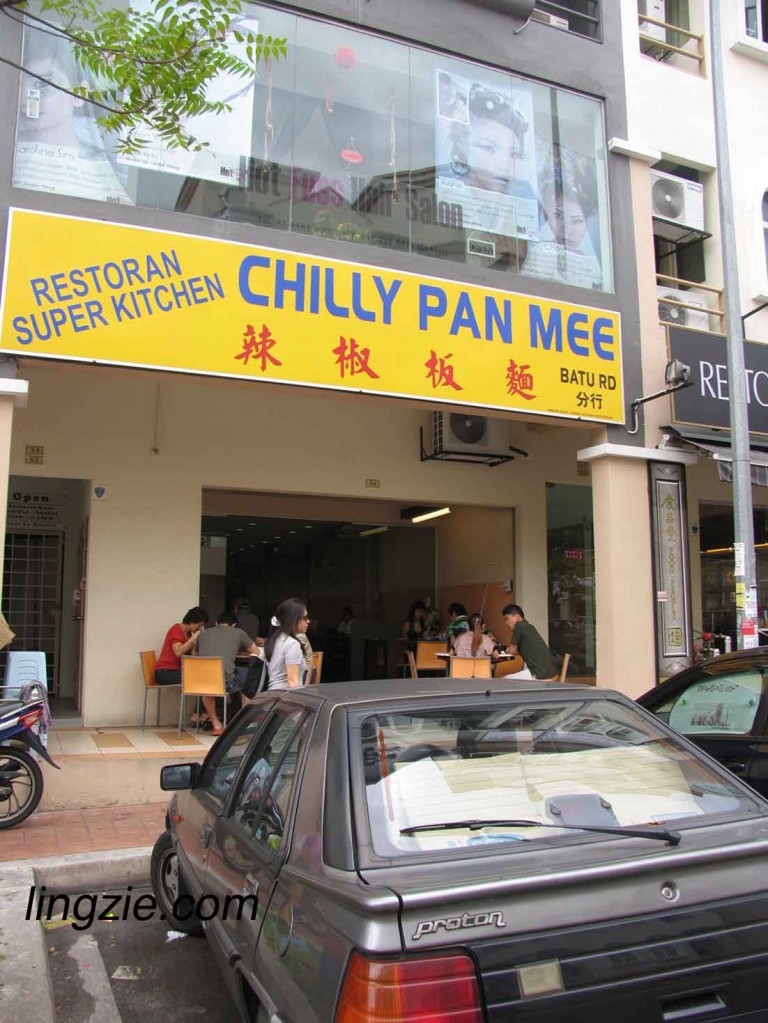 Now, anyone worth their chilly-pan-mee salt would know that there are 2 major players in this scene – Kin Kin (supposedly the original?) as well as Super Kitchen. Both places have their own die hard fans. I haven't had the chance yet to try Kin Kin so I won't be able to make a comparison of the two.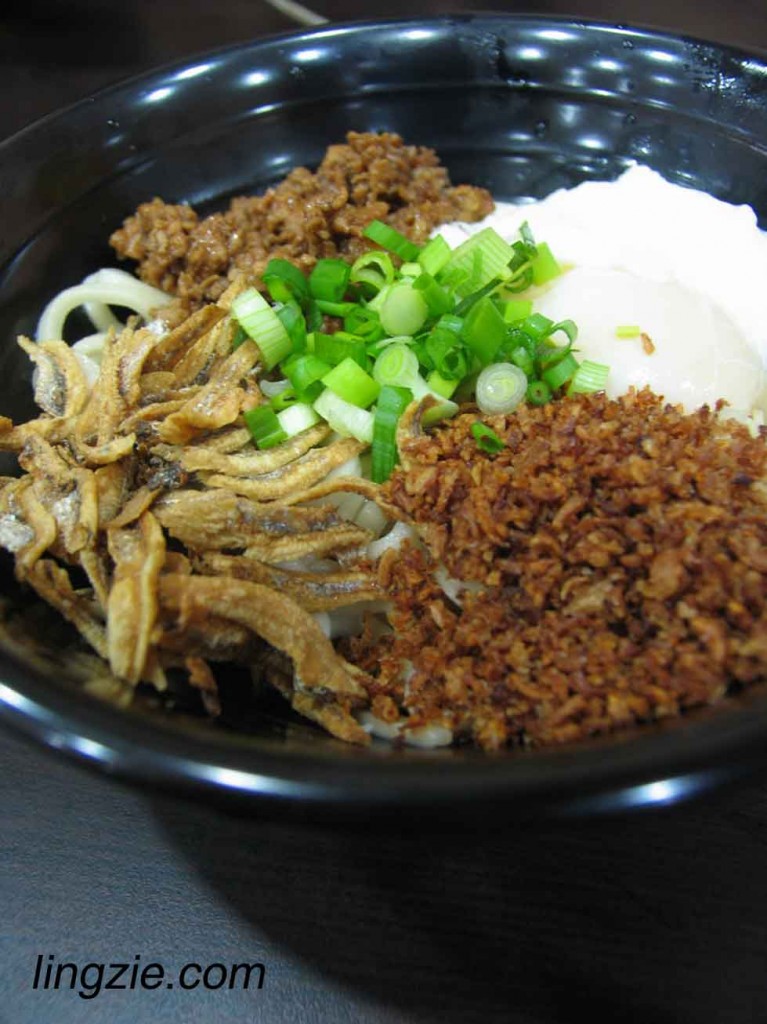 I'm a huge fan of pan mee, and I only eat it dry. Expectations were running high. This chilly pan mee would have to fight for a place in my heart (and stomach), since I've already given the favourite pan mee award to this place. 🙂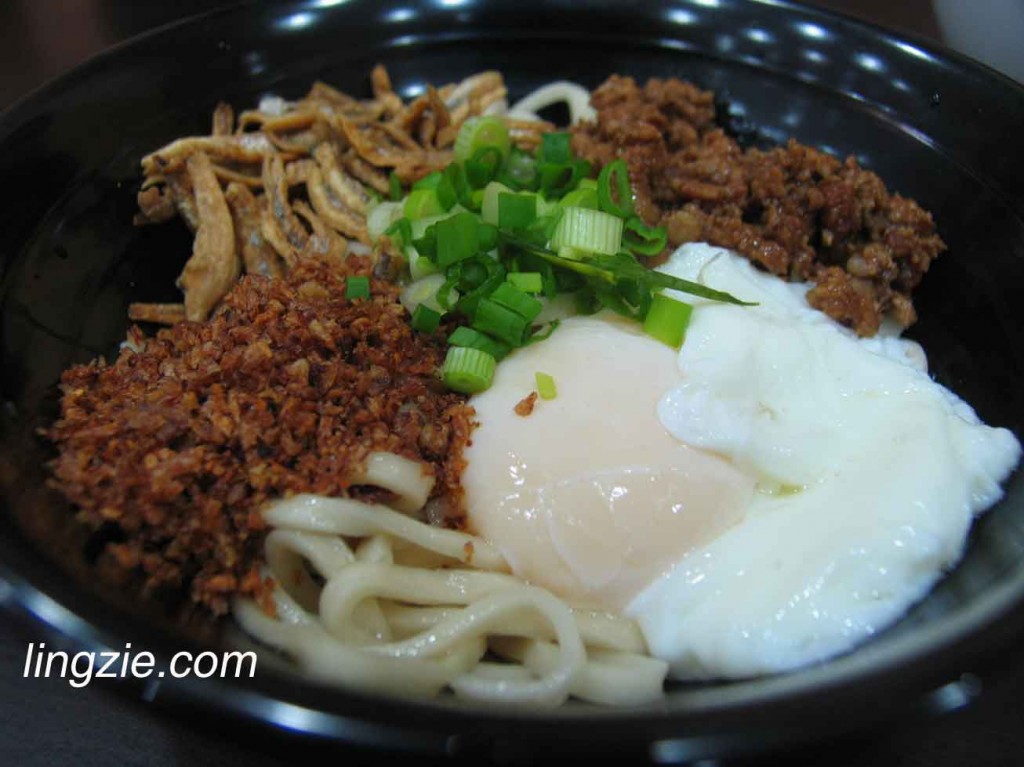 I immediately noted the half boiled egg on top of the noodles. I've never tried pan mee with half boiled egg before so this was quite a surprise. The mince meat looked yummy. I couldn't wait to dig in!
But wait!! Need to add the chilly first…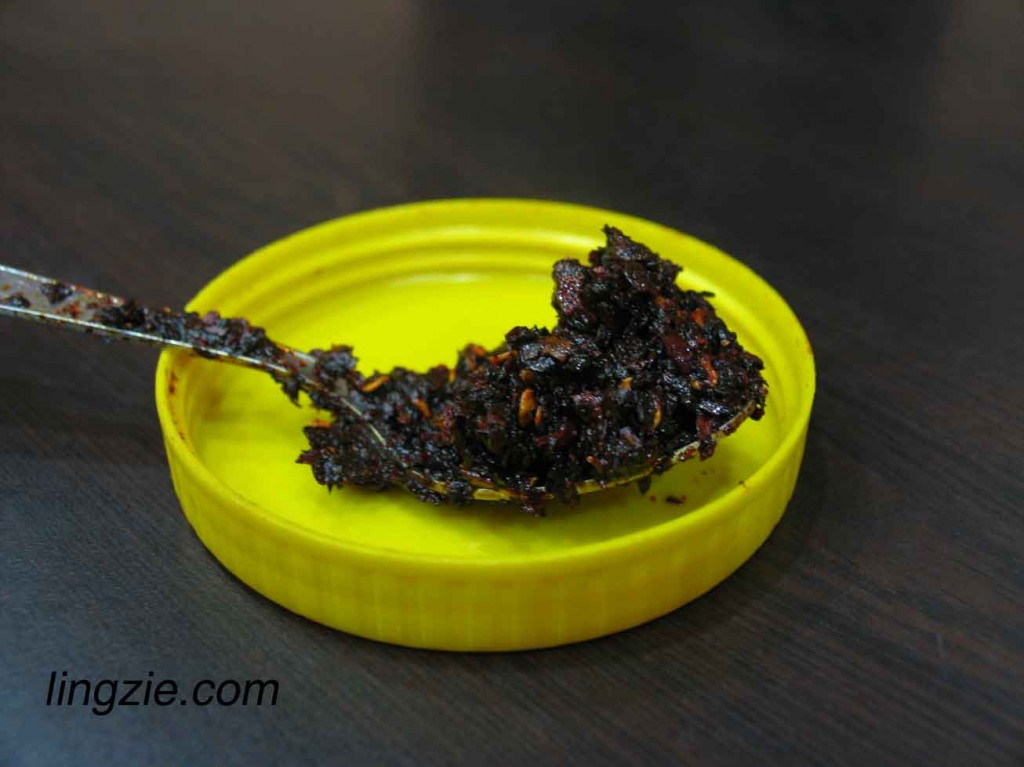 Since I have heard many many stories about how spicy this chilly made up of dried chilli can be, I decided to go easy and added one and a half teaspoons of it into the noodles. Mix it all up…. and wah lah!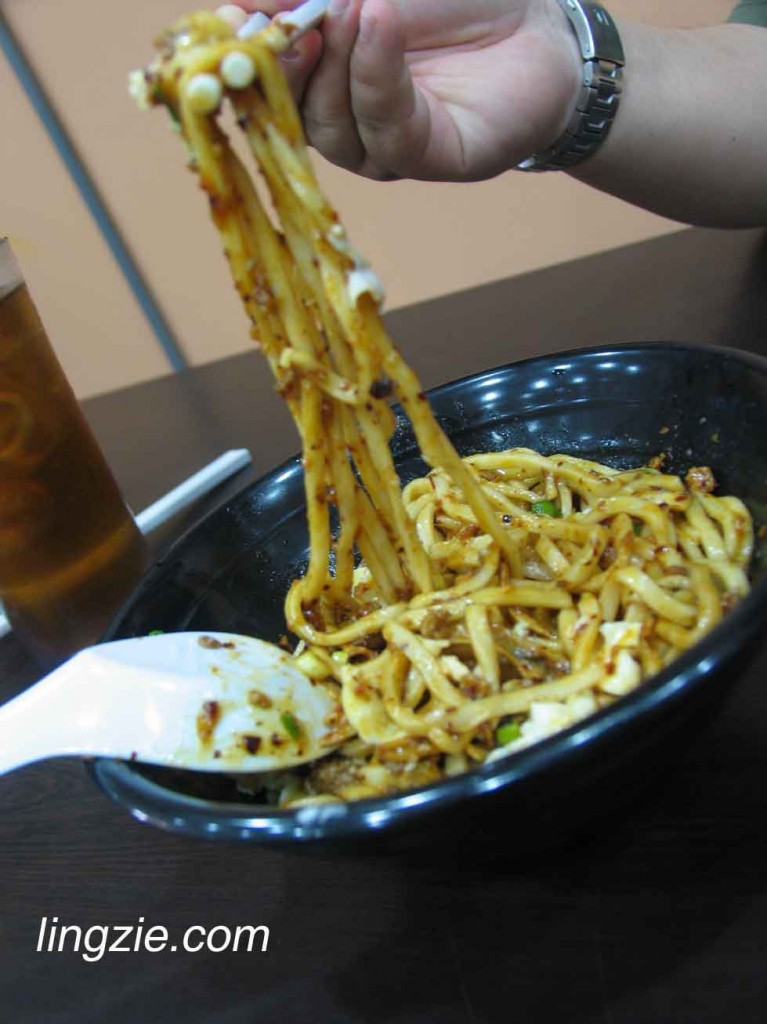 My verdict? Absolutely delicious! I loved the minced meat and the crispy ikan bilis. The half boiled egg added a lovely silky texture to the noodles. I found the noodles a bit starchier than the ones I'm used to. But nevertheless, I would definitely come back again!
Has Super Kitchen Chilly Pan Mee replaced the Taman Sri Sentosa Pan Mee as my favourite? Well…… not quite. 😛 Both are different in taste I would say.  And Super Kitchen's Chilly Pan Mee (RM5.50 a bowl) definitely comes in at a close second!
Other items available include wanton soup, various types of pan mee including curry pan mee and various snacks.
Super Kitchen Chilly Pan Mee (Batu Road) is located at Jalan PJU5/4, Dataran Sunway, Kota Damansara, 47800 Petaling Jaya, Selangor.                       T: 03-6141 7398 , 03-2697 0998
For location map, hop over to Ken's page (linked above)