I've had this fantastic looking Apple Crumbled Cheesecake recipe tucked away for some time just waiting for an occasion to make it. And opportunity certainly presented itself when a friend invite me and a few others over for home made mee udang (which was superb by the way!! getting the recipe from her soon!)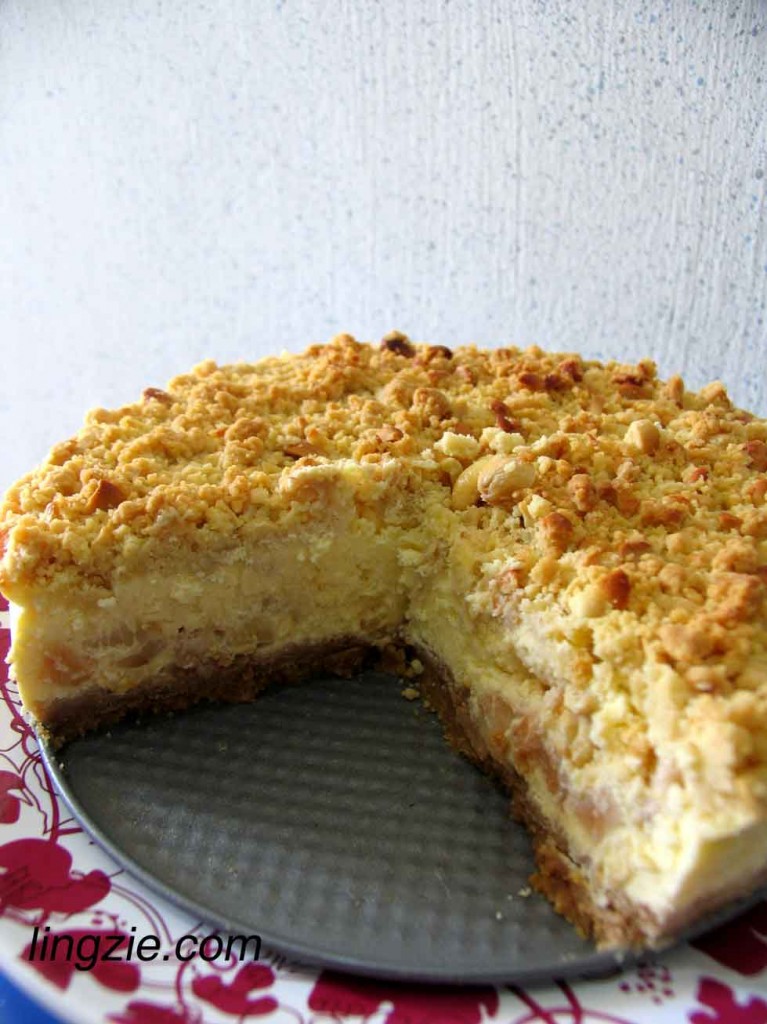 I love apple crumble. And I love cheesecake. So I figured that this would definitely be a winning recipe!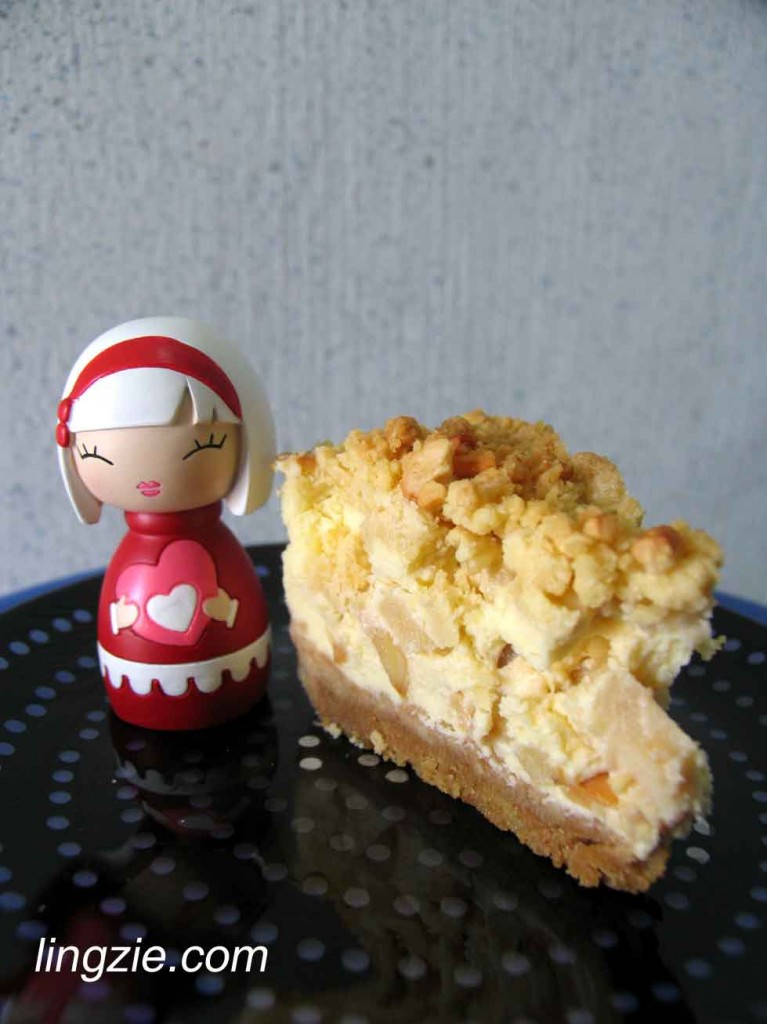 And winning indeed it was! I loved the result. And everyone else who tried it heaped praises on it as well. 🙂
Get the recipe and somewhat step-by-step photos (tried my best to take photos of the process, greasy hands and all!) after the jump!
Apple Crumbled Cheesecake Recipe (adapted from here)
The original recipe doesn't call for the usual biscuit base and instead uses a dessicated coconut and flour mixture. I wasn't too keen on the dessicated coconut so I went with the biscuit base.
Base:
250g digestive biscuits (blended)
120g melted butter
Apple Filling :
3 apples – peeled, cored and diced
50g castor sugar
2 tbsp lemon juice
1 tsp flour
Cheesecake Filling:
500g cream cheese
80g castor sugar
1 tbsp lemon juice
30g corn flour
200ml whipping cream
3 eggs
Crumble Topping:
120g plain flour
35g castor sugar
80g butter (diced)
100g cashew nuts