When Matt asked me recently what I felt like for lunch, I immediately said "chee cheong fun! with Yong tau foo!" I haven't had good yong tau foo in ages and I was also craving for some chee cheong fun KL style – sweet beanpaste sauce ('tim cheong') and all!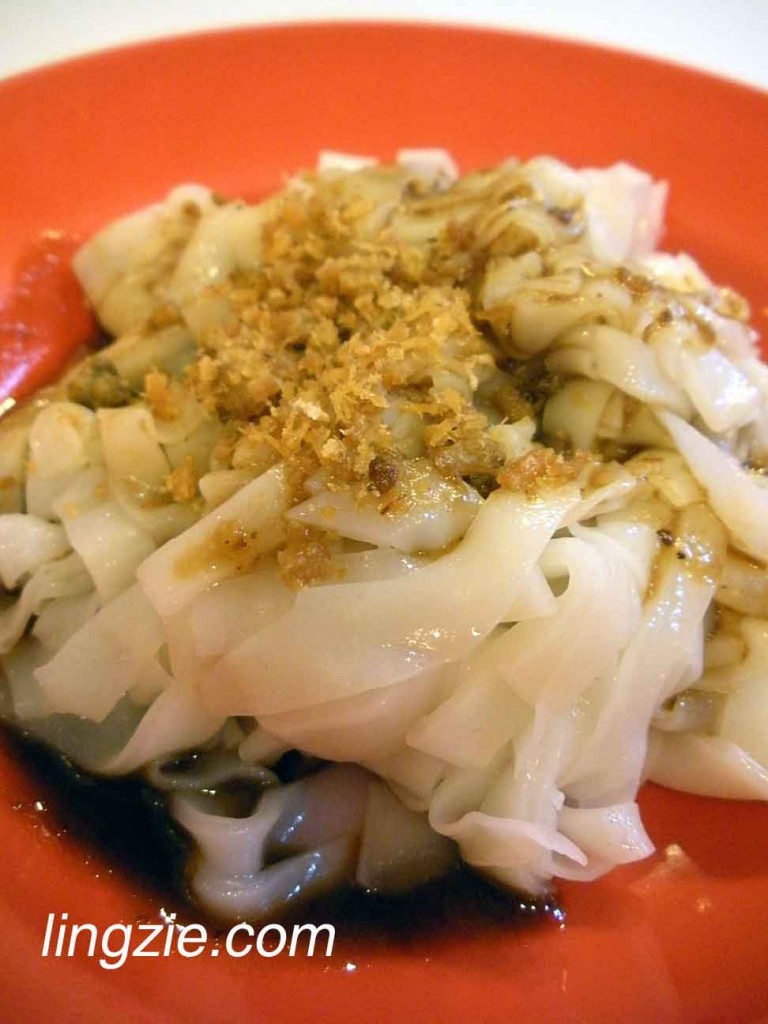 And so Matt took over the wheel and proceeded to drive us to Pudu. Imagine my surprise when he turned into small lanes filled with row after row of printing and paper shops! I shot him a worried, slightly bewildered look but he just laughed and told me not to worry. I would be pleasantly surprised, he said.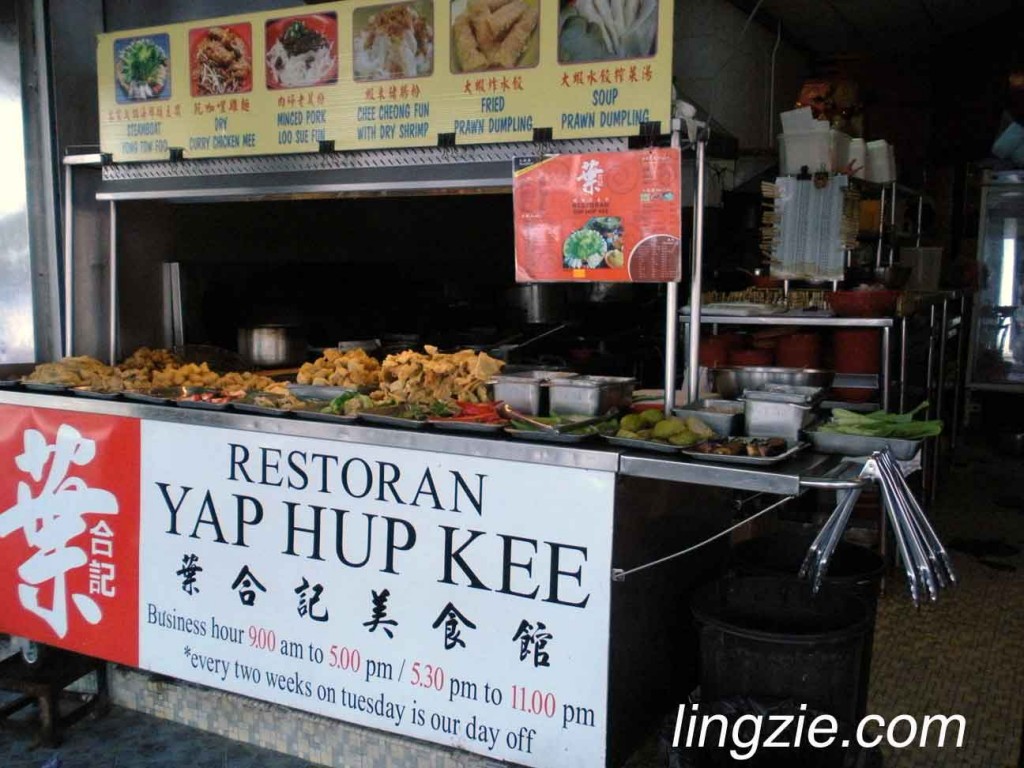 And so, right smack in the middle of printing shops along Jalan Brunei Barat is Yap Hup Kee Restaurant! Apparently this place has been around for a long while and they now have an air conditioned eating area.
Immediately upon entering the shop are plate after plate of stuffed yong tau foo items ready for picking. I was estatic!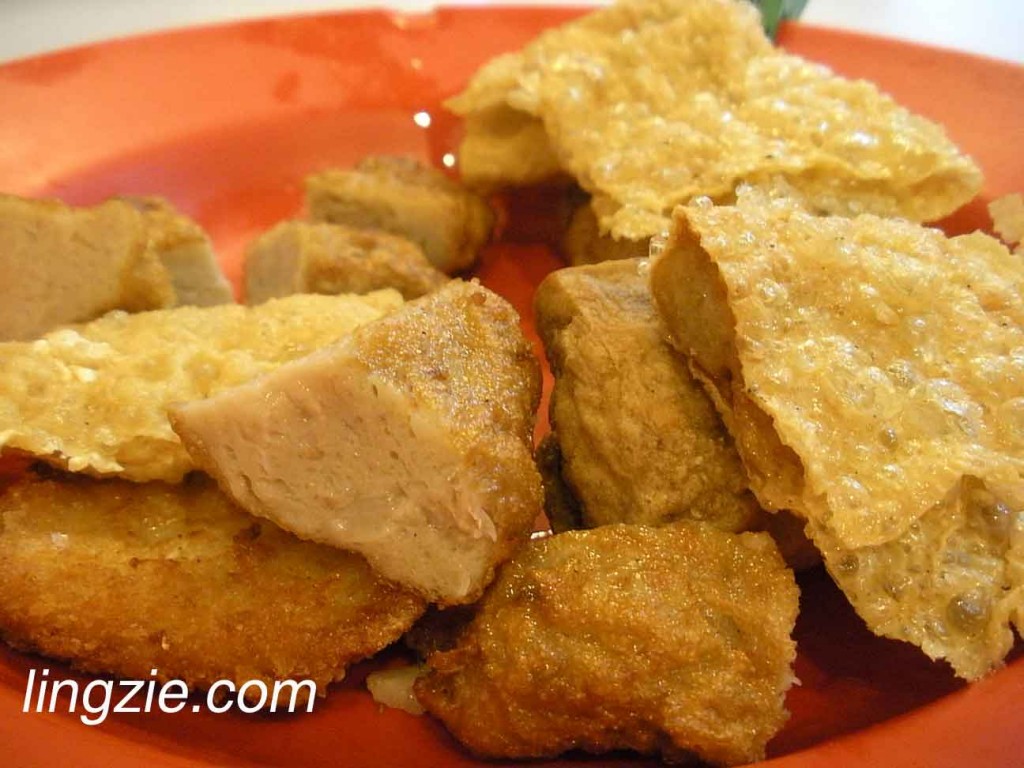 I wasn't too sure what I was picking, but I just kept piling stuff on my plate! lol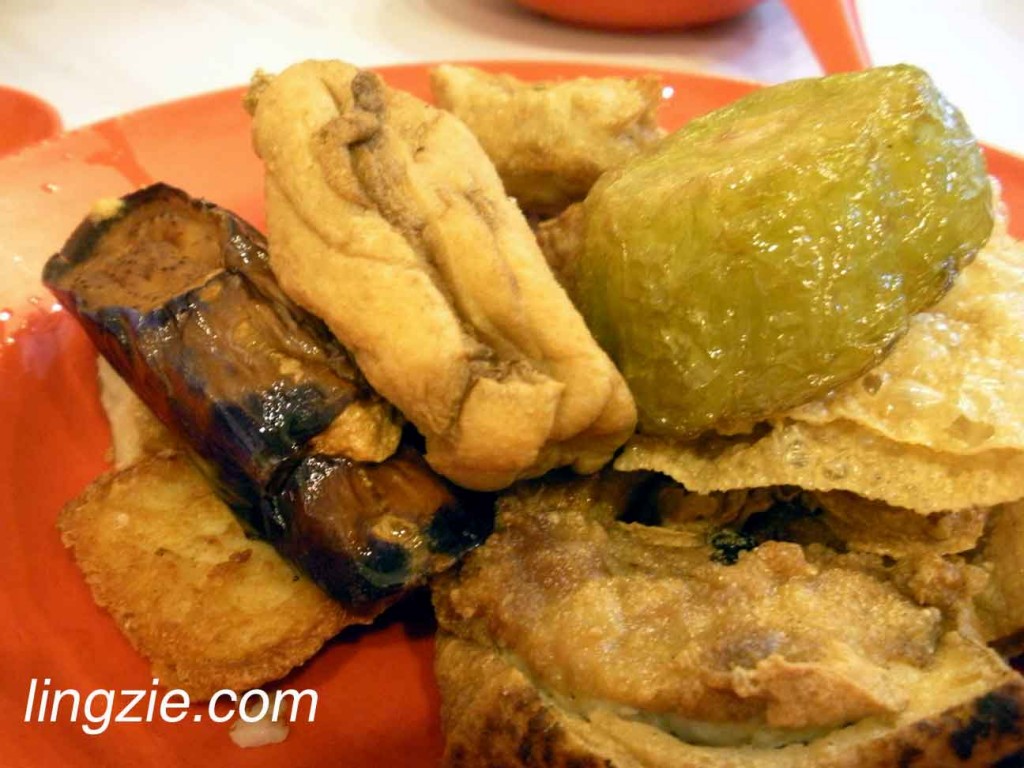 There were stuffed eggplants! Stuffed bitter gourd (which I don't eat. That's Matt's picking 😛 ) Beancurds stuffed with meat! Fish balls! Beancurd skin! and lots more fried stuff. I loved the fact that the fried items come served crispy and piping hot!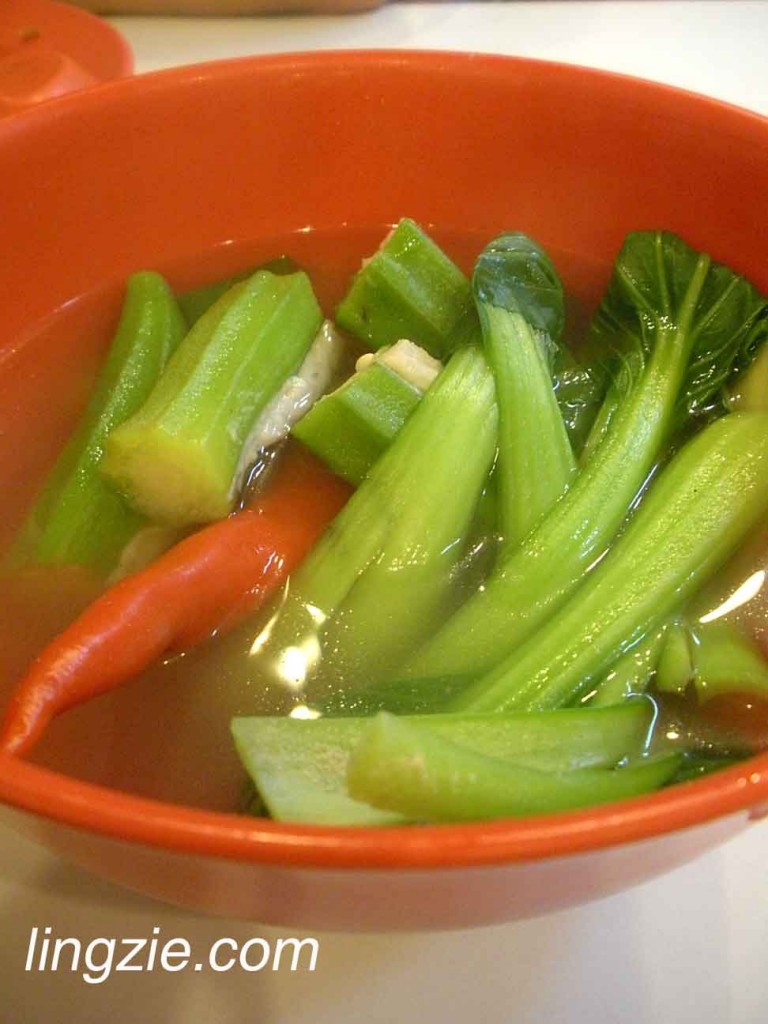 And to balance off all that sinful fried stuff, Matt piled on the greens – leafy vegetables, stuffed chilly, ladies fingers and more. Best eaten dipped in their chilli sauce and sweet sauce.
We both had the chee cheong fun with sweet beanpaste and topped with their signature dried prawns. The chee cheong fun was lovely! Smooth and tasty and wonderfully fragrant due to the dried prawns! The chee cheong fun comes with curry too if sweet beanpaste is not your thing. Our meal for two (including drinks) came up to about RM16.
Upon browsing their menu, I found out that their also famous for claypot lou shu fun and claypot prawn dumpling soup. Ah! Next time perhaps! 🙂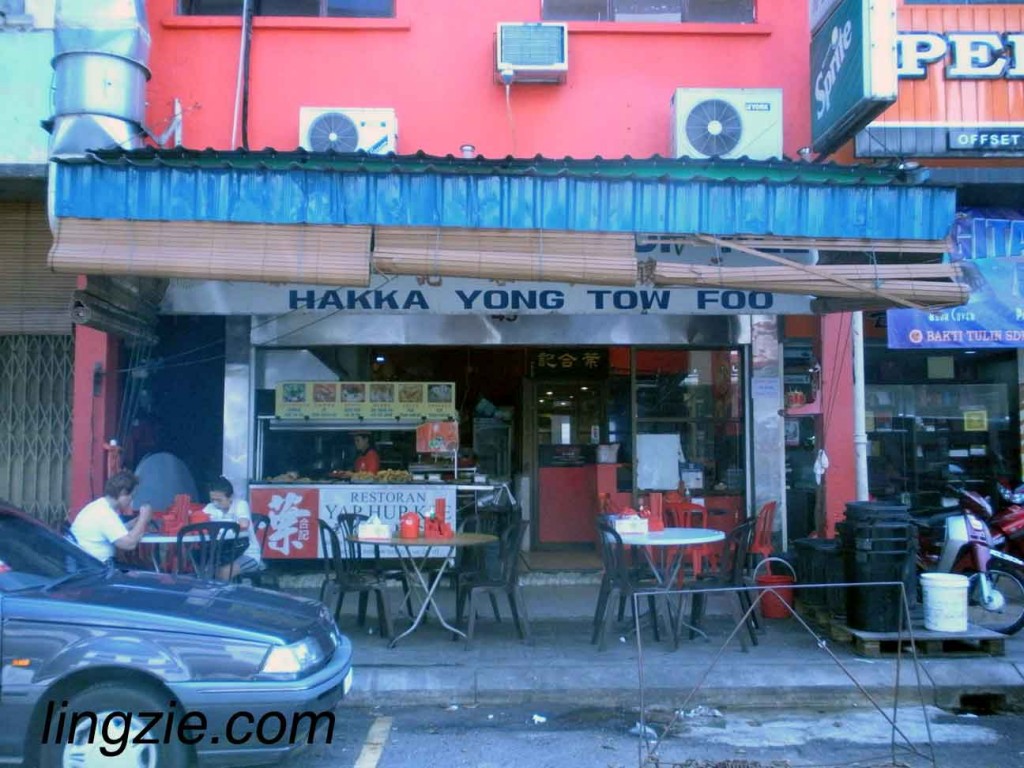 Yap Hup Kee Restaurant is located at 45 Jalan Brunei Barat (Off Jalan Pudu), 55100 Kuala Lumpur. T: 03-2148 9220. Business hours: 9am-5pm, 5.30pm-11pm. Off on every alternate Tuesday.
Other reviews: Babe in the City