We very nearly missed our first buffet breakfast at the Metropole Hotel. Because we mistakenly thought that we had to pay MOP40 for the breakfast.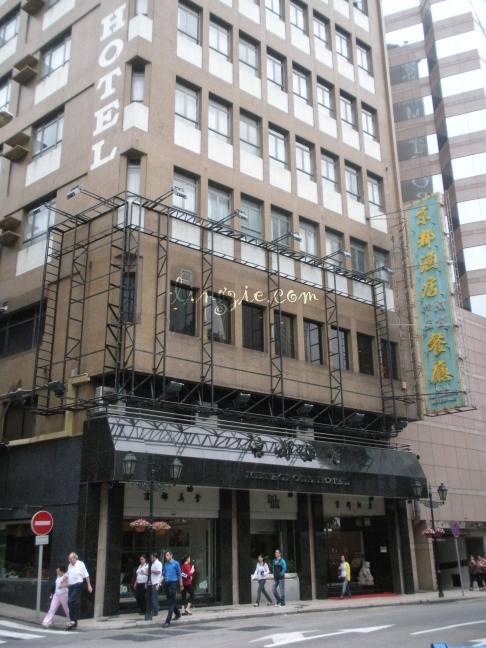 So the plan was to find a quick bite to eat near the hotel before starting on our tour of the city. Alas, when we reached the lobby, rain greeted us. So my friend went to verify with the receptionist and found out that breakfast was indeed complimentary! Silly us!
The buffet spread was a simple one. I didn't have high hopes, having had my fair share of dismal breakfasts at hotels.

/>

But as I bit into the fried turnip cakes, 'sui kow' and simple fried noodles, I was quite amazed at how tasty it was! Perhaps I was just hungry? I though to myself. Then I bit into the pan fried dumplings ('guo tie' or gyozas if you will), and instantly I was sold! They were smaller than usual. But they certainly packed a punch! My friends unanimously agreed.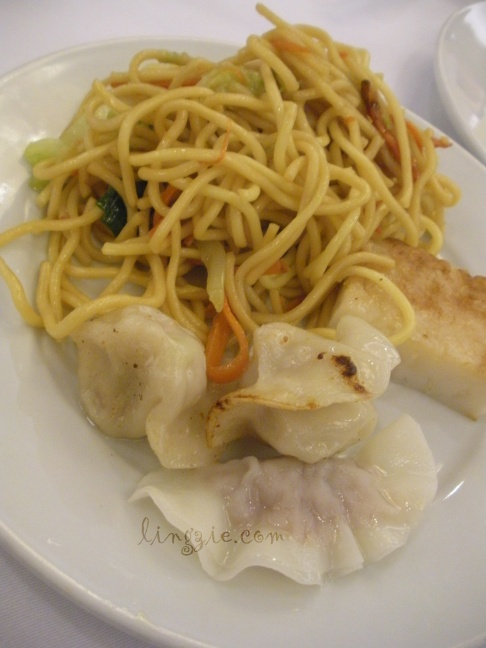 We kept making a beeline for the buffet table, topping up on fried dumplings. And between the 3 of us, I think we must have whalloped 20 dumplings!
We also loved the porridge that was served. Surprisingly it was already lightly flavored and had nice soft peanuts in them. We topped up the silky smooth porridge with lots of 'yau char kuai', pickled vegetables and even seaweed! I was eating so much porridge I didn't even have stomach space for toast and cereal!
The only thing I wasn't a fan of was the hot soyabean. It was too diluted for my liking.
The buffet spread also included butter cakes (which were surprisingly good) and little savoury and sweet pastries which I suspect were made in house. There was the standard coffee, tea and fruit juices.
Although it was simple fare, we thoroughly enjoyed the breakfast. I'm sure the waitresses were really glad we left, less we depleted their entire dumpling supply! Needless to say, we eagerly looked forward to the buffet breakfast the next morning! 🙂
Metropole Hotel Macau is located at 493-501 Avenida Praia Grande, Macau. T: (852) 2736 0922