Other than dining at Macau's restaurants and cafes, we also got the chance to sample some of Macau's street foods! Photos galore so let's get to it! 🙂
1. "Lo Mai Fan", Porridge and Pork Dumplings ("siew mai") from random street vendor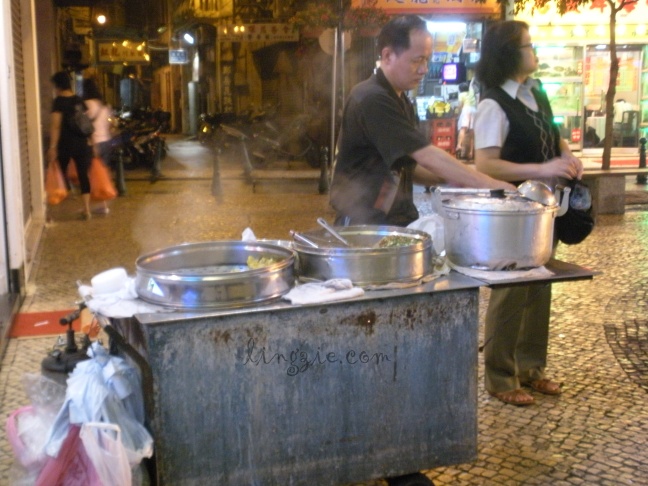 We were walking from the hotel past Senoda Square when we stumbled upon this stall along Rua Dos Mercadores. All the steam made us curious. And we found this…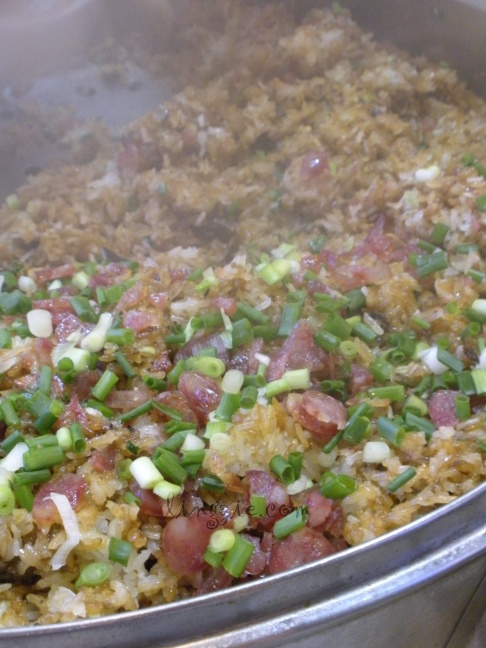 Piping hot "lo mai fan" (glutinous rice) with lots and lots of chinese sausages!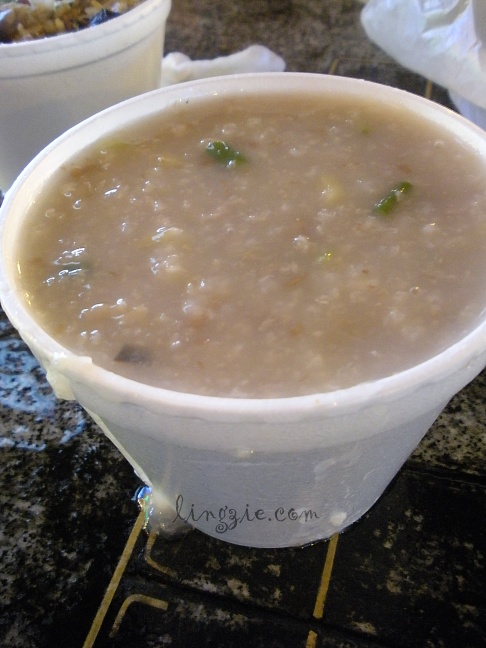 Another pot held delicious peanut porridge. We bought a bowl of "lo mai fan", peanut porridge and 4 pcs of "siew mai" for only MOP 20 (approx. RM10)! Dirt cheap and very yummy! We dug in whole heartedly into the delicious "lo mai fan"
2. Curry Fish Balls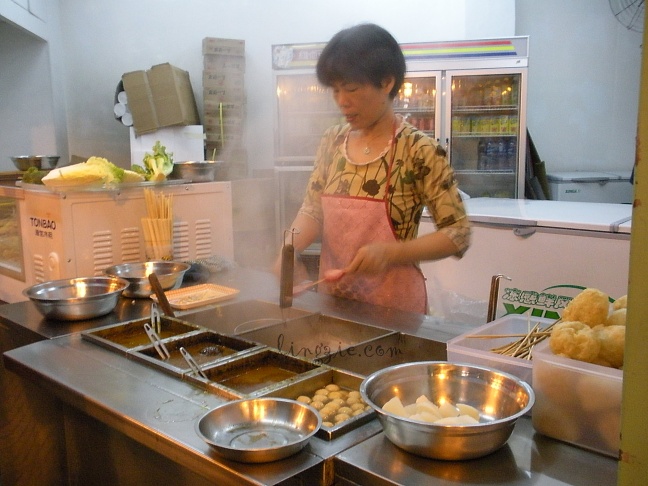 Ah the ever popular street food of Hong Kong! Also widely available in Macau. This stall was just a few doors away from Solmar and opposite Metropole hotel.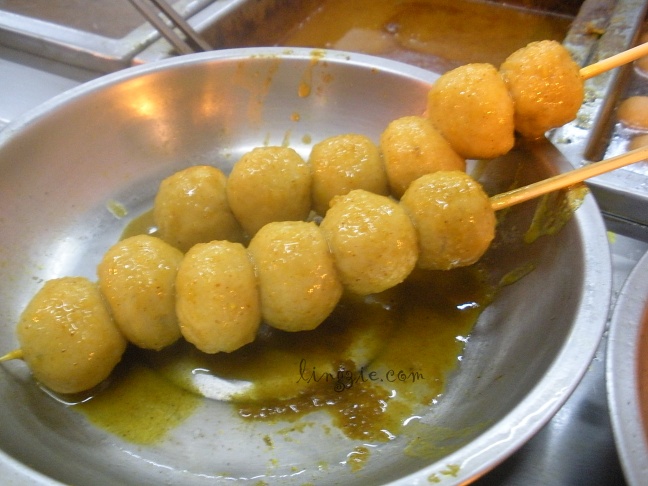 MOP8 for two sticks of fish balls. The curry was a mild one, slightly sweet too. I didn't really fancy it, but I suppose it was one of those things that you just had to try. I did love the feeling of munching away on something hot along the street, on a cold windy night!
Want to visit Macau? Check out Macau Hotels for a great selection of places to stay at great discounts!