One of my favourite snacks would definitely be 'bak zhang' or glutinuous rice dumplings stuffed with pork wrapped with lotus leaves. Traditionally eaten during the Chinese festival "Duan Wu Jie", this delicious savoury dumpling is also being sold throughout the year. My usual haunt for this snack would be at this stall off Burmah Road, at the corner of Tavoy Road.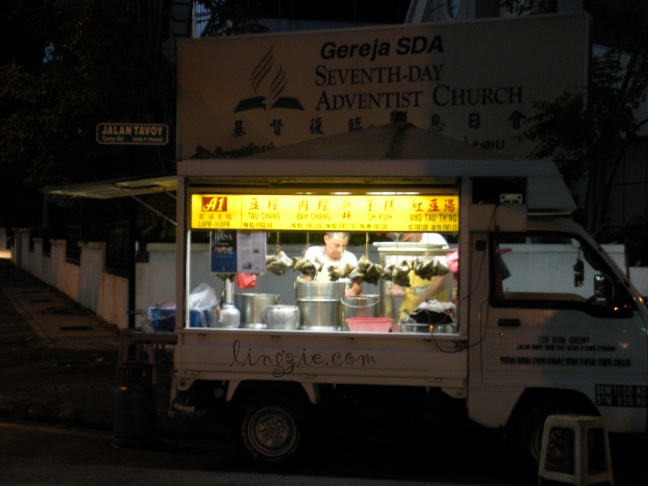 The 'bak zhang' here is sold in two sizes – normal ones are RM3, while the super sized ones are RM5.50. "Tau Zhang" also sold here but the I prefer 'bak zhang'! 🙂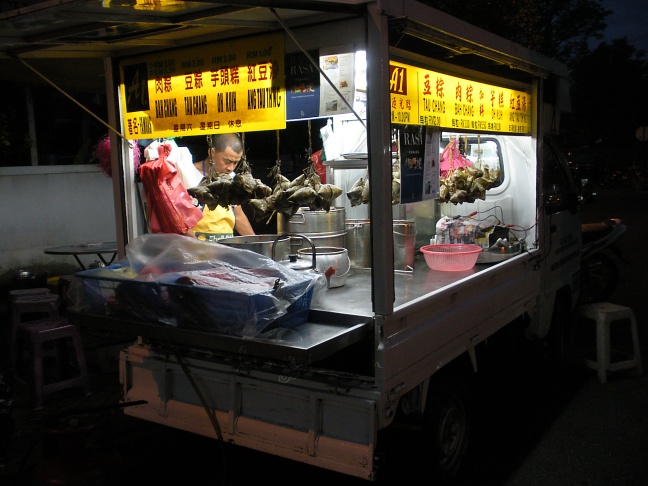 Usually we would get the super sized ones to share. 🙂 Its chockful of pork (fatty belly pork), chestnuts, mushrooms and the very essential salted egg yolk! Its almost too irrestible to stop at just one 'bak zhang', but for the sake of avoiding indigestion, one should not over-indulge!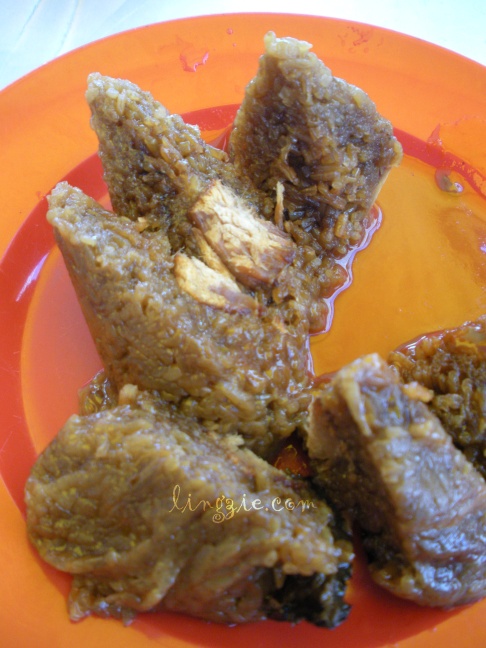 Ah the splendidly flavored moist glutinuous rice! Best eaten with a splash of chilli sauce!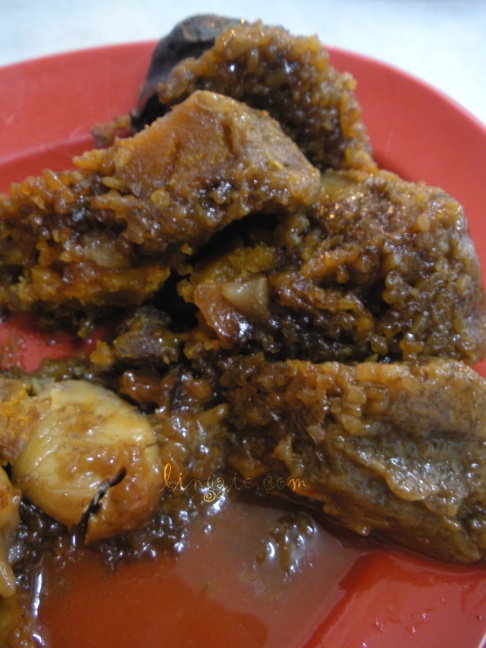 Other than 'bak zhang', there's yam cake ('or kuih') and Red Bean Soup available too.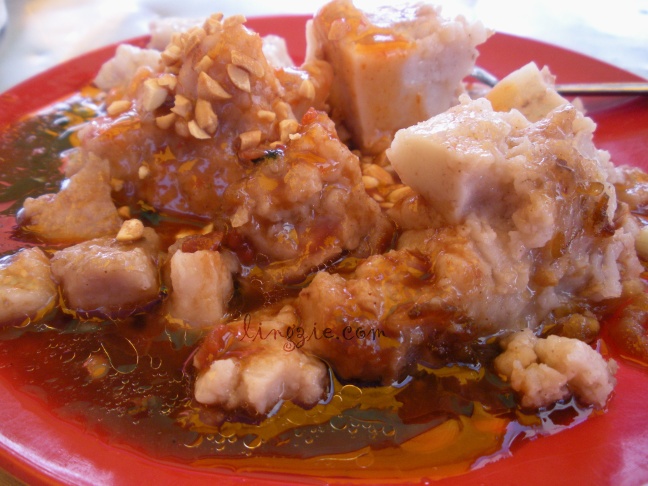 Served with sweet sauce, chilli sauce and usually topped with fried shallots. The 'or kuih' here is pretty good but I do prefer the ones being sold in New World Park.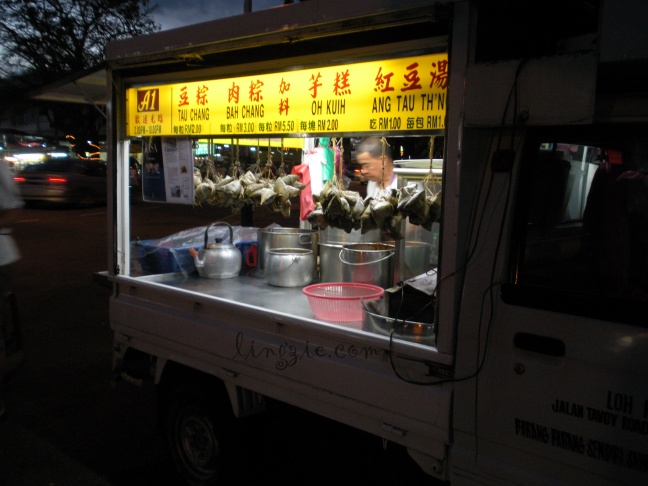 So, do you agree with me that this is one of the best "bak zhang" in Penang? Do share with me your favourite "bak zhang" and "or kuih" stalls!
This Bak Zhang stall off Burmah Road, at the corner of Tavoy Road (opposite Union Primary School) operates from 2pm-10pm. Mon-Sat.