Every now and then, my family and I  stumble upon a restaurant that we all adore. Now this is no easy task, as we are a family with varying taste buds and eating patterns (she's not keen on vegetables, he's not keen on spicy food, she's vegetarian, he doesn't eat fish etc etc). So to find a place we all like to eat at is hard enough. What's even harder is for our friends to like the place as well! But, we recently found one such place…. none other than Blue Reef Fish & Chips! (located at Casa Permai 2, a few doors away from Annabelle's Place)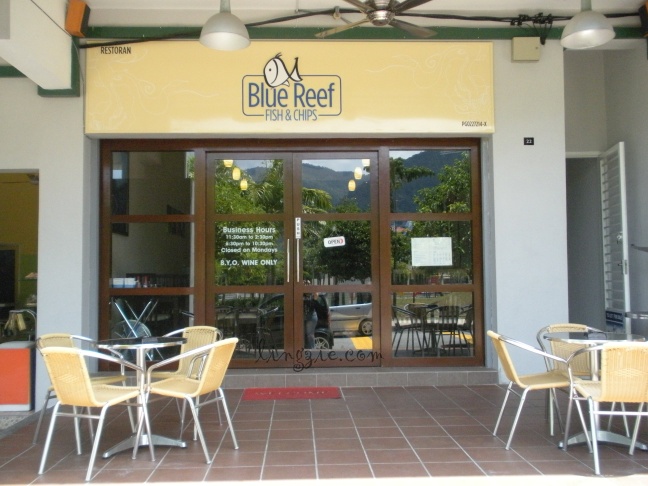 I've been wanting to blog about this place since I first patronized the place back in Feb this year. But somehow never got around to it, because everytime I make a re-visit, there are new items on the menu and we keep trying different things! Therefore this long long post, is actually accumulated from about 7-8 visits!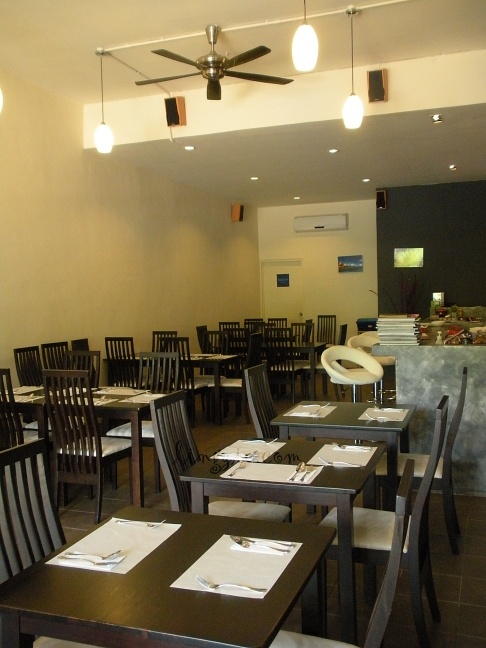 Blue Reef Fish & Chips is simple but charming and quietly confident, with a strong sense of who they are. They're not glitter and glamour. Instead, they serve up hearty meals that don't burn a huge hole in your pocket. Eager to know more? Well read on then! 🙂

First, let's take a look at their appetizers…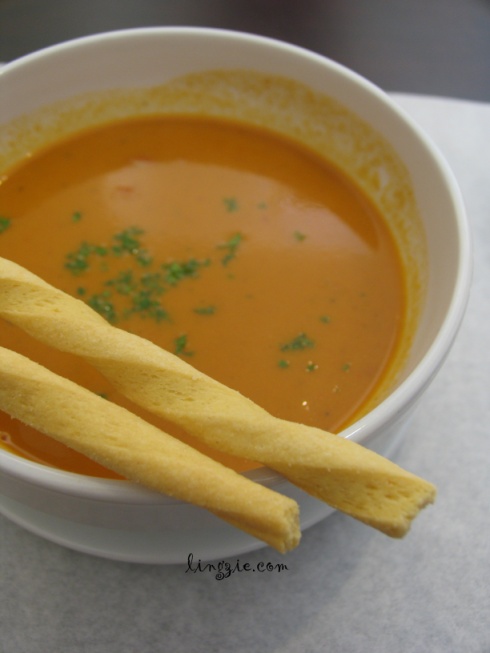 The Soup of the Day (RM8) varies on a day to day basis. And so far, the Paprika Soup gets thumbs up from me! I love the yummy bread sticks that come with the soups. The mushroom soup and oxtail soup meanwhile are mediocre to me.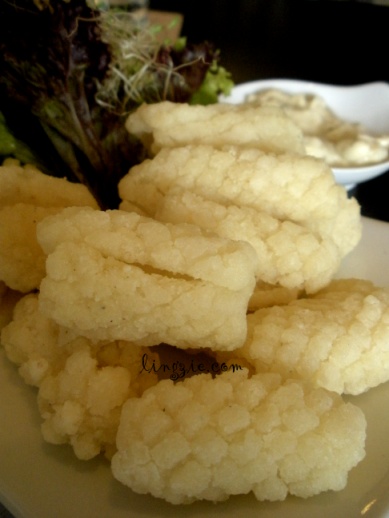 I also like the Salt & Pepper Squids (RM9). The squids are fried upon ordering, so you get hot and crispy squids! No cold rubbery squids here. I would like it with more pepper though, so I always add extra black pepper to mine 🙂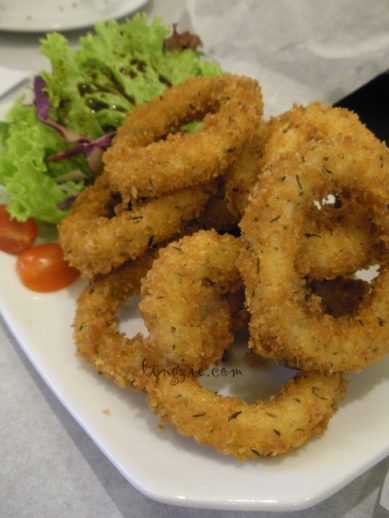 Meanwhile, the Breaded Calamari Rings (RM10) are pretty tasty as its also served hot and crispy. I don't fancy it as much as the Salt & Pepper Squids though.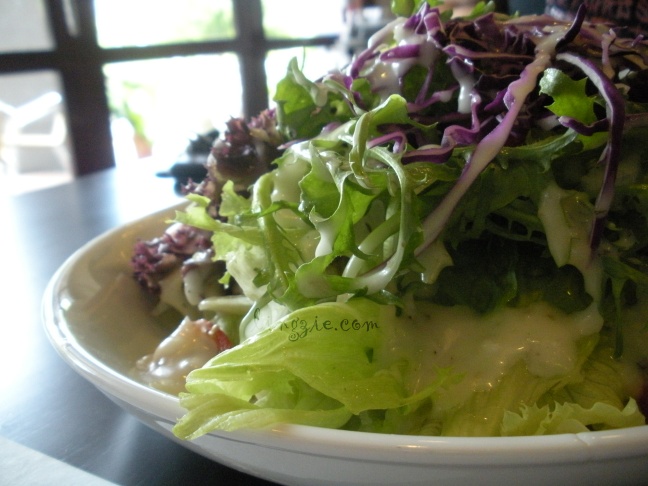 The Fresh Garden Salad (with choice of French or Italian dressing) RM6 is a big serving of fresh vegetables – perfect for increasing our daily vegetable intake.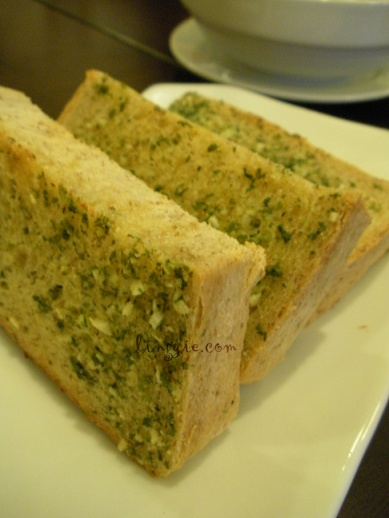 Garlic Bread (RM5)… yummm! These are good! Not the best I've tasted, but really good nonetheless. One thing to note is that they use wholemeal bread here instead of normal white bread. Wholemeal bread warmly toasted and topped with just the right amount of homemade garlic butter and herbs! One slice is not enough!
Now let's take a look at their mains….