I've heard quite a bit about Ah Basri satay from my dear readers. But I've never actually found out where it was, until one night, I was hit by the mother of all satay cravings! Now when you get hit by a satay craving that big, not just any satay will do. Thus I set out on a mission! After googling and reading this, this and this post, I was fairly certain that I was on the right track towards satay heaven.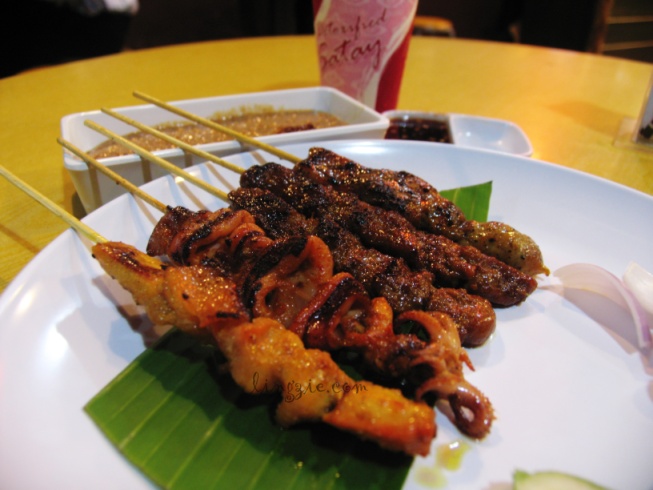 A photo of the satays… just as a teaser *wink*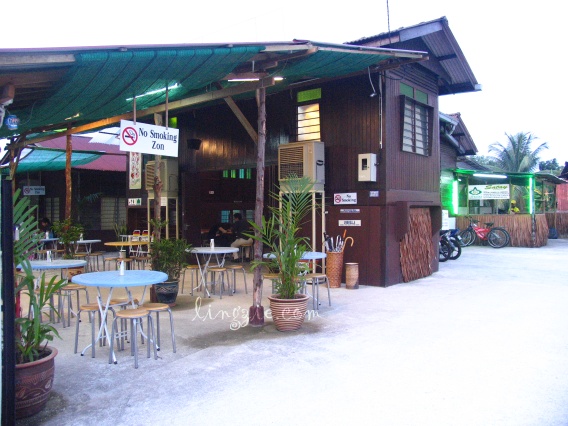 Upon arrival at Ah' Basri Satay in Sungai Ara, dining companions in hand, I was delighted to find that it has a small area for parking within the building's compound. And no smoking allowed! 🙂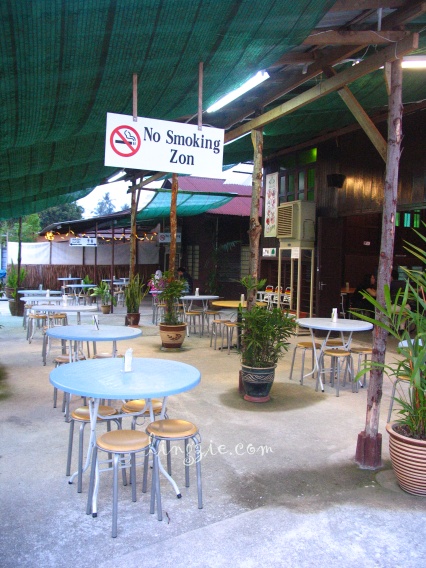 I was promptly seated and handed a menu. Each table has order chits where you can write down your orders ala Old Town. This ain't your typical satay stall!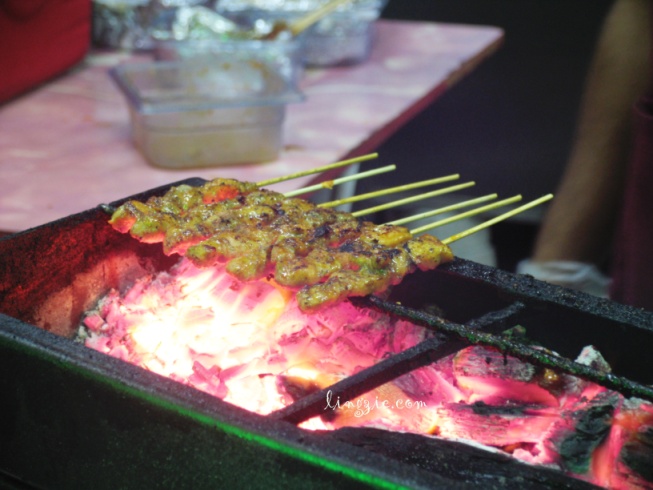 Satay being grilled at a section separate from the dining area – so you won't walk out smelling like grilled meats!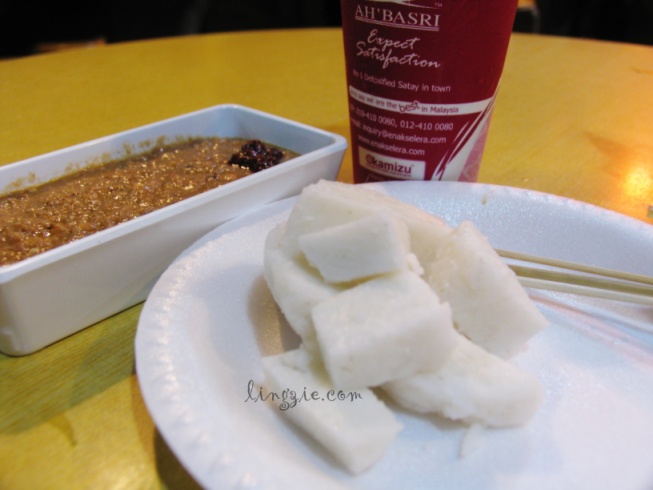 Nasi Himpit (RM1 per portion). Pretty good nasi himpit here – its nice and soft (no dried crusty nasi impits!) What I love is the satay sauce. Its thick and chunky with lots of peanuts. My dining companions and I just couldn't get enough of it!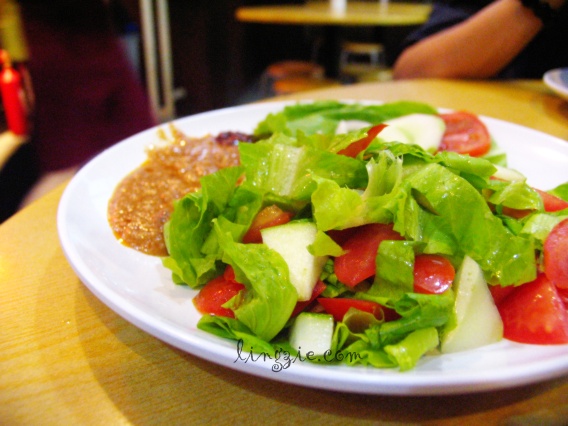 We tried Ah' Basri's Garden Salad (RM3.50) with much delight. The vegetables were fresh and eating them with some satay sauce made it even better! I also loved the fact that they included crunchy green apple chunks into their salad! Simple yet refreshing!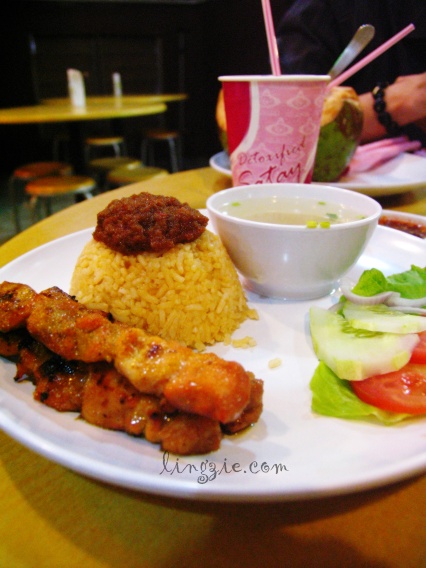 My dining companion had previously asked me "We're just going to eat satay only? Will it be enough?"
Well fret not, dear readers, for Ah' Basri Satay also provides set meals – 3 sticks of satay (of your choice) with rice (tomato rice, planta rice or nasi lemak) We opted for the tomato rice set with 3 sticks of chicken satay (RM4.50). The chicken satay did not disappoint! It was tender and flavorful. However, I didn't care much for the tomato rice.