No, I haven't disappeared from the face of the earth my dear readers. Have just been travelling a lot. I know I'm guilty of leaving this space untouched for the past 2 weeks (luckily no cobwebs growing yet!)…but I'm back! 🙂
Daorae Korean BBQ is one of the latest Korean restaurants to arrive at our shores and needs no further introduction as the place has been packed with curious food lovers.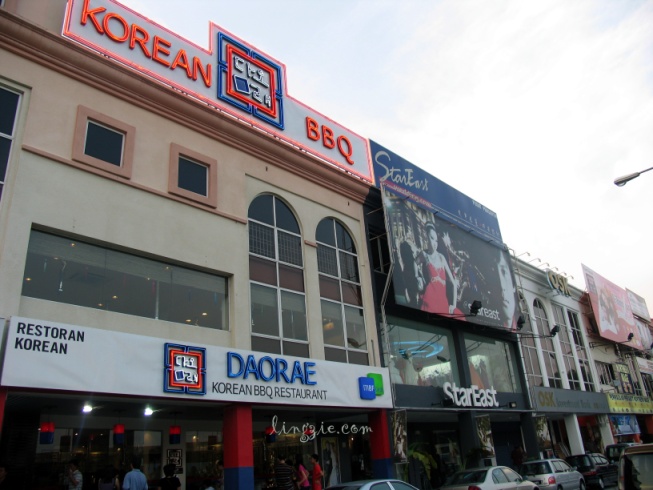 Being a fan of Korean food, I couldn't resist flocking to the spanking new restaurant despite the crowd. Important tip: make a table reservation before hand! So far, we've visited Daorae twice and have been suitably pleased.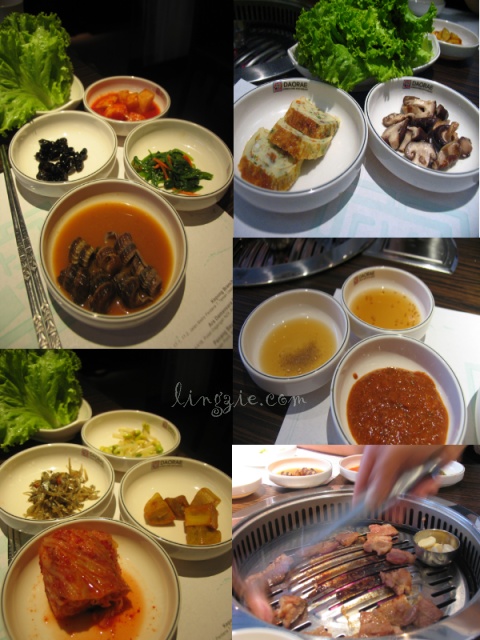 A variety of banchan is served (about 8 different banchan's each time) so much so that you'll run out of table space! My favourite banchan would be the huge bean sprouts, mushrooms, omelet and fried anchovies.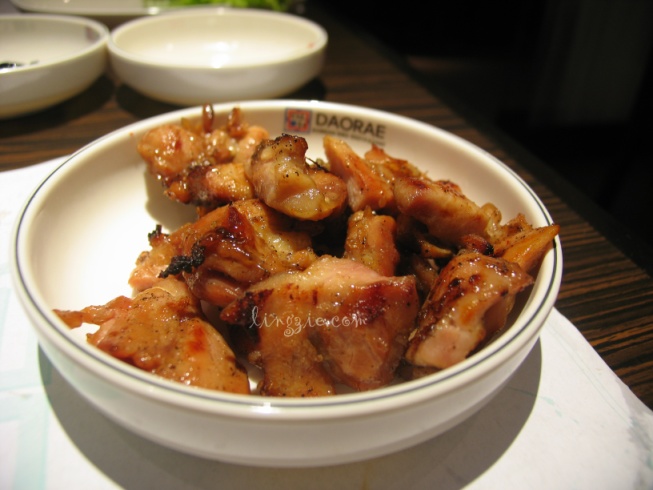 Daorae serves a impressive list of BBQ meats for you to choose from, though beef makes up a large portion of them. But fret not non beef eaters, for the chicken BBQ (Yang-nyum Dak-gal-bi) is very good! The skinless chicken fillets are marinated with their own special soy sauce which lends a sweet flavor to the chicken. RM27 per portion.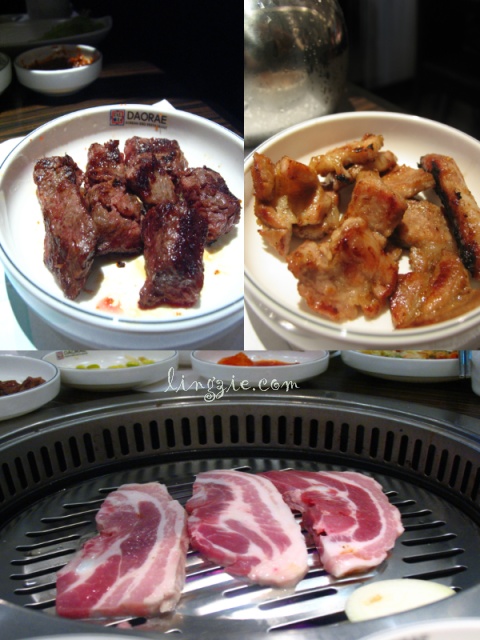 On our first visit, we tried the Special Saeng-deung-shim, RM72 (top left picture above) which is their special unmarinated prime beef meant to be eaten with their sesame oil dip (which I absolutely adore!!). The beef was indeed very fresh, but we found it to be a lil tough since the cut was a thicker one. We made it a point to try the marinated beef the next time.
We also chose Hanbang Dweji Wang Galbi (RM35) which is pork ribs marinated in Korean ginseng and sweet soy sauce (top right picture above).
On the second visit, we opted for a fattier cut of pork meat – belly pork also marinated in Korean ginseng (Hanbang Samkyup Sal – RM30). Both pork choices were tasty, but my preference would be towards a leaner cut hence the Hanbang Dweji Wang Galbi wins here. 🙂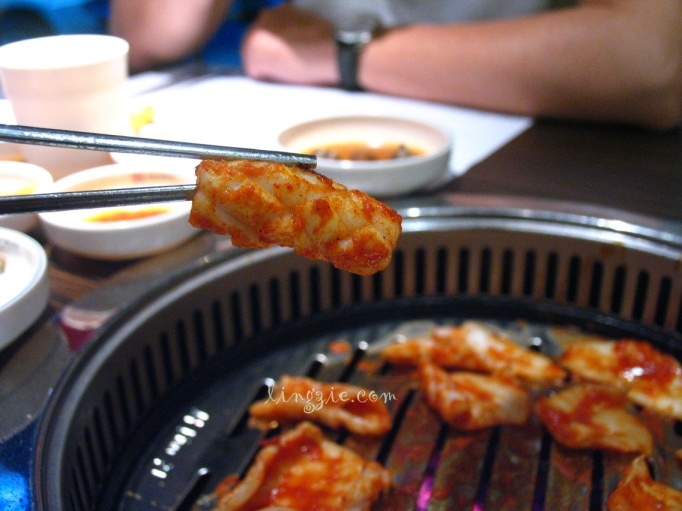 Daorae also serves seafood items for BBQ, and we picked the squids marinated in hot chilli sauce – Yang-nyum-O-jing-er Goo-e (RM27).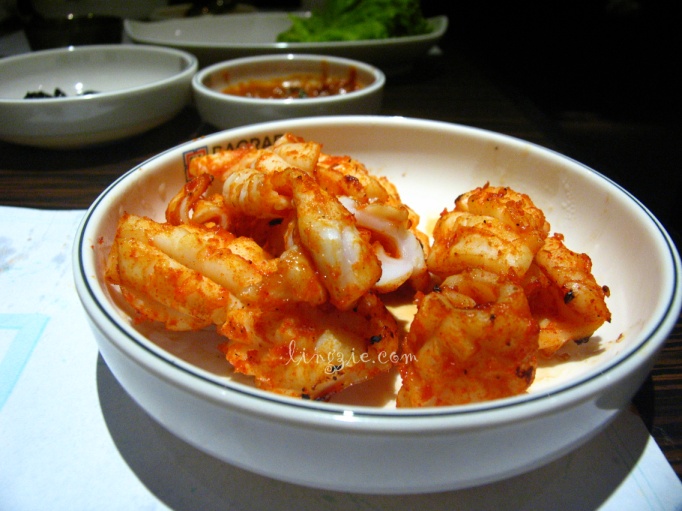 The squids were a hit! They were cooked with just the right amount of doneness and hence was still soft with a nice bite to it. And they weren't really very spicy despite the name.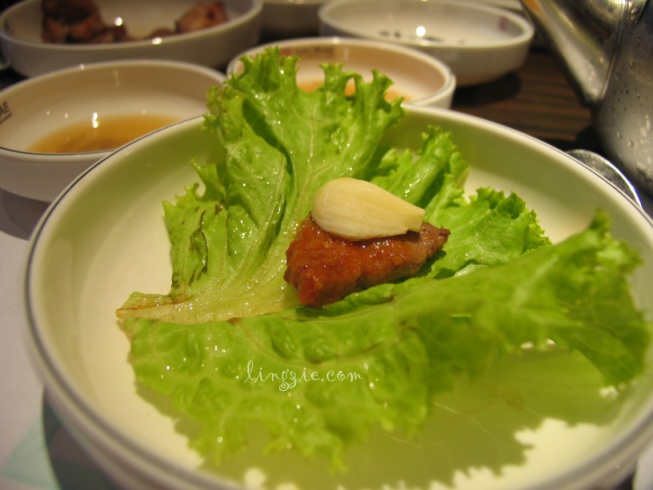 The right way to eat Korean BBQ – meat dipped in special bean sauce, topped with garlic and wrapped with lettuce leaves.