One of my closest friends in Penang has always adored tom yam and Malay food (not to be confused with mamak food). So I knew she would be the best person to ask out for dinner one night when I felt like going for tom yam!
She brought me to….. Bangkok Tomyam! Bangkok Tomyam in Penang? yes indeed…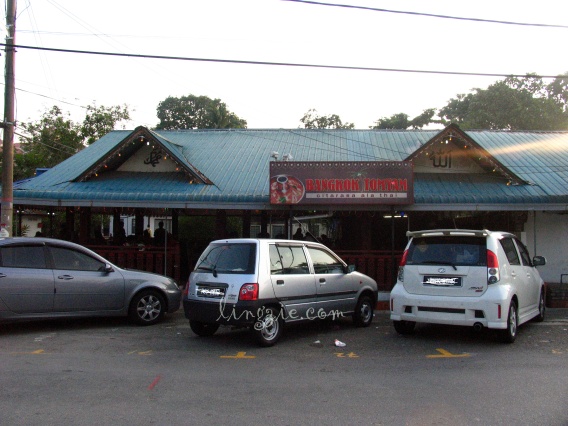 Bangkok Tomyam is a quaint and simple open air shop. I left the ordering to my friend who is somewhat of a regular there. Of course, we had to order Tom Yam. They have various versions here – prawn tomyam, chicken tomyam, squid tomyam etc… and the tomyam comes is various sizes (A, B, C)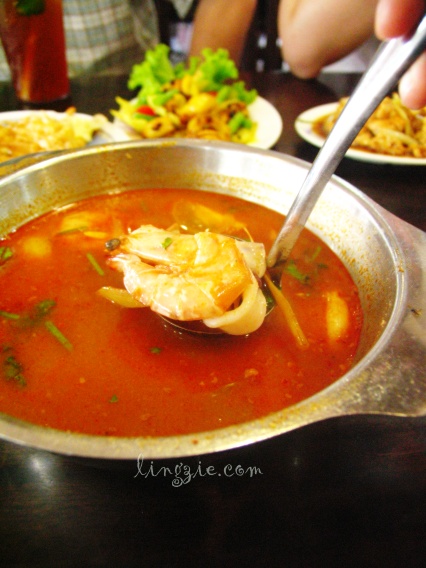 We had the Tom Yam Campur (mix tomyam) which had prawns, squids, fish and mushrooms. One sip of the tom yam and I was in tomyam heaven! Sour-y spicy goodness! Excellent with a plate of steaming hot rice.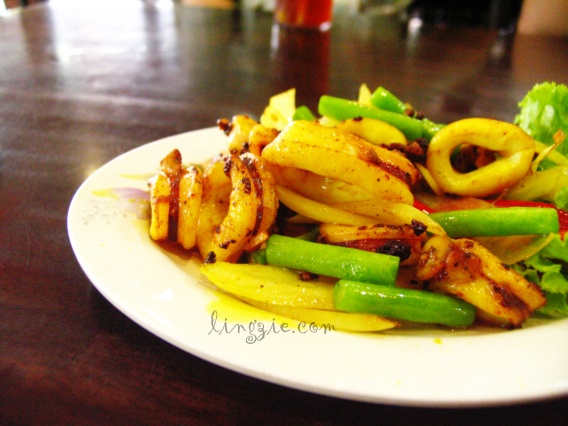 The Tumeric Squid (sotong goreng kunyit) was an instant hit. The squids here were lightly pan fried with flavorful tumeric and long beans. In fact I'm a big fan of tumeric so anything stir fried with tumeric would sit well with me. 😛 I do plan on visiting Bangkok Tomyam again just to have the whole plate of tumeric squid to myself! hehe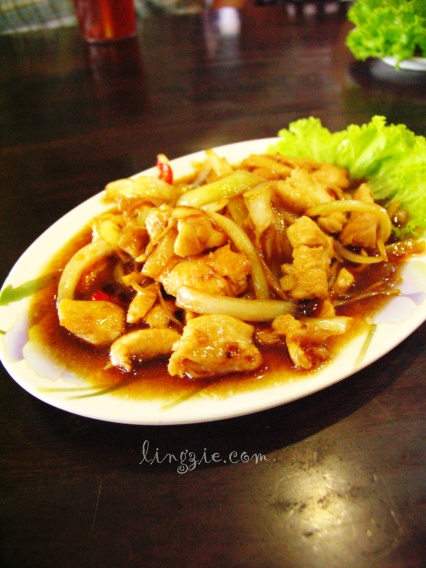 Ayam Masak Halia (Ginger Chicken) is a mild tasting dish, not the least bit spicy, so would be suitable for kids. This dish though tasty was somewhat overshadow-ed by the excellent tumeric squid. (or perhaps I'm just being biased!)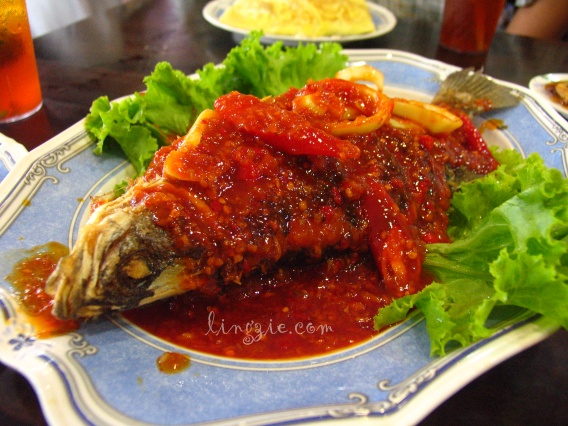 My friend highly recommended the "Ikan Tiga Rasa" (direct translation: 3 tastes Fish). Essentially, it is fried fish with a sourish and spicy sauce. The sauce was really good, more sour than spicy and reminded me a lot of Thai Chilli Sauce. The fish was pretty big but the four of us happily dug in.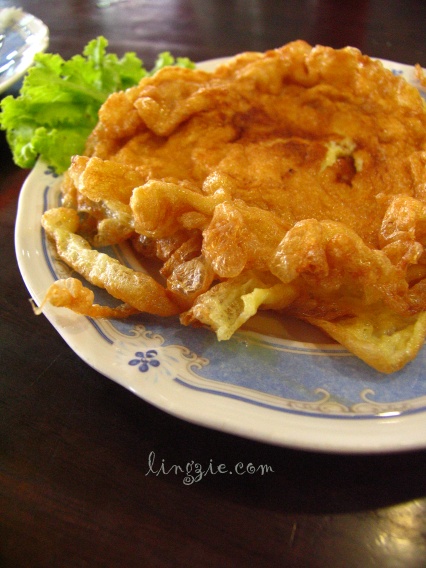 We also had a simple fried omelette which tasted even better when drenched with the sauce from the fish. 🙂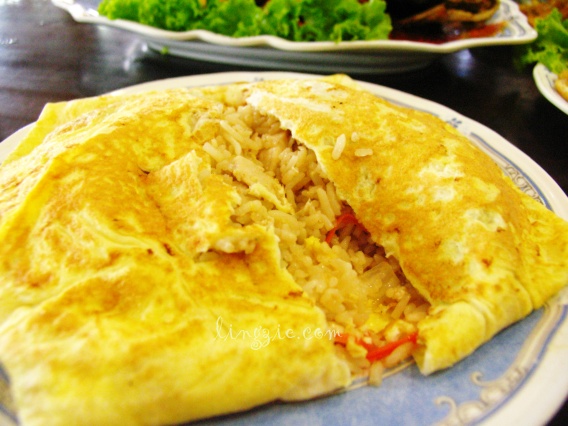 One of our friends ordered the Nasi Goreng Pattaya (Pattaya Fried Rice) where the  fried rice is enveloped in an omelette packet. It's a very common dish found in most Malay stalls here. Usually there would be chilli/ketchup sauce drizzled on top but my friend opted to have it without. Good stuff! even without the sauce.
I can't remember the exact price for each dish (forgot to take photos of the menu for reference) but the total bill for the 4 of us including 4 drinks was RM50. Pretty economical indeed for great tasting food! Service was also very efficient as we got our dishes within 10 minutes of ordering. Perhaps the only downside would be that there are some flies in the area. But, the local Penangites who are used to our hawker food would have little trouble with that.
Bangkok Tomyam is near the Penang Air port, located at Jalan Mahkamah, off Jalan Dato Ismail Hashim, Kampung Masjid, 11900 Bayan Lepas, Penang. If Jalan Dato Ismail Hashim sounds familiar to you, that's because my favourite satay place Ah Basri Satay is located on that road.  Opening hours: 11am-11pm (according to my friend as the place had run out of name cards during our visit) Closed on Saturdays. For map to Jalan Mahkamah, click here. Tel: 04-6432205