Recently, a group of floggers were invited to taste the food at Hot Wok Nyonya & Local Cuisine along Burmah Road. Hot Wok is certainly not a new establishment, having been in the food business since 1994. It was previously in Gurney Plaza and moved to Tanjung Tokong. Currently, it is located along Burmah Road at the shophouses next to Penang Plaza/Giant, opposite the BMW showroom.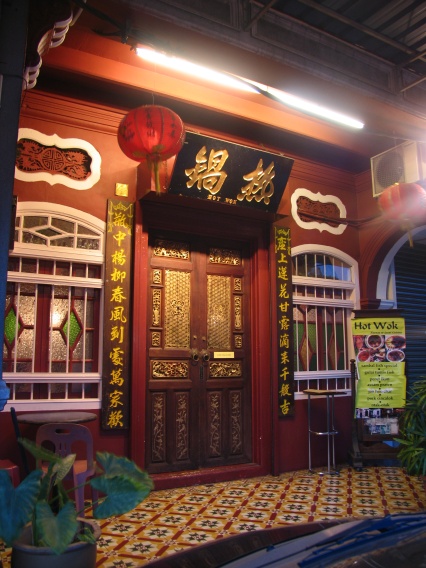 The evening of food tasting was indeed a welcoming one as it helped re-acquaint me with their food. When a group of girl friends who were back from overseas for a holiday wanted to meet up for lunch, I knew Hot Wok would be perfect!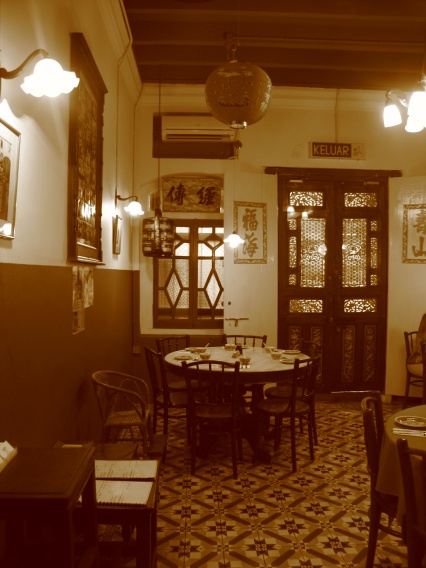 The restaurant is done up with loads of Peranakan/Nyonya decorations and nostalgic items. From old advertisements (these are my favourite) to antique cookery and intricate woodwork desigsn, diners will feel like they've been transported back in time as they dine at Hot Wok.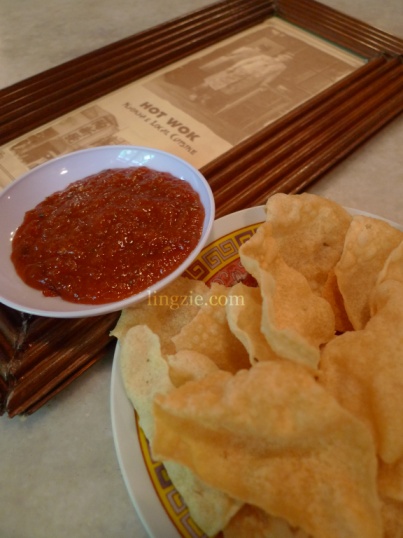 To kick off our girlie lunch meet, we started with a plate of crackers (RM2) served with homemade chilli dip which was more sour than spicy. We loved this dip and polished it off in seconds while browsing the menu.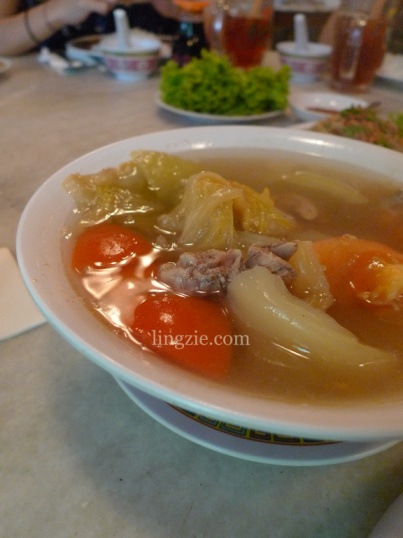 I insisted that we order the "Kiam Chye Ark" Soup (RM10). "Kiam Chye" is vegetable preserved in brine and is very salty. But it makes for good soup. Meanwhile, "ark" is duck. So it's essential preserved vegetable and duck soup. The piping hot Kiam Chye Ark soup at Hot Wok is sour and salty. A real treat to the tastebuds and is an excellent way to kick off a hearty meal. One of the best Kiam Chye Ark soups that I've had in a long while!