As a continuation from the previous post, this time we'll have a look at Young Heart Restaurant's Romantic Package for Two which retails at RM55nett. This special package is in conjunction with the Mid Autumn Festival and is available until October 11.
To kick start the Romantic meal, take a bite into these delectable dumplings – deep fried prawn dumplings and cheesy dumplings…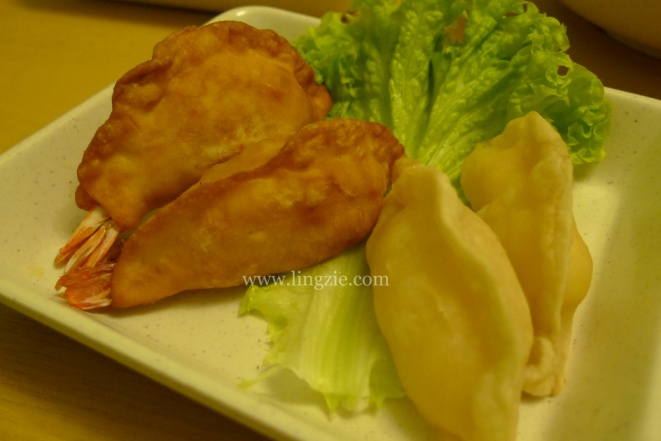 The prawn dumplings were tasty but the cheesy dumplings took center stage for me. Biting into the cheesy dumpling revealed…. cheeeeese!! lots and lots of it oozing out from the dumpling! Yum! So remember to eat it while its hot! These dumplings kinda reminds of fried cheese sticks 🙂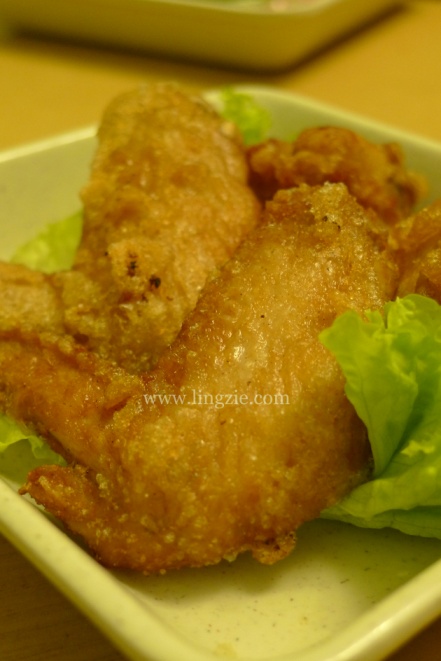 Next on the menu – Young Heart's Deep Fried Chicken Wings. I have always loved their chicken wings! Fried til golden and served piping hot. No cold fried chicken wings here!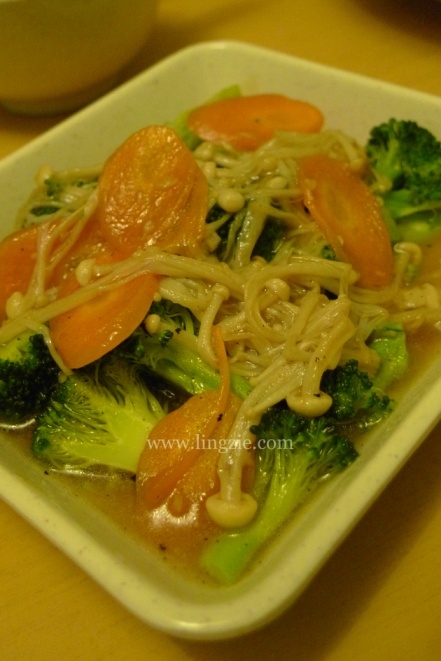 The Enoki Mushrooms with Brocolli are lightly stir fried with minimal seasoning, just the way I like my vegetables 🙂 This vegetable dish is almost always ordered whenever we eat here!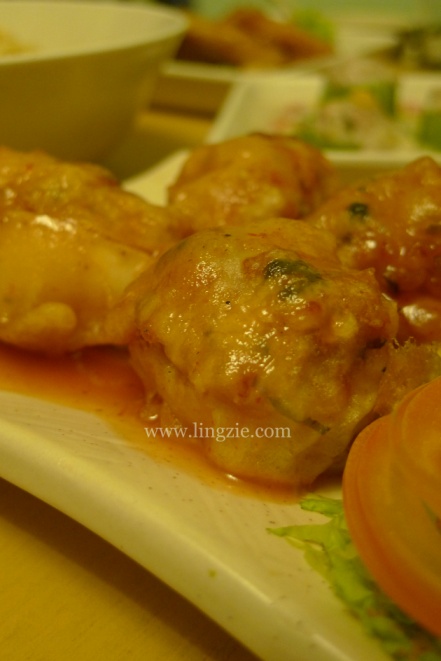 The Yin Yang Stuffed Egg with Sweet & Sour Sauce is a pretty unusual dish – Egg stuffed with minced meat.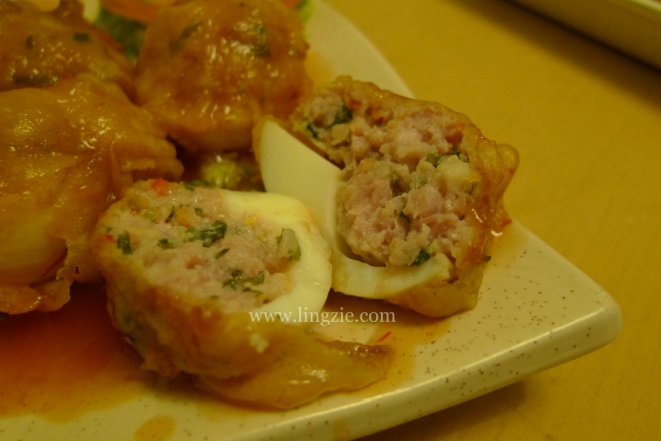 Yin Yang Egg cross sectional view… (the term 'cross sectional view' so reminds me of Biology class for some reason or other!! lol)