On a recent trip down to KL, a relative sang praises of a shop in Seri Kembangan offering fantastic Fish Head Bihun. I'm not a big fan of fish head, but I do love KL's version of the fish head bihun with evaporated milk added into the soup. So I was game for it!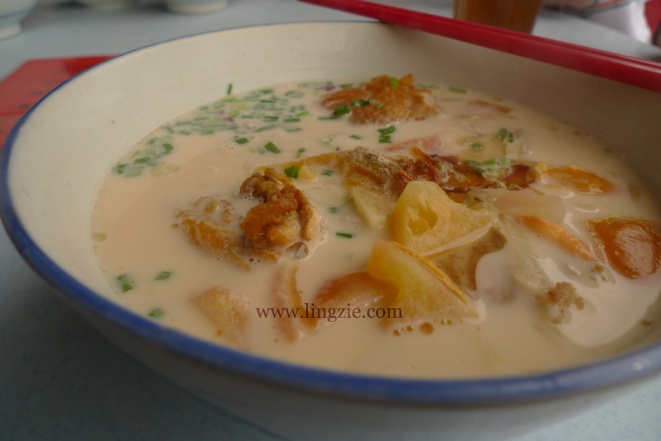 We arrived at Seri Kembangan, to this rather unassuming coffee shop…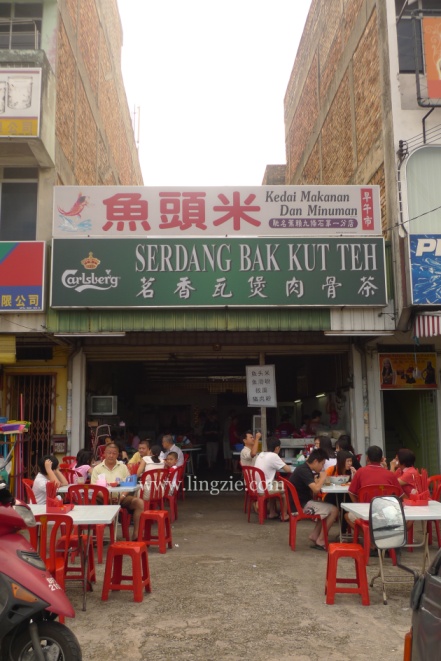 And me being the 'banana' that I am, couldn't read Mandarin, so I exclaimed 'hey this shop selling bak kut teh la! where got fish head bihun?' Little did I realize that the shop has TWO signboards – the white Fish Head Bihun signboard (written in Mandarin) above the green Bak Kut Teh signboard.

I honestly would not have walked into this place had it not been for the recommendation, for even the menu is entirely in Mandarin…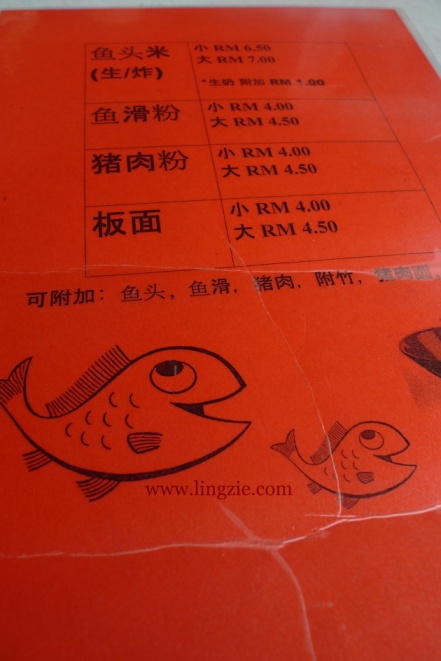 Of course the star attraction was the Fish Head Bihun, so we immediately ordered it. You would notice from the menu that only RM0.50 separates the small and large bowl of noodles. Perhaps it's just an addition of more noodles for the larger bowl?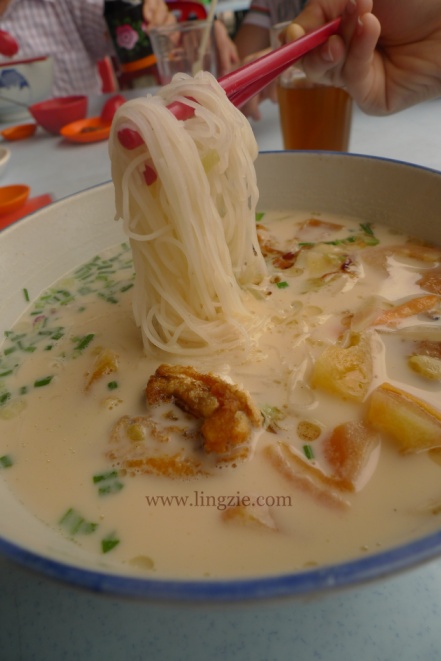 We ordered the small portion…and boy was it big!! And very very creamy due to the generous amount of evaporated milk! (Do note that there is an additional RM1 charge for fish head bihun with evaporated milk, which would make it RM7.50 a bowl) I couldn't stop drinking the flavorful soup base even though I was already filled to the brim!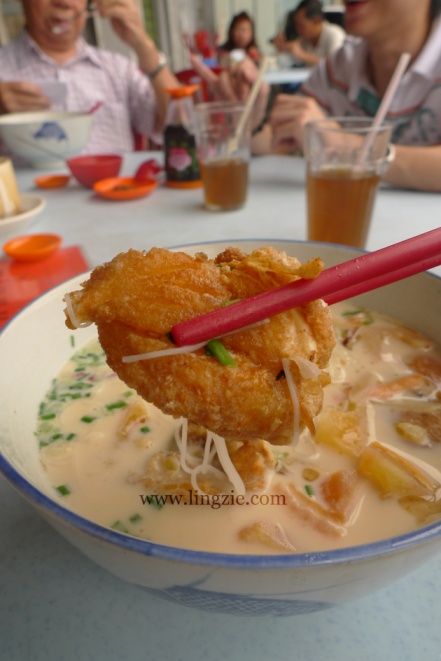 Delicious crispy fried fish! (there's a mix of fish head as well as fish meat) We were told that they import their fish from New Zealand.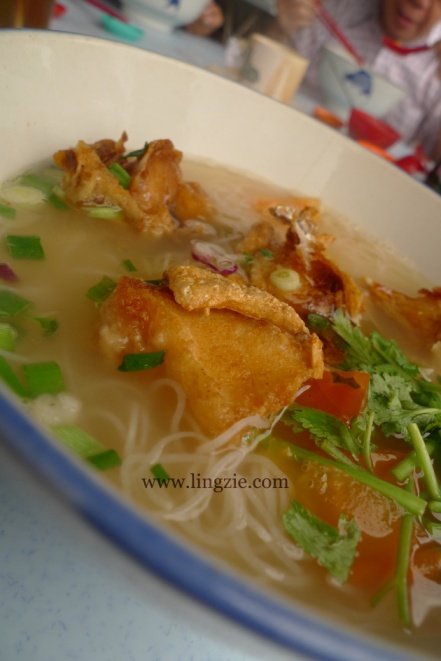 Clear soup fish head bihun for those who don't take milk… the soup base is equally tasty but much lighter with more prominent taste of ginger. But of course I would choose the one with evaporated milk! *tee hee*