It's been about a month since Hard Rock Hotel graced our sunny shores. And so we thought it appropriate to pay a virgin visit to the hotel, starting with the Seafood buffet at Starz Diner.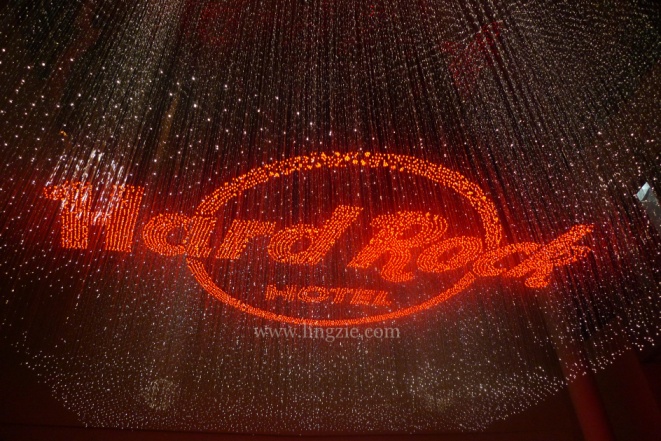 Incidentally, the night we were there for the buffet was also the official opening night of Hard Rock Cafe. So there were lots of people, media and curious onlookers, lots of super bikes on display and literally no place to park. However, the security guards were nice enough to tell us that we could park across the street.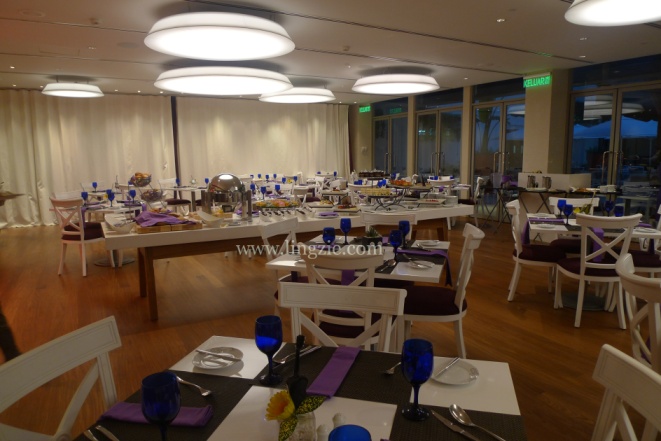 We arrived to a rather empty Starz Diner, probably because everyone else was hanging aroud in the lobby having some snacks and appetizers before the official do at Hard Rock Cafe. The chefs on duty at Starz Diner were also busy churning out tempura prawns and other goodies. But I didn't complain about the lack of crowd for it allowed me to happily go about snapping photos!
The diner is done up in purple and white. And while I love the color scheme (purple's my new pink!) and the waitresses cute diner style purple uniform, the place did look rather bare. Perhaps they were going for a fuss free mood?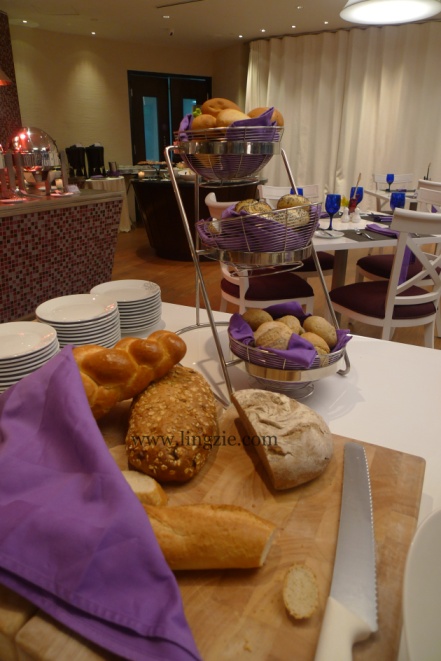 Bread station with nice fluffy buns…no complaints there! 🙂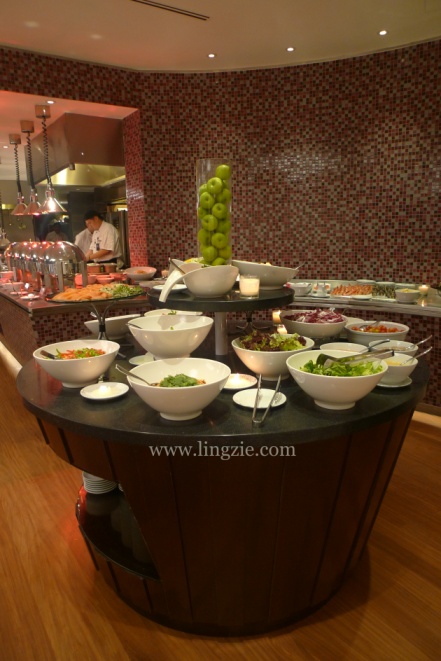 Appetizers, salads and starters table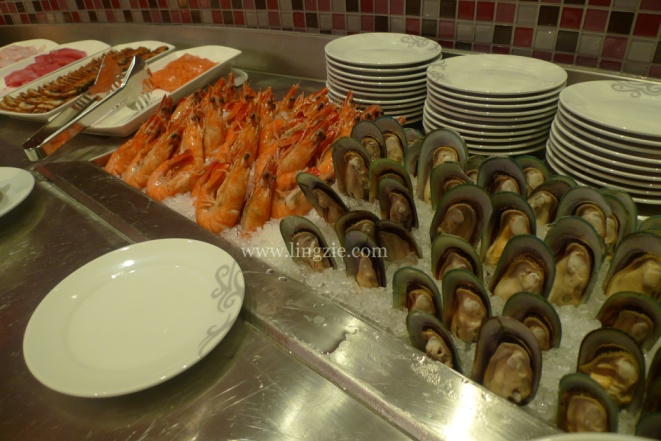 Sashimi and oysters (which I skipped cos I'm not an oyster person)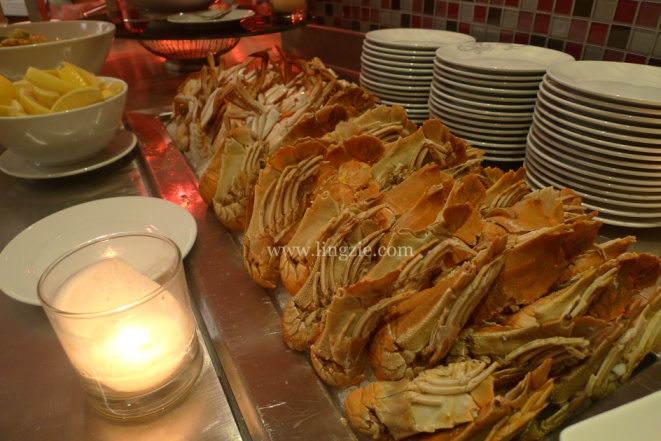 Slipper lobsters on ice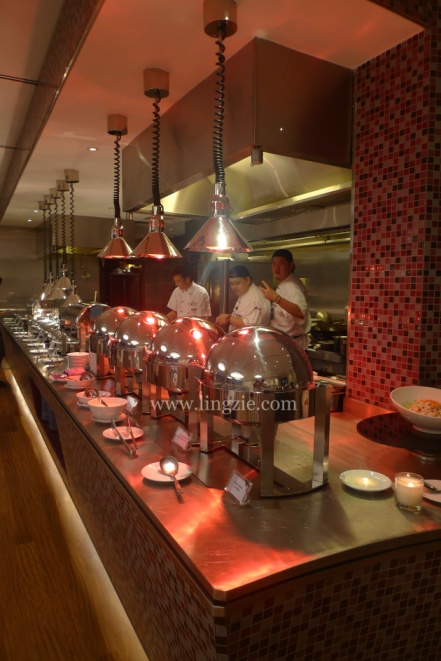 Mains… and friendly chefs who wanted to stop and pose for my camera. 🙂 The mains consisted of a few seafood dishes, lamb, stir fried broccoli and some carbs – pineapple rice and noodles.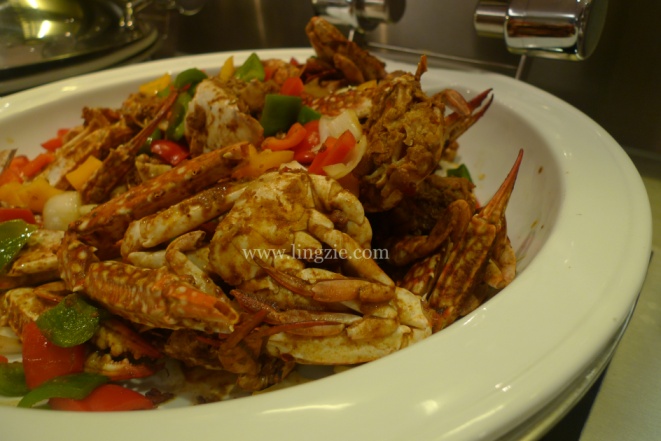 Chilli crabs