I must admit that I have not stepped foot into Golden Sands Resort in a long long time. Perhaps it got overshadowed by its glitzier counterpart next door. But no better time to get re-acquainted than right now!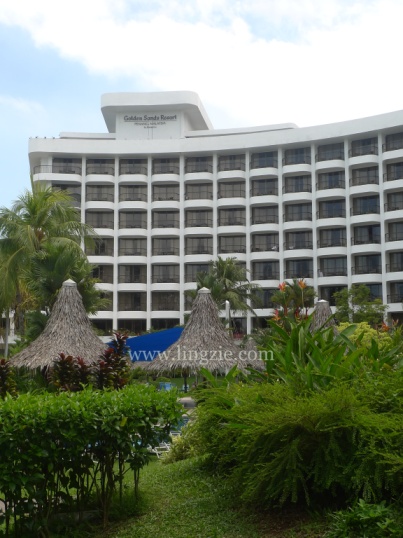 As I walked into the hotel, I felt a sense of delight that it's gotten a fresh vibrant new look (haven't seen the lobby all done up yet though as its due to be unveiled this weekend). At the same time, a wave of nostalgia washed over me as the familiar palm trees and luxurious pool greeted me.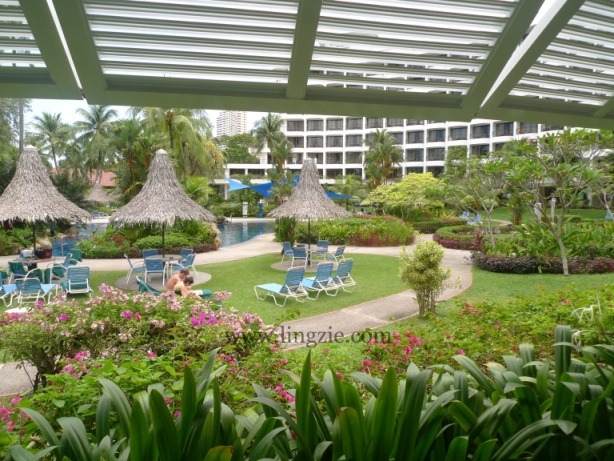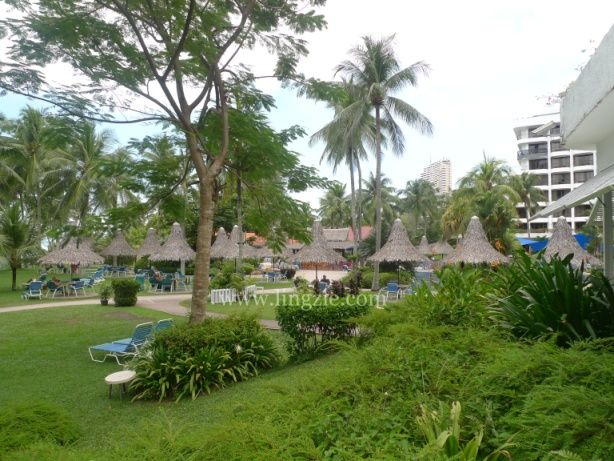 I was ushered into the Garden Cafe where a special sneak peek of good things to come await!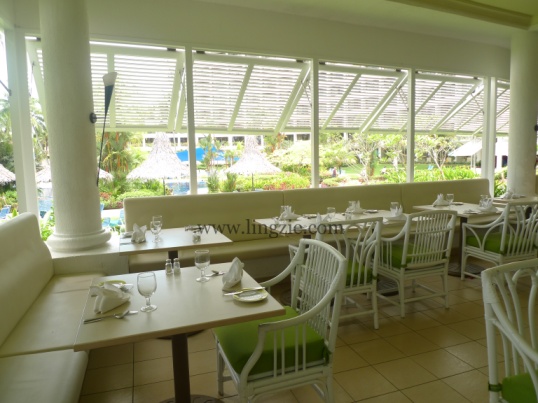 Love the white and apple green theme!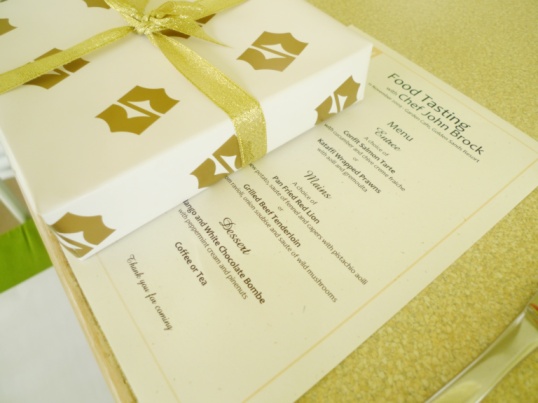 In line with Golden Sands Resorts' redevelopment, a new Executive Sous Chef has been brought in to head the new beach front restaurant (formerly Sigi's By the Sea) due to open in January 2010.
I got lucky and scored an invitation for a preview food tasting session by Chef John Brock from New Zealand and even got to meddle around in the kitchen!! (~squeals~ But more on that later…)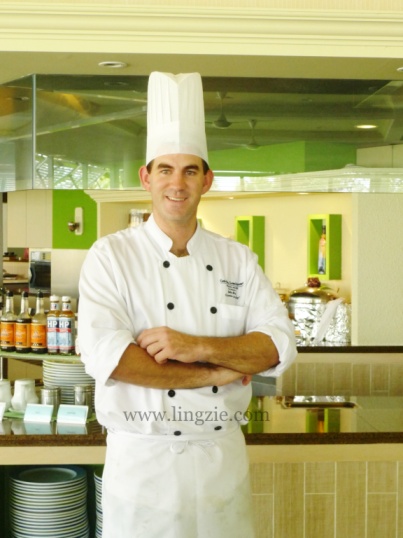 Chef John Brock started off  his career at Crowne Plaza's Victoris Street Cafe in Christchurch, New Zealand and later moved to the Grand Hyatt Melbourne. He has also worked in kitchens in the UK and France – as Chef de Partie Pastry for the two-Michelin star Midsummer House in Cambridge, UK and Head Chef for the Hotel Touring in Valloire, France.
So what exciting new tastes would Chef John be bringing to our shores?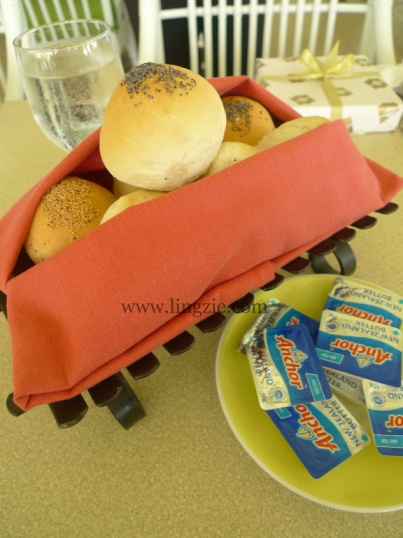 As he would be heading the beach front restaurant, Chef John explains that he is looking forward to doing something simple and fresh, nothing too fancy and over the top. But good, wholesome, tasty food. And he hoped to showcase that with this lil sneak peak lunch. Oh and he also mentioned a pizza oven at the new restaurant ala (the now defunct) Peppinos! Yay!