I do venture to Sunway Carnival Mall occasionally and did not notice any new food outlets, so I was quite surprised when I received an invitation to dine at a new cafe by Taufulou's friend, via CK. And so a small group of us ventured across the sea (reminds me of  going for a"lawatan sambil belajar", but in this case its actually more "makan sambil ketawa" :P)
Transalation: "lawatan sambil belajar" – Literally means Visit while Learning. "Makan sambil ketawa" – literally means eat while laughing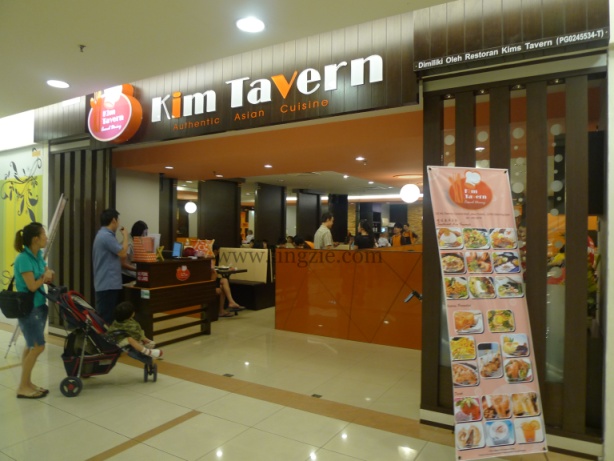 Upon arrival at Sunway Carnival Mall, we went to the lower ground floor to Kim Tavern. From afar I could spot the bright orange signboard… and for a moment there I was worried that Kim Tavern would be just another copycat of the many roti bakar cafes or Hong Kong style "char chan tengs" that have been mushrooming all over the place!
But a quick glance of the menu showed promise. The menu had a good variety of dishes ranging from entrees/snacks to local favourites to western food to bento boxes. And nary a roti bakar in sight 😛
My next worry was… with all that variety, could Kim Tavern deliver? Well no better time to find out than the present!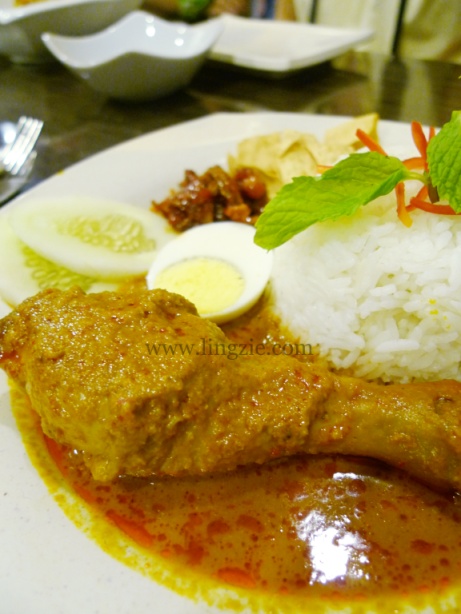 Let's start with Local/Southeast Asia Favourites… The owner of Kim Tavern, Mr Andy Liew introduced us to Kim Tavern's Nasi Lemak Curry Chicken (RM7.90). It was definitely one of the better nasi lemaks around served in such cafe style setting. The ikan bilis was crunchy (hooray!) and the chicken was tender and flavorful.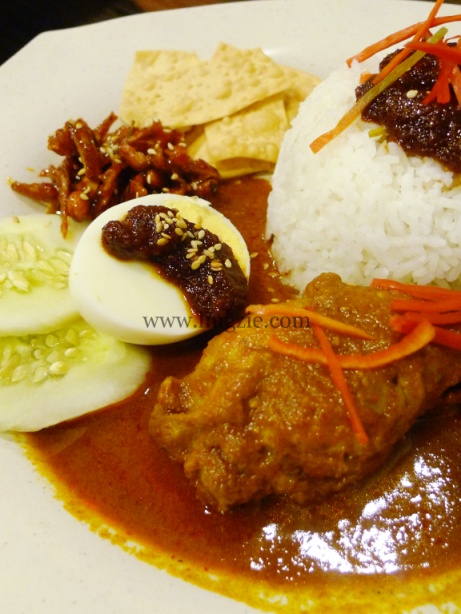 Then we had the Nasi Lemak Rendang Chicken (RM7.90). At first we didn't want to repeat a dish so similar to the nasi lemak curry chicken. But upon tasting the rendang, we knew why Andy had insisted we try it. For the rendang was indeed very tasty! My pick would be the rendang chicken over the curry chicken.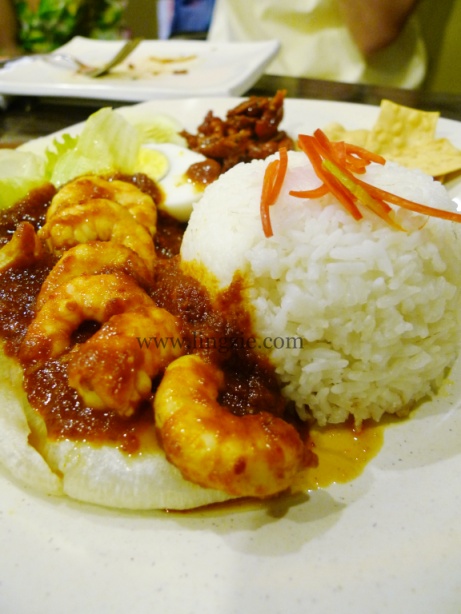 Next up was the Udang Sambal Rice (RM7.90) which I instantly fell in love with. The prawns were cooked in a sourish spicy sambal which was very appetizing. Plus there was the signature crunchy ikan bilis and papadam served with rice. Definitely one of my favourite dishes of the session!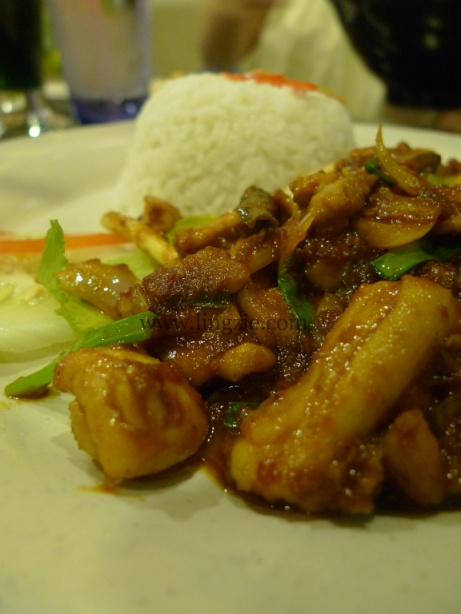 The Dry Curry Stir Fried Chicken Rice (RM6.90) was a later addition from the Southeast Asia section. It's actually similar to our local 'kam heong' stir fry with spices and a dash of chilly. Generous portion of chicken which disappeared in no time, despite it being a late addition. I reckon this dish would be even more spectacular if squids were used instead!! 🙂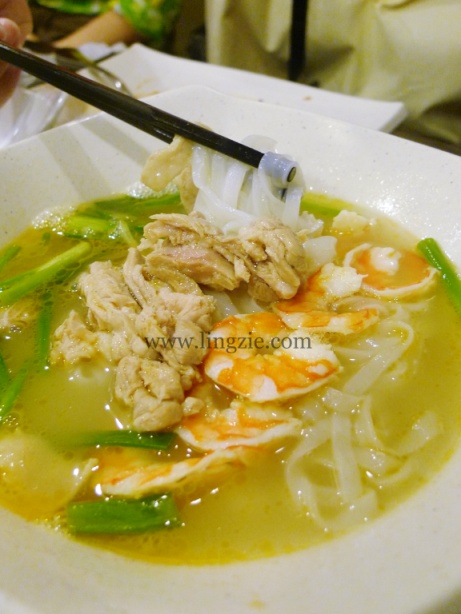 From rice, we move on to some soupy noodles – Ipoh Chicken Slice Noodle (RM6.90). Now there are bound to be comparisons with the authentic Ipoh Hor Fun. And of course Ipoh still makes better Ipoh Hor Fun, but Kim Tavern's version is not bad and does it justice. Notice the generous chicken slices and prawns? All for RM6.90!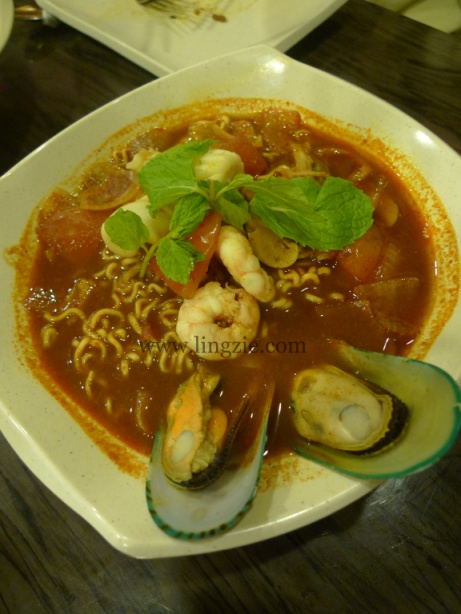 The Tom Yam Seafood Noodle (RM9.90) was definitely a big hit especially with all the ladies. For some strange reason we ladies seem to love sourish food, tomyam being one of them. The one here definitely did not disappoint. A must try!
For a lil Japanese twist, go on to the next page!