If you're in a hurry, got a plane to catch or if you just don't particularly fancy your dining partner(s) and want to keep things short and sweet, then, I'm afraid, Suffolk House Restaurant might not be the place for you. Because dinners at Suffolk House are meant to be taken at a leisurely pace, as you take in the magnificient colonial structure, all while exchanging stimulating conversation (or the juiciest gossip) over wine and amuse bouche.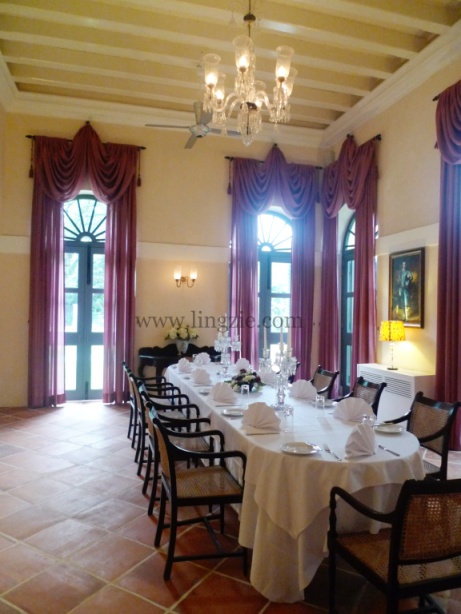 We arrive to a majestic Suffolk House, quietly beckoning to us to explore all its secrets and splendour. Suffolk House is also known as the first "Great House of Penang" and is said to have been built by Sir Francis Light, the founder of the British Settlement of Penang (though there have been refutes to this claim). Therefore, the actual person who built Suffolk House remains unclear. A quick search on Google shows many articles on Suffolk House's history and restoration.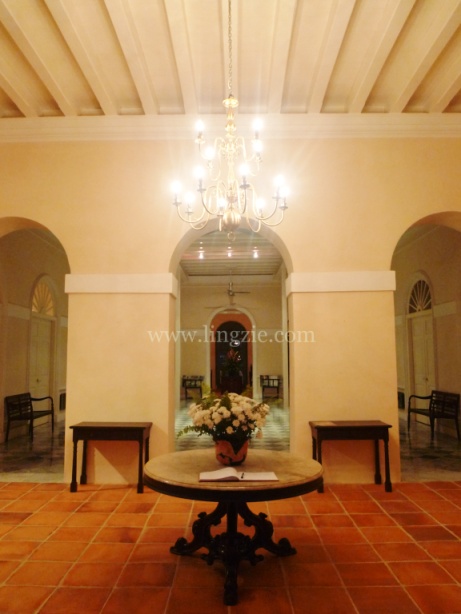 After a long and arduous restoration process which spanned nearly 40 years, Suffolk House has now opened it's grand doors once more to visitors and to those looking for a unique dining experience in Penang.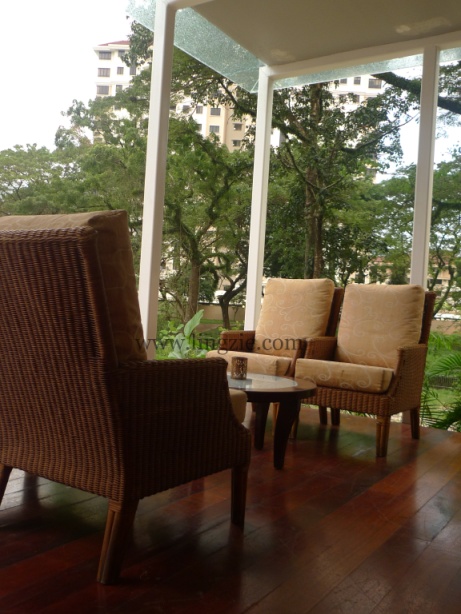 As we had arrived early, we were first shown to their lounge where we scanned the drinks menu which was made up of a healthy selection of wines and cocktails.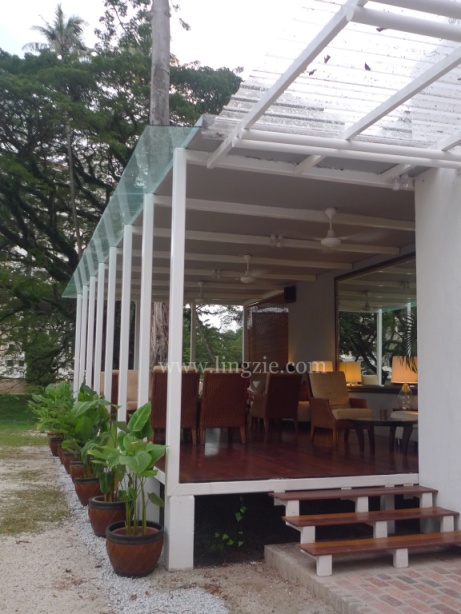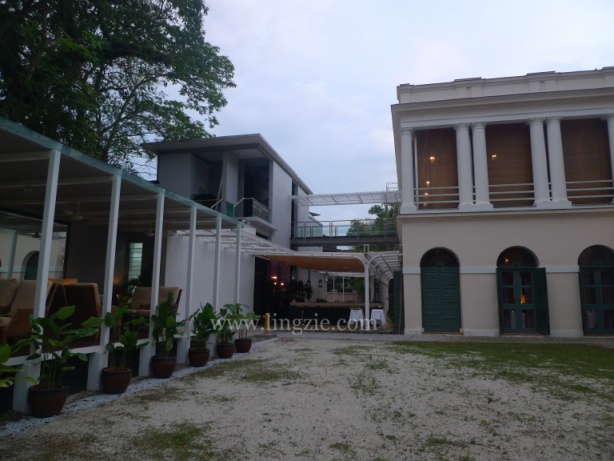 Slowly but surely, we were lulled into a serene calmness as we took in the luxurious spaciousness. Recent memories of navigating through traffic clogged roads and tapping away furiously on the keyboard to meet tight deadlines seemed to melt away…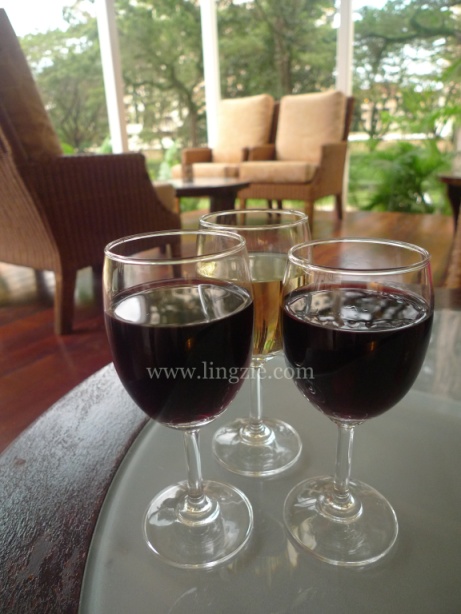 We chose the house pouring reds and white at RM20 per glass.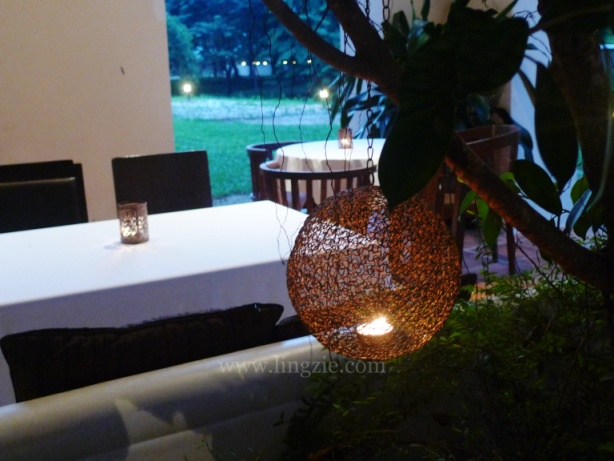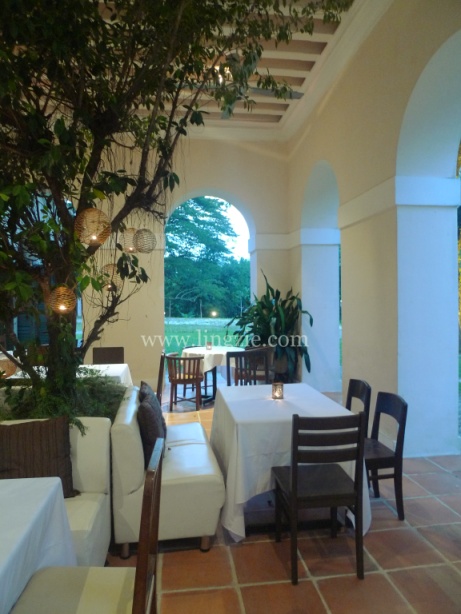 And soon thereafter, we were ushered into their warmly lit dining area.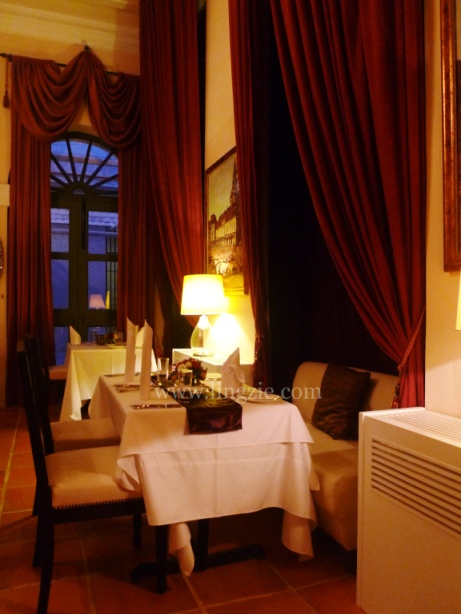 And while I loved the romantic ambience, at the back of my mind, I knew I was in for a hard time, photography wise. For we sat in one of the darkest corners of the room!
The Suffolk House menu got us a lil confused at first because we were told that it was a set dinner. But there seemed to be a whole long list of items and we thought we'd have to choose from various appetizers, mains and dessert. However, it turned out that we only had to choose the main course (you pay according to the main course you choose). Everything else on the whole long list would be served!Intrigued?
Go onto the next page for the food!