I had read about the obscure Lang Sae Lee Thai Food by the Penang jetty from Criz and Alan. And I was intrigued by its charm and promise of home cooked goodness. So when I met Criz during the Sa Rang Chae review, I immediately asked him for more detailed directions to the place. And he very kindly offered to show me the way.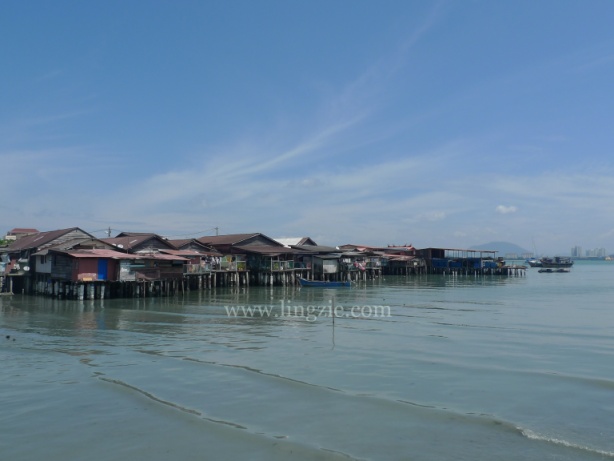 And so, that was how my family and I ended up enjoying home cooked Thai Food while admiring the view from Tan Jetty on a bright sunny day. We were truly very city people so we were very excited when we spotted this huge monitor lizard…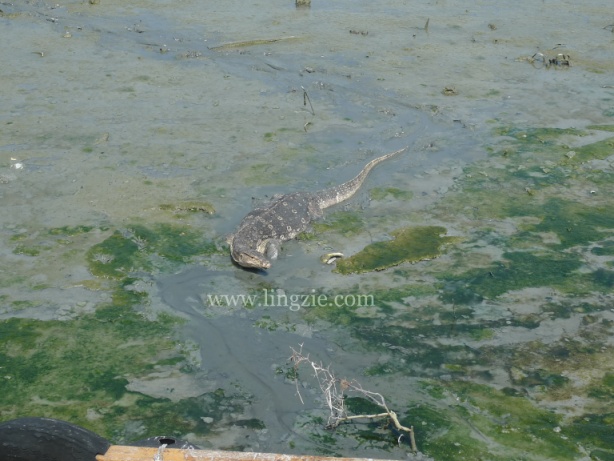 Criz was also very surprised to see it and told us that we were lucky to spot it 🙂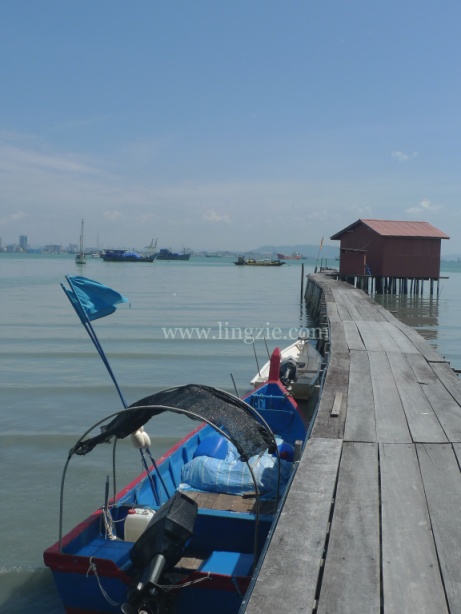 Part of Lang Sae Lee's charm – its simplicity and unpretentiousness, and also a chance to see another side of Penang.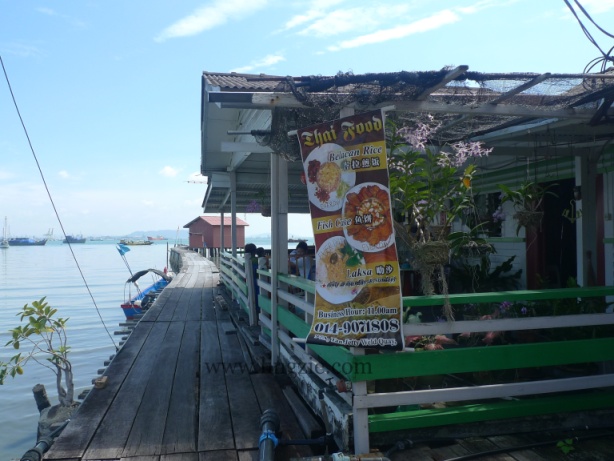 Mdm Lee is the person behind Lang Sae Lee and because she is mostly doing everything on her own, one would need a lil patience when dining here.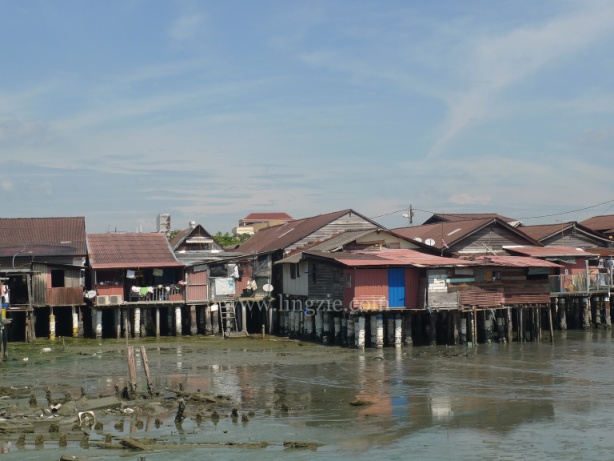 But we honestly did not mind the wait, for we were pretty camera happy. Plus there were tiny crabs, mudskippers and other tiny fishes swimming around in the shallow waters to keep us entertained.
Mdm Lee has plenty of Thai dishes to share but currently serves up simple fare – various fried rice and noodles, tom yam soup, snacks, some seafood items and also some off menu items which depend on the availability of fresh ingredients (I overheard Mdm Lee mention that the next day she would be serving up catfish curry!). No fancy menus here. Just a photo album of what's available.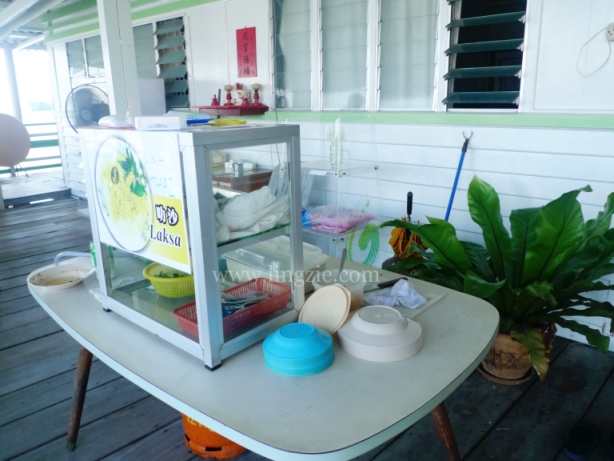 We spotted Siam Laksa which came highly recommended so we immediately ordered it.