As far as I can remember, my family has always been a big fan of Hainanese food. As a child, I would hear them regale me with tales of old famous restaurants serving up the best Hainanese food in Penang. And in those tales, names like Garden Hotel, Lone Pine and Hollywood Restaurant would definitely crop up.
So I grew up with my family hunting for the best places to eat things like 'Choon Piah' and Chicken Pie, just to name a few. I remember eating Hainanese style chicken pie and macaroni pies as a kid. And more recently, we had them at the (now defunct) Ilham Cafe at Bandar Baru Supermarket in Pulau Tikus. We also had really good 'Choon Piah' at Beach Cafe, a small cafe situated behind Park Royal Hotel, with a view of the beach. But the only complaint was that it was a bit far to travel all the way up to Batu Feringgi. This was especially true for the older generation who grew up with these Hainanese dishes.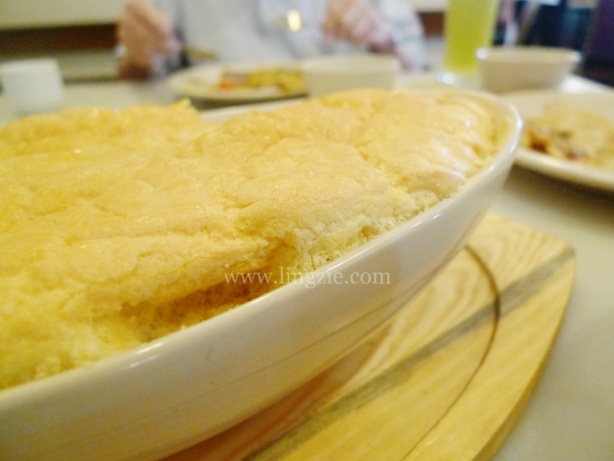 Macaroni Pie

But now, fans Hainanese cuisine can savour these delicious dishes which I'm sure would bring back old memories, right in the heart of town. The place? Hainanese Delights, located at Hotel 1926. For the past month or so, the owners of Hainanese Delights (one half of which is the same person who runs Beach Cafe) have been diligently whipping up their Hainanese specialities, employing the chefs who used to work at the very same restaurants that were famous for Hainanese dishes in the old days.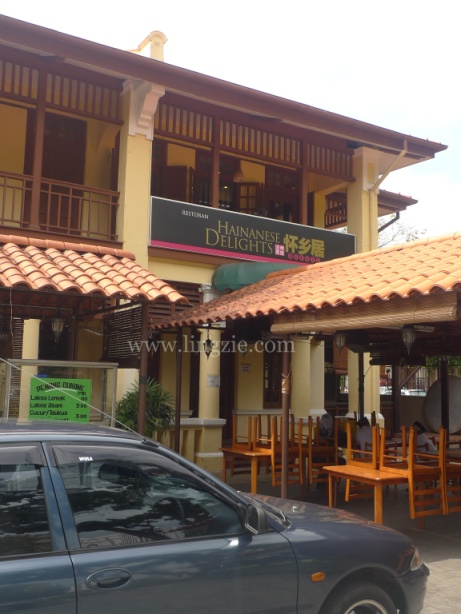 Needless to say my family has been flocking to Hainanese Delights, eager to test if the food is authentic and ever more eager to relive the nostalgia.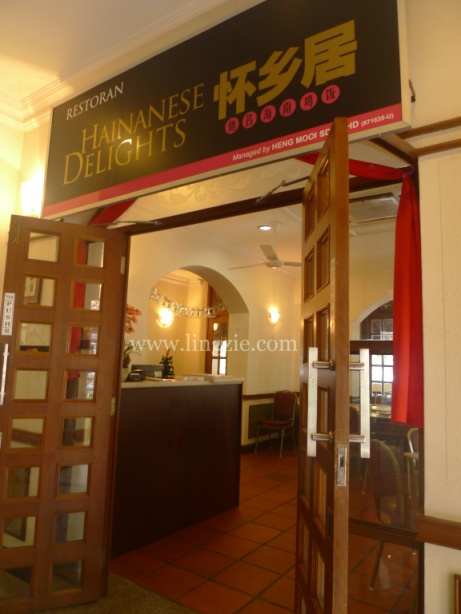 One thing you would note about the patrons of Hainanese Delights is that they are of a certain age group. For these are the people who grew up with these dishes and would be the ones who could appreciate them the best. For me, its a chance to learn about the colorful history of how these dishes came about.
Haianese cuisine in Malaysia actually did not originate from Hainan Island in China. It is unique to Malaysia (and Singapore) when these dishes were re-created by Hainanese migrant chefs to suit the tastebuds of Colonial masters ruling over Malaya at that time. Hence, you would notice that Hainanese cuisine here has a blend of Chinese, Nyonya as well as Western influences.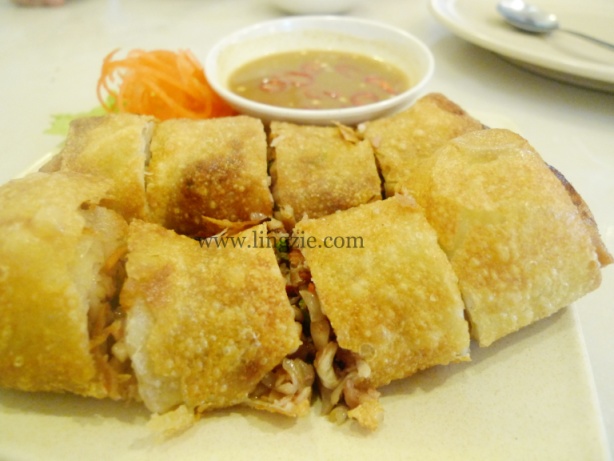 Let's kick things off with a family favourite – the Spring Rolls or "Choon Piah". Not to be mistaken for "popiah", "Choon Piah" is an entirely different roll on its own. First is the skin. Popiah skins are made from rice flour and is soft and somewhat 'perforated', while "Choon Piah" skin is thicker. Next is the filling and dip. While 'Choon Piah' and 'Popiah' are both stuffed with shredded vegetables, crabmeat and/or pork, they have different dipping sauces. Chilli sauce and sweet sauce is smeared onto the insides of the 'popiah' and usually eaten fresh without frying or dips. "Choon Piah" on the other hand is deep fried and eaten with a dip made of Worcestershire sauce (Lea & Perrin's sauce) and freshly cut red chillies.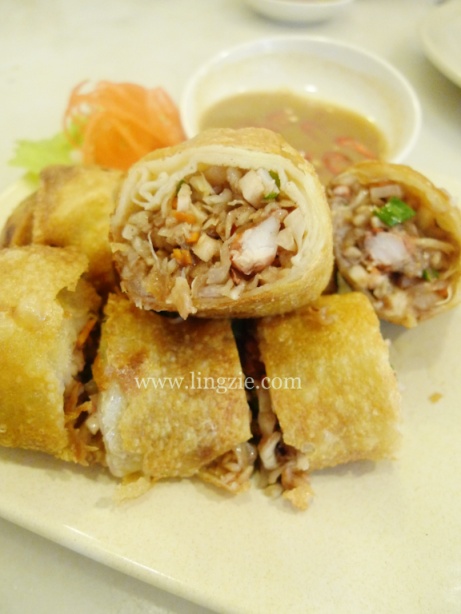 The 'Choon Piah' at Hainanese Delights (RM6 per roll) have gotten a stamp of authenticity from my family. It's chockful of vegetables and crabmeat, fried to perfection and tastes especially good with the dipping sauce.
Hop on over to the next page for a very traditional Hainanese appetizer which you can't get anywhere else in Penang!