Christmas is just days away! And so, if you're in need of a last minute really quick and really easy gingerbread man recipe, look no further!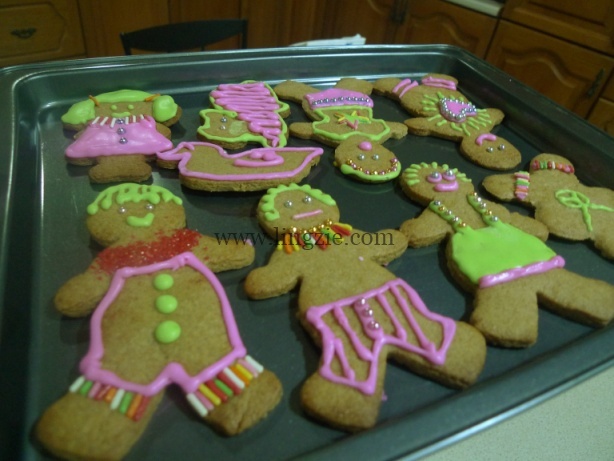 My friends and I had wanted to make some gingerbread men but almost all the recipes we found on the internet required freezing the dough for an hour at least. We had time constraints though and it seemed like we were gonna scrap the whole gingerbread men baking activity. That is until we found this idiot-proof recipe we got off Malaysian Women's Weekly (Dec issue) courtesy of Panasonic.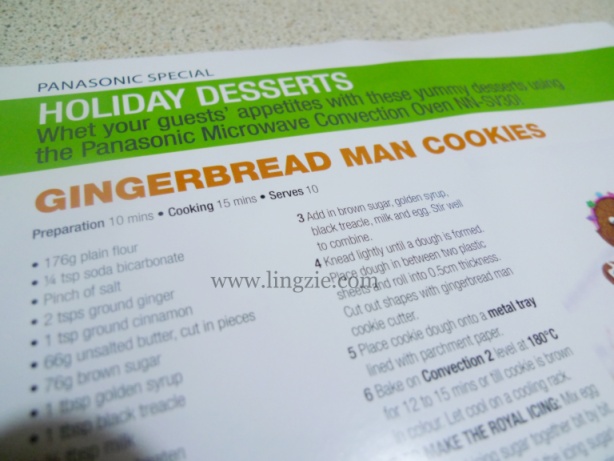 How easy is it? First – you don't need a mixer! And second – you don't even need a fancy oven!  A microwave/convection oven would do!
PS: We baked these at 10pm at night and finished everything (including decorating which took up a major portion of the time and cleaning up) just slightly before midnite. Pretty quick no?
So what ya waiting for? Get the recipe after the jump…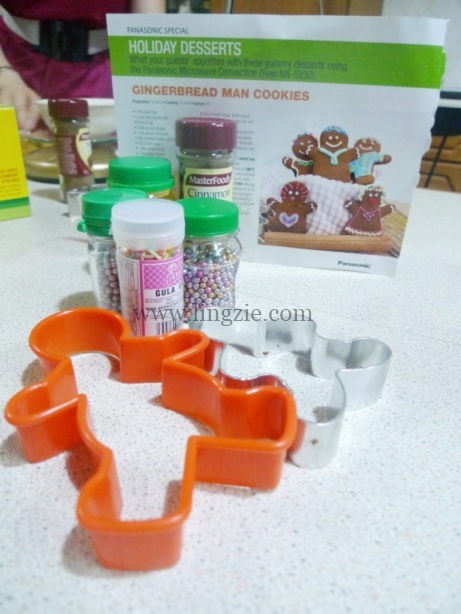 Easy Peasy Idiot Proof Gingerbread Man Recipe (adapted from Malaysian Women's Weekly Dec Issue, courtesy of Panasonic)
Ingredients:
176g All purpose flour
1/4 tsp soda bicarbonate
Pinch of salt
2 tsps ground ginger (we added 3)

1 tsp ground cinnamon
66g unsalted cold butter cut into pieces
76g brown sugar
1 tbsp golden syrup
1 tbsp treacle (we didn't have this so we just added 2 tbsp of golden syrup instead)
1/2 tbsp milk (we didn't have this either so we used water)
1 egg yolk, beaten
Directions:
1. Preheat microwave oven on Convection mode to 180degrees Celcius (or check what mode your microwave oven should be on for baking cookies)
2. Sift together all the dry ingredients (flour, soda bicarbonate, salt, sugar, ground ginger and ground cinnamon) in a large bowl. (We didn't even sift, just used a spoon to mix everything up)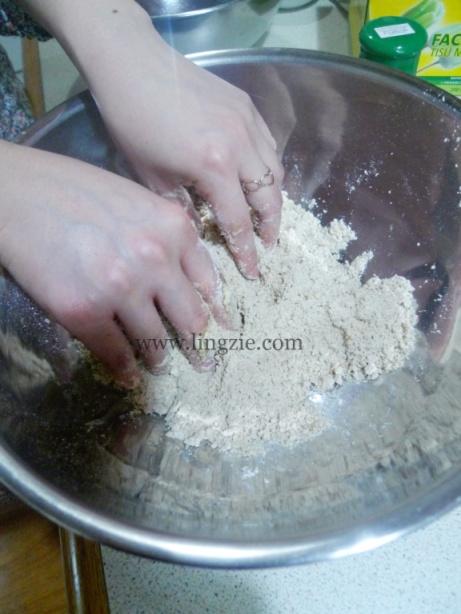 Rubbing in the butter (and no, those dainty fingers don't belong to me)
3.  Using your fingers rub in the cubes of butter into the dry ingredients until it resembles fine breadcrumbs.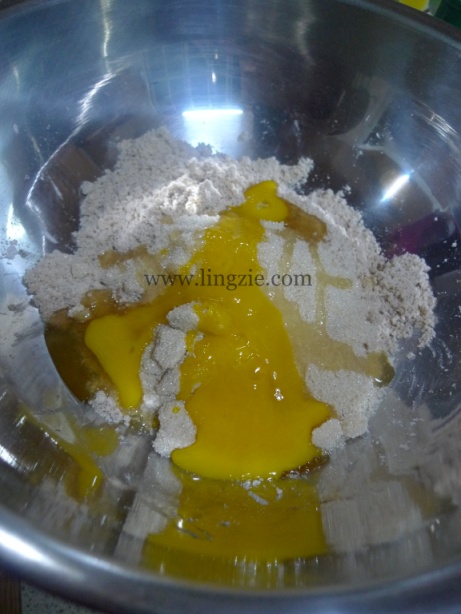 4. Next, add in the liquids (golden syrup, treacle if using, milk and egg) and the brown sugar.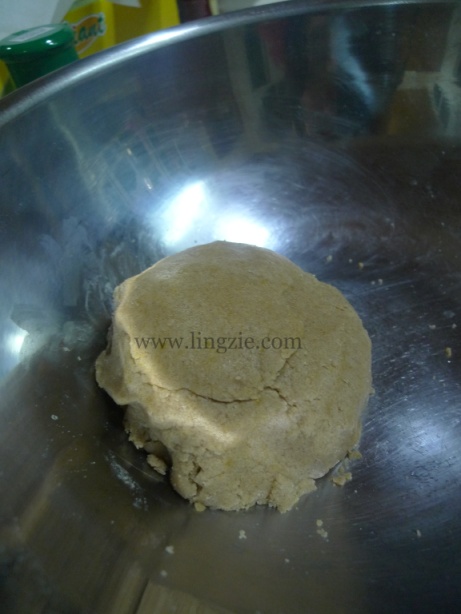 5. Knead lightly until a dough is formed.