A friend had told me about Amelie Cafe along Armenian Street located in the heart of Georgetown, Penang which is part of the UNESCO World Heritage Site. I had no idea where Amelie Cafe was located in Armenian Street as I only knew of Edelweiss Cafe along that street. As I drove along Armenian Street, I very nearly missed the small but charming Amelie Cafe, located right next to Cheah Kongsi.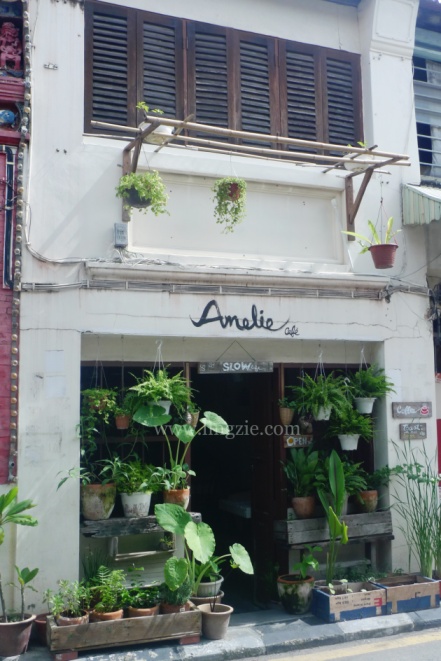 The fresh greenery right in front of Amelie Cafe immediately attracted my attention, a welcome sight from the sun, heat and concrete. Plus the cute and quirky hand painted sign added to its appeal. Somehow, I was pretty sure that Amelie Cafe would be my kind of place. ~wink~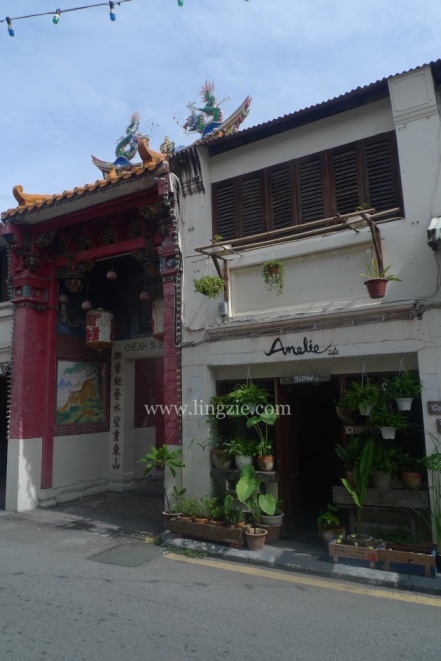 Located right next to Cheah Kongsi Temple – Opulence and Oriental contrasting with simple and quirky
For tourists on a self guided Heritage Trail Walk through the streets of Georgetown, Amelie Cafe would be a perfect place to take a breather and relax over some drinks. For locals, it would be a cosy hideout when you just need to get away for a while to maybe read a book or drink a cup of coffee.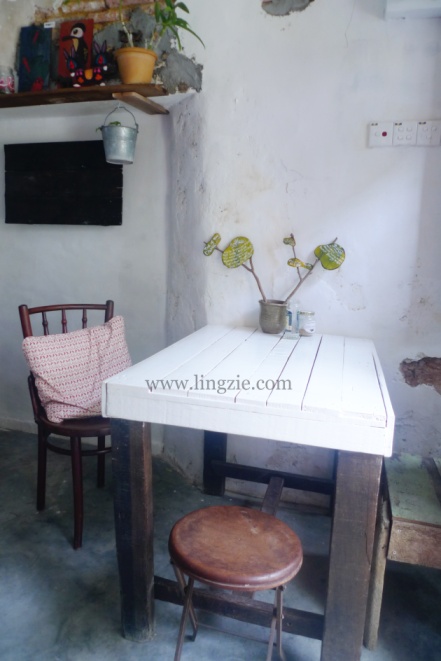 Stepping into Amelie Cafe, you would immediately notice that the place is small. Yet, it definitely has a certain appeal. The place is raw and rustic, with mis-matched chairs and tables, lots of tiny trinkets everywhere and art works adorning it's walls. It all threatens to look a lil haphazard, but thankfully falls just short of that. And instead is very laid back and cosy.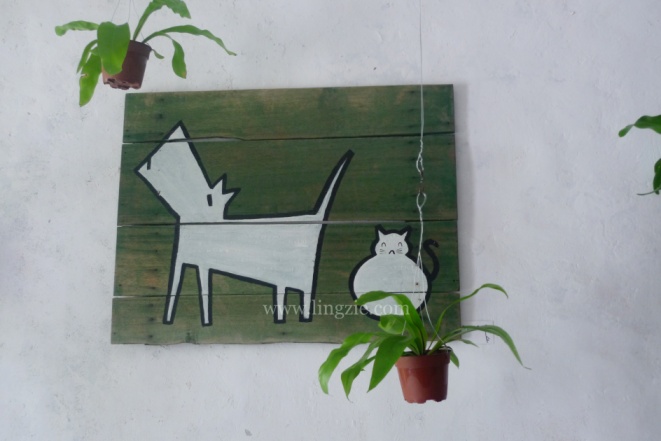 I just LOVE this painting! Don't you? Done by one of the owners of Amelie Cafe, this piece is actually for sale too.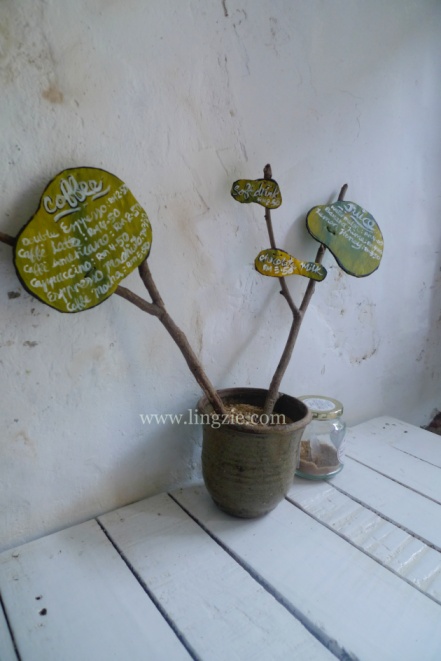 "Menu Tree" – very very cute!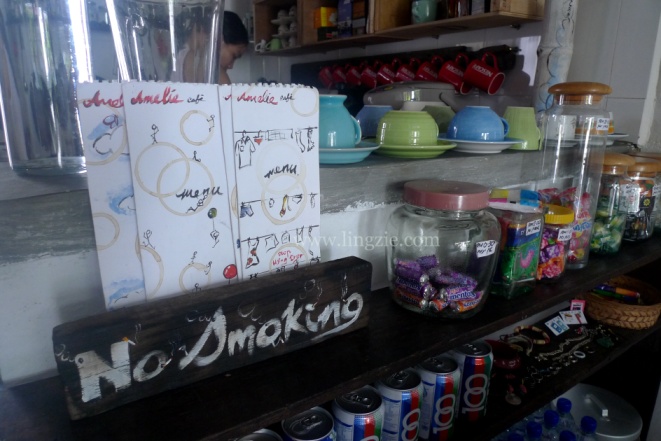 Check out their simple Hand painted menus. This place is definitely cute-ness overload. SO my kind of place!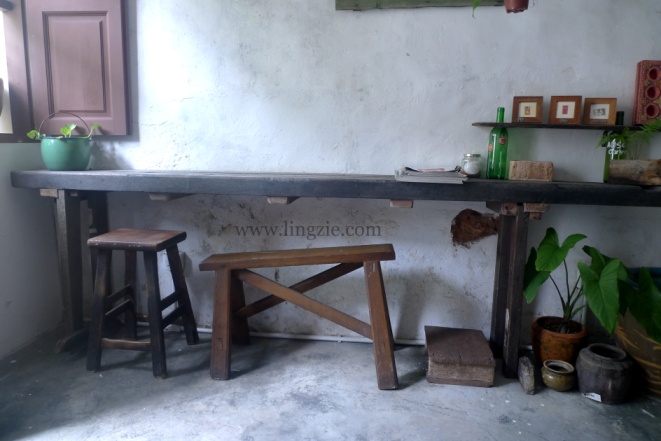 Amelie Cafe's concept – recycle and reuse. Almost all the furnishings in the cafe are made on their own which would explain the mis-matched look plus a charming slanted stool. And they served me in water in a clean jam jar!