If you're looking for something quick and tasty AND affordable, look no further than Ivy's Kitchen in Chow Thye Road (off Burmah Road). Ivy's Kitchen offers delicious local fare that comes in convenient fulfilling combo meals.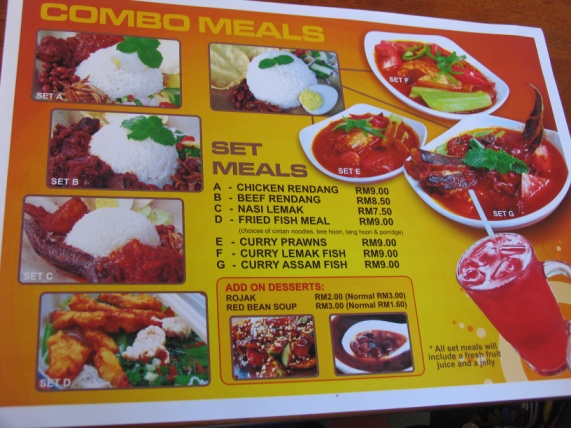 And not just one or two choices, but SEVEN choices for patrons to choose from. How's that for variety? The combo meals usually come with a drink (watermelon juice) and a dessert (longan jelly).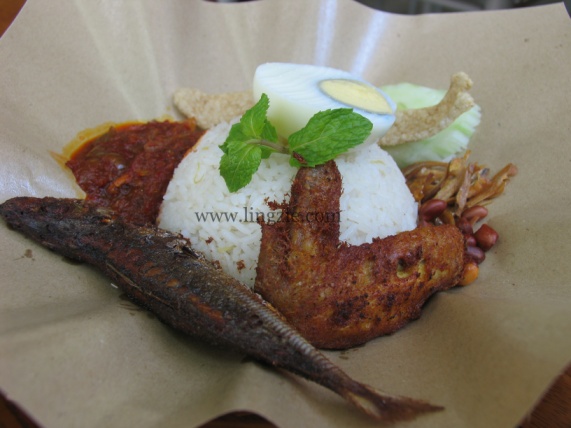 Let's kick things off with Ivy's Kitchen's best seller – the Nasi Lemak combo (RM7.50). The Nasi Lemak comes with crispy fried chicken and fish, topped with a delicious very spicy sambal and hard boiled egg. Crunchy ikan bilis and peanuts and fish crackers on the side.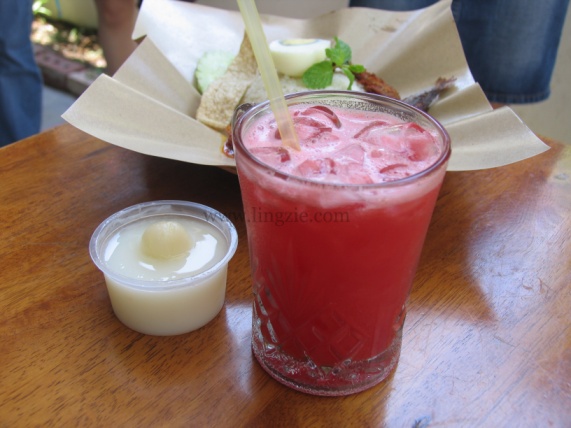 The Nasi Lemak set comes with Watermelon Juice and dessert – longan jelly.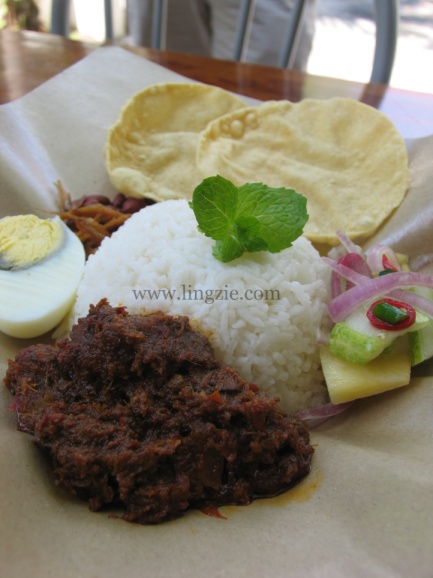 If Nasi Lemak doesn't quite cut it for you, then there's the Beef Rendang Combo Meal (RM9) to entice you. Served with pappadom and a refreshing pickled salad. The Beef Rendang was definitely a winner for me!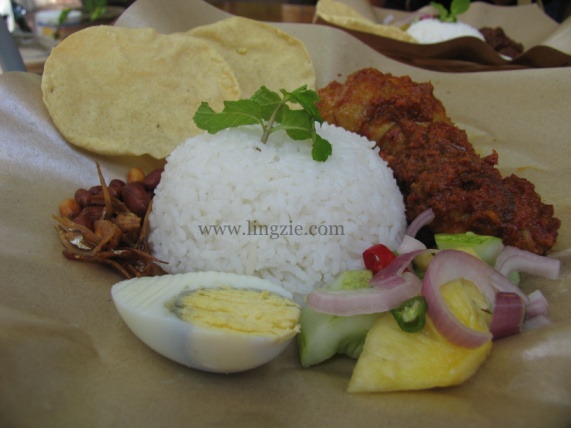 For those who don't take beef, the Chicken Rendang Combo Meal (RM9) is a worthy substitute. The chicken was tender almost falling off the bone and very well marinated.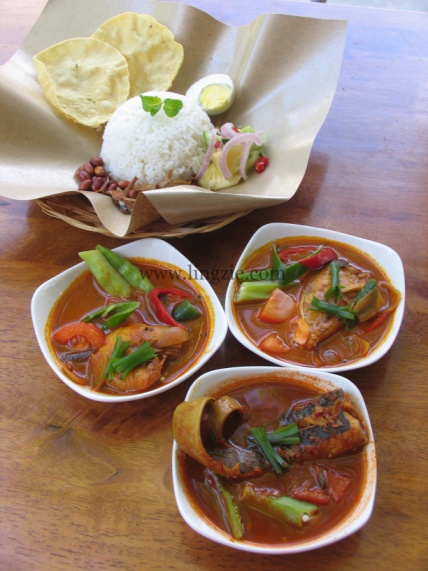 Next up on the Combo Meal selections are three different types of curries to tickle your tastebuds. There is the Assam Fish Curry, Curry Lemak Fish and Curry Prawns (RM9 each combo). These are served with a portion of rice, pappadoms, pickled salad, hard boiled egg and the yummy crunchy ikan bilis & peanuts. My favourite out of the three curries would be the Assam Fish Curry. Served with stingray fish, the curry was pleasantly tangy without being too overpowering.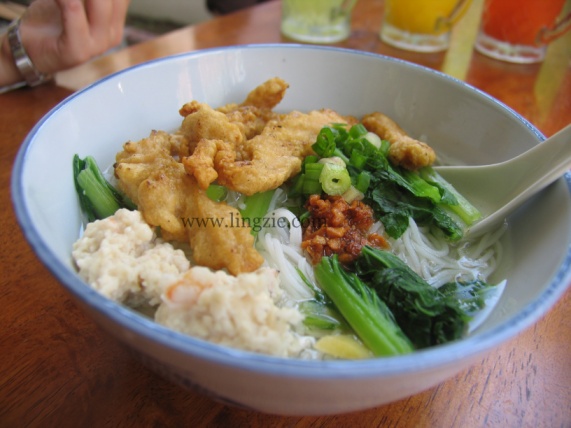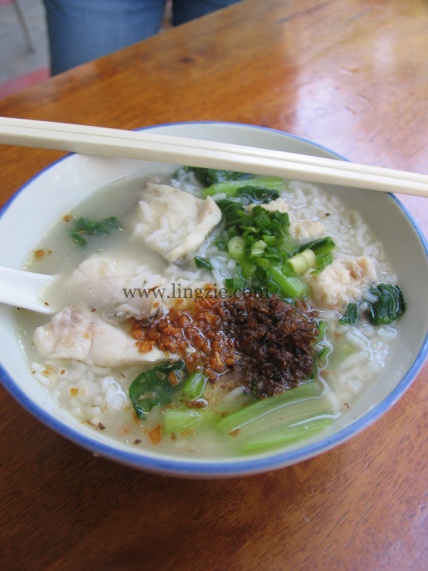 For patrons who prefer something light, Ivy's Kitchen offers Fish Noodle Soup combo at RM9 (with a choice of cintan mee, bee hoon, tang hoon or porridge). We tried the Bee Hoon soup with fried fish and the fish porridge. Both were equally satisfying though I would prefer the Bee Hoon Soup. These two dishes would be suitable for people with a lighter taste bud.