It's rather odd to find Klang Bak Kut Teh at Genting Highlands. And even odder still that we chose to eat there. Perhaps the cold weather made us crave some hot soup, and perhaps it stood out amongst the sea of seafood restaurants lined up in front of us at Taman Gohtong Jaya, Genting Highlands (warning bells going off in our heads, telling us to avoid 'em seafood places!)
Yes, it was perhaps because of a bit of both, that we ventured into this restaurant claiming to serve Klang Bak Kut Teh.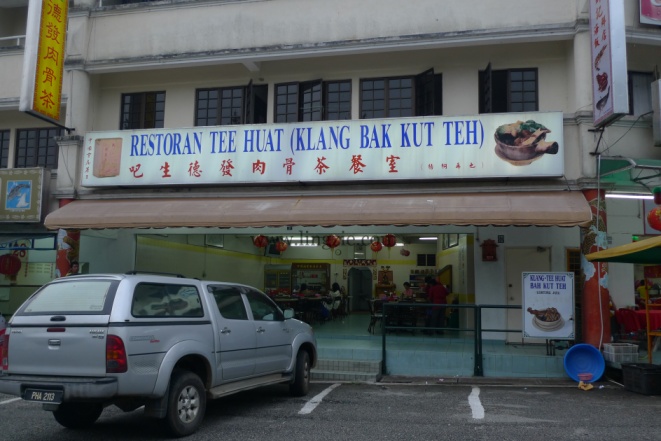 Tee Huat Restaurant – Klang Bak Kut Teh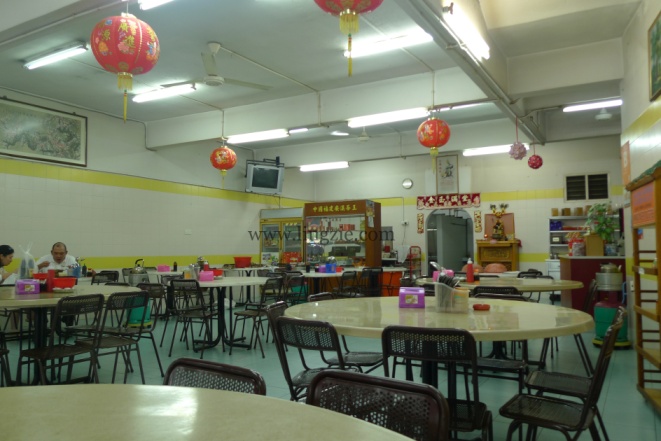 Simple interior, nothing fancy. But we were there in search of good grub to fuel our stomachs after the journey midway up to the mountains and therefore, the simple interior suited us just fine. I was still a lil apprehensive, for I am a person who never ever tries the many Penang Char Koay Teow stalls in KL, holding firmly to the belief that you can only get the real thing in its actual place of origin. Hence my slight apprehension here.
The owner saunters over oh so casually, seemingly dis-interested, since we were there rather early for dinner. His nonchalant confident manner seemed to echo that of the people running Ah Her's Pandamaran Bak Kut Teh (which, by the way, I reckon is the best Bak Kut Teh I've tried thus far!) And so I thought, perhaps, this was the real thing?
He quickly took down our orders for Bak Kut Teh for two with a mix of cuts (lean cuts and pork belly) And of course I had to add mushrooms – enoki, this time. 🙂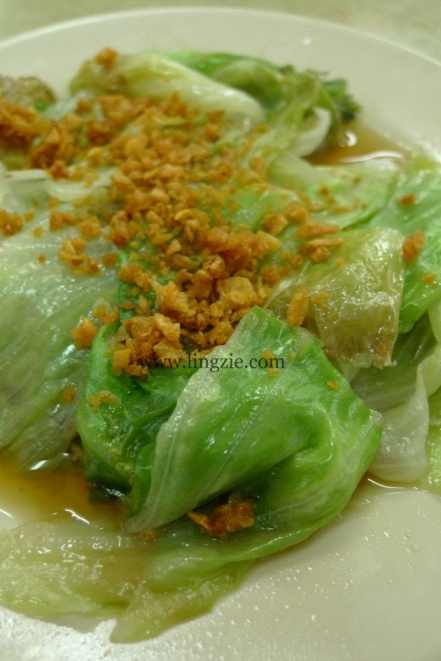 We ordered a portion of their vegetables – the usual type of veggies served at Bak Kut Teh outlets – lightly stir fried with oyster sauce and topped with pork floss.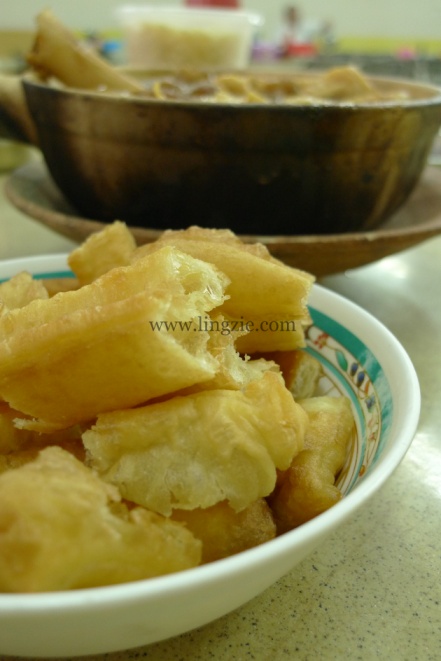 And of course we had to have the "Yau Zhar Kwai" (deep fried crullers). These weren't as crisp as I'd like. But thankfully they were not rock hard either!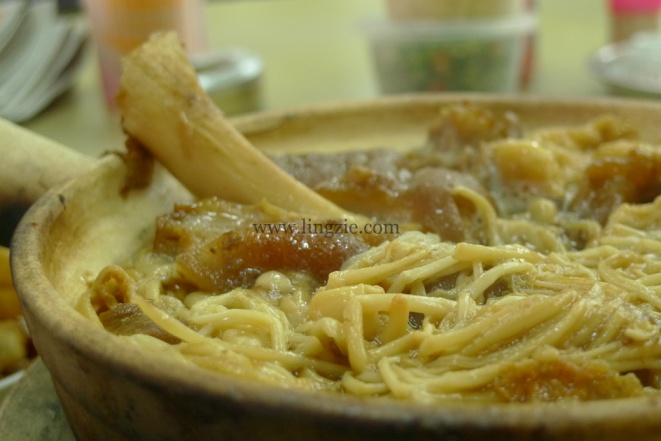 The Bak Kut Teh came, still boiling furiously away…. topped with a rather generous amount of enoki mushrooms! yay!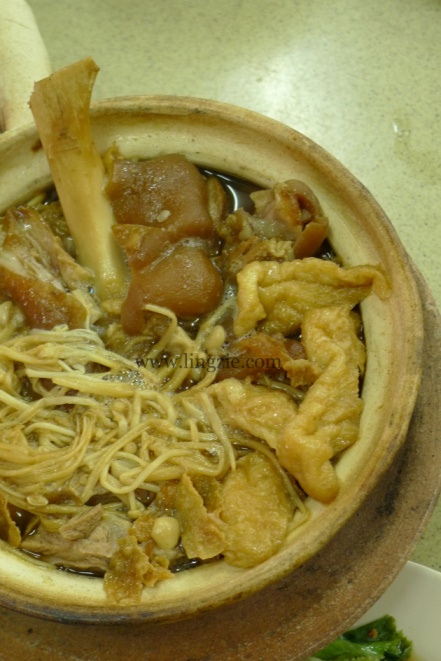 The Bak Kut Teh in all it's glory…
The soup isn't as thick and silky as Ah Her's version, but it is pretty good with a mild taste of herbs. I don't really fancy the ones with overpowering scents of herbs, so this Gohtong Jaya's Klang Bak Kut Teh sat pretty well with me. Our stomachs definitely welcomed the soothing hot soup. There is just something about drinking hot soup in cold weather isn't there? 🙂 Or perhaps its just a Chinese thing. And even though my parents claim I am very 'un-Chinese' with my preference of bread over rice, somehow, I start craving hot meals after one too many cold meals.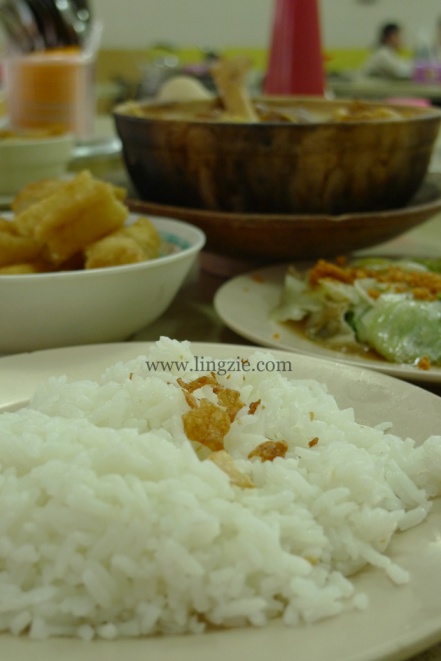 The white rice came with a sprinkle of fried shallots – akin to Ah Her's version. But unlike Ah Her's oily rice, it's just plain white rice here. More forgiving on the waist line 😛
The  total bill (including a pot of Chinese tea) came up to RM56.90
Now, I think you could most likely get it cheaper in Klang itself (or even in KL), but hey, this is Genting Highlands we're talking about. Nothing is cheap up here in the gambling mountain!
However, I was pleasantly surprised with this meal. Not the best Bak Kut Teh (that title still belongs to Ah Her) but still pretty good! Definitely something to consider when you're up in Genting Highlands and want something hot in your stomach.
And yes, this very belated post is a continuation from this heavenly post. 🙂
Restoran Tee Huat – Klang Bak Kut Teh
27 Jalan Jati 1, Taman Gohtong Jaya,
Genting Highlands,
69000 Betung, Pahang Darul Makmur.
Tel: 012 -323 8386 or 012-910 9864