I had first read about Chin Bee Tea Restaurant from Criz, who sang high praises for the place. Intrigued, I subsequently have brought my family along to dine at Chin Bee and we have all fallen in love with the food served at this place! Don't be fooled by the name 'tea house'. Usually, one would think that 'tea houses' only serve light snacks to go with the various types of Chinese teas. But Chin Bee Tea House has a 'secret weapon' in the form of their very experienced chef who whips up excellent mouth watering dishes!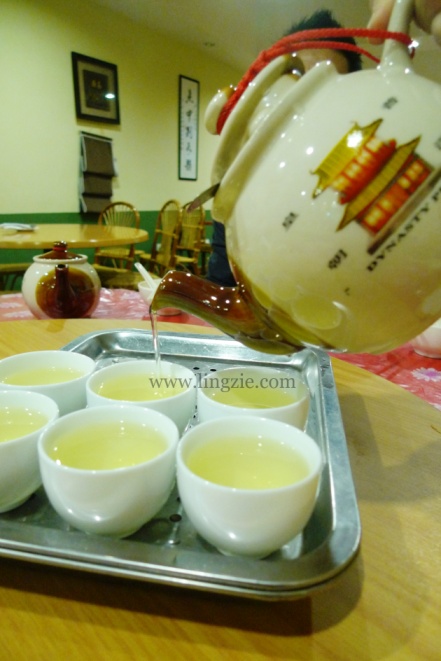 Chrysanthemum bud tea at Chin Bee
The menu is almost entirely in Mandarin, but the friendly lady boss speaks perfect English and is always helpful when recommending dishes.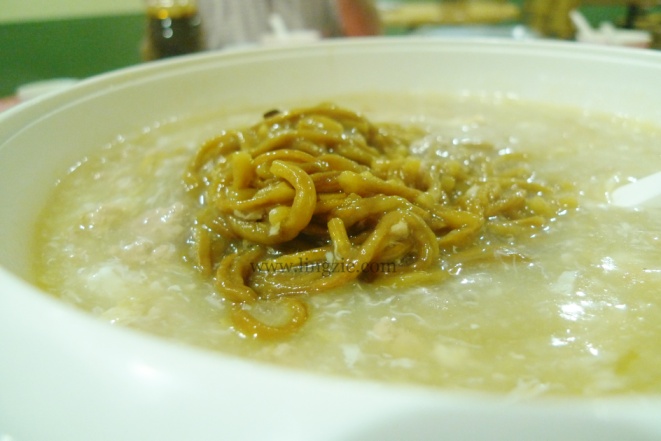 A favourite with my family is their 'Hong Tu Noodles' (RM15 for a big portion that fed 6 of us). The noodles comes in the form of 'yee mee' noodles cooked in a thick gravy which reminds me of shark fin's soup. But this gravy is flavored with Chinese wine which adds much depth to this delicious noodles. A must try!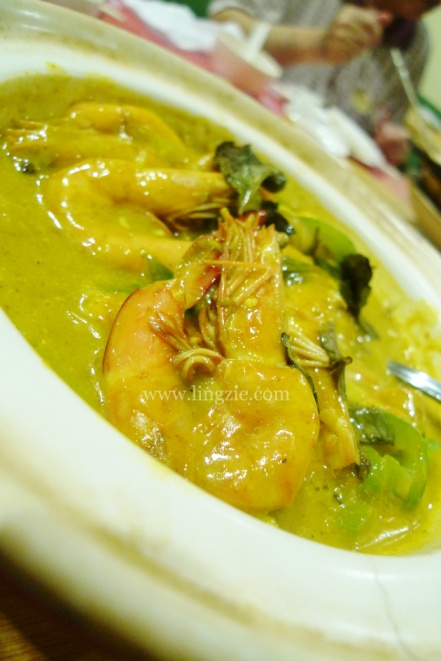 During one of our visits, we were recommended the 'Lok Yok Har' (in cantonese) RM30. This dish was described as an "Englishman's curry" for it is thick and creamy with just a hint of spiciness. A unique dish which we all enjoyed and a huge plus point was that the prawns were very fresh.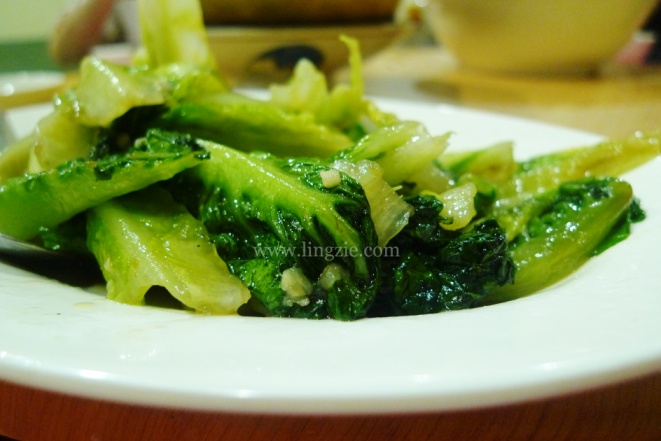 Chin Bee serves up various types of vegetables such as the popular "4 Heavenly Kings" which is a spicy stir fry of 4 different types of beans. But we opted for a lighter stir fried vegetable ("yau mak") dish (RM8). I don't fancy it when I get a plate of vegetables soaking in grease as I feel all that's needed is just a light touch of oil to cook the vegetables. Thankfully, the stir fried veggie here is just that – light and not overly greasy.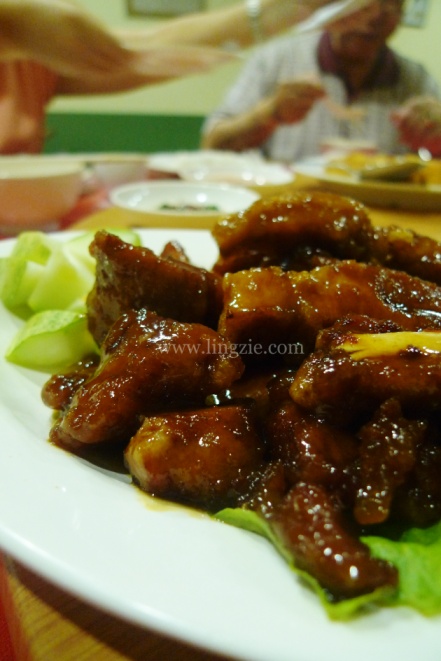 Chin Bee's Special Spare Ribs (RM15) is another must try dish that we order almost every single time. It may look like any other spare rib dish, but boy are you wrong! This deliciously sweet spare ribs have a melt in your mouth quality as the spare ribs are made up of a layer of lean meat balanced by a thin layer of fat. Again, the sauce is lightly flavored with Chinese wine. Definitely a signature dish!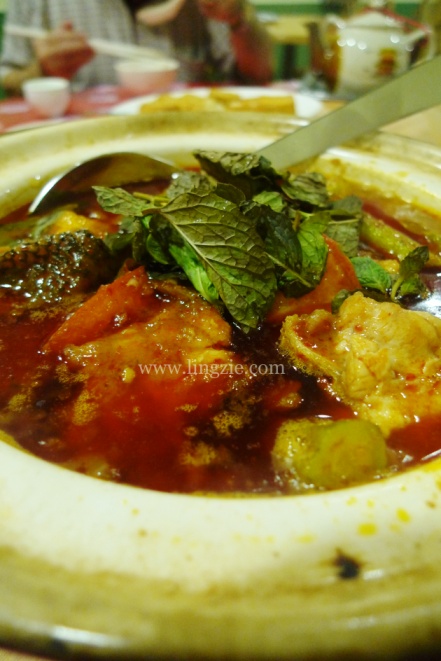 Chin Bee also serves up a mean curry (fish or prawns). During this particular visit, we chose the curry cooked with fish fillets (RM30). Lots of 'bunga kantan' (ginger torch flower), curry leaves and spices flavors this dish. We love the curry so much, we usually ask to 'take away' the remaining curry to be eaten at home with Bengali bread 🙂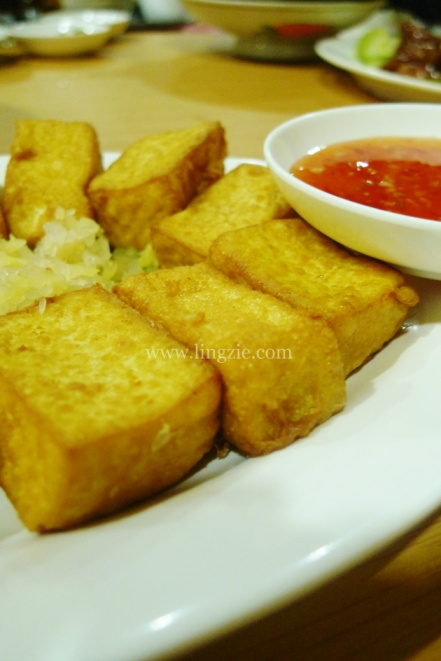 This simple but appetizing fried tofu dish is given the name in Mandarin which translates to "Guaranteed to Succeed"! Lol. Don't you just love it how Chinese dishes are given auspicious names? Rather confusing yes, but it is hoped that eating the dish will grant you these auspicious wishes. Our fried tofu dish (RM8) came served with a chilli dip and chopped up pickled vegetables, which adds a different texture to the soft tofu. A dish that would be popular with kids and adults alike.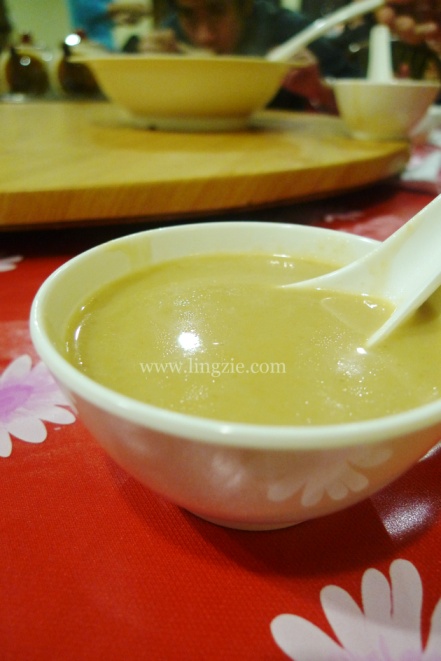 Almost towards the end of the meal, we decided that a dessert was in order and so we enquired if they had "Fah Sang Wu" (creamy peanut dessert). And to our delight, Chin Bee's chef said yes. So we excitedly ordered it, but alas, as it was quite packed during that time, and we had only put in our order so late, the Fah Sang Wu took some time. The reason being that it was cooked fresh. Chin Bee's "Fah Sang Wu" (RM15) had a fragrant peanut taste which would have been perfect had the dessert been thicker and creamier.
All in all, I would say that the food at Chin Bee is indeed above average. We love the flavours and each dish seems to be seasoned just right. Definitely a place to consider if you're looking for tasty wholesome good Chinese food in Penang!
Noordin Street is also known as "Jee Tiao Lor" (in Hokkien) where Hotel Grand Continental is located (at the corner of Noordin Street and Jalan Gurdwara), near Gama supermarket.
Chin Bee Tea Restaurant
124 Lebuh Noordin, 10300 Penang
Tel: 04-261 1761
Opening Hours: 12pm-3pm (Lunch), 6pm-9.30pm (Dinner) Closed Alternate Wednesday
Other reviews: