Remember this post where I promised that mucho yumminess was headed to our shores?
Well that yummi-ness is now here! The newly revamped Sigi's Bar & Grill on the beach at Golden Sands Resort, Penang is now opened! And while the Official Launching is on March 10, Sigi's Bar & Grill is currently open to in house guests and special reservations.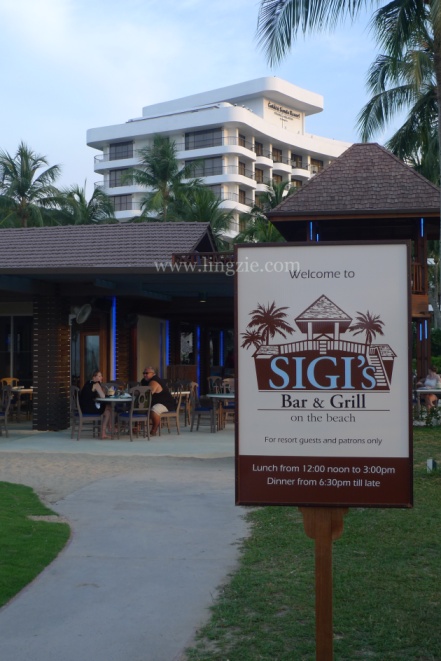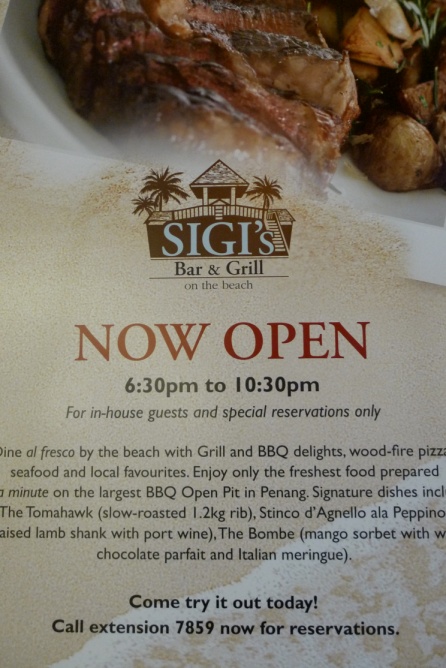 If that sneak peak lunch by Sigi's new Executive Sous Chef was anything to go by, expectations were at an all time high as I walked into Sigi's last weekend.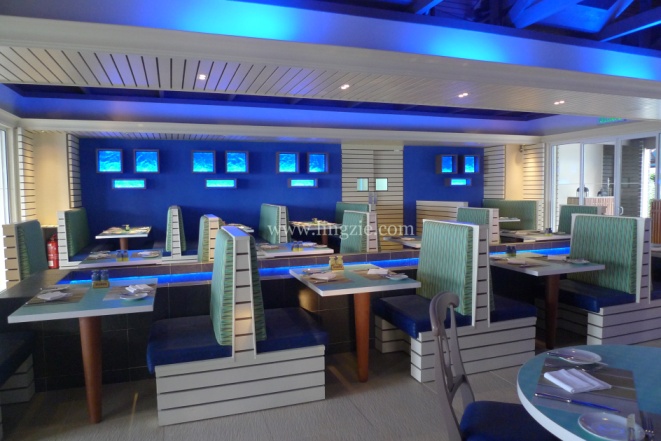 The new Sigi's Bar & Grill is laid back – with an al fresco dining area (so that you can sip cocktails while you enjoy the cool sea breeze) and also an air conditioned dining area all done up in hues of blue. They've also got an al fresco bar, which was abuzz when I arrived, with hotel guests enjoying a cool drink after a dip in the pool (that's conveniently a stone's throw away) How's that for enjoying life eh? 🙂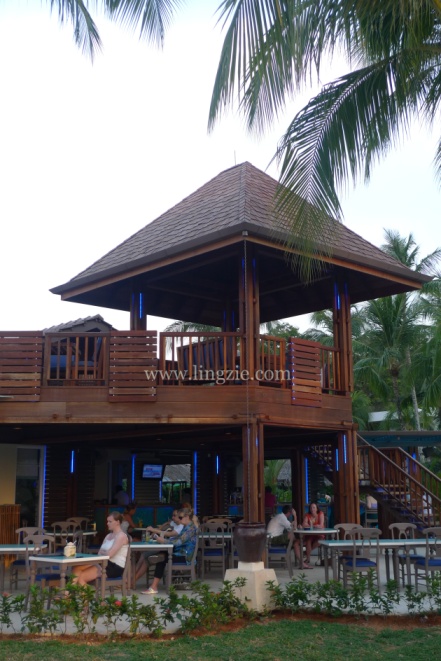 Dad being dad took a quick glance at the menu and starting ordering almost immediately much to my protest, for I am one who likes to browse the menu from front to back, reading all the descriptions of each dish carefully before mulling on what to order. 😛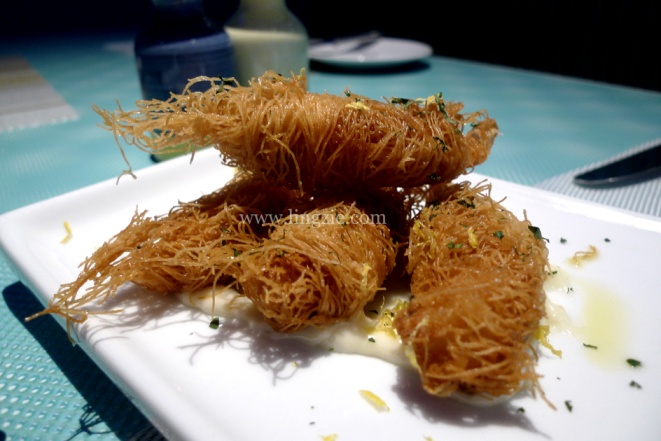 To kick start the meal, we had the Kataffi Prawns (RM28) served with an aioli sauce which was similar to the one I had during the sneak preview lunch. I was happy to see it on the menu for it is indeed a delectable appetizer which disappeared very quickly off everyone's plate! It got stamps of approval from everyone in my family as they munched away on the crunchy pastry encasing the prawns.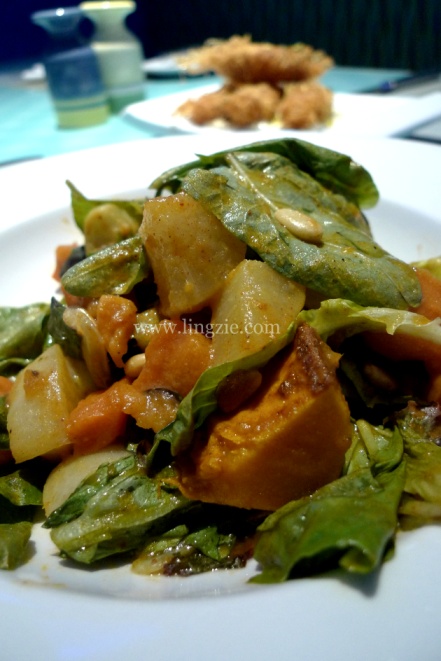 From the list of interesting salads (which includes a tantalizing sounding Warm Lamb Salad), we tried the Spice Roasted Vegetable Salad (RM19) which sounded very heart warming to me. And when it arrived, it looked very comforting with all the roasted pumpkins and pine nuts, reminding me of a warm winter salad perhaps? Tossed with a honey vinaigrette that tasted slightly tart. Now I must admit that I was about the only person in my family who fancied this salad. Probably because my family isn't big on salads and tangy foods. But I will stand by this salad and say that its something you don't see very often in menus here in Penang. This salad is, by the way, also suitable for vegetarians.