This is not the first time I've written a blog post about Sakae Teppanyaki & Sakae Izakaya at Juru Autocity. My first posts on this place was back in 2008 and since then we have dined there quite regularly. Recently, a group of bloggers were invited to Sakae Teppanyaki as they have revamped their menu, combining both Sakae Teppanyaki and Sakae Izakaya's menus into one for easier navigation. The blogger event was also in conjunction with their newly launched 2 in 1 dining concept – for dinner, go for Sakae Teppanyaki, and for after dinner drinks & desserts, Sakae Izakaya should serve you well. Both are housed under one roof, hence making it conducive for diners to move from dinner to after dinner drinks with ease.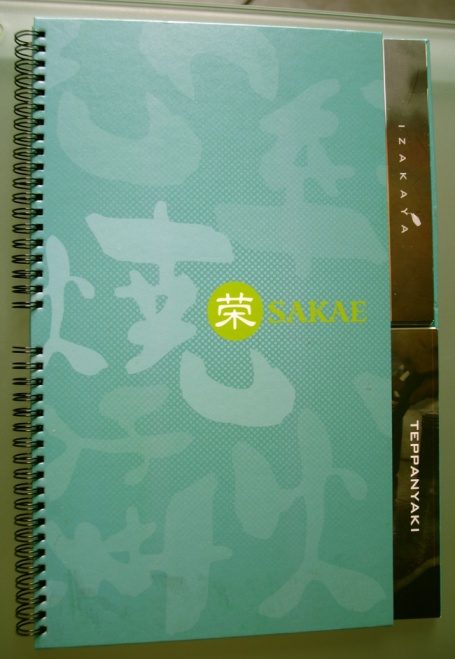 The blogger event started off with a Teppanyaki demo where we were treated to a short live Teppanyaki cooking by Sakae Teppanyaki's chef. He showed us how to cook Garlic Fried Rice and subsequently informed us that some of us would get to try our hand at cooking our own! I was one of the 3 people who got to try cooking the fried rice Teppanyaki style. And I must say…. its definitely harder and hotter than it looks! 😛


The Flying egg 🙂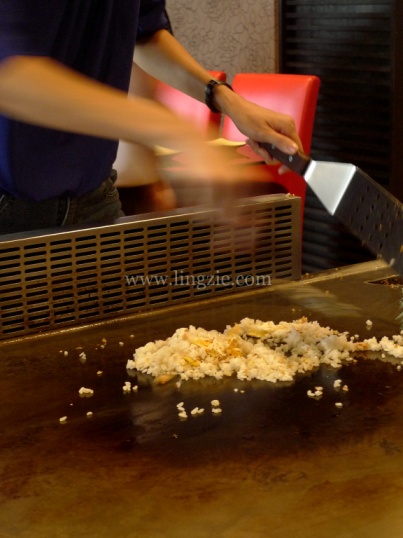 Cariso doing her thing…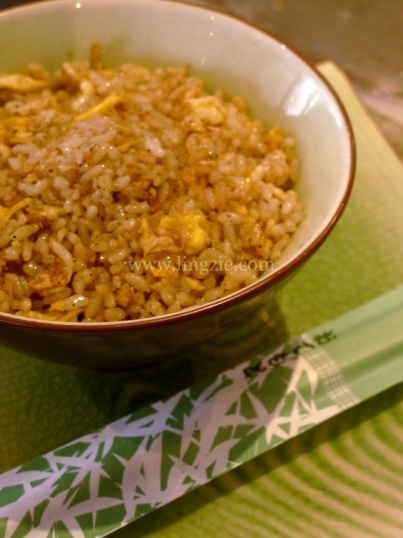 Garlic Fried Rice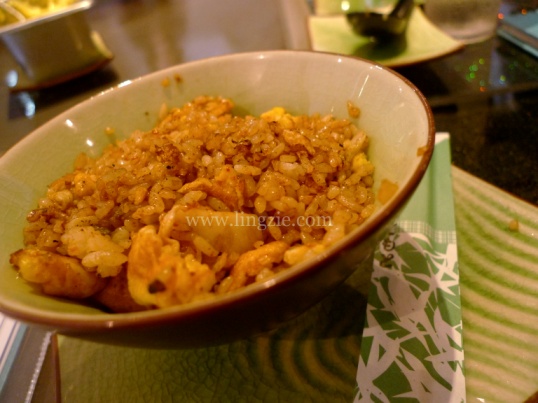 My Kimchi Fried Rice – the chef decided that I should make Kimchi fried rice instead of garlic fried rice! 😛
After the Teppanyaki demo, we were ushered upstairs to the Izakaya portion of the restaurant where we were greeted with beckoning lush couches and a huge lovely chandelier.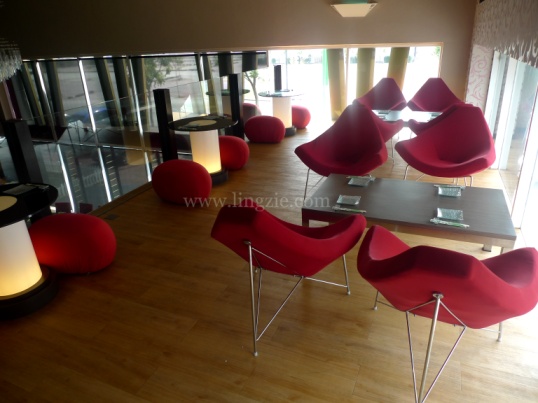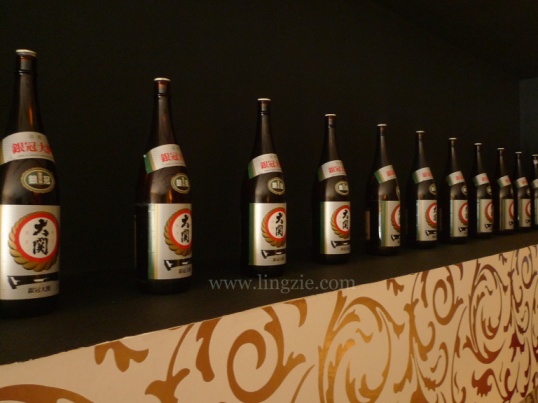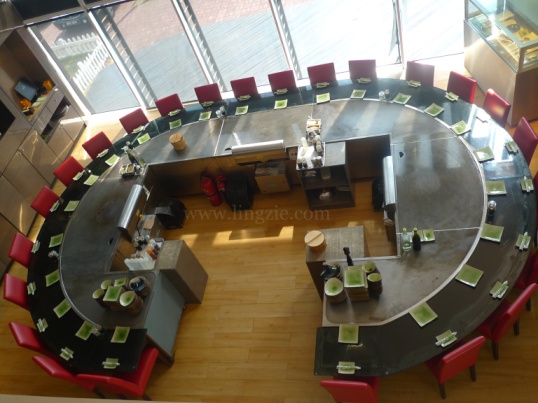 We proceeded to the next session of the event – Sushi making demo, followed by hands on Sushi Making!! How cool is that?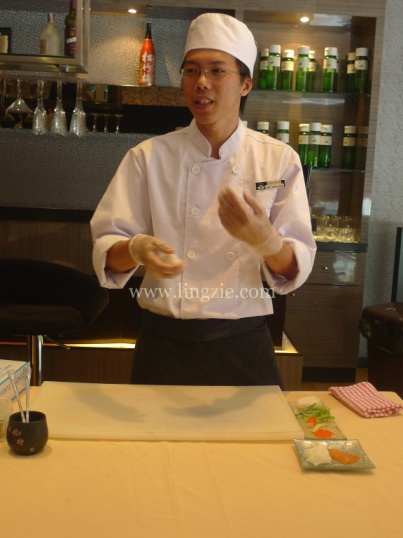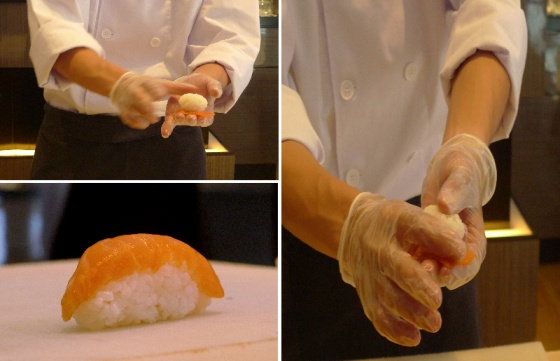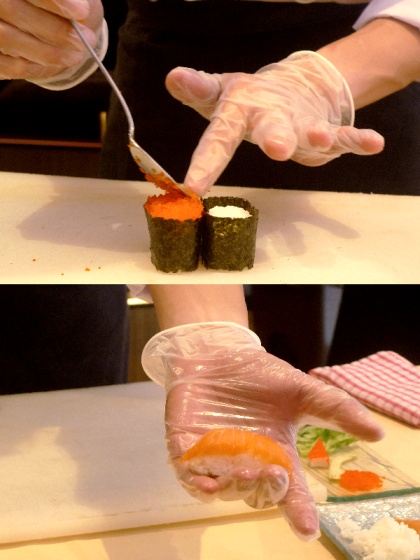 The sushi chef showed us how to make 3 types of sushi including a california hand roll. His deft hands quickly and competently shaping, folding and smoothing out the edges.
Next, we got to try our hand making our own sushi…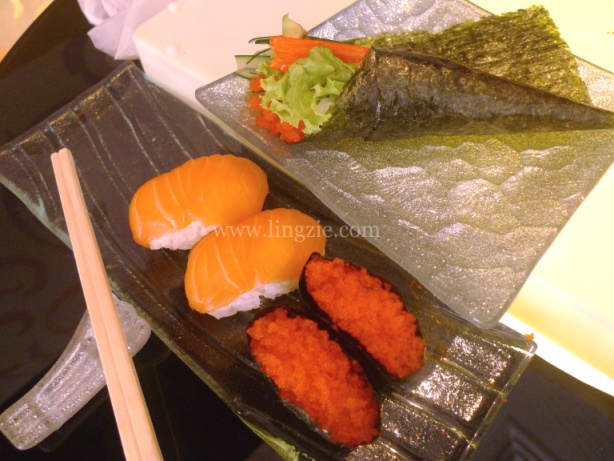 Ta-dah! My 'master piece' 😛 I think my California Roll looks a bit too thin… lol. But it was definitely a fun experience and we even learnt some tips and tricks from the sushi chef himself!
After the sushi making demonstration, we were ushered downstairs again to the Teppanyaki hall for dinner. On to the next page for our delicious dinner….