So Life has been crazy and many a time have I found myself missing my blog n blogging in general.
And suddenly one day it hit me. Perhaps I could blog on the go! Surely the there has to be an app somewhere for wordpress on iPhone… (ok I dunno why I didn't think of it earlier but oh well… Better late than never right?)
So this will be my very first blog post on the go (hoping this works)!
And what better way to kick it off with than…yep you guessed it… Dessert!! 🙂
Specifically – ice cream.
And not just any old ice cream mind you…
But ice cream with local flavors lovingly made by the good people from The Last Polka!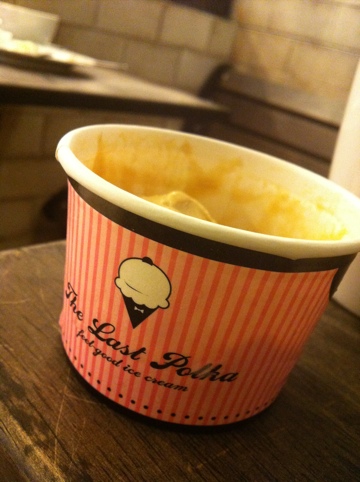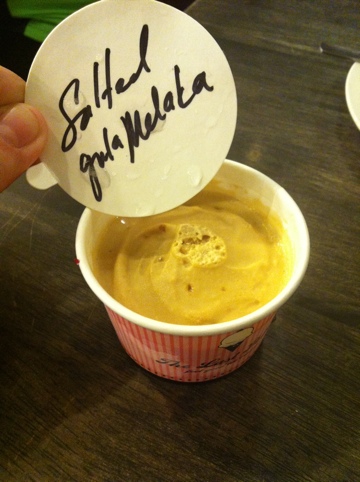 Salted gula melaka ice cream~~~It's absolutely heavenly! A strong distinct taste of gula melaka without being cloyingly sweet due to that salty after taste. I'm in heaven!!!
Where? The Last Polka supplies their yummy ice cream to a few cafes in Petaling Jaya. And I had this particular one at Whisk in Empire Subang 🙂 (Whisk is a quaint lil cafe that serves up cakes coffee n macarons)
They also have other flavours such as Horlicks, Teh Tarik n more…
The damage? RM6.80 each
Check out Whisk and The Last Polka on facebook for more info! 🙂
(now, keeps fingers crossed while I hit 'publish')
🙂