With so many commitments and demands of my time lately, food hunting is now a luxury. Therefore I do look forward to the precious few moments where I can actually go out to town and enjoy a good meal. (So it really does piss me off when I get to go out for dinner to try a new place and get served crap food, which unfortunately happens one time to many lately, with a few of the new-er cafe style places in Penang!)
But amongst the haystack of mediocre lacklustre places, shines a brilliant diamond in the rough – Sumi-ka Yakitori! (unfortunately, it's not located in Penang, but in SS15 Subang Jaya) Nonetheless I just have to rave about this place.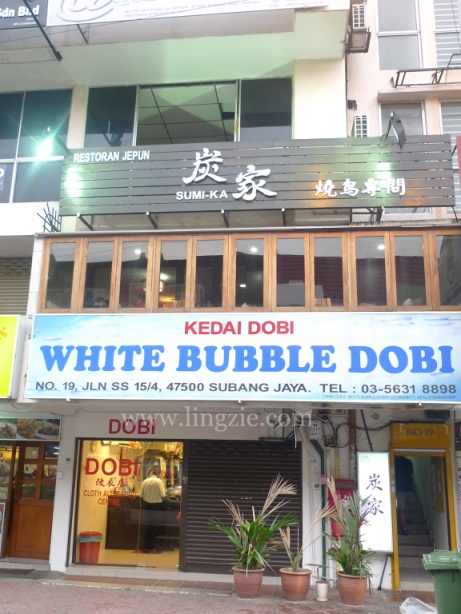 It's an unassuming, blink-and-you'll-miss it kinda place. In fact I don't really know how to get there myself (but there are some directions and the address at the end of this post). The black sign board of Sumi-ka overshadowed by the big,  bright White Bubble Dobi sign. Sumi-ka is not new, but it definitely has a loyal following judging from the labelled bottles of wine and sake along the wall…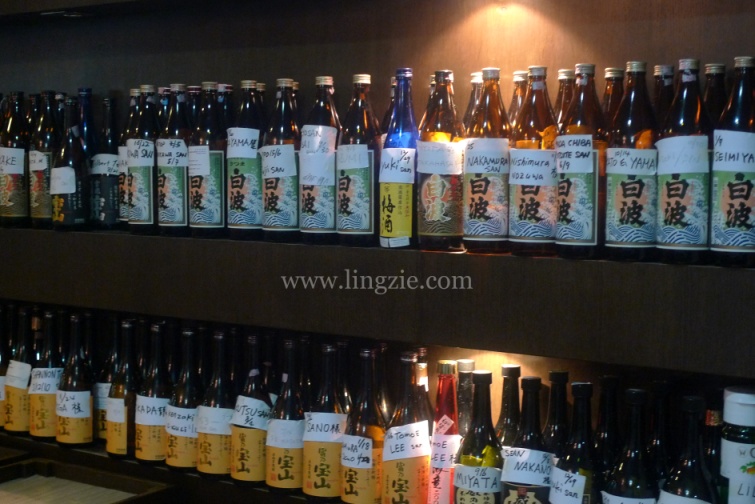 Sumi-ka is not a big place. Tables are limited and they serve a small but varied grilled menu. The Japanese big boss himself helms the grill and is a jolly and loud character. Every now and then, you'll hear an energetic chorus of 'HAI!' (Yes in Japanese) from the staff, in response to something their boss shouts in Japanese. The staff are efficient and quick. They pick up succulent sticks of meat from the grill and serves them in a flash.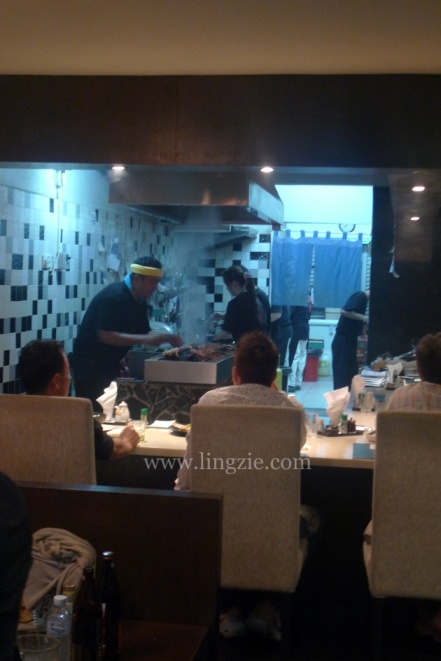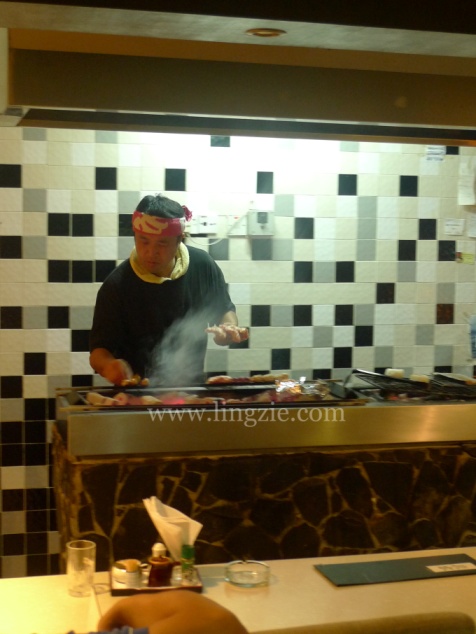 The menu is a simple two page menu – no photos. Just a list of different meats and vegetables for you to choose from.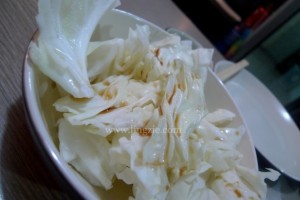 First you get serve a bowl of cabbage salad that's free flow (just some fibre to balance up all that charcoal grilled meats later on.. hehe) Okay.. here goes… photos galore!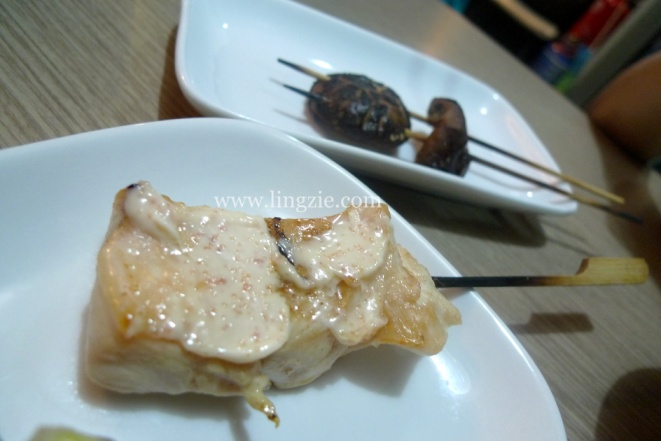 Salmon and Mushrooms (which had a lovely delicate smoky flavour, slightly crisp on the outside, juicy on the inside!)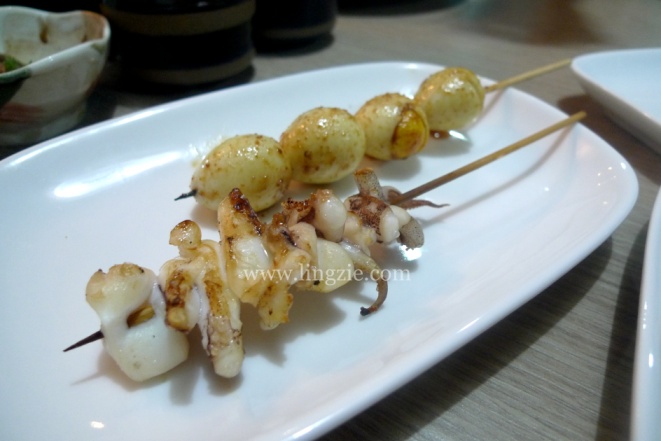 Squids (no rubbery squids here, yay~) and Quail Egg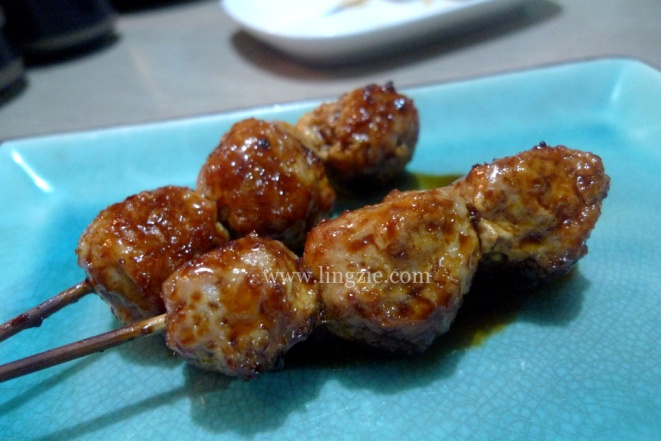 Meatballs coated with a sweet sauce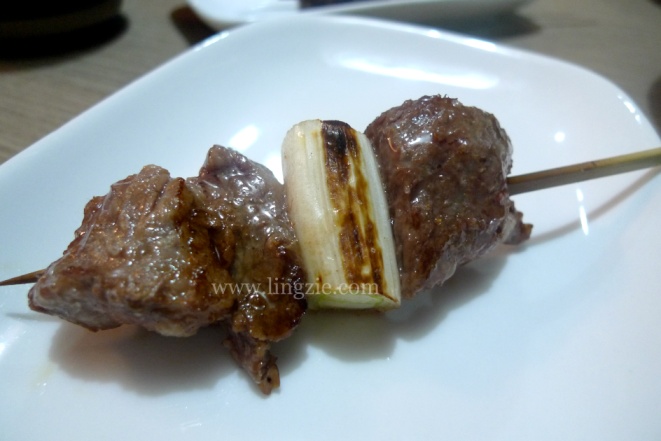 My absolute favourite meat on a stick here at Sumi-ka – the Miso Beef Ribs… tender flavourful meat.. one stick is simply not enough! (though your wallet may protest a lil cos its about RM9 a stick?)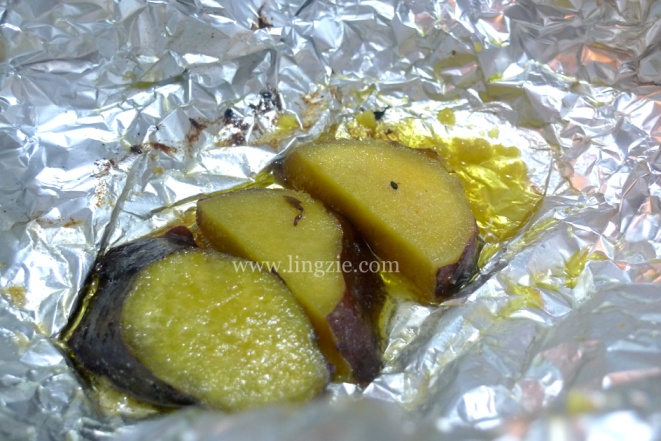 Grilled sweet potato – buttery and sweet, another must try! Be careful not to burn yourself while opening up the foil though!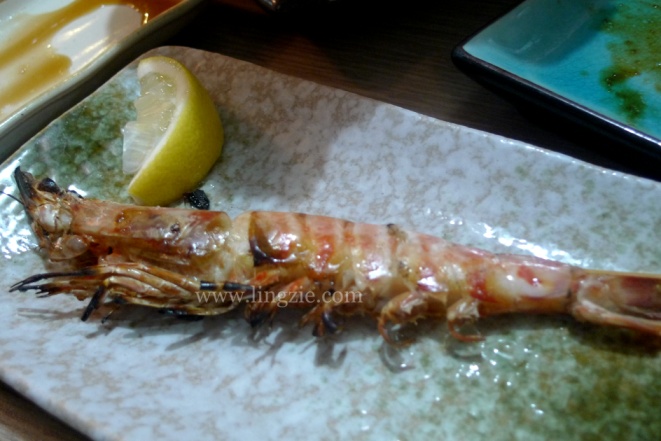 Grilled prawns – these come in S, M, L size. lol I think we had the M.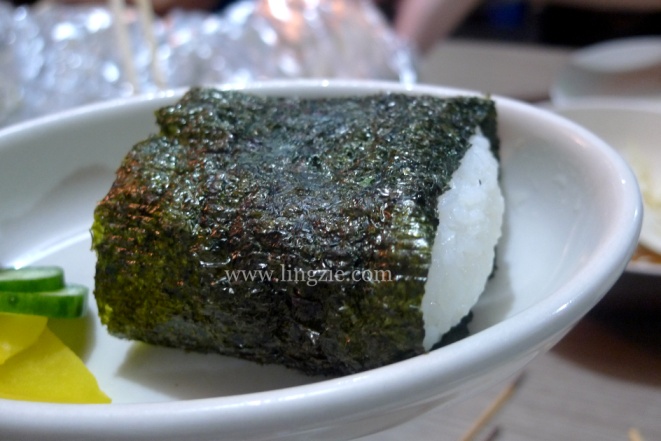 Onigiri <3 They also do a toasted onigiri basted with a lil teriyaki sauce which is equally yummy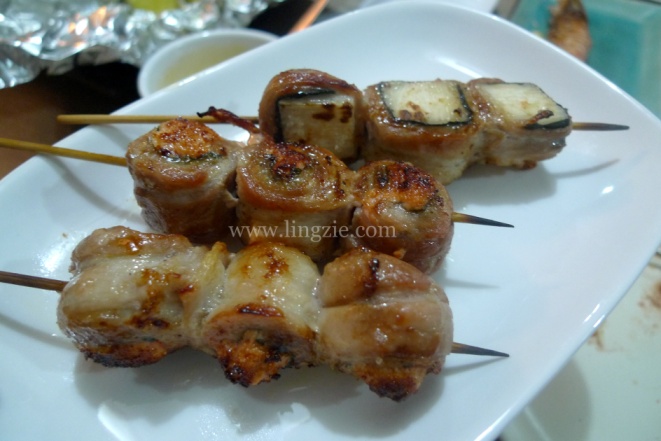 Pork Bacon rolls!!  One with cheese and the other with Mentaiko, both I like 🙂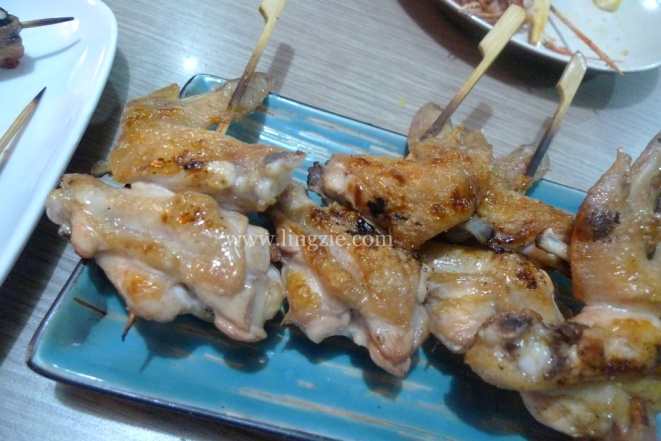 Grilled chicken wings with course salt sprinkled on top. This may be a lil salty for some, but I do find that the salt lends much flavour to the wings.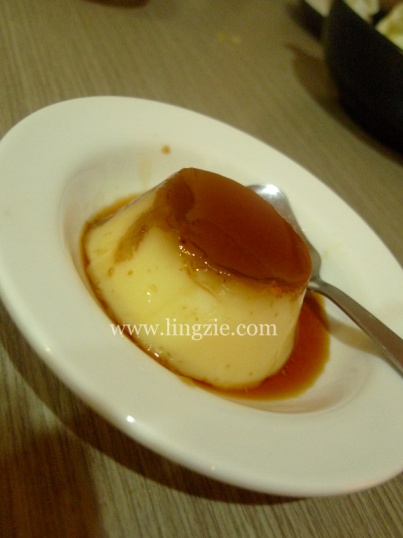 And finally a lil something sweet to end the meal – pudding or Creme Caramel.
Prices per stick ranges from RM4-6, with some pricier items at RM9 for the beef. Sumi-ka also serves grilled fish like saba and there are also items from the specials board (written in japanese though so you'd have to ask the staff to translate :P)
The place is small so best to call to book a table. Service was prompt on both my visits thus far. A word of caution though, its really easy to rake up a rather huge bill munching on these nifty lil sticks of yummi-ness. But nonetheless, I'm definitely a fan!
Sumi-ka Yakitori Restaurant
NO. 19, 1st Floor, SS15/4
47500 Subang Jaya
TEL: 03-5632 9312/016-224 9312
Opening hours: Dinner ONLY 6pm-12am
For more on Sumi-Ka and directions to the place check out KY, Masak-Masak and Precious Pea.