We spied a new restaurant opening up at the busy Burmah Road (just a lil further down from the Pulau Tikus police station) where the old Strada
Restaurant was located. (Strada has now moved to Codrington Avenue)
And so one fine afternoon we drove past Sukhothai and decided to drop in. We were lucky enough to get a parking spot in front of the restaurant 🙂
We were seated promptly and shown the menu which surprisingly enough only has 4 items to choose from! How's that for niche and simplified? (guess I've been watching too much restaurant makeovers on tv where there's images of them slashing off items on the menu in efforts to keep it simple and not try to serve everything under the sun!) Lol
There's the Thai beef noodles (option of original noodles, glass noodles and instant noodles), Pad Thai, Fried Rice and…. Shoot! I forgot the fourth item!! (my bad, so sue me!)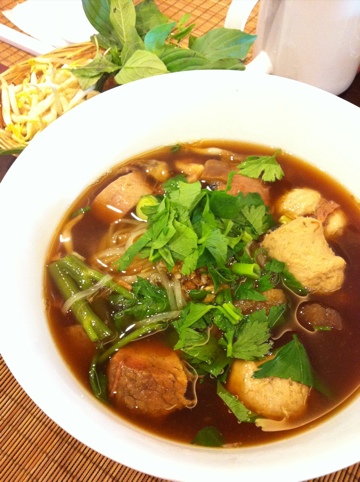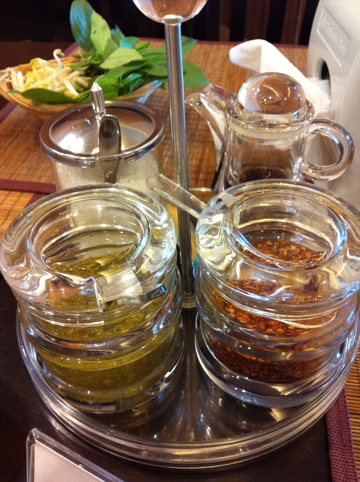 Thai beef noodles RM12.90 (with original thai flat noodles which are silky smooth!) and condiments to add on your own (chilli powder, chilli paste etc)
The beef noodles come served with a side of raw bean sprouts (good thing it's on the side cos my grandpa doesn't like them.. To each his own)
Grandpa thoroughly enjoyed his beef noodles. I stole a few bites and found the broth to be hearty and flavourful. The beef was generous, tender and succulent.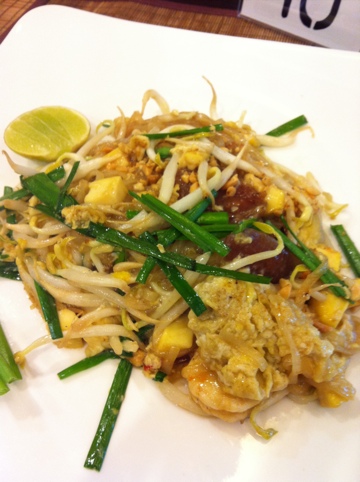 Meanwhile, I had the Pad Thai (RM12.90) It was sweet (as is characteristic of pad thais) and a good squeeze of lime lends it a lovely sweet and tangy flavour.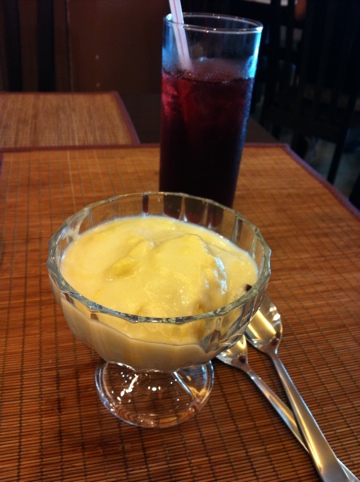 We ended the meal with Durian sticky rice (RM8.90)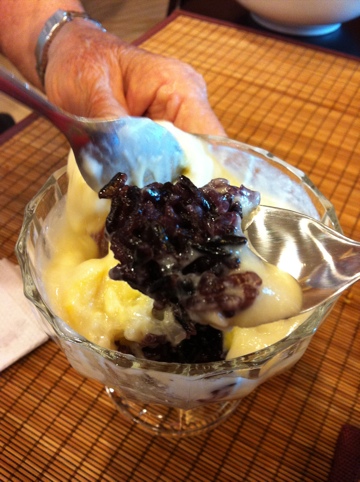 It was really rich, creamy, sweet and had a not too overpowering durian flavour.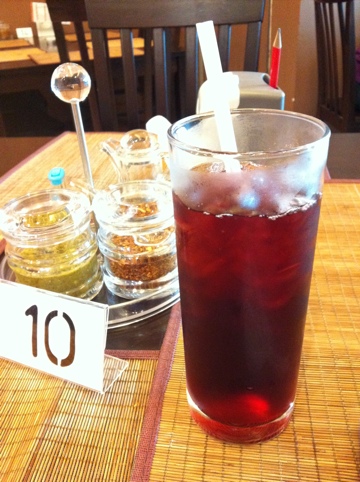 My roselle juice (RM4.90) which was refreshing (their drinks list is longer than their food list! Lol)
We found service to be very prompt and friendly. And the food was pretty good too! 🙂
Sukhothai Beef Noodle House
238 Jalan Burmah, Penang
Tel: 0124335588
(Sukhothai is located along a row of shophouses just down the road from the Pulau Tikus police station. Parking is limited though, but you can park opposite the road where Penang Dental and Tan Mark bookstore are)