Being a lover of cheese, I jumped at the opportunity to try out G Hotel's latest promotion – A Cheese & Wine night which happens every 2nd Thursday of the month.
Upon arrival at Malaysia's Most Stylish Address, I was ushered to their G Lounge where a lovely spread of cheese and accompanying snacks lay waiting.
The Cheese & Wine promotion is priced at RM70++ which includes two glasses of wine (your choice of red or white) and free flow of international cheese selections. Also included are accompanying snacks such as French Baguette, cheese crackers, grapes, prunes, apricots, olives, vegetable crudites and various nuts (almonds and walnuts). On my visit, there were 6 different types of cheeses  – Gouda, Cheddar, Parmesan, Brie, Emmental and Camembert.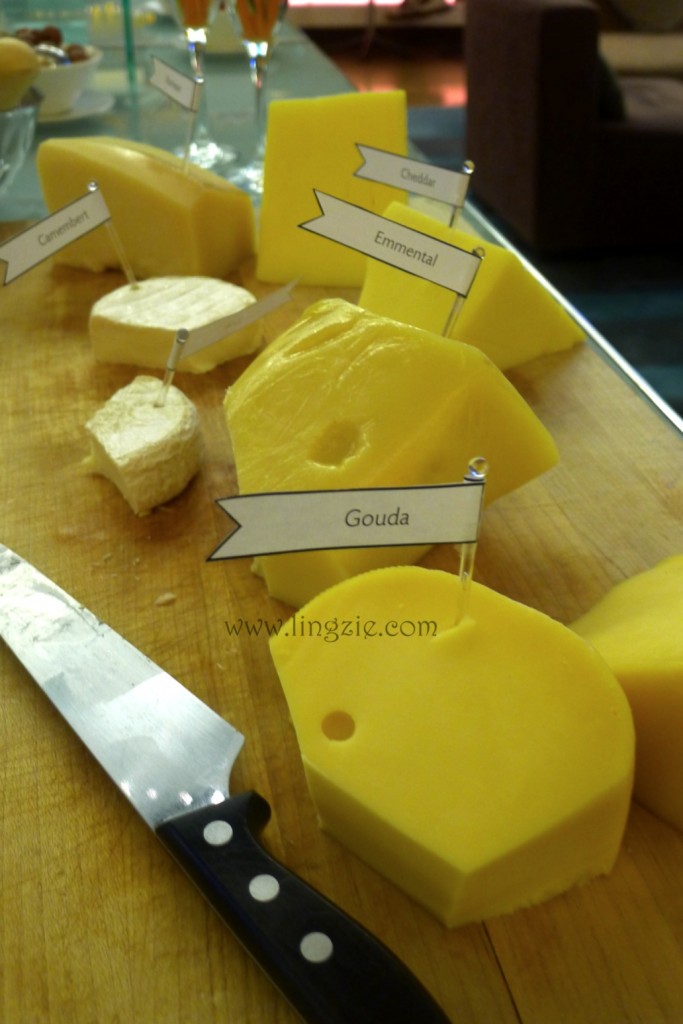 Brie and Camembert both originate from France, and they are both soft cow's cheese. And they do look rather similar. Both are soft, creamy and rich with subtle differences to their taste, being that Camembert has a much stronger flavour and odor. I personally prefer the Brie 🙂
Meanwhile the Cheddar cheese originates from England and is a relatively hard pale yellow  cheese. The Gouda is a semi hard cheese made from cow's milk but I didn't really like it for it had a slight bitterness. Perhaps my palate had yet to adapt to the taste.
I enjoyed the Swiss Cheese – Emmental with its creamy nutty flavour. And finally there is also perhaps the most recognizable cheese to us non cheese connoisseurs would be the Parmesan cheese, for this is the cheese that pops up on pizzas and pastas.
My plate  of cheese and snacks (one of many… :P)
I found the environment to be very relaxing at the lounge, perfect to unwind after a hard day's work. It is also a great premise for entertaining important clients.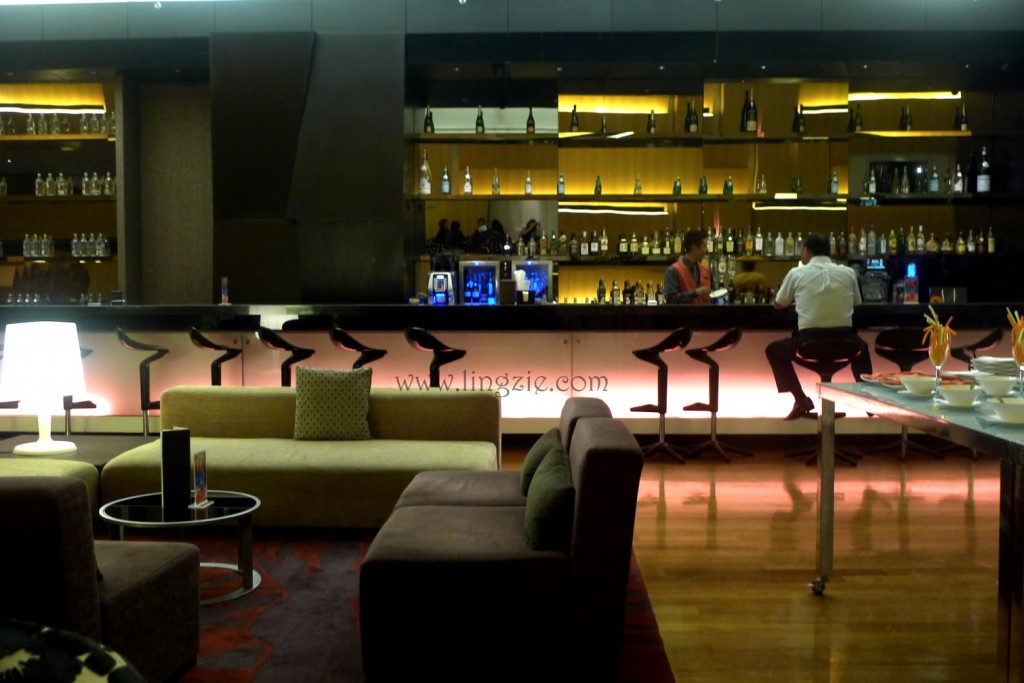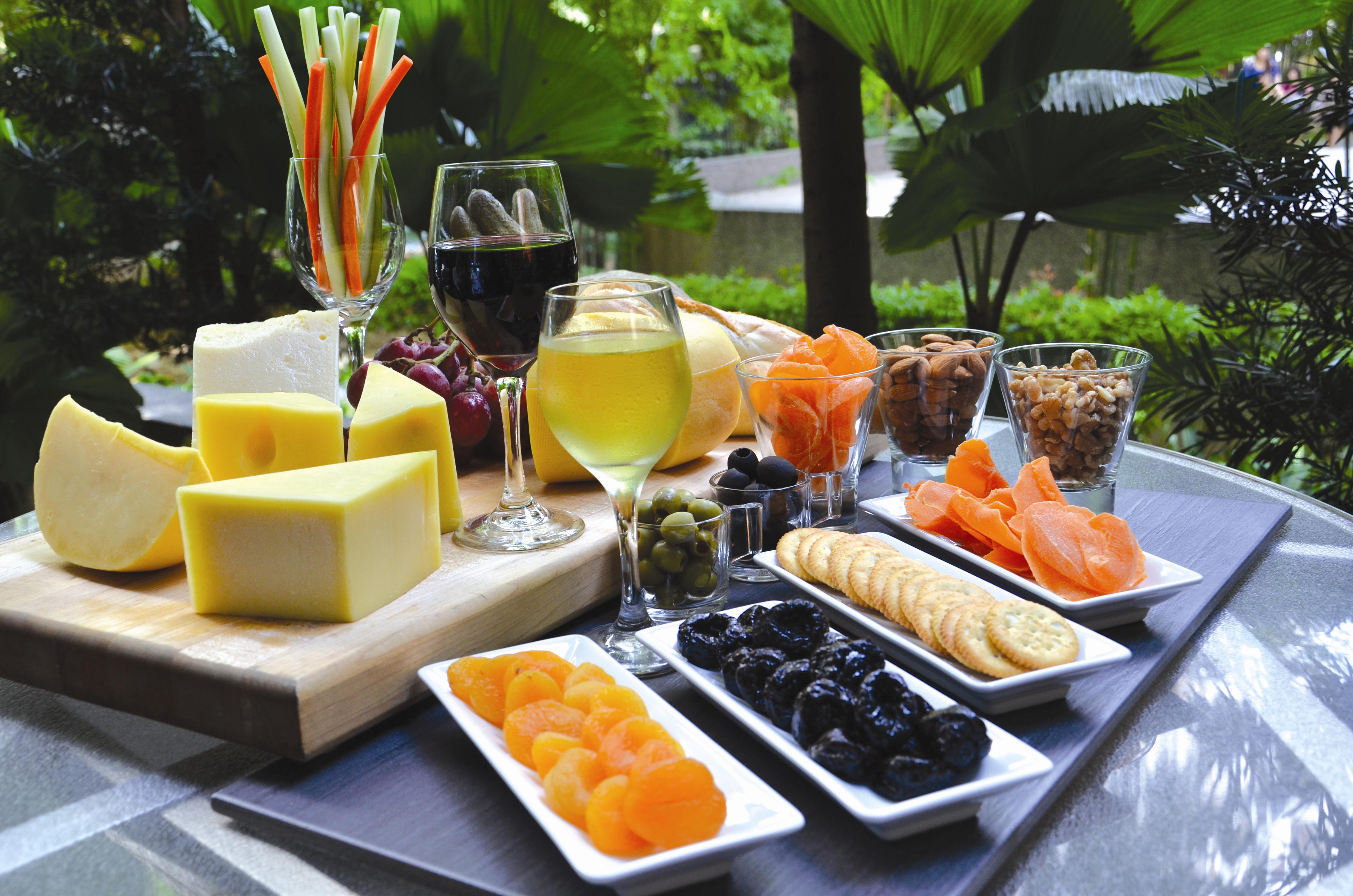 G Hotel's Cheese & Wine Promotion (photo from the hotel)
Every 2nd Thursday of the month 7pm-9pm (Upcoming dates: 13 September 2012 and 11 October 2012)
RM70++ for Two glasses of wine (red or white) and free flow International cheese selections and accompanying snacks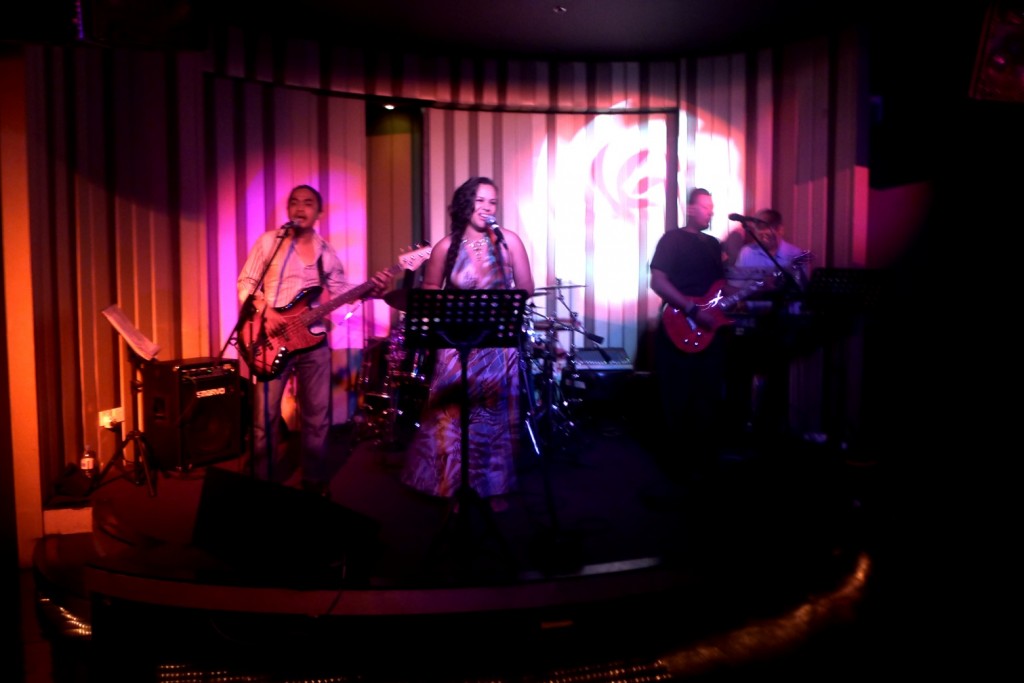 After our Cheese & Wine session, we headed up to GSpot (Level 1) for some music and drinks. And got a chance to hear the amazing Kate Bowen from Canada – G Hotel's new Jazz Singer (for August – October 2012). She oozed charm and allure during her performance. And her voice! Her voice was sultry and sensual… definitely worth catching her performances!
Kate Bowen performs daily  at Gspot from August-October 2012 (except Wednesdays) Sun-Thurs from 9.30pm, Fri & Sat from 10.30pm 
G Hotel Penang
168A Persiaran Gurney, 10250 Penang
Tel: 04-2380000
Facebook page: http://www.facebook.com/GHotel.Penang