Modern. Audacious. Iconic – NARS
Those 3 words sum up the NARS Cosmetics brand. And this holiday season, I had a chance to try out some items from their holiday colour collection.
The NARS Holiday Colour Collection 2014, with the theme Laced with Edge, consists of:-
3 Hardwired eyeshadows – Canberra, Opal Coast & Gabon
3 Lip Gloss – Burning Love, Soleil D'Orient, Corsica
3 Hardwired Lipsticks – Deadly Catch, Femme Fleur, Adriatic
3 Nail Polish – Algonquin, Barents Sea, Sherwood
And a blusher – Almeria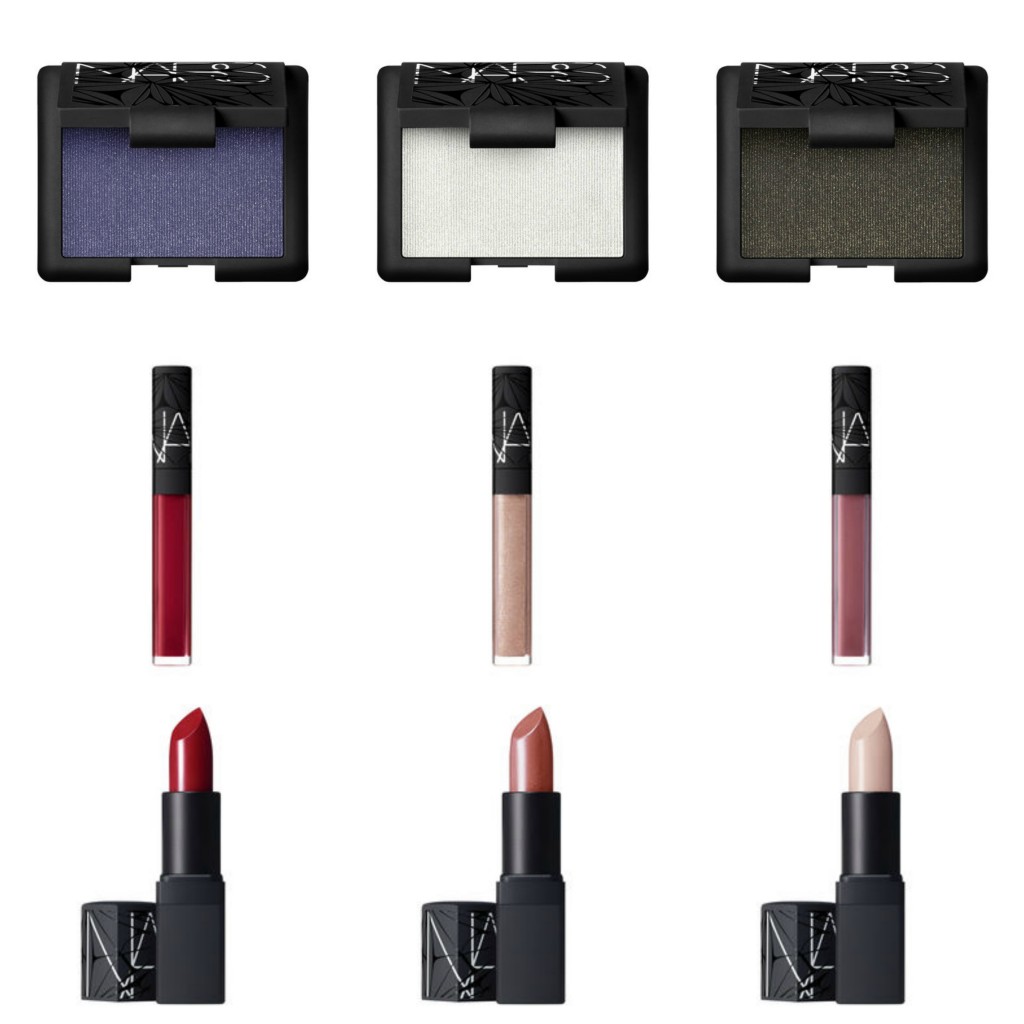 NARS Holiday Color Collection 2014 (*photos taken from NARS website)

NARS Holiday Color Collection 2014 – Nail polishes (*photos taken from NARS website)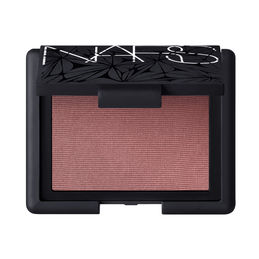 Almeria Blush (*photos taken from NARS website)
Omg look at those bold colours! <3 <3 <3
This new collection comes with custom packaging – inspired by a digitally rendered Nebula print that looks similar to a lace design. This lace design is then printed on matte black packaging, resulting in a very sleek look.
Another thing to note is that the NARS Cosmetic website shows you what products/shades work well together – a very helpful tip indeed!
I was jumping for joy when I received the samples from NARS Cosmetics…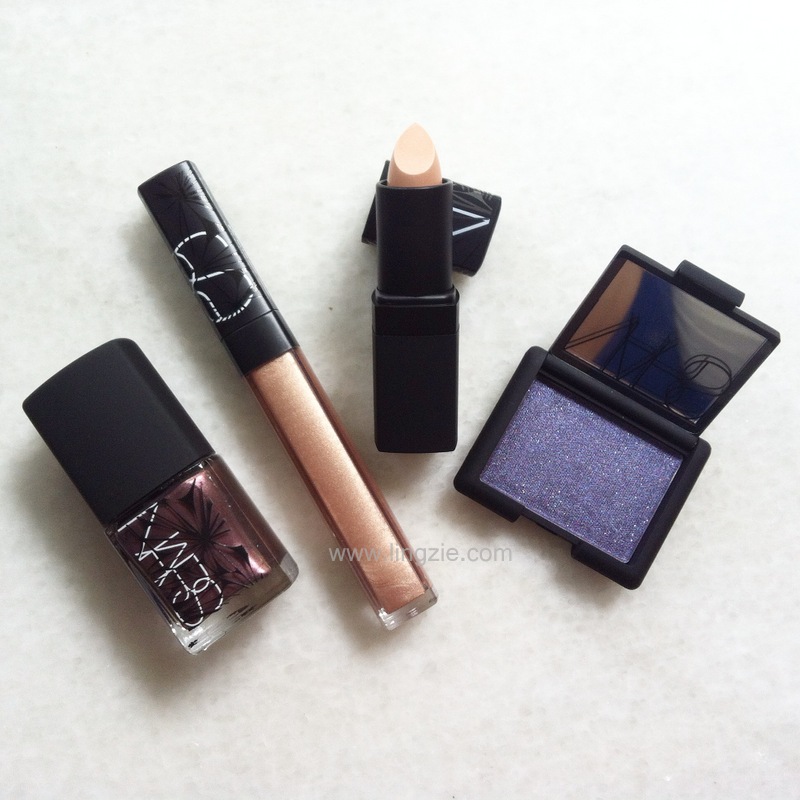 From L-R: Sherwood Nail Polish RM65, Soleil D'Orient Lip Gloss RM85, Adriatic Hardwired Lipstick RM90 and Canberra Hardwired Eyeshadow RM90
I must admit I was excited and hesitant at the same time when I saw the Adriatic lipstick – because it's a nude cream shade, which I've not tried before. But as NARS Cosmetics founder François Nars would say – "Don't be so serious, It's only makeup!"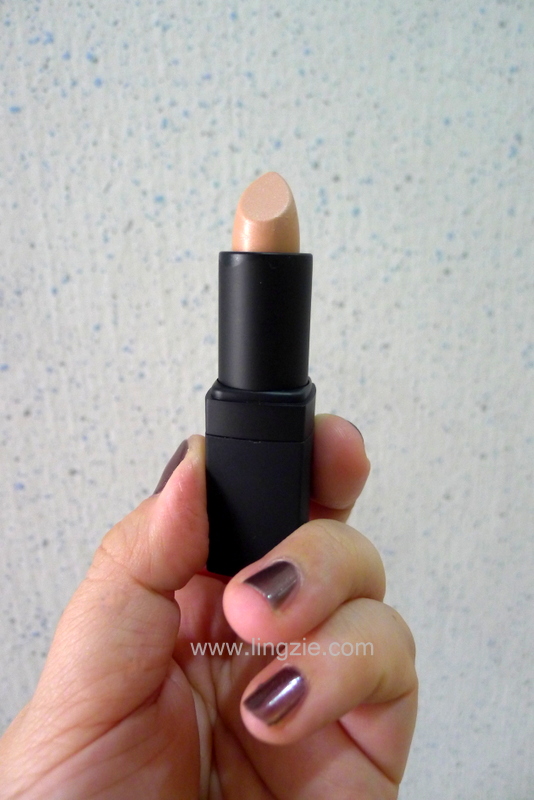 Closer look at the Adriatic Hardwired Lipstick RM90
I'm also wearing the Sherwood Nail polish RM65 on my very not perfect & short nails! lol. (One of my occupational 'hazards' is that I don't get to keep long nails…. a story for another day!) The Nail polish glides on easily and dries pretty quickly too. I found one layer to be sufficient but layered on a 2nd one for more intense colour. I adore this shimmering violet colour! Perfect for the holidays!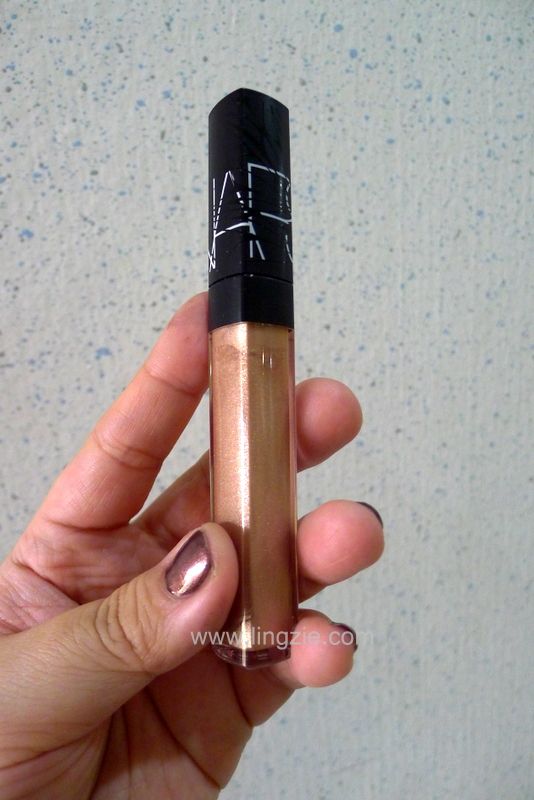 Closer look at Soleil D'Orient Lipgloss RM85 – it is described as a shimmering pink champagne colour. Definitely not a shade that I would normally wear, but I'm loving it!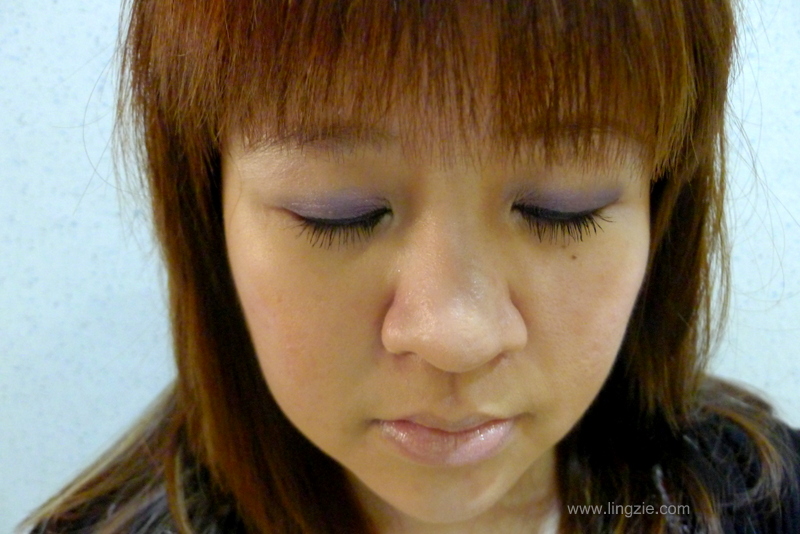 And this is experiment no.1 with the NARS Holiday colour collection! Canberra Hardwired Eyeshadow + Adriatic Hardwired Lipstick
I'm loving the Canberra Hardwired Eyeshadow (described as a shimmering lavender – but I find it more blue-ish than purple) Nonetheless I love the shimmer that is not too overpowering, and the application is smooth and easy. On application the colour is not as dark as the eyeshadow palette, so you could opt to apply 2-3 layers for a more intense colour.
I didn't really like the Adriatic lipstick to be honest. I felt it too pale for me and I looked rather washed out. The texture of the lipstick itself – I liked. It went on smoothly and was not drying. I'm now eyeing the Deadly Catch (crimson) shade because it looks divine! hehe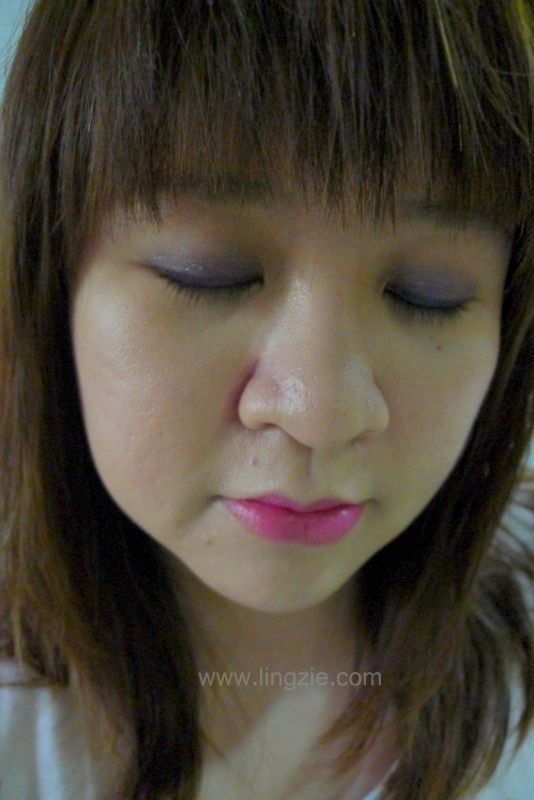 Experiment no.2 – Canberra Hardwired Eyeshadow with my own bright pink lipstick.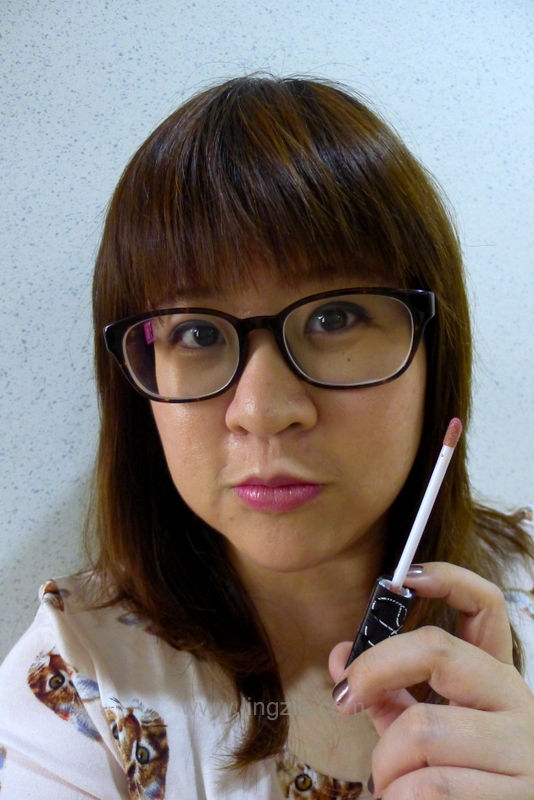 And then I thought 'hey why don't I layer the Soleil D'Orient Lipgloss over it and see!' hehe~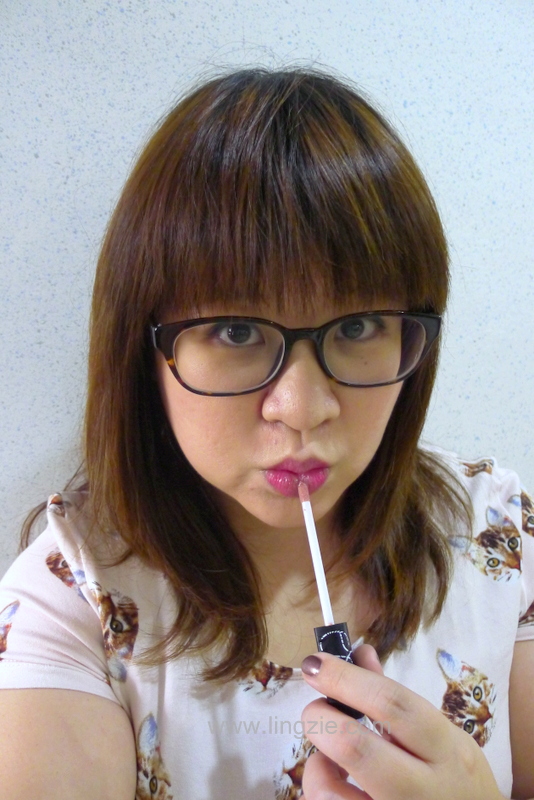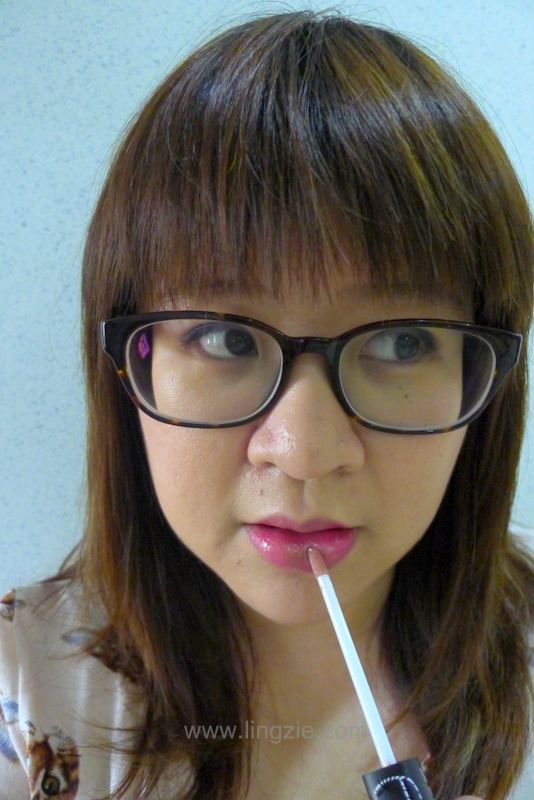 And it turns out that I'm really liking the new shade~ the Soleil D'Orient lends a shimmery coppery champagne tone that I'm really loving~ 🙂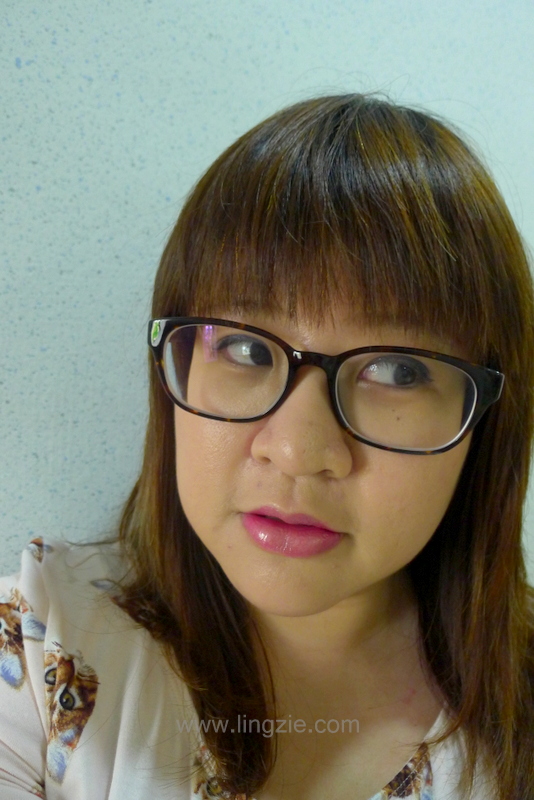 What do you think? tee hee~
Me thinks I'm all set to rock this New Year's Eve wearing the NARS Holiday Color Collection and welcome 2015! 🙂
NARS Cosmetics counter is now available at PARKSON Gurney Plaza Penang! All Holiday Color Collection shades are limited editions so grab them before they run out!