It's nearly the month of Ramadan, and the dining scene is abuzz with Ramadan buffets galore. This year, I was invited to sample Eastin Hotel's specially prepared buffet. Their theme for Ramadan 2015 is Eastin Ku Kampung Ku and promises an array of traditional fasting favourites.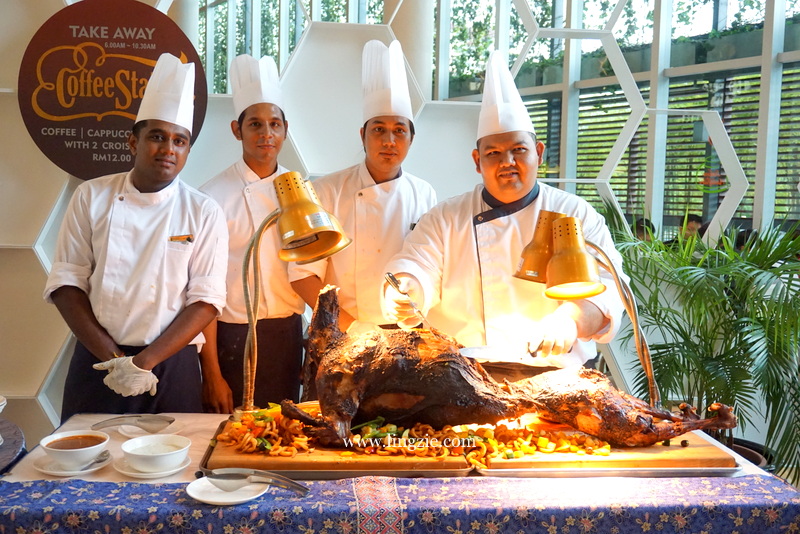 Star of the night – Roasted Whole Lamb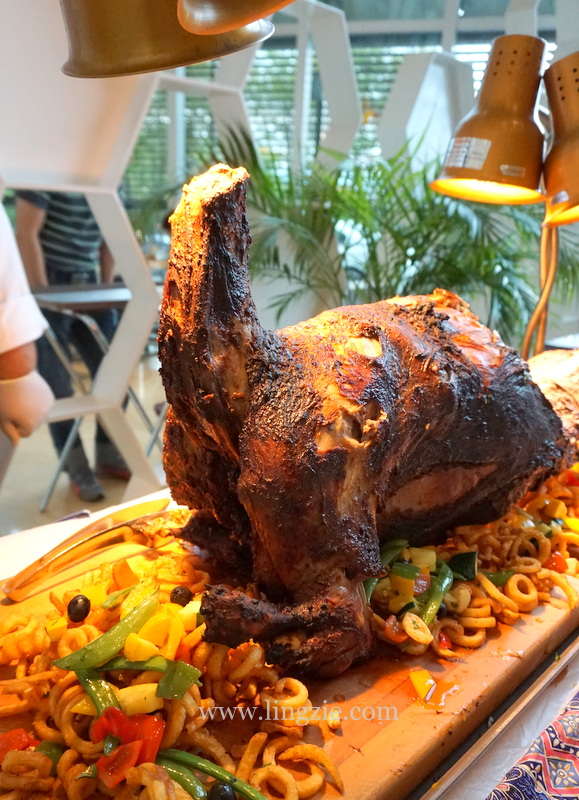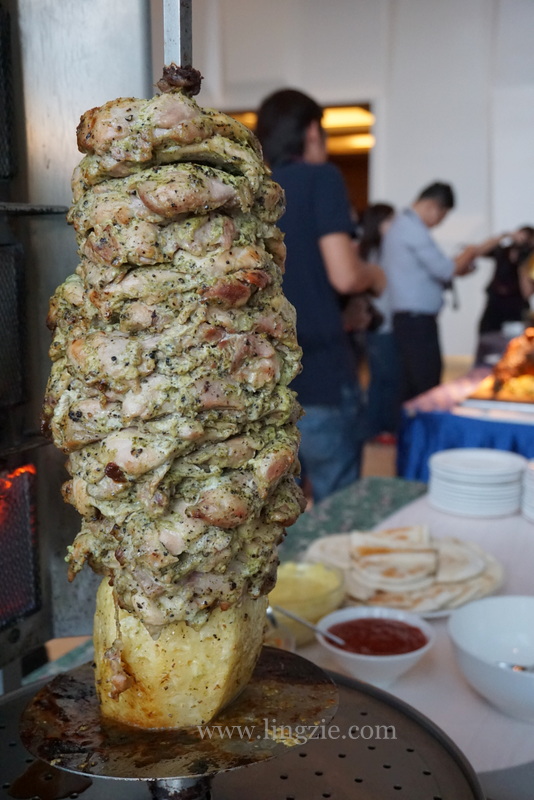 Chicken Shawarma
I loved the chicken shawarma. The grilled chicken pieces were juicy and well marinated, bursting with flavour.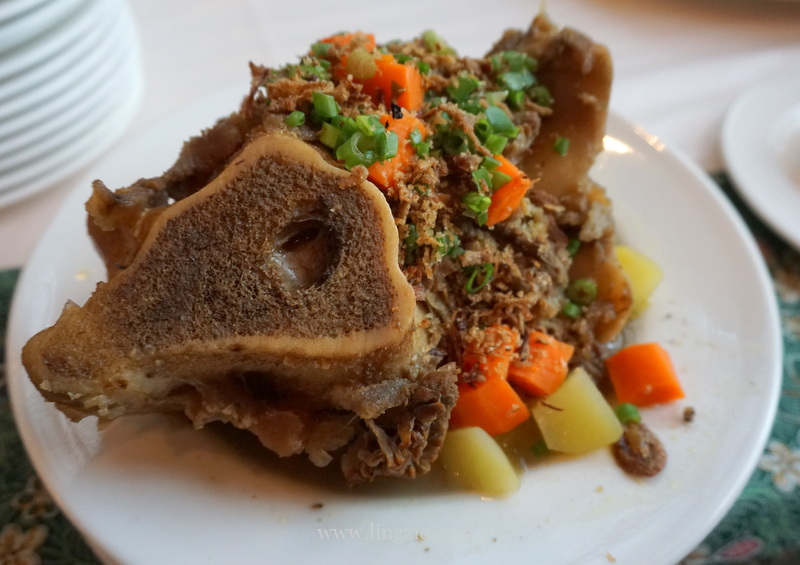 Gearbox Soup (beef bone marrow broth, packed with herbs & spices) – rooooarrr!!!
With such an impressive sight, we couldn't wait to see what else Eastin Ku Kampung Ku had in store for us…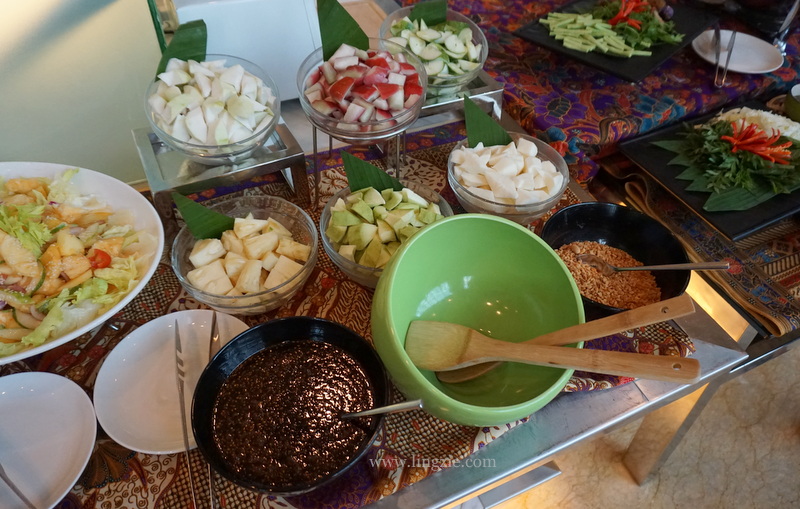 Rojak (DIY style)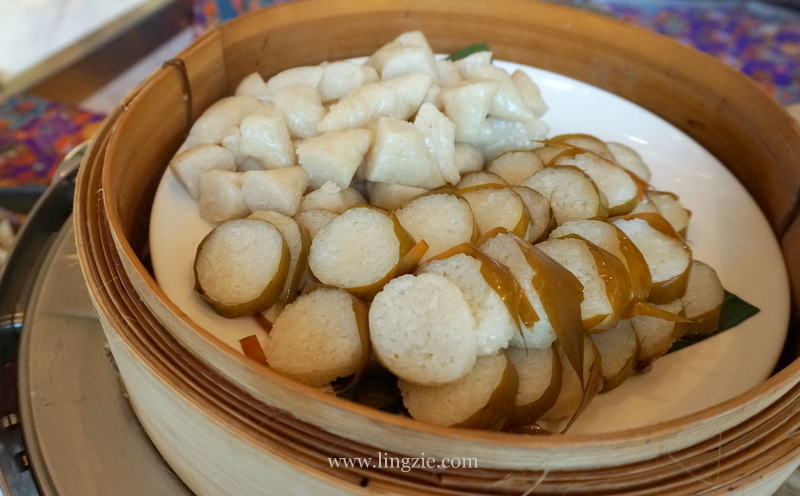 Lemang (my favourite!!) & Ketupat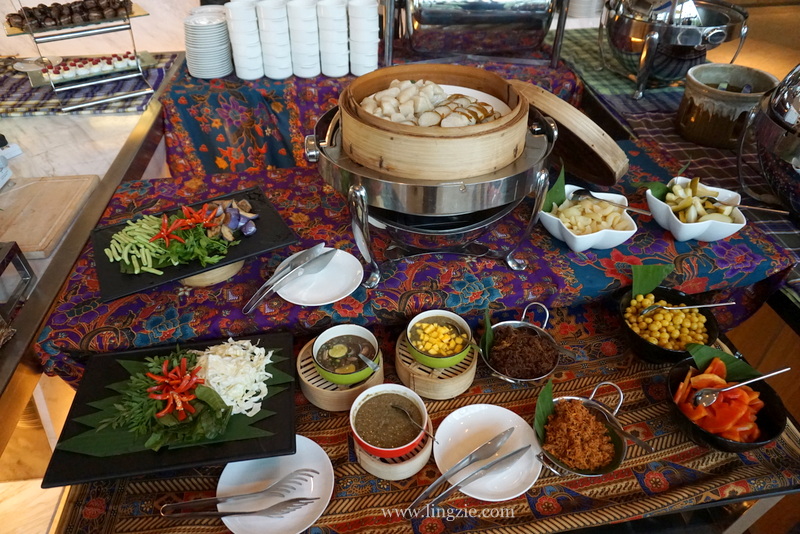 Lemang & its condiments (serunding) plus ulam and an assortment of acar buah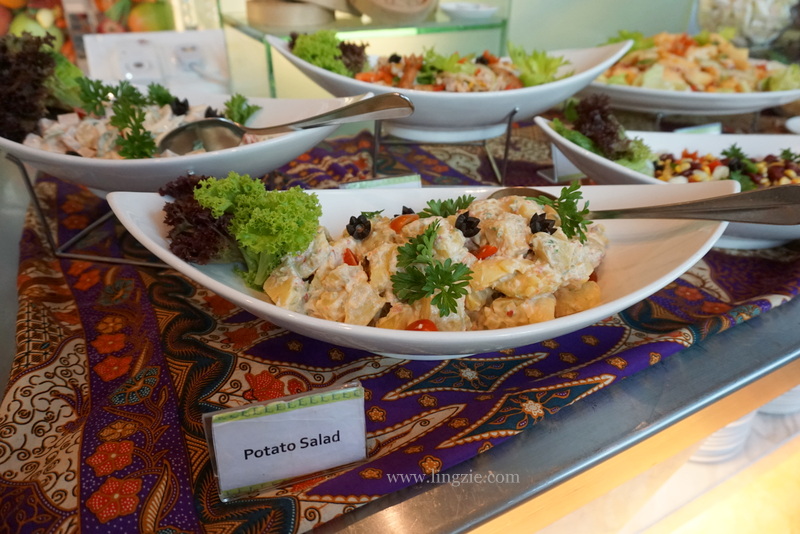 Cold appetizers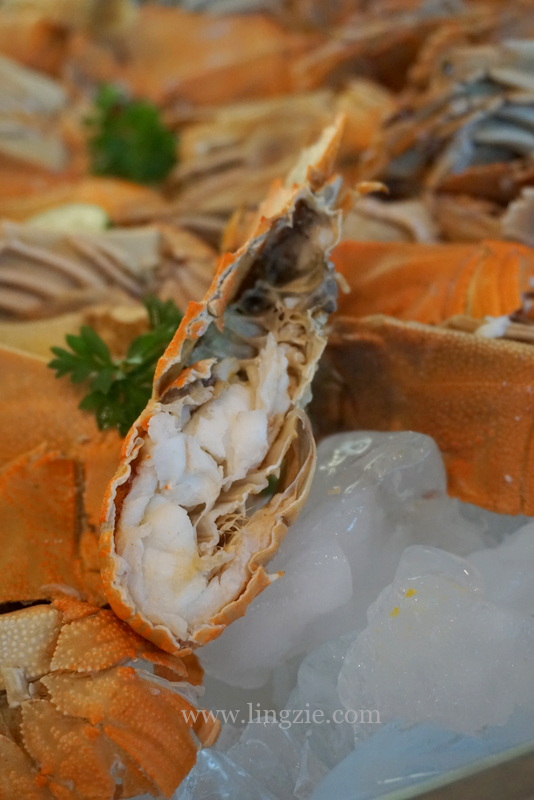 Seafood on ice – Slipper Lobster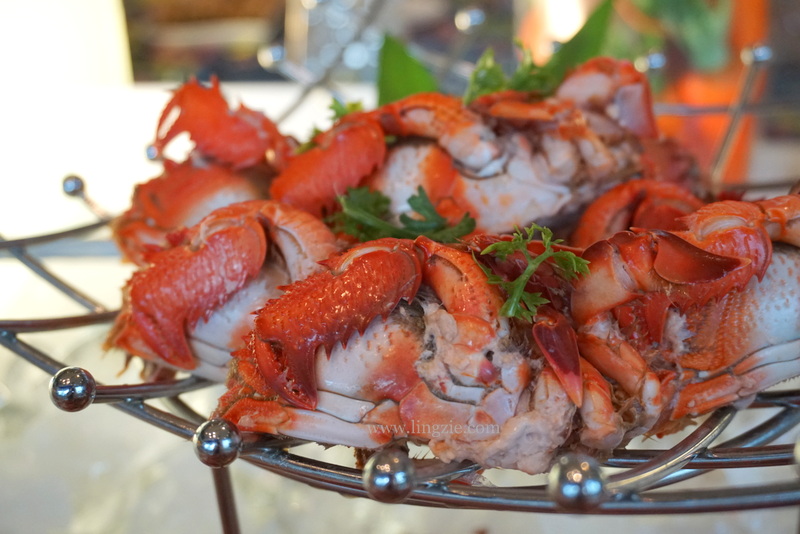 Seafood on Ice – Crabs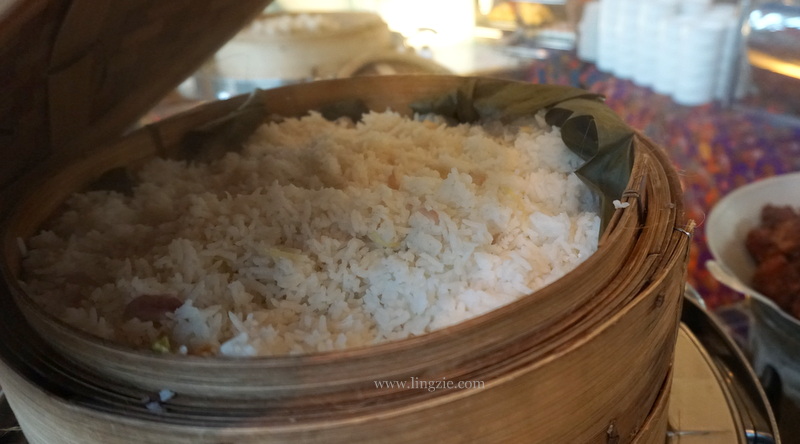 Nasi Lemak Kukus with all its condiments provided – hard boiled eggs, cucumbers, Ikan bilis and Sambal
I couldn't resist the Nasi Lemak Kukus! The rice was steamy, hot and fragrant. And the accompanying sambal had a spicy kick to it.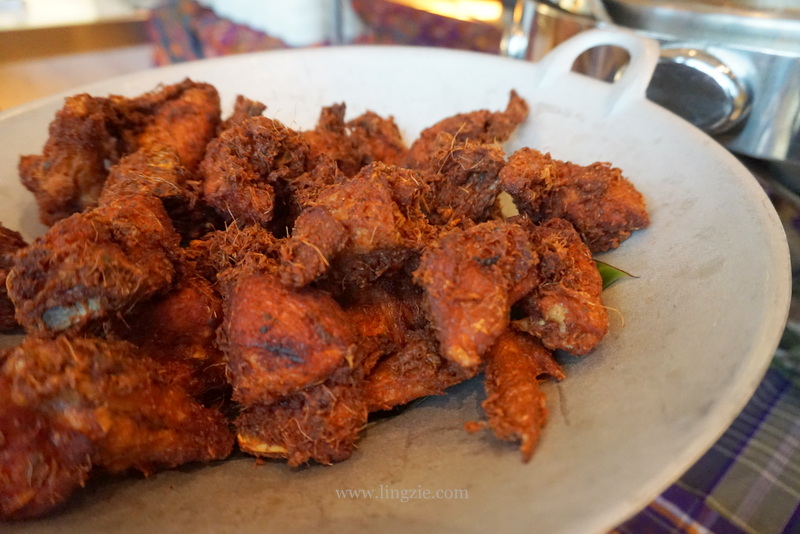 Ayam Goreng Berempah (fried chicken) to go with the Nasi Lemak Kukus ~drools~
And now onto the mains – Citarasa Masakan Kampong & Malaysian favourites…. be prepared for photos galore!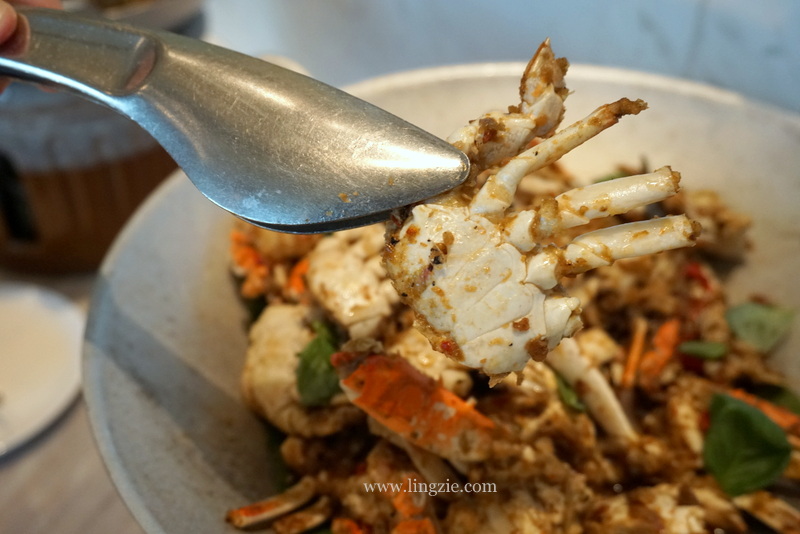 Stir Fried Crab with Basil Leaf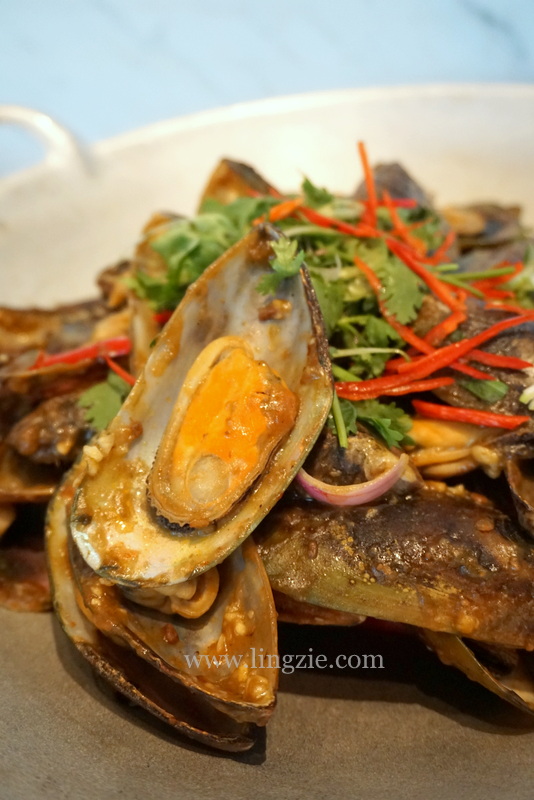 Fried Mussel with chili and Hot Bean Sauce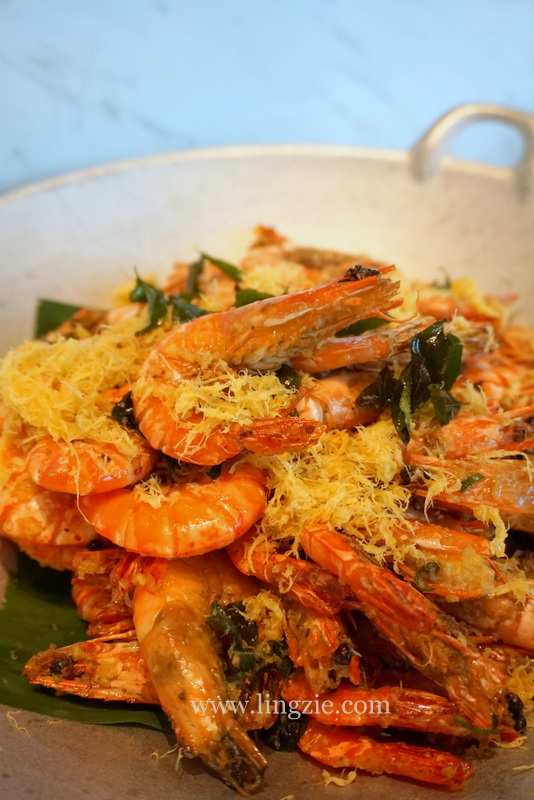 Wok Fried Tiger Prawns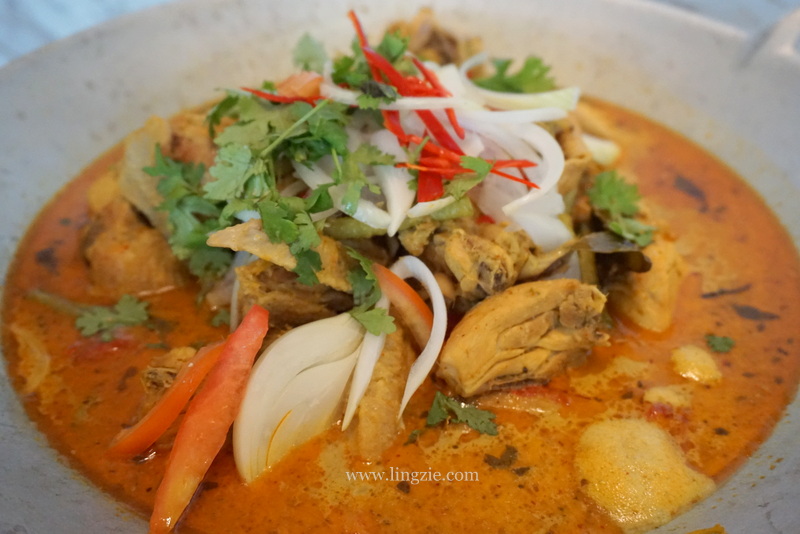 Thai Yellow Chicken Curry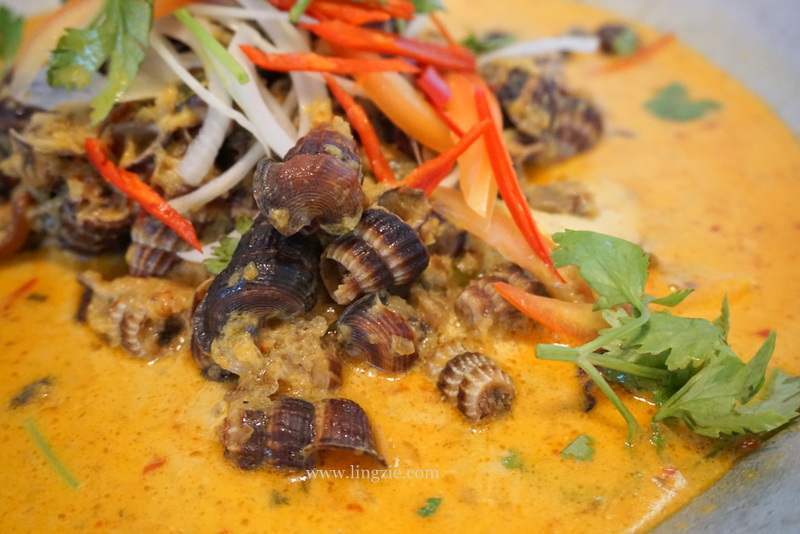 Siput Sedut Lamak Chili Api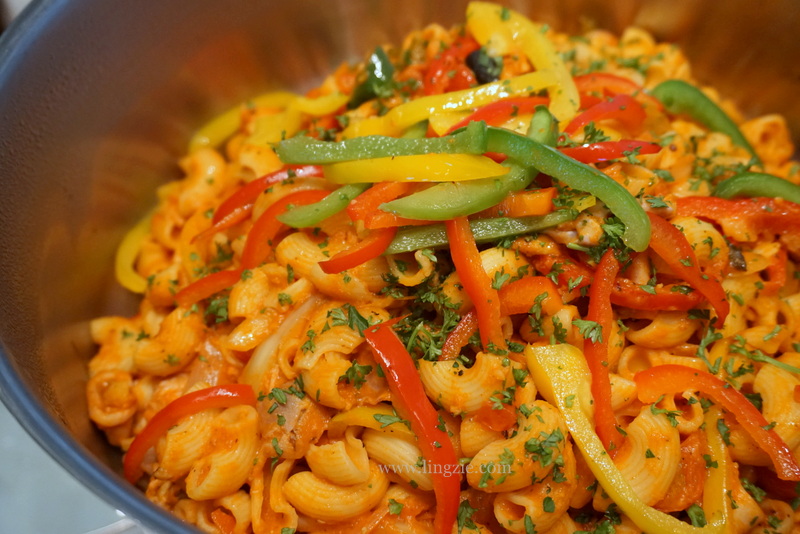 Sauteed Squid with macaroni in tomato herb sauce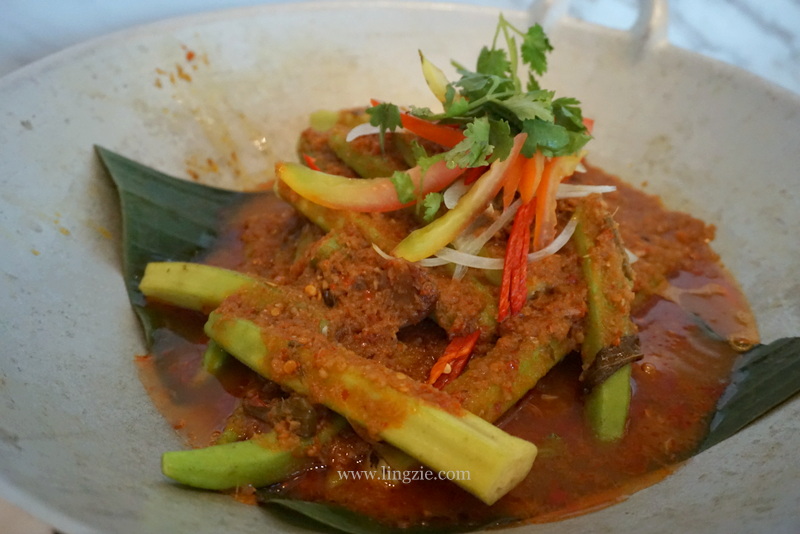 Fried Okra with Sambal Belacan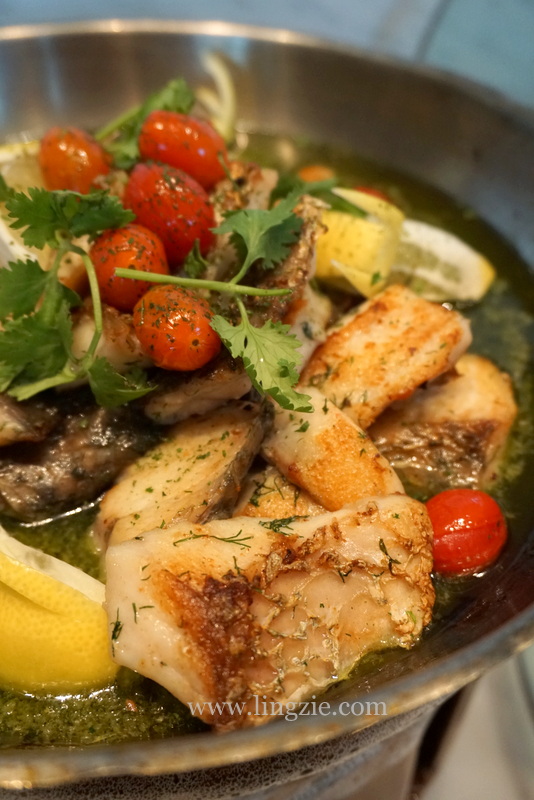 Poached Indonesian Sea Bass with Cilantro Sauce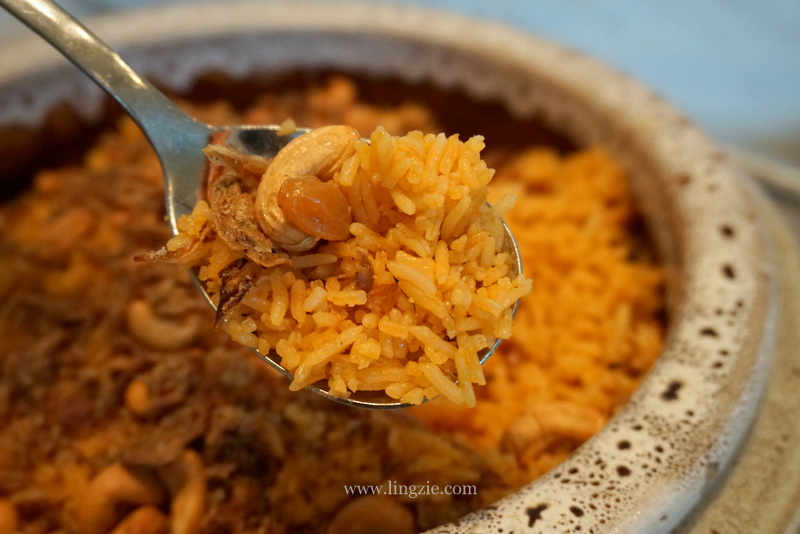 Nasi Tomato – which was also very good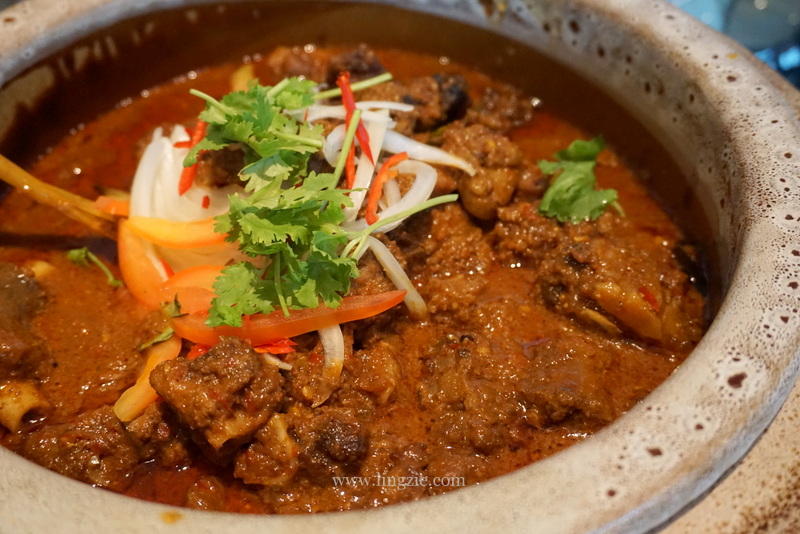 Rendang Ekor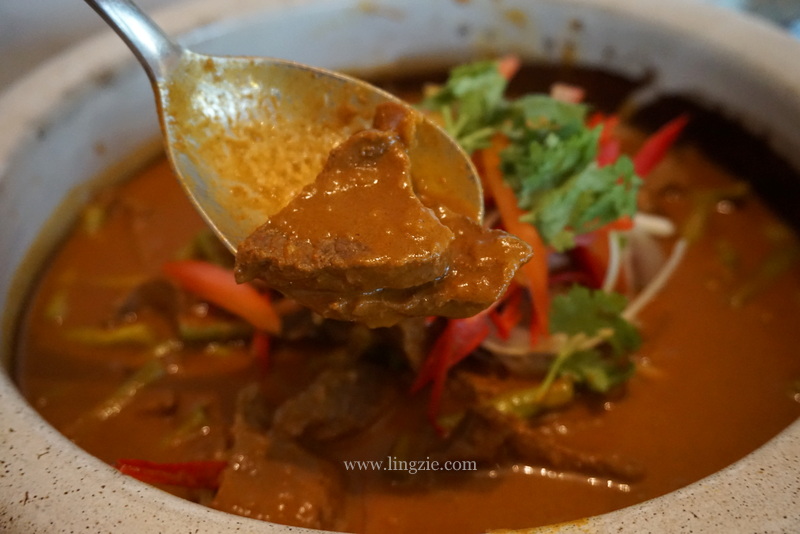 Beef Curry Masak Hitam
Definitely lots of curries in the mains with some non spicy dishes as well for variety. I personally enjoyed the seabass with cilantro sauce and the fried okra. The beef curry was delicious as well!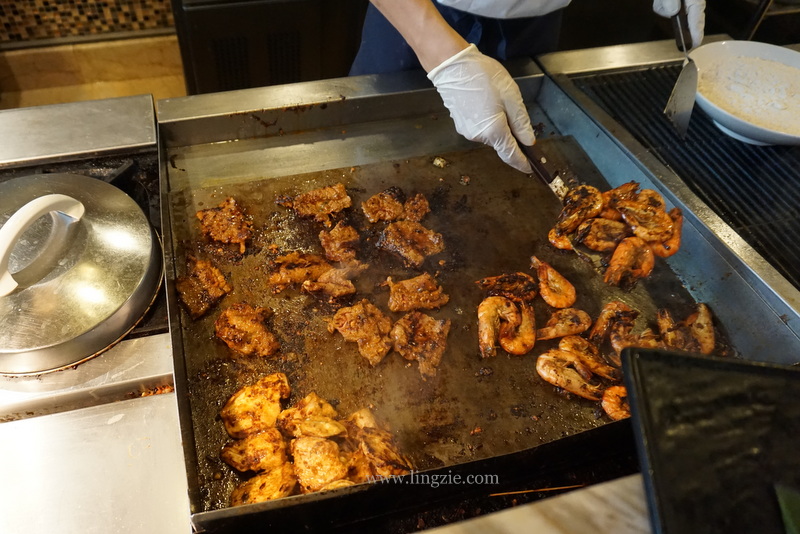 Action station – The Grill! (Panggang station) One of the most popular stations at any buffet. Grilled meats include prawns, chicken, fish, beef and lamb.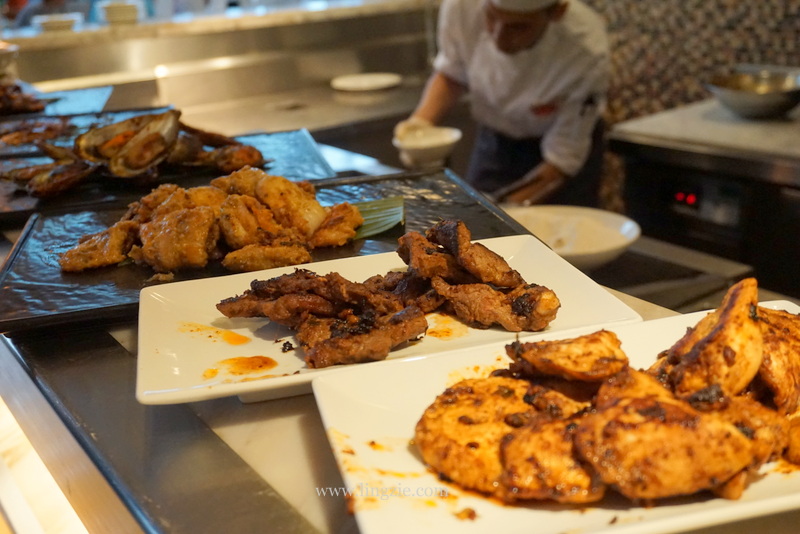 Grilled meats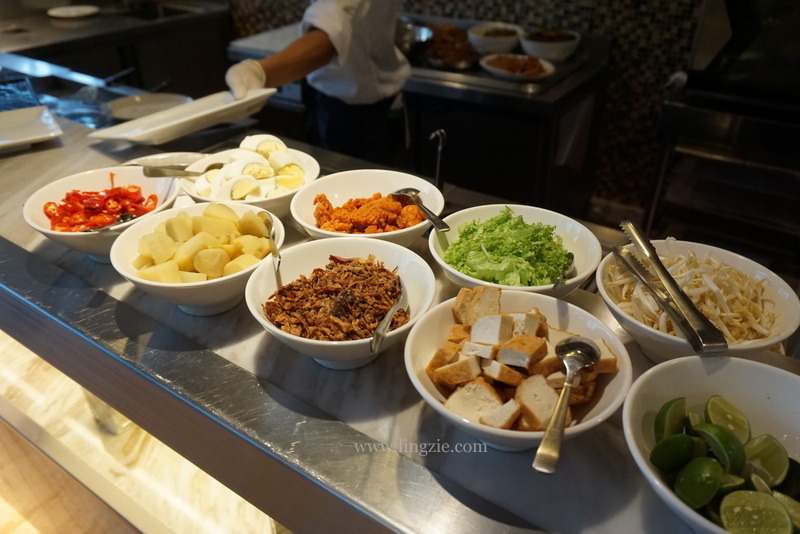 Mee Rebus condiments at the Mee rebus station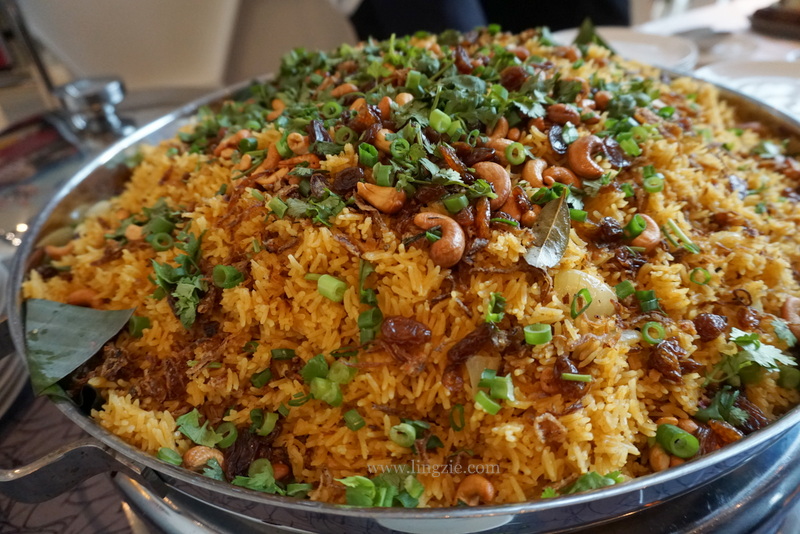 Nasi Briyani – this was one of my favourites of the night!
In fact I thoroughly enjoyed all their rice dishes (omg, carb overload! lol)
SO much food! But wait! There's still dessert!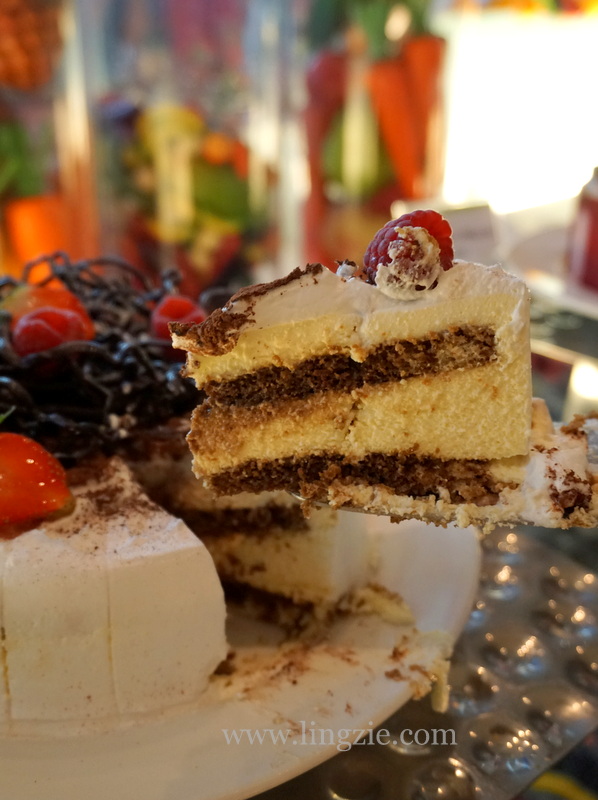 Tiramisu~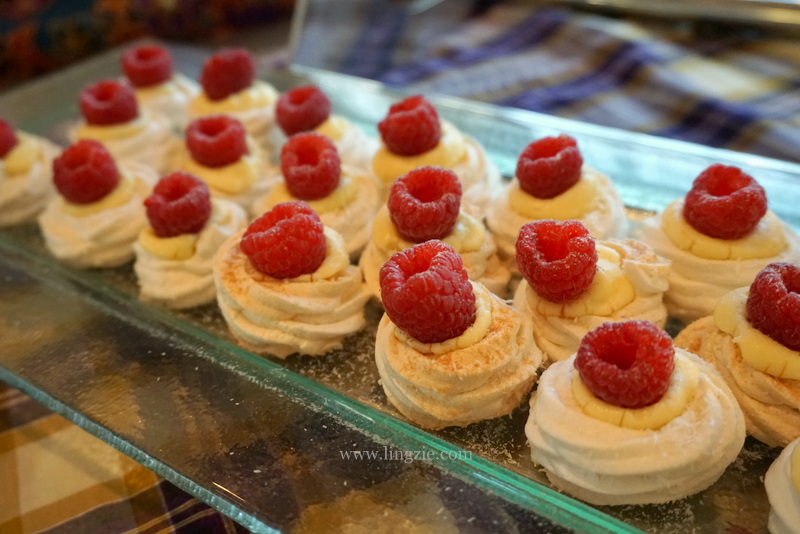 Strawberry Fruit tart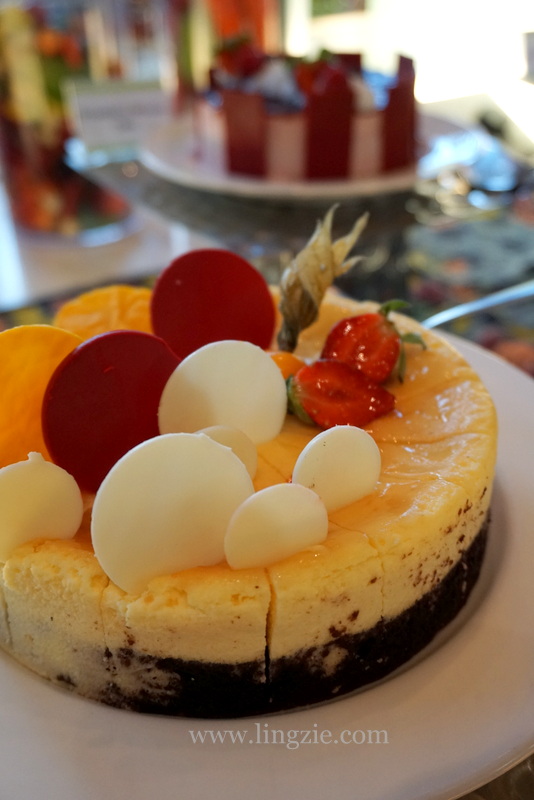 Cheesecake – lush and creamy without being overly sweet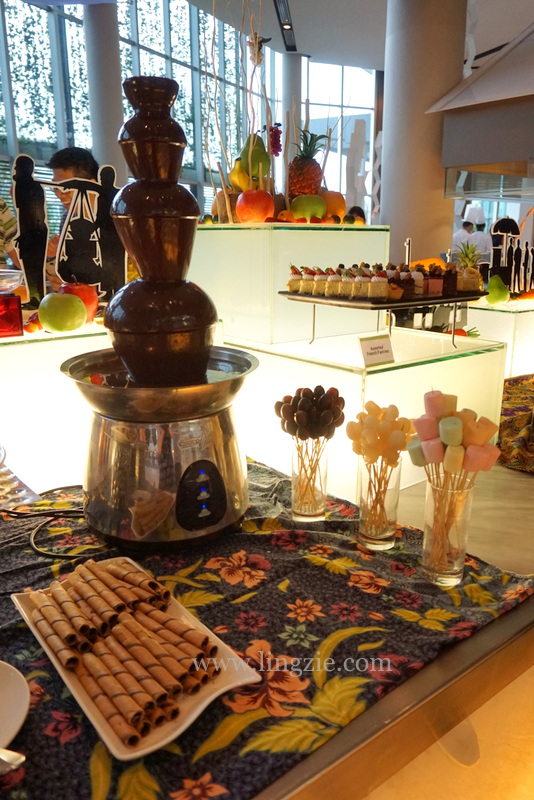 Chocolate Fountain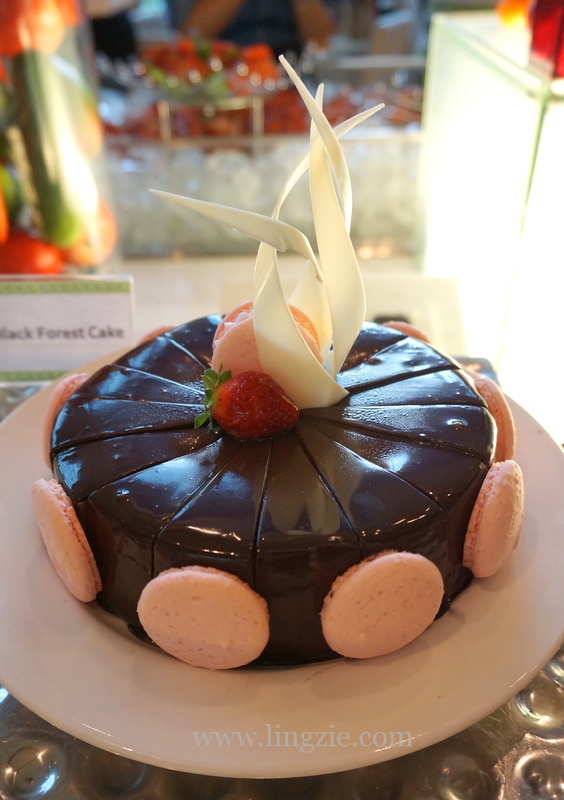 Chocolate Mousse Cake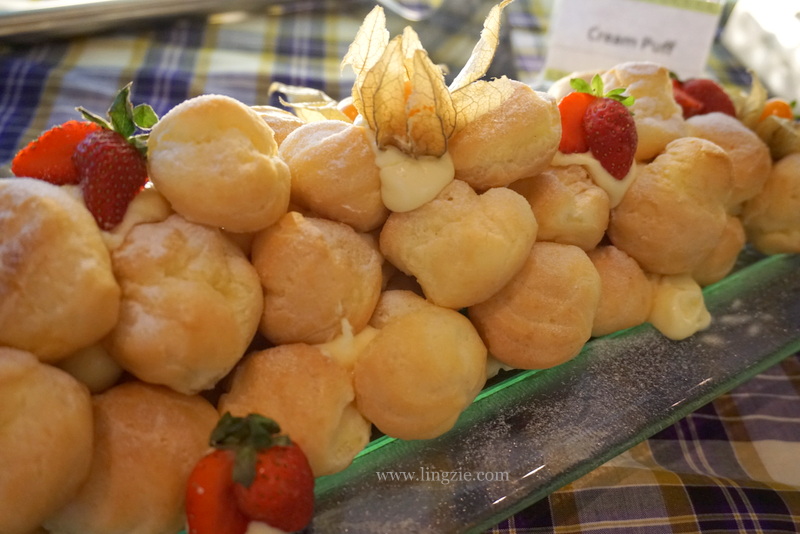 Cream Puffs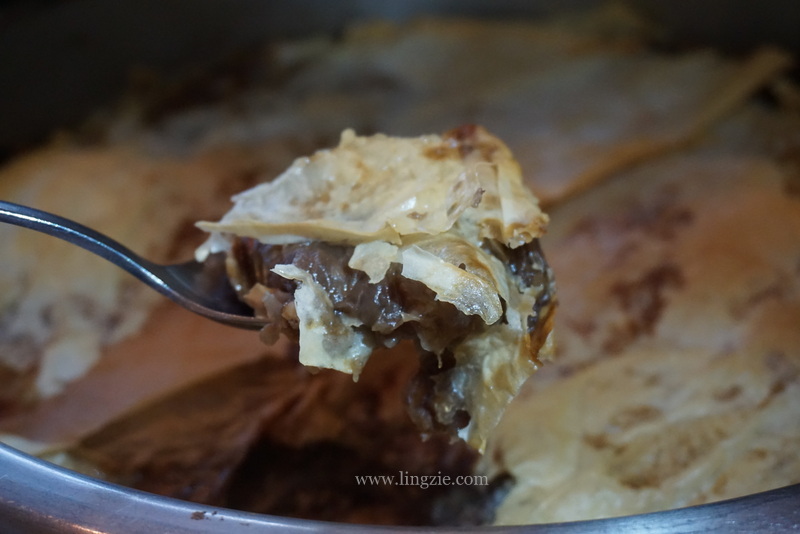 Banana Pudding – this was my favourite dessert of the night! The warm banana filling paired very well with the buttery filo pastry. Yums~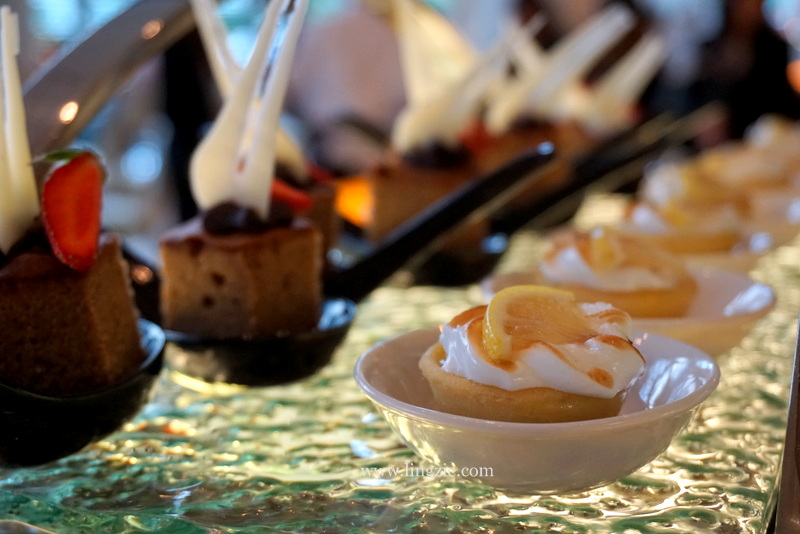 Lemon Meringue Tarts and chocolate cake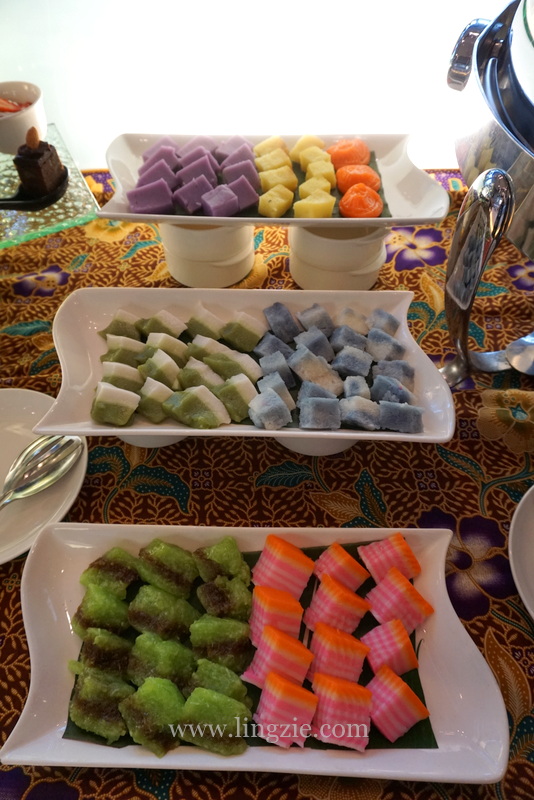 Local Nyonya Kuih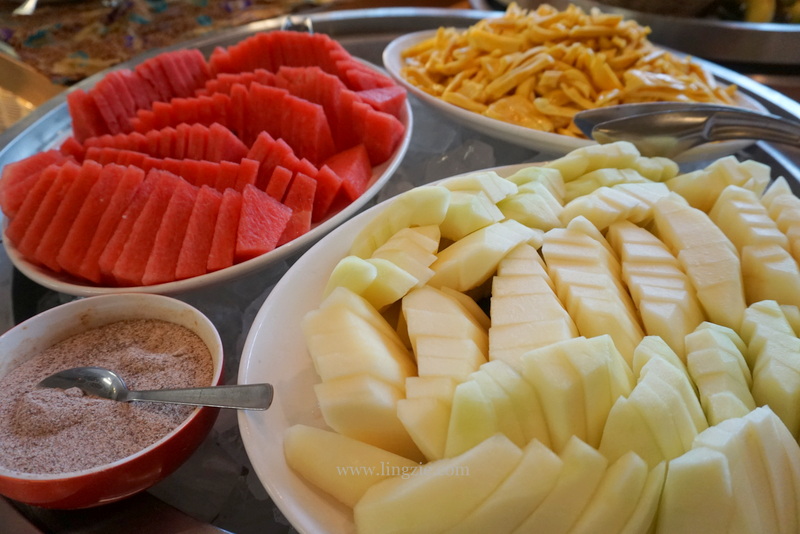 Local Fruits
On the whole I found the desserts to be well presented and delectable. Plus point was that they were not overly sweet.
A lot of variety and overall very satisfying dinner. Perfect for breaking fast. Selamat Berbuka Puasa!
Eastin Ku Kampung Ku Ramadan Buffet Dinner
Available from 18 June – 18 July 2015, 7pm-10pm
Adult: RM 104, Children: RM52
Senior citizens 50% Discount
AEON Member 15% Discount
EARLY BIRD PROMOTION: Ramadan Voucher @ RM80 NETT each
Citibank: RM88nett for Ramadan Buffet dinner
For reservations, Do call Swez Brasserie at Eastin Hotel 04-612 1128
1 Solok Bayan Indah, Queensbay, 11900 Bayan Lepas, Penang.
Connect with Eastin Hotel