This holy month of Ramadhan, the very stylish Spoon cafe at the new G Hotel Kelawei invites patrons to "Jamu Selera" – serving up traditional Malay cuisine with a touch of Indonesian influence.
It was my first time walking into Spoon Cafe, and although I have seen photos of the place prior to this visit, I was still truly impressed by the decor and design. It's no wonder that G Hotel Kelawei is tagged as "Style… Redefined"
Many thanks to G Hotel Kelawei for this invitation.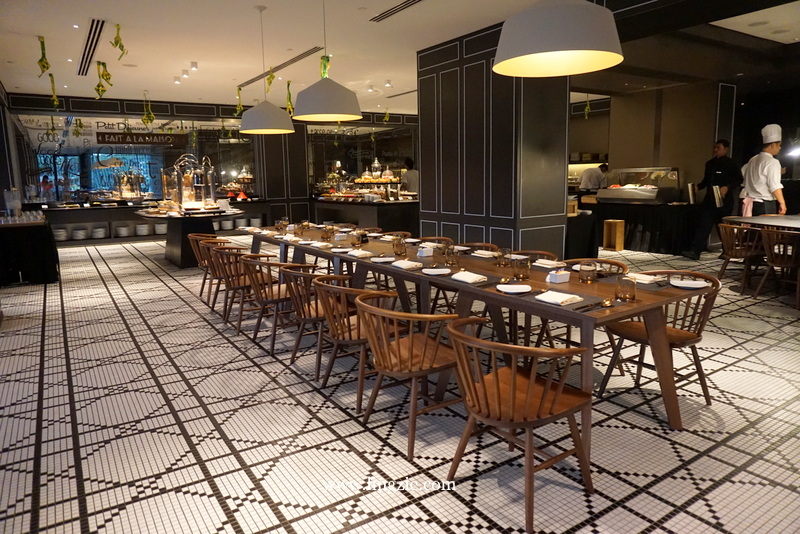 LOVE the floor tiles and the wooden furniture. Plus! All the cutlery is rose gold colored!! <3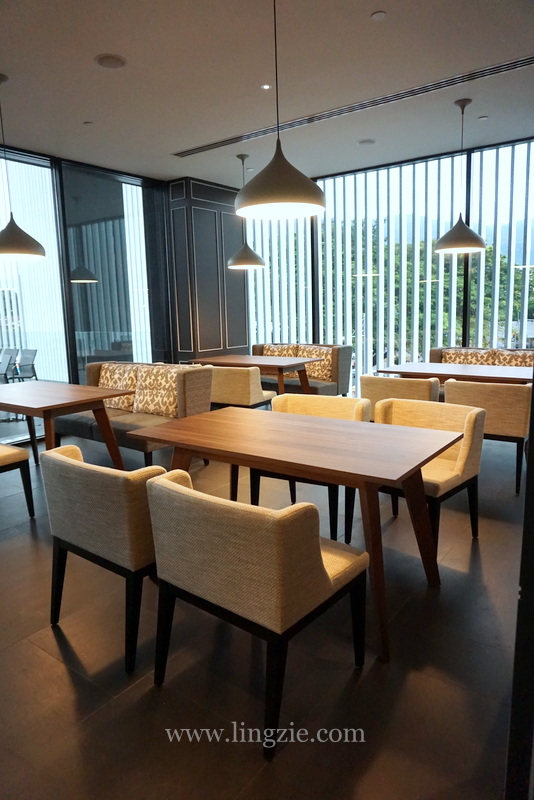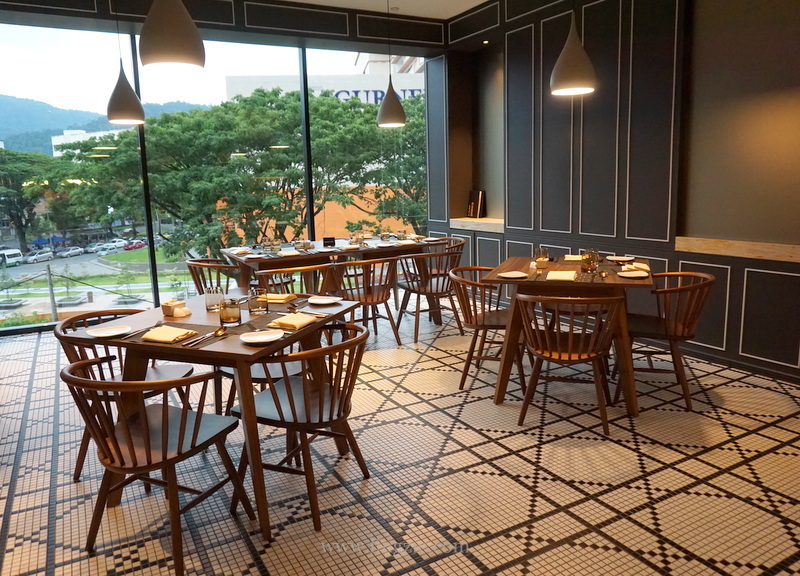 Now after ooh-ing and aah-ing over the design of the place… let's start drooling over the food! (Beware! photos galore!) hehe
The dishes for Jamu Selera are created and prepared a team of adventurous and young chefs, headed by Chef Ong Ban Khoon with 20years of culinary experiences. Spoon cafe also introduces their new Sous Chef Ketut Gede Dodi who brings more than 12 years of international experience to his role and lends the dishes an Indonesian twist.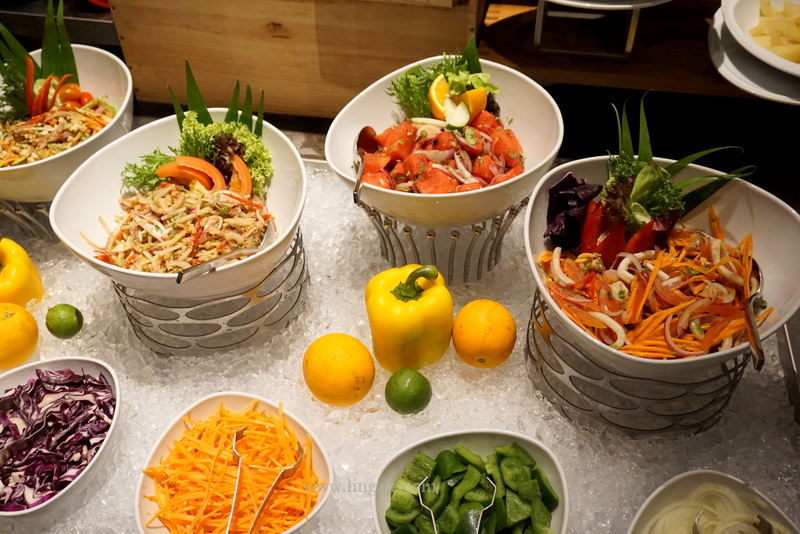 Ulam, Kerabu and Sambal
Normally I skip the kerabu during a buffet, but I was really pleased that I tried the Chicken Kerabu at Spoon Cafe. It definitely packed a punch – tangy and with a delightful hint of spiciness.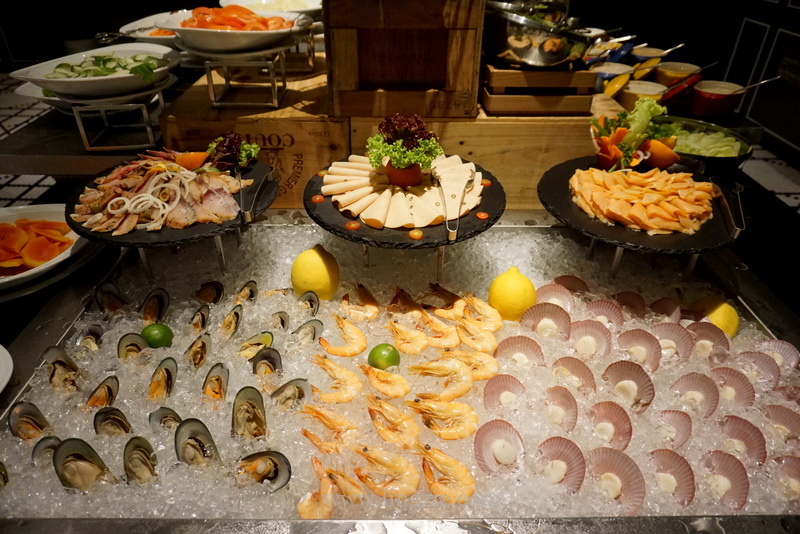 Seafood on ice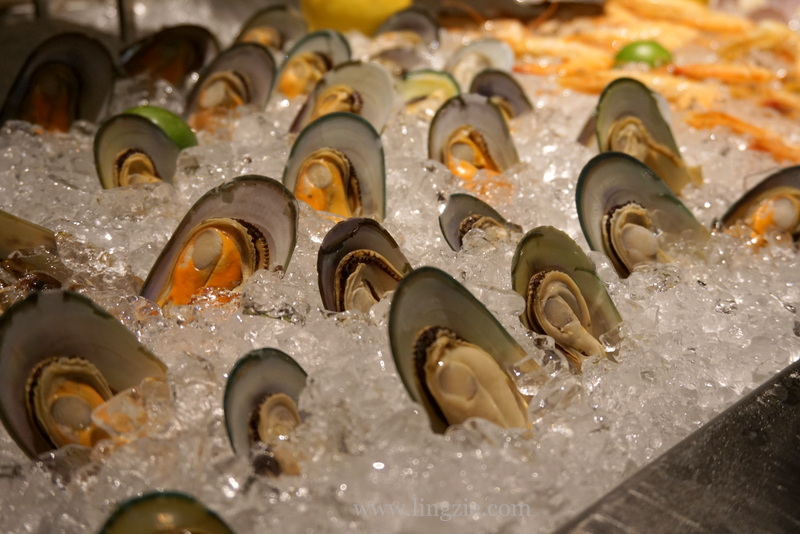 Mussels on ice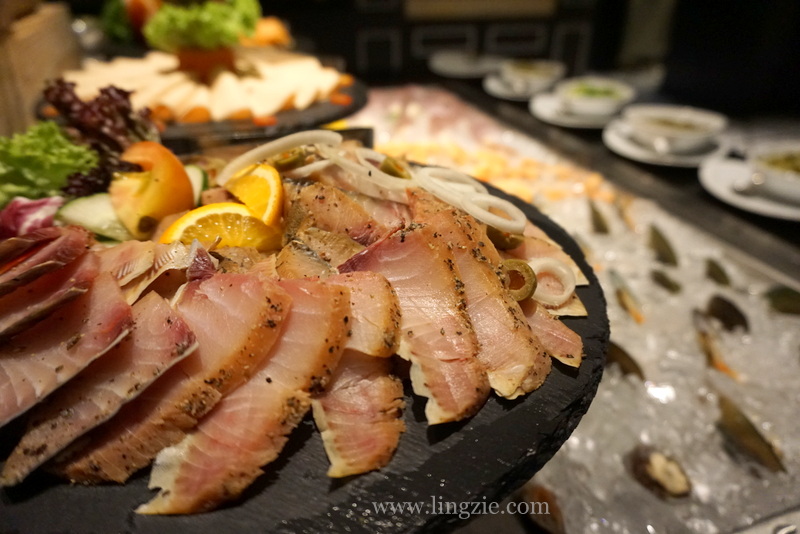 Smoked Fish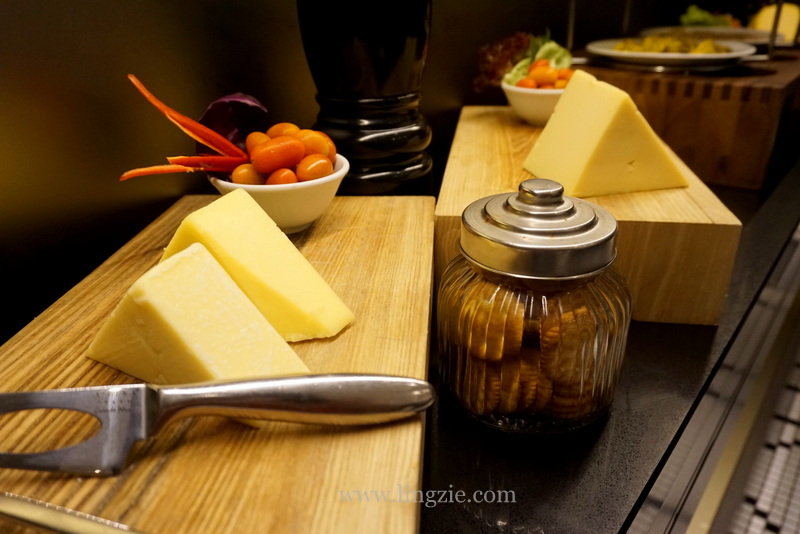 Cheese Platter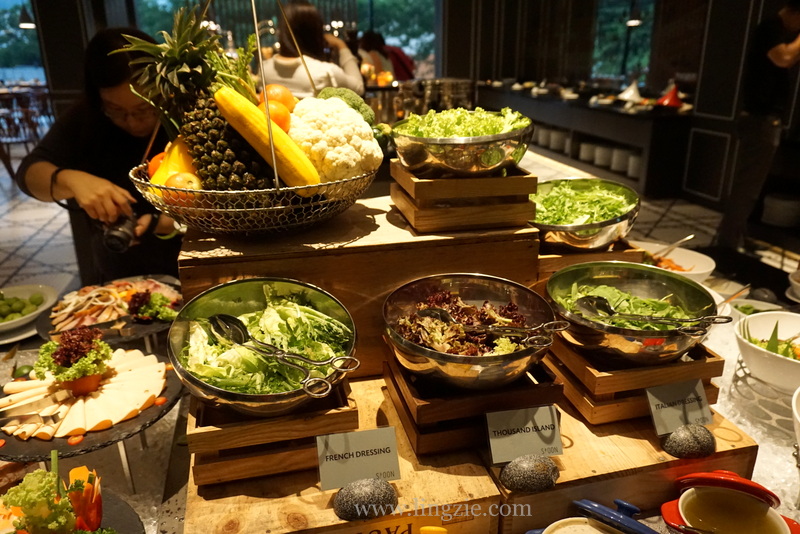 Salad & condiments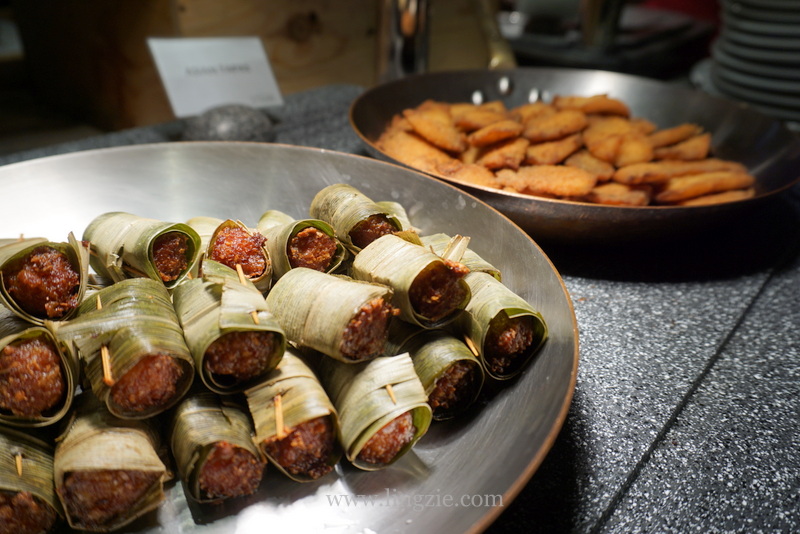 Asian tapas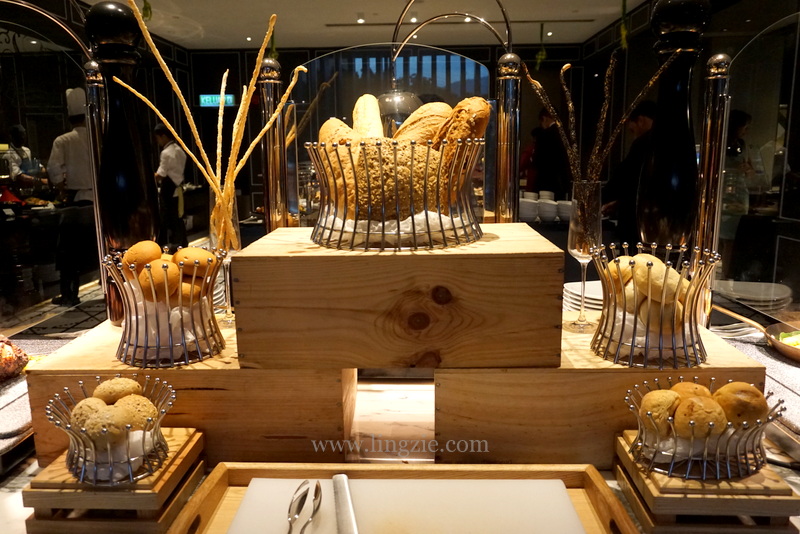 Bread counter…. omg I love!! I can practically hear the buns calling out to me!
I love how all the food is being displayed, because yes, we DO eat with our eyes first~ <3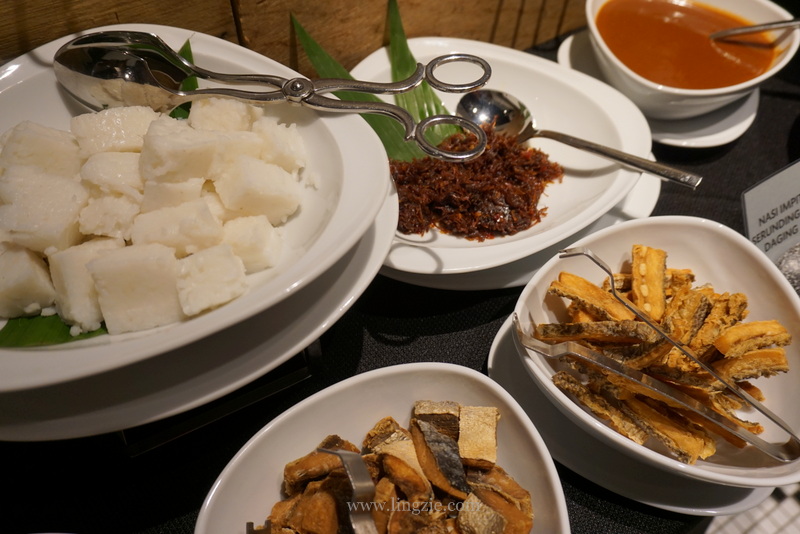 Nasi Impit with Serunding Ayam & Daging + ikan masin
I was a lil disappointed that there was no lemang, but the Serunding Ayam/Daging definitely made up for it. I had loads of it with the nasi impit! (my poor waistline, I'm sorry!)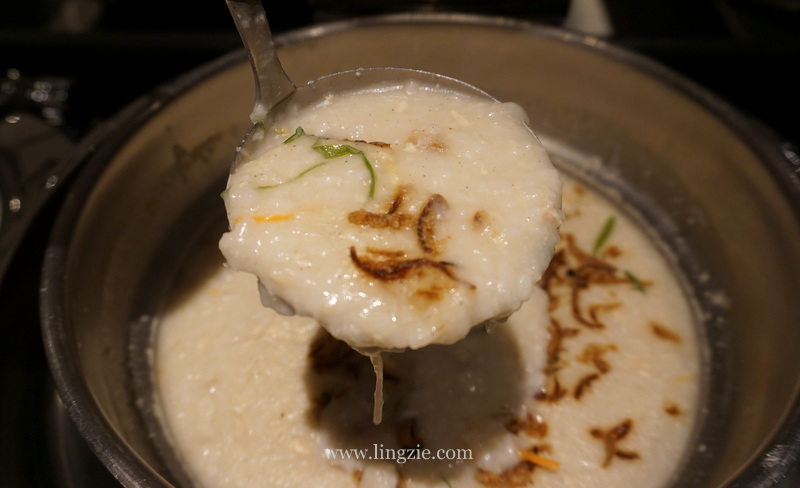 Bubur Lambuk – a traditional must have for Ramadhan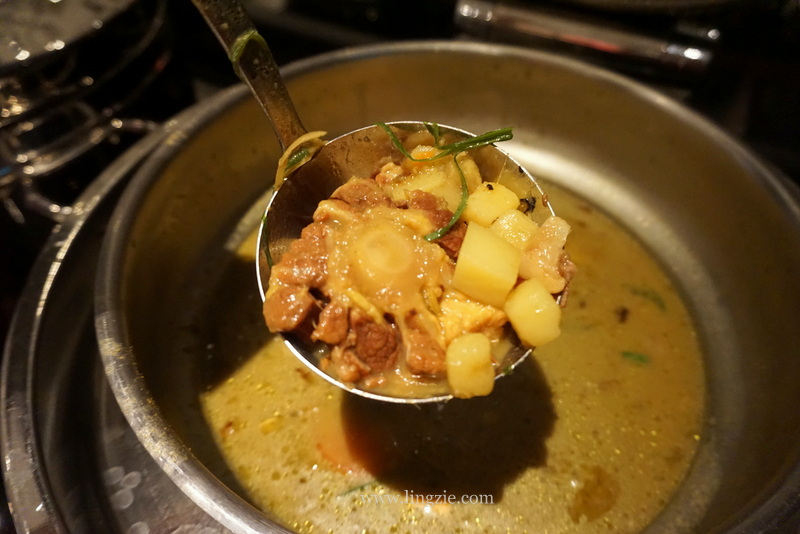 Sup Ekor Berempah
Now Onto the mains…. you will notice from the photos that the serving portions are not the standard huge portions normally served at buffets. This is because Spoon Cafe's concept is to prepare smaller food portions each time so that the dishes remain fresh and enticing.
Also, the chefs practice the concept of using natural ingredients to flavour the dishes (and cut down on the usage of oil/sugar/salt) which is in line with the demands of diners today who are more inclined towards healthy food.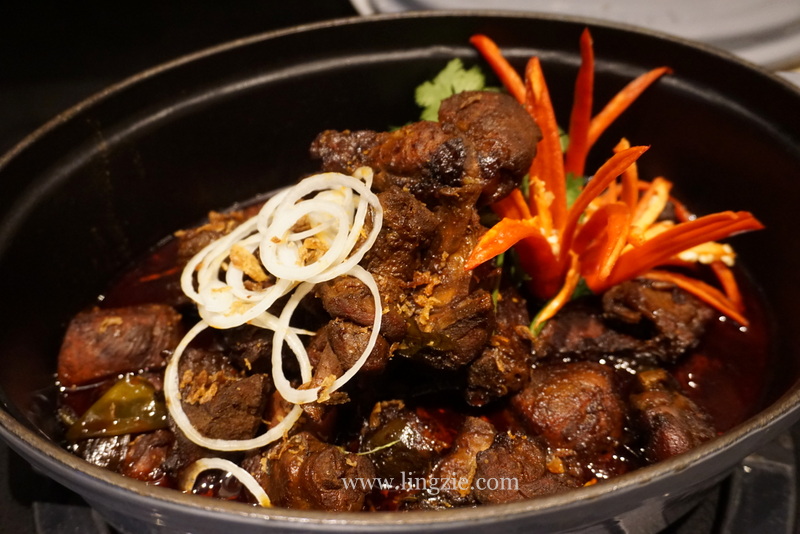 Ayam Masak Kicap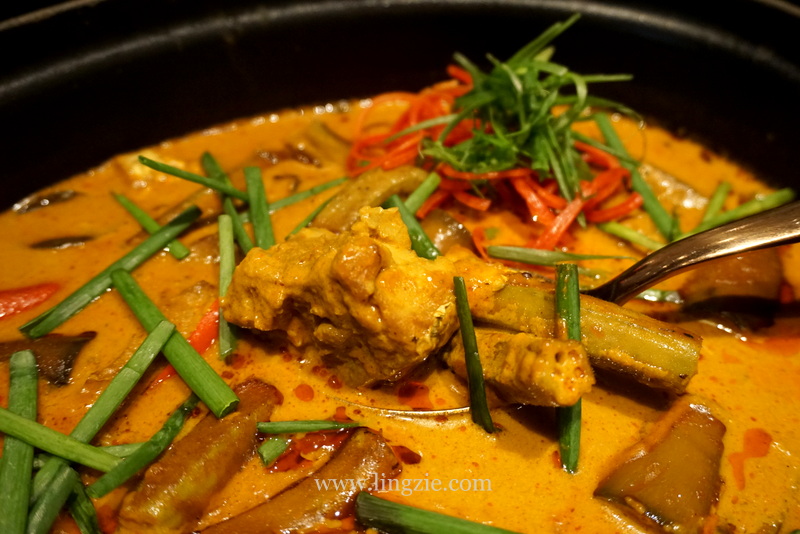 Fish Curry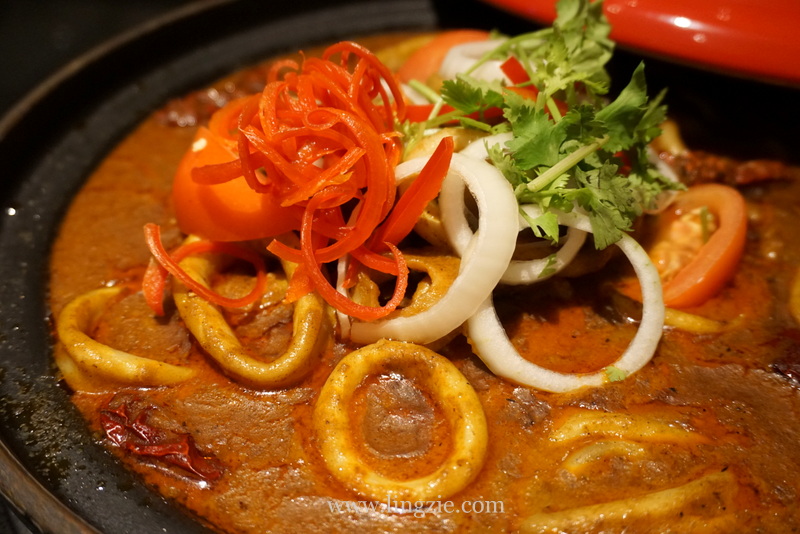 Sotong Berempah – an enjoyable dish. The curry flavour was mild but robust.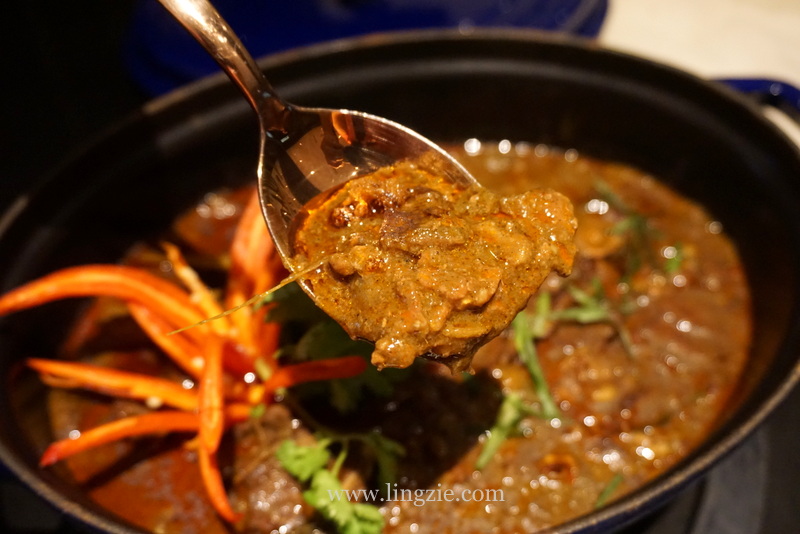 Kambing Masala – mutton was fork tender and I loved the thick spicy curry!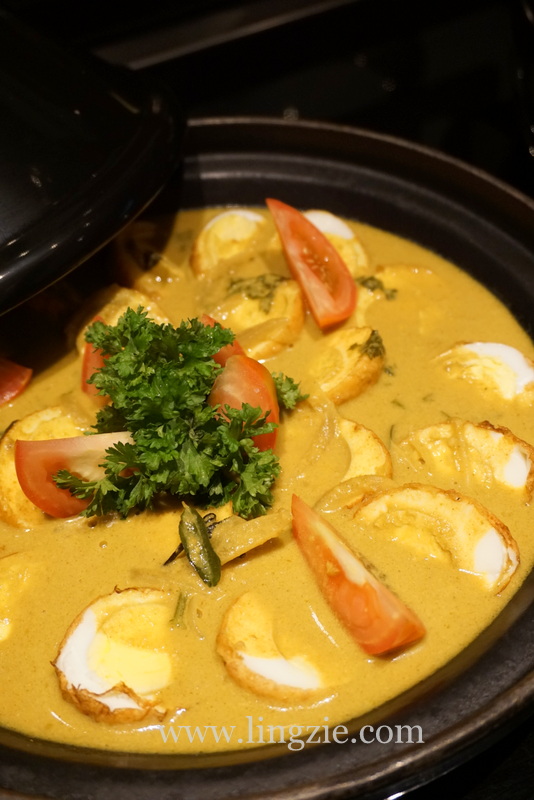 Kurma Telur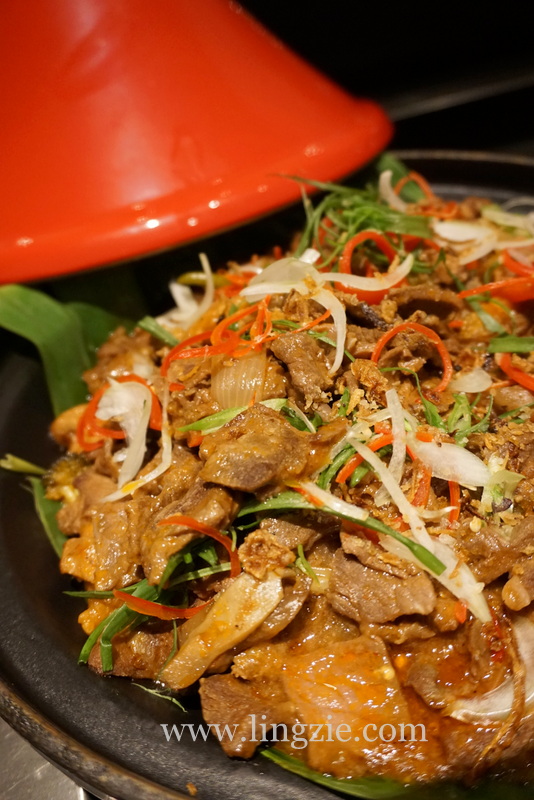 Daging Paprik
I enjoyed this dish very much – the beef was tender and had a tangy tomato flavour.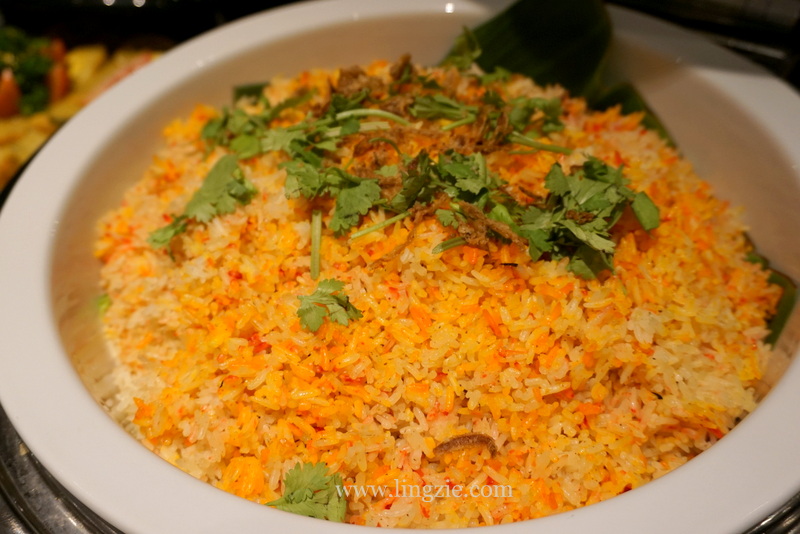 Nasi Hujan Panas
I have no idea why this dish is called Nasi Hujan (rain rice?) but its delicious! The rice was fluffy and flavoured with spice. Served piping hot, this rice dish is the perfect accompaniment to the various curries.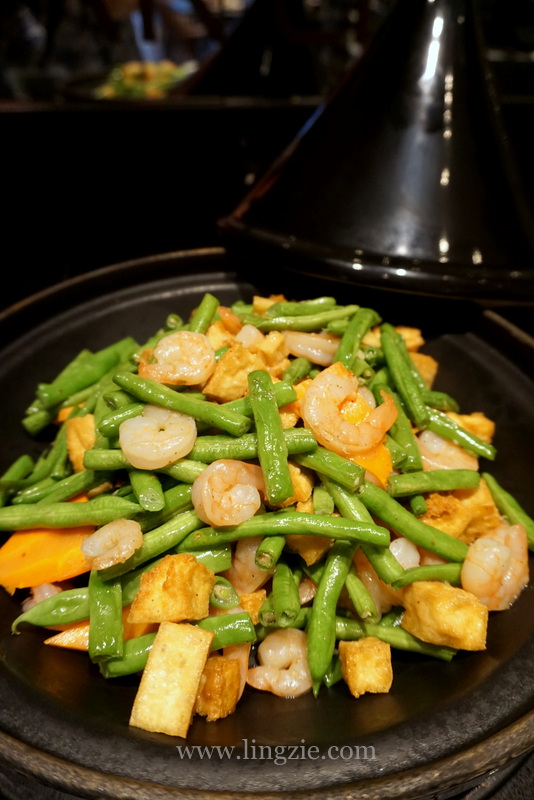 Veggies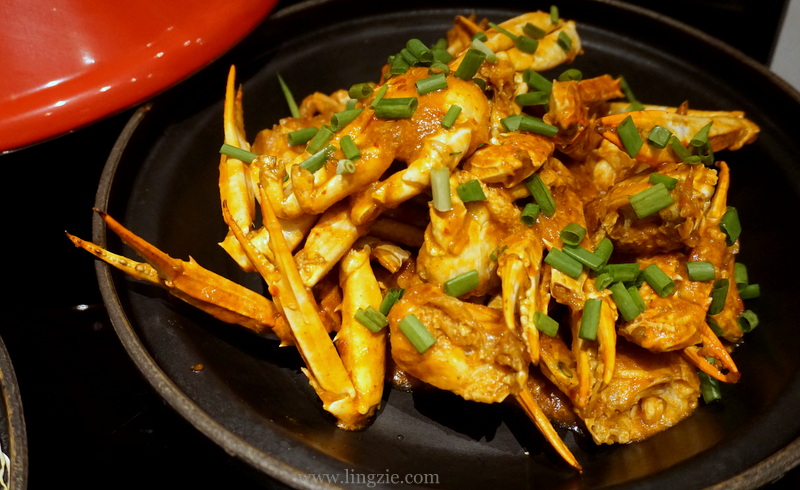 Ketam Bercili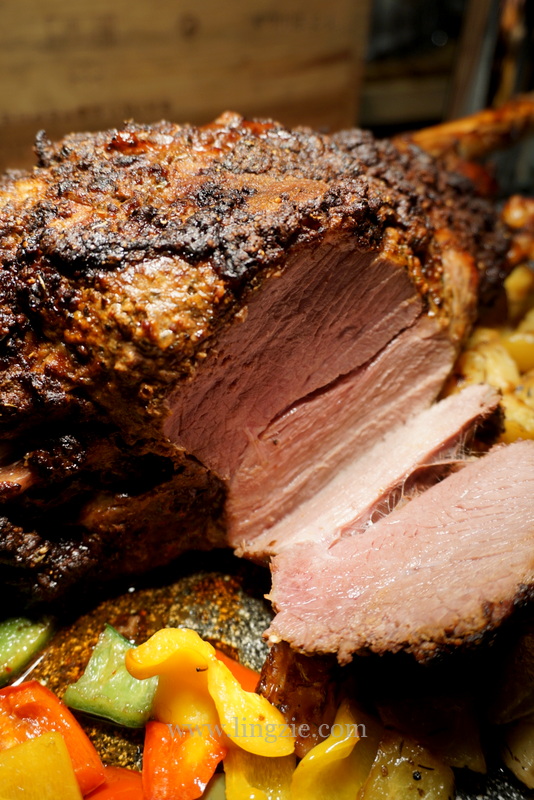 Roasted Lamb with roasted vegetables and crispy potatoes.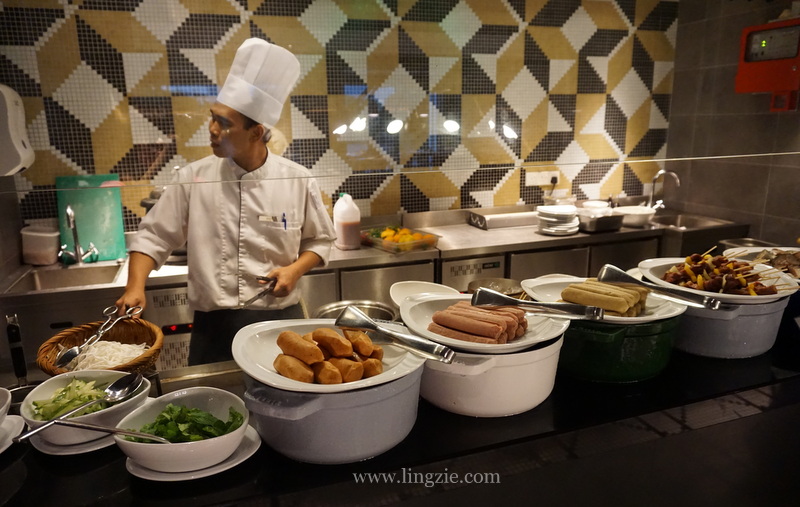 Chef at work at the Show Kitchen (Grill Station + Noodles)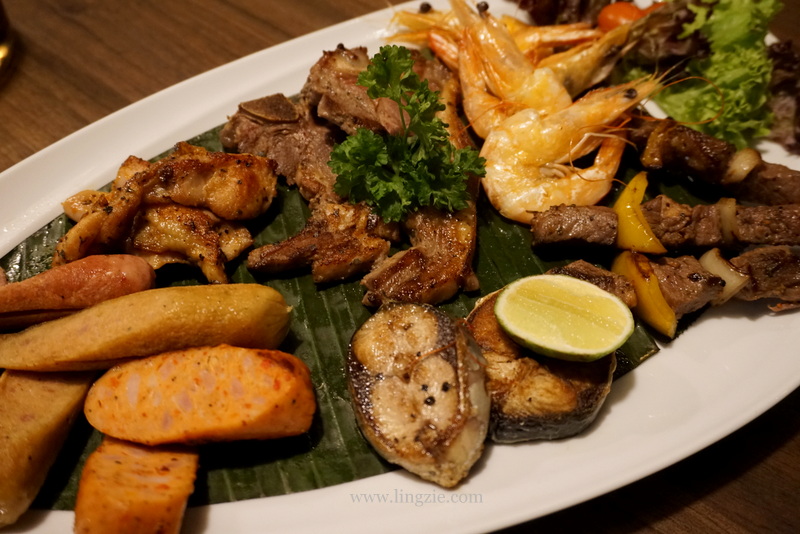 DIY Pasembur… (with added Serunding! hehe)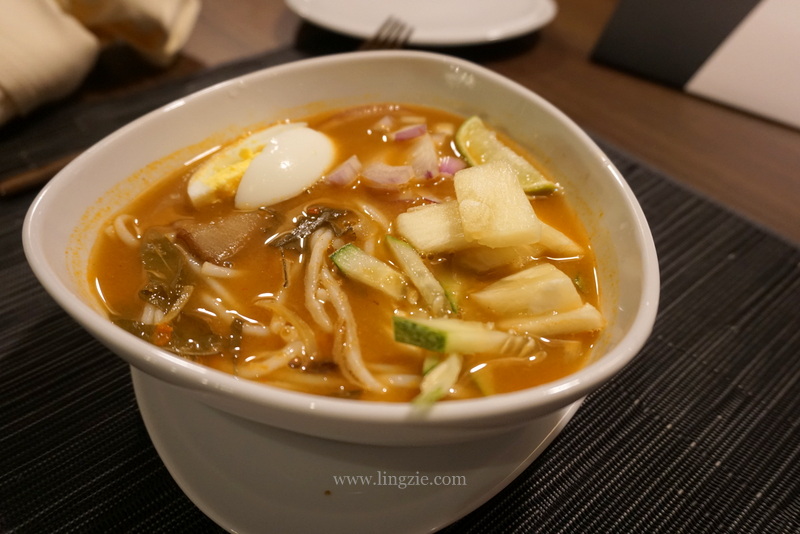 Laksa Kedah – something different from our Penang Assam Laksa. This was a lil' more rich and the texture of the noodles were more chewy
And onto desserts…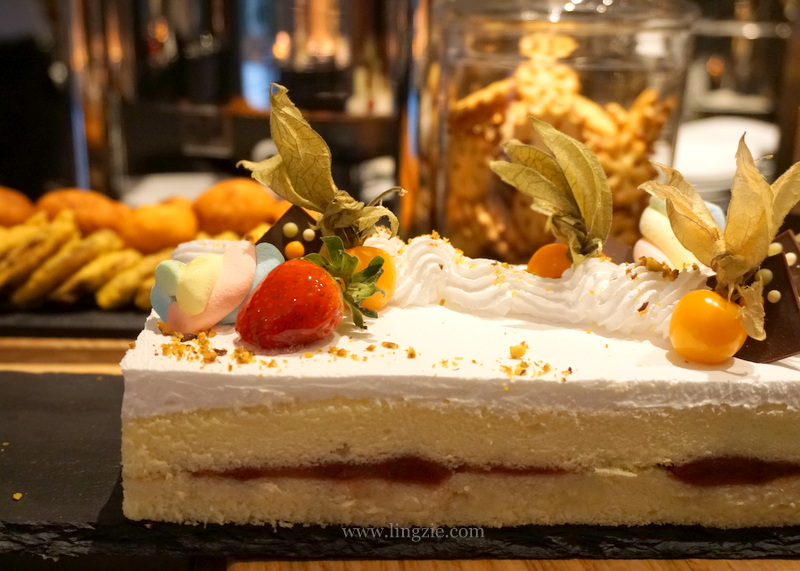 Strawberry slice cake (I was happy to note that real strawberries were used to make the filling)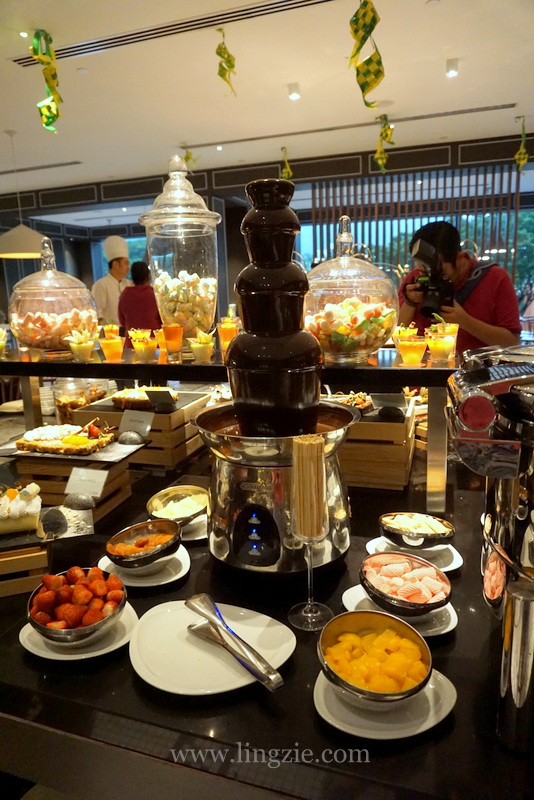 The ever popular Chocolate Fountain
Bread Pudding – one of the best I've tried thus far. Love the caramelized top and the silky smooth custard inside! Even better with their vanilla sauce topping.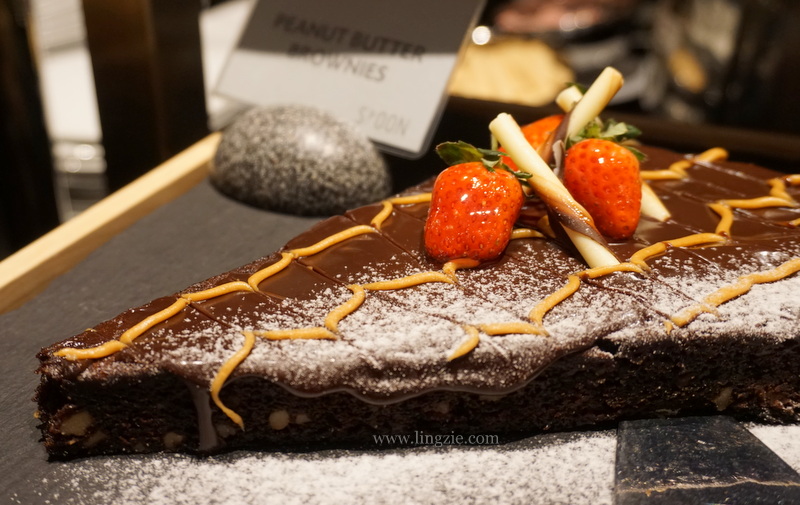 Peanut Butter Brownie – this was chocolatey and indulgent!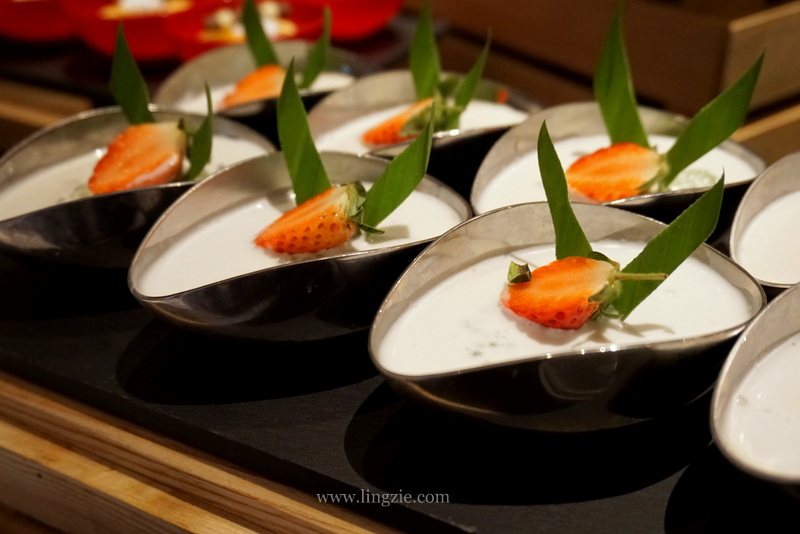 Sago Gula Melaka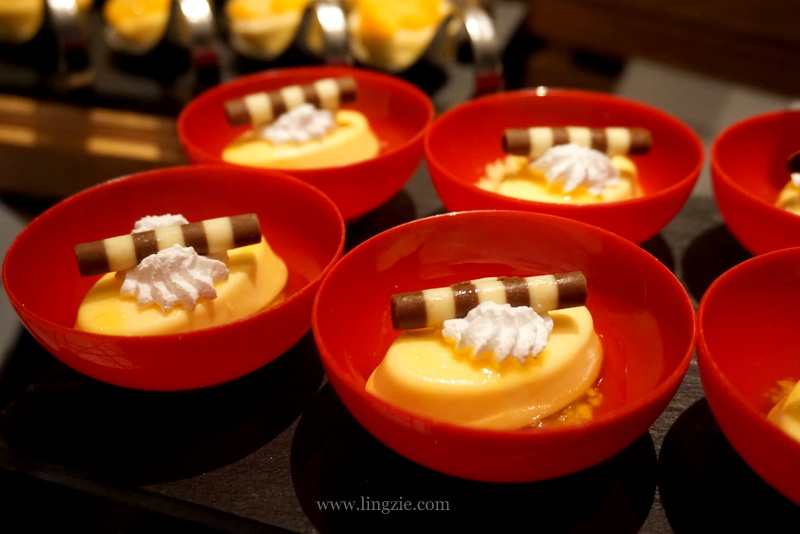 Pudding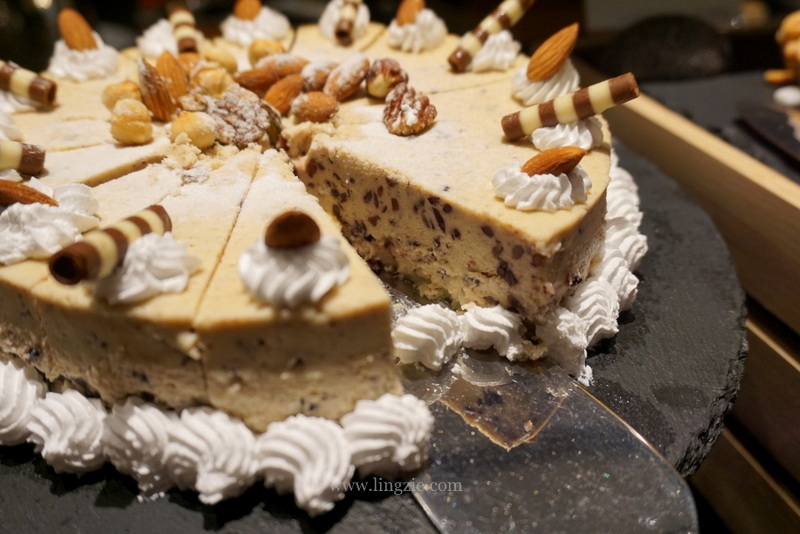 Black Rice Cheesecake
This was hands down the best dessert of the night for me. The chefs cleverly used black glutinous rice in a decadent cheesecake, lending this crowd pleaser a unique local twist.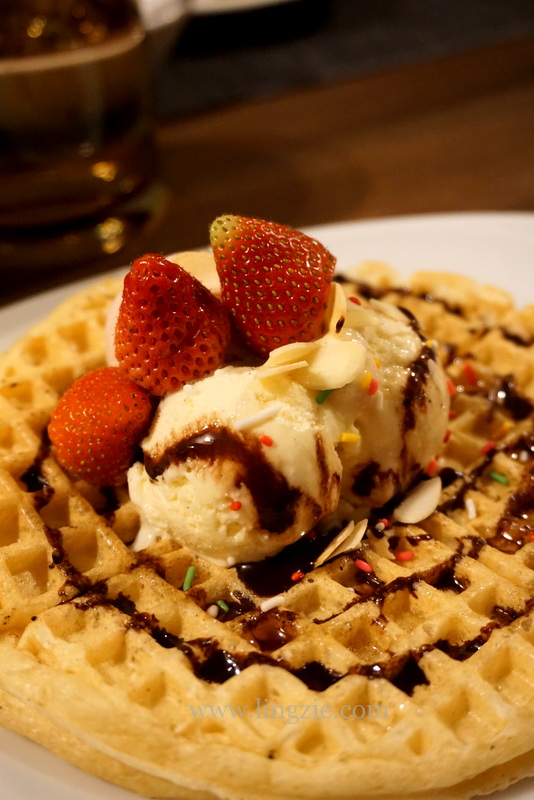 Waffle with Gelatomio Ice cream (surprisingly the Vanilla flavour was really good!)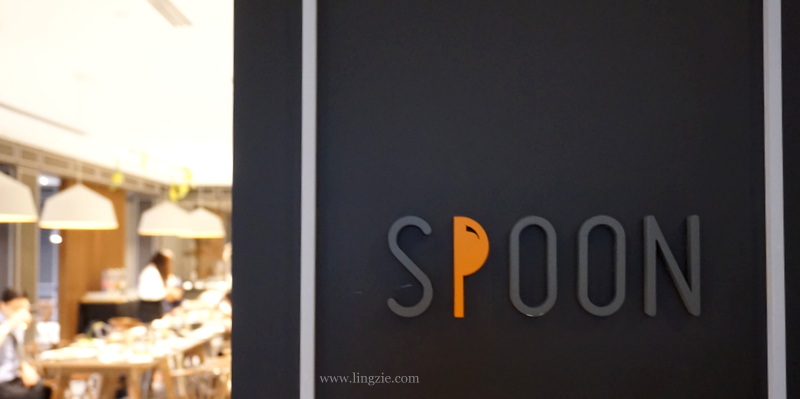 Spoon Cafe, G Hotel Kelawei
Jamu Selera (available from 18 June – 16 July 2015)
6.30pm-10.30pm
RM115 (Adult), RM58 (child), RM69 (Senior Citizen)
Riang Raya Lunch & Dinner (17 & 18 JULY 2015)
Lunch: 12pm-3pm
RM92 (Adult), RM46 (child), RM60 (Senior Citizen)
Dinner: 6.30pm-10.30pm
RM115 (Adult), RM58 (child), RM69 (Senior Citizen)
* All Prices are inclusive of 6% GST
For reservations, please contact G Hotel Kelawei 04-219 0000