Sri Sawadee Thai Fusion Cafe is an establishment of over two decades, sitting quietly but firmly along Sri Bahari Road in the heart of Georgetown. They first started out as a Thai food restaurant but has now recently undergone a makeover – going into a more cafe style concept with Thai Fusion food.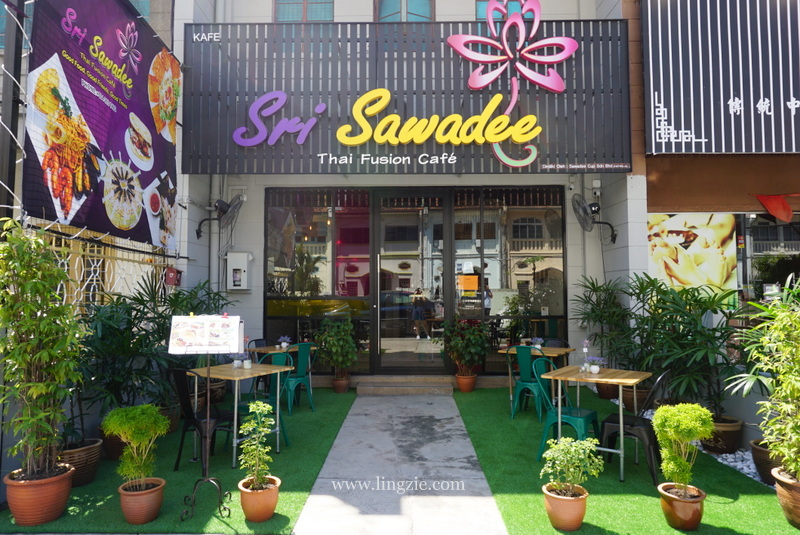 Sri Sawadee facade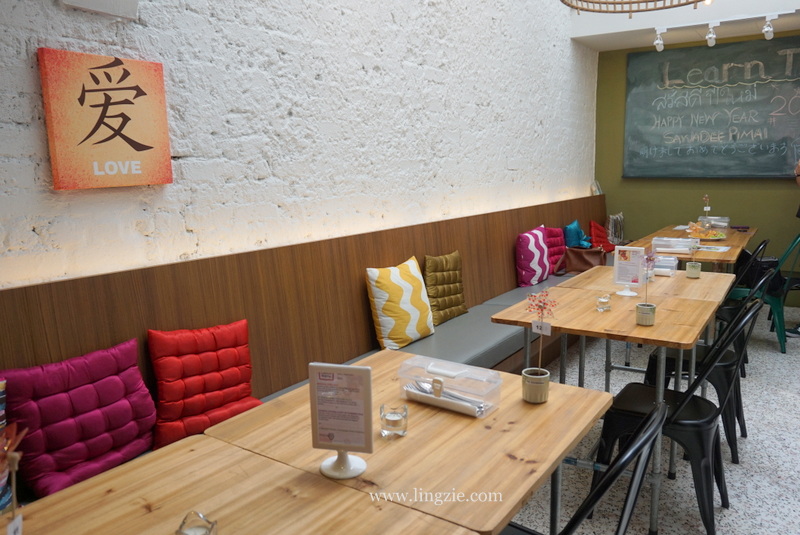 Bright, cheery and comfortable interior. Perfect for hanging out while enjoying a good meal.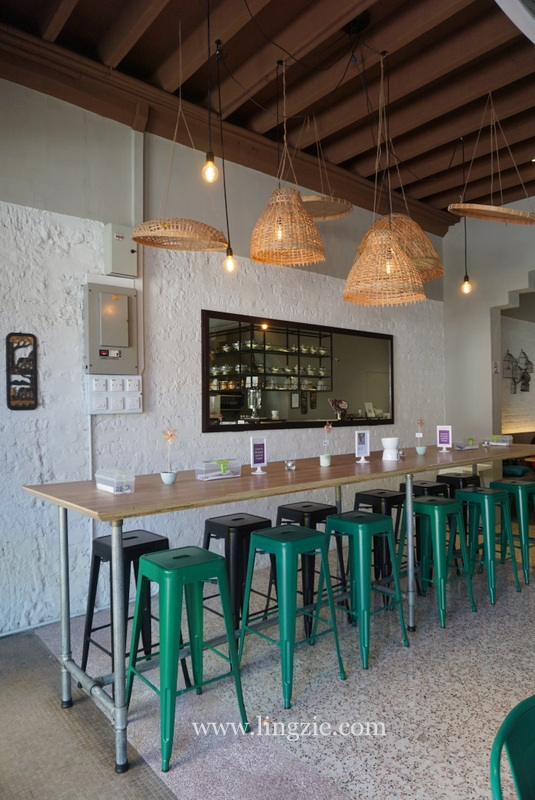 Hints of industrial chic in the decor.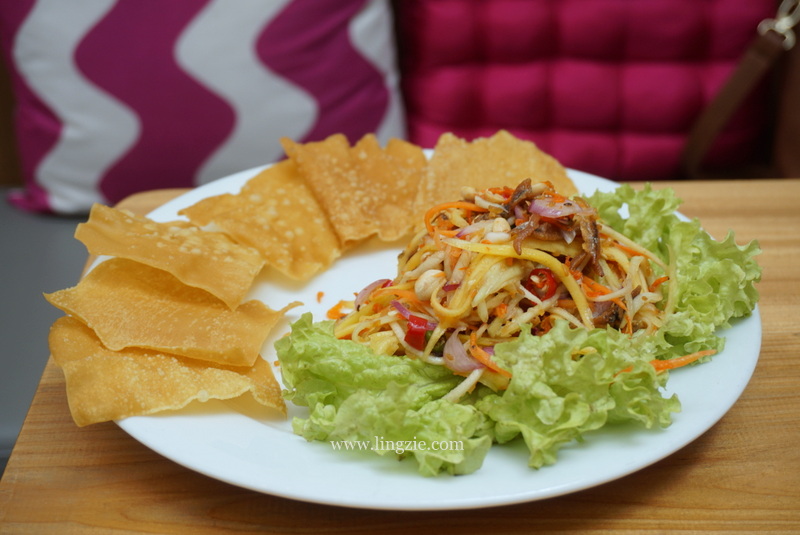 Som Tum Mamuang/ Kerabu Mango RM 8.90
We kicked things off with a Kerabu Mango salad, served with fried crispy wanton skins. I found the dish to be well balanced – the sweet & sour mangoes mixed with some savoury 'ikan bilis', not forgetting the freshness from sliced carrots and onions. The addition of peanuts further gave texture and fragrance to the dish. It was not overly sour or spicy either.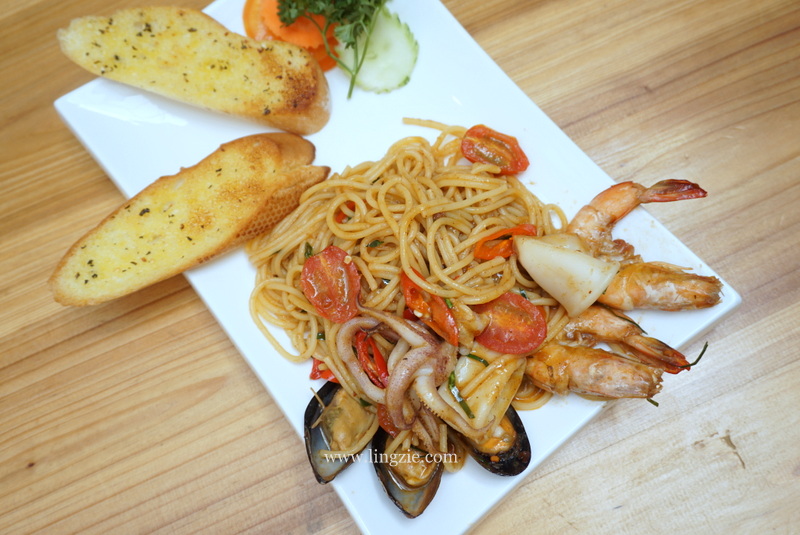 Tom Yum Stir Fry Seafood Spaghetti RM20.90
Next, we tried one of their house specialty  – the Tom Yum Stir Fry Seafood Spaghetti. To be honest, I was not expecting much when the dish was presented to the table. It looked very ordinary and I didn't have high hopes. However, upon tasting the dish, I immediately changed my mind. The tom yum flavour was vibrant but not overpowering. Plus the seafood used in the dish was indeed very fresh especially the mussels. I could now understand why this dish is a house specialty. I didn't really care for the garlic bread on the side though. But I happily dug into the spaghetti which was cooked al-dente 🙂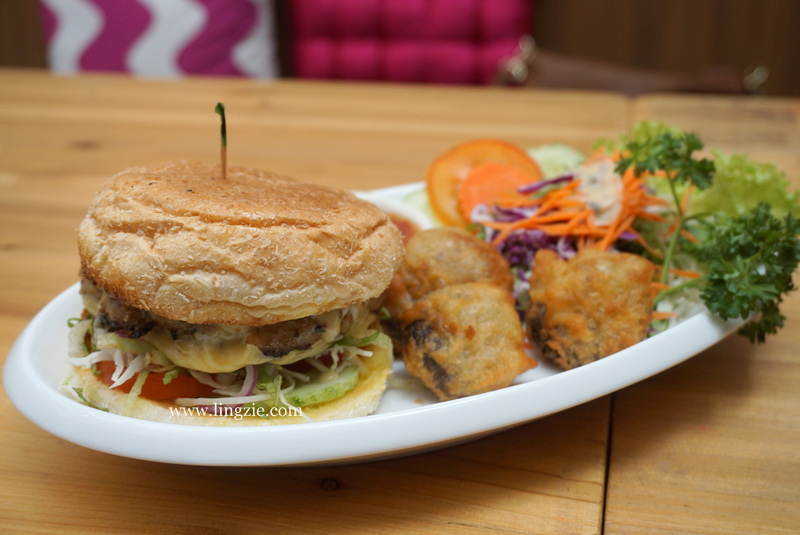 Sawadee Crab cake Burger with Het Tod (Mushrooms) RM18.90
One of the more interesting fusion dishes at Sri Sawadee would be this Crab Cake burger. The burger patty is home made with a combination of minced pork and crab meat. Served with a creamy homemade sauce with hints of wasabi, I found this dish to be very generous in portion  size. Plus the crab cake burger patty was soft and juicy – indeed a joy to dig into.
Instead of fries, deep fried mushrooms (het tod) are served with the burger. A delectable side to be dipped in the sweet thai chilli sauce.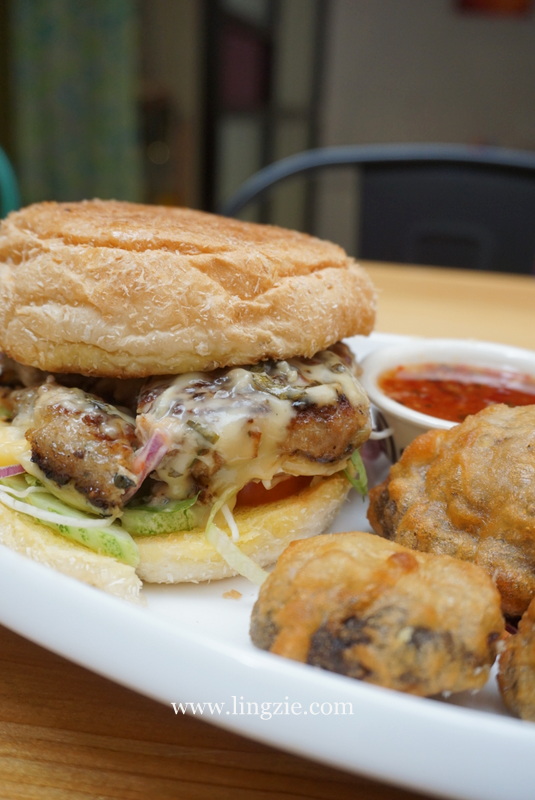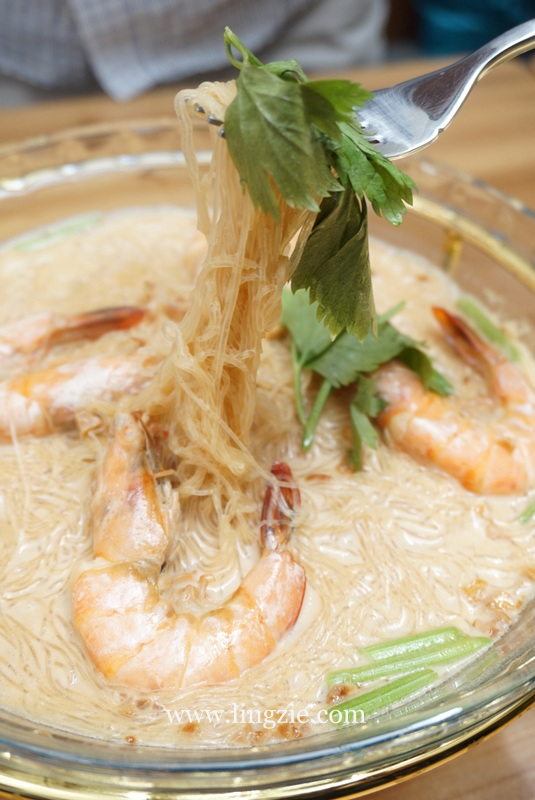 Glasspot Jumbo Prawns Goong Woonsen RM28.90 
Another House Specialty is the Glasspot Jumbo Prawns Goong Woonsen – Sri Sawadee's version of claypot glass noodles. The portion size of this dish is very generous and would be perfect for sharing. The glass noodles are cooked in a creamy milky sauce which is super addictive as a mellow flavour of rice wine permeates through the dish. The jumbo prawns are fresh and sweet. This was one dish that I kept going back for more! Indeed a must try!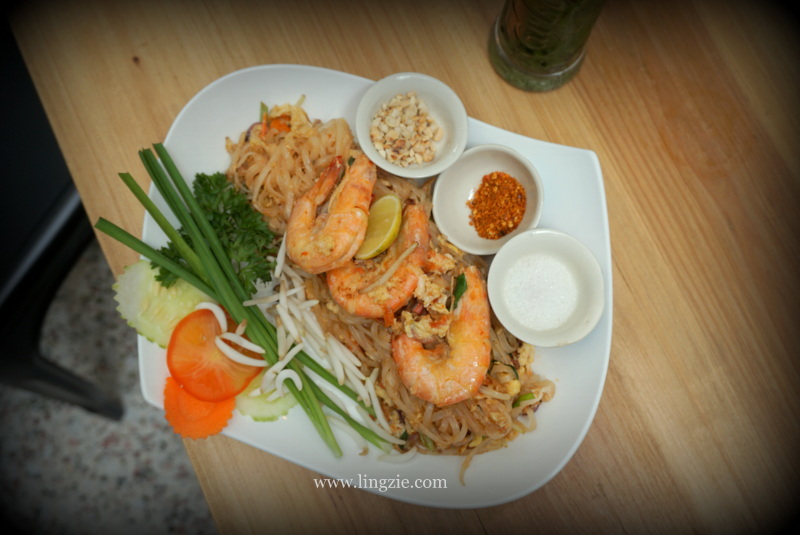 Pad Thai with Jumbo Prawns RM17.90
Sri Sawadee also serves up a mean plate of Pad Thai, served with jumbo prawns. The flat rice noodles are a bit sweet as with all authentic pad thais. And has a slight tang due to the addition of tamarind juice. I also liked that the dish was not overly oily and the noodles still had a bite to its texture.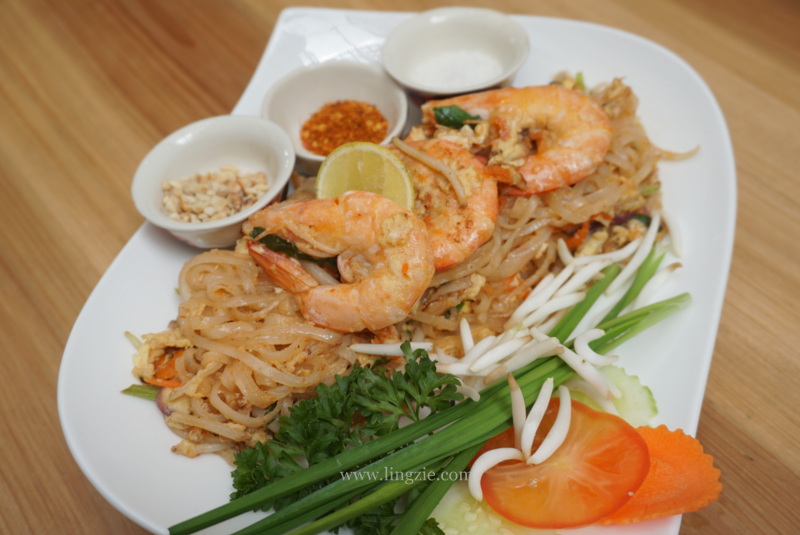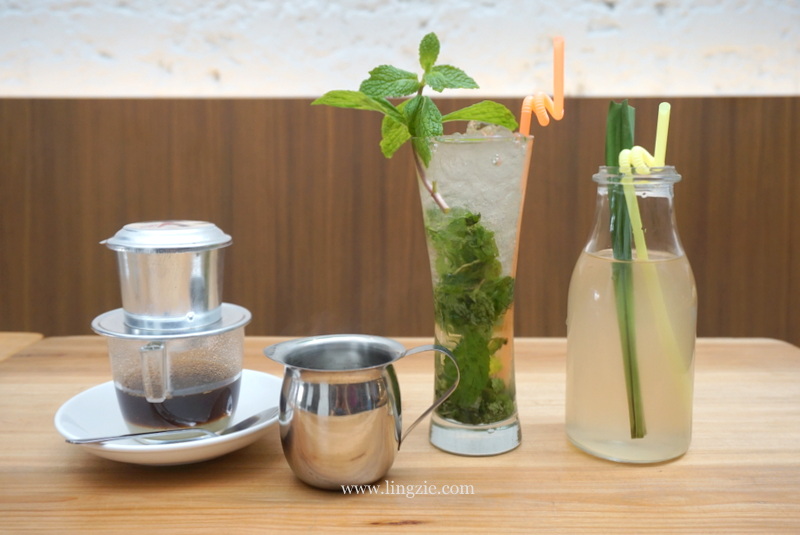 Sawadee cup drip Coffee RM9.90
Sri Sawadee Virgin Mojito RM12.90
Pandan Lemongrass RM6.90
Various drinks served at Sri Sawadee. My personal favourite is the Pandan Lemongrass.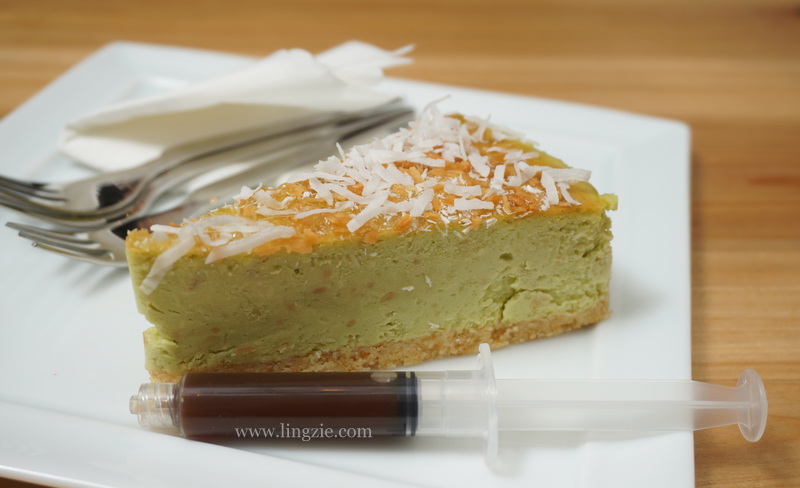 Pandan Cheesecake with Gula Melaka Drizzle RM15
In line with the cafe style setting, Sri Sawadee also serves a variety of cakes. We tried the Pandan Cheesecake with Gula Melaka Drizzle. I love desserts with local Asian flavours and I must say that this is one of the better ones. The cheesecake texture was luxuriously smooth with pleasant pandan flavour. The gula melaka drizzle further elevated the dessert. A lovely cake to indulge in.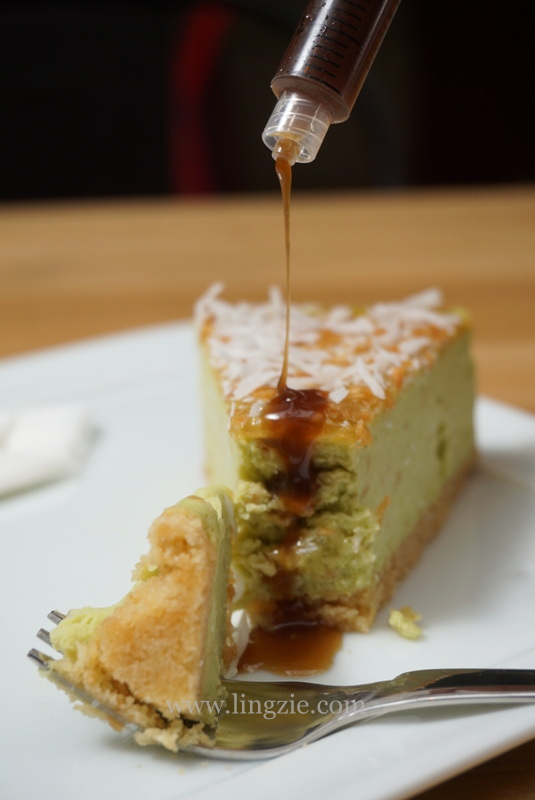 Overall, I had a pleasant experience at Sri Sawadee. I was impressed with most of the dishes and would not hesitate to go back. Why not pay them a visit to taste their revamped fusion Thai food menu today? 🙂
Essentials:-
Sri Sawadee Thai Fusion Cafe
17 Jalan Sri Bahari, 10050 Georgetown, Penang.
TEL:  04-263 1492
Opening Hours: 11.30am-10pm, Closed on Wednesdays