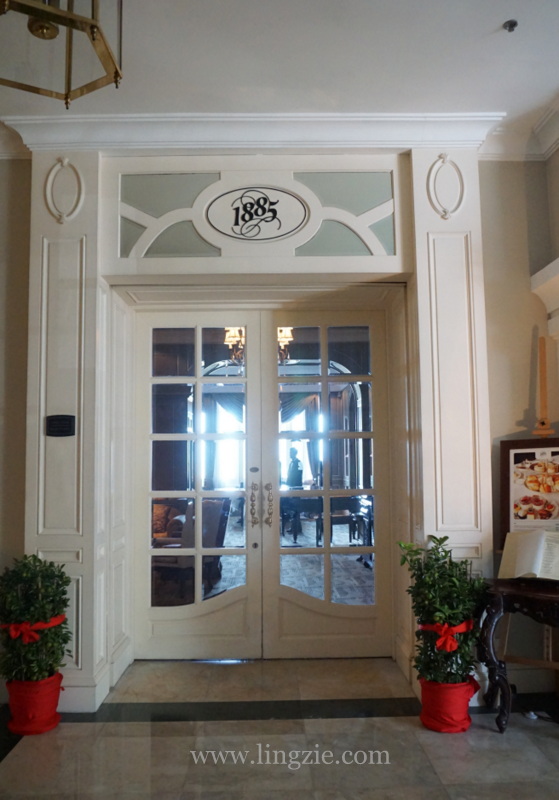 The 1885 at Eastern & Oriental Hotel is without a doubt one of the poshest restaurants on the island, grandiose and genteel, sophisticated and stately. Stepping into the restaurant, one is enveloped in it's understated elegance – thick plush carpets, tall floor to ceiling windows and majestic furnishings. One can also expect impeccable service to match it's aristocratic ambiance.
Their newest offering – a 3 course set dinner menu invites diners to indulge in a leisurely meal prepared with the freshest ingredients. Priced at RM120 nett per person, the 3 course set dinner menu includes a choice of starter, main and dessert.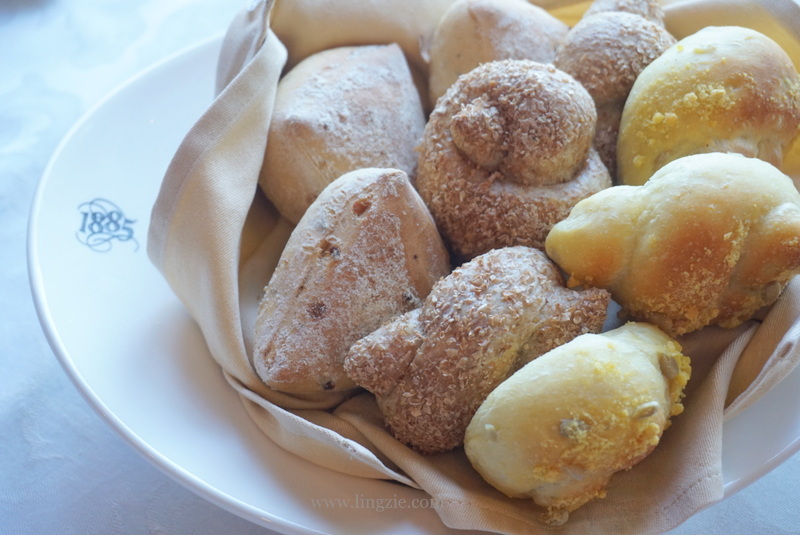 Bread basket with Trio of Dips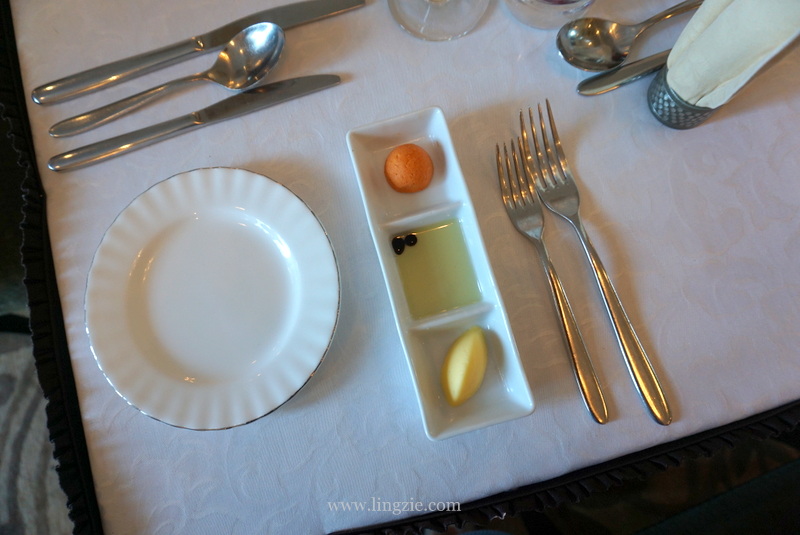 The meal kicks off with a bread basket filled with different types of freshly baked bread. Immensely enjoyable with their trio of dips. I have a soft spot for good bread, and I always have to restrain myself from polishing off the bread basket at 1885!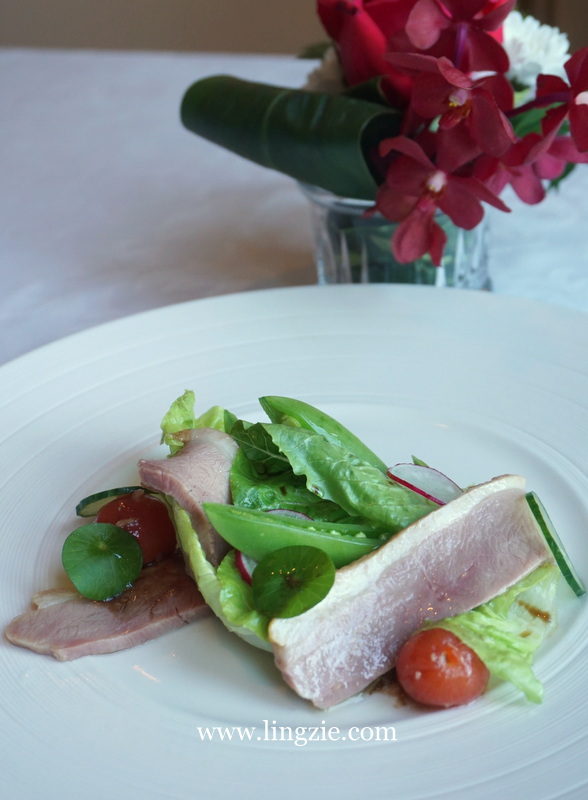 Smoked Magret de Canard
The 3 course set dinner offers a choice of 2 starters – the Smoked Magret de Canard (Smoked Duck salad) or the Bisque with lobster ragout, chives and cream.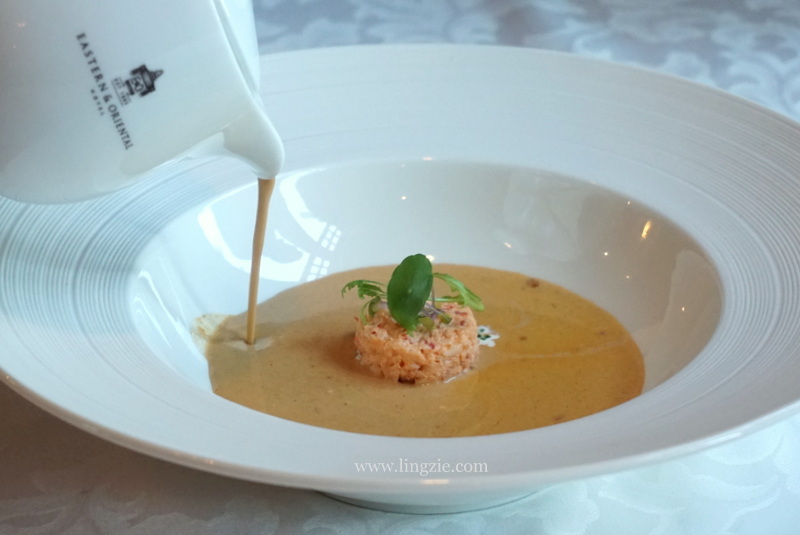 Bisque with lobster ragout, chive and cream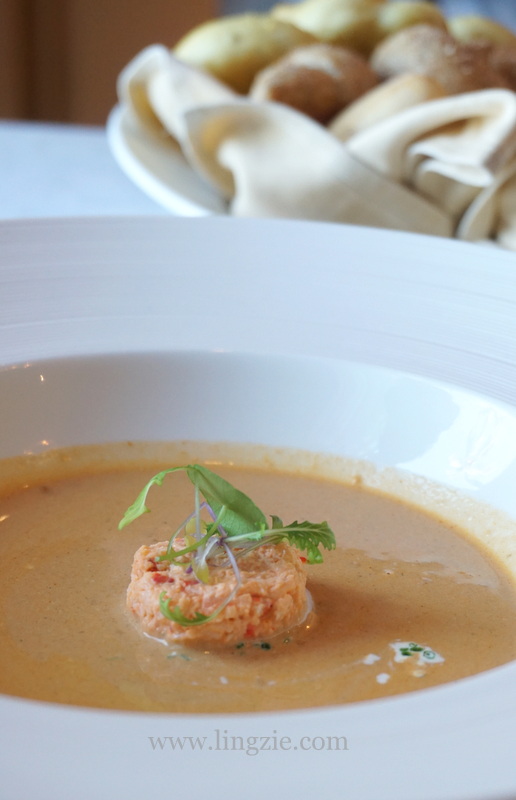 I picked the Bisque for my starter and was very pleased with my choice. The warm bisque was hearty and creamy while the sweetness from the lobster bisque permeates through the bisque. I did find the dish to be a tad too salty for my tastebuds though.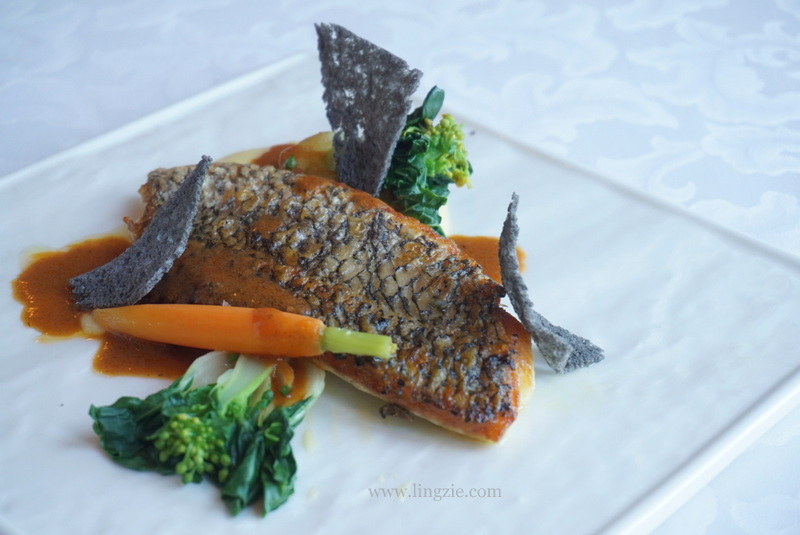 Pan Fried Red Snapper Fillet
For mains, diners have a choice of Pan Fried Snapper Fillet (with spring vegetables & shellfish butter) or a Grilled Grass Fed Fillet Mignon.
The pan fried snapper was well executed with a crispy skin. I particularly enjoyed the crispy black ink cheese tuille on the side as it brought more texture and flavour to the dish. Overall, the pan fried red snapper would be perfect for diners who prefer a lighter main.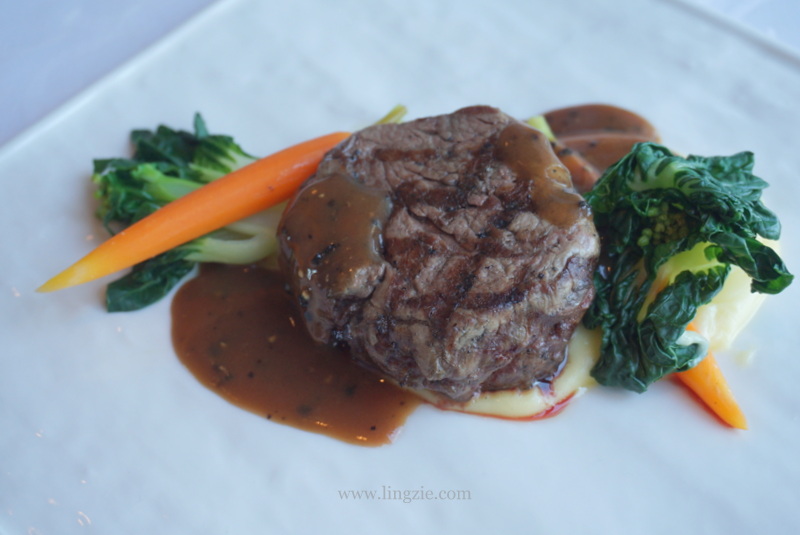 Grilled Grass Fed Fillet Mignon
Meanwhile, the Grilled Grass Fed Fillet Mignon was a delight to dig into. I had asked for my mignon to be cooked medium. And my succulent cut of beef arrived perfectly pink on the inside with a nice sear on the outside. The mousseline potatoes were silky smooth and was the ideal companion to the beef.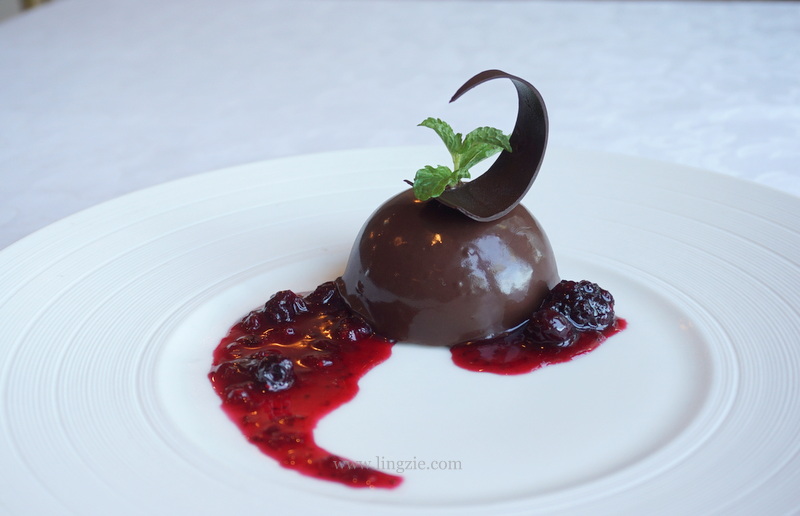 Berries Summer Pudding "Bavarois" 
For dessert, a light Berries Summer Pudding served with wild berries compote, rounds up the meal. The chocolate shell encases a tart berry mousse, the sweetness and tartness contrasts well. This is an excellent dessert for those who do not like overly sweet desserts.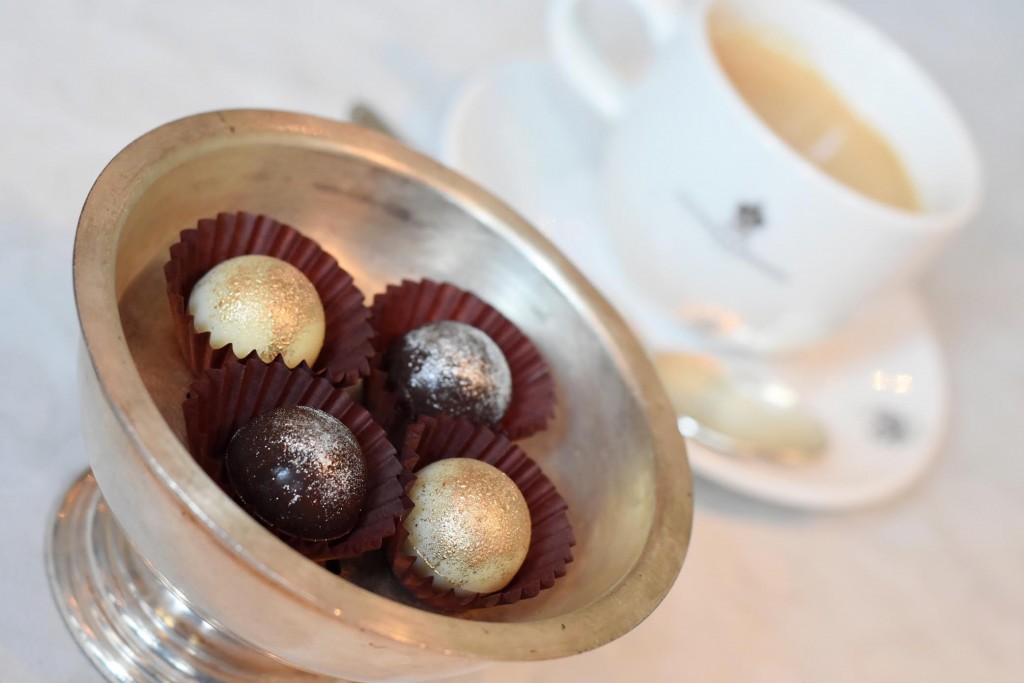 Pralines, Coffee or Tea to end the meal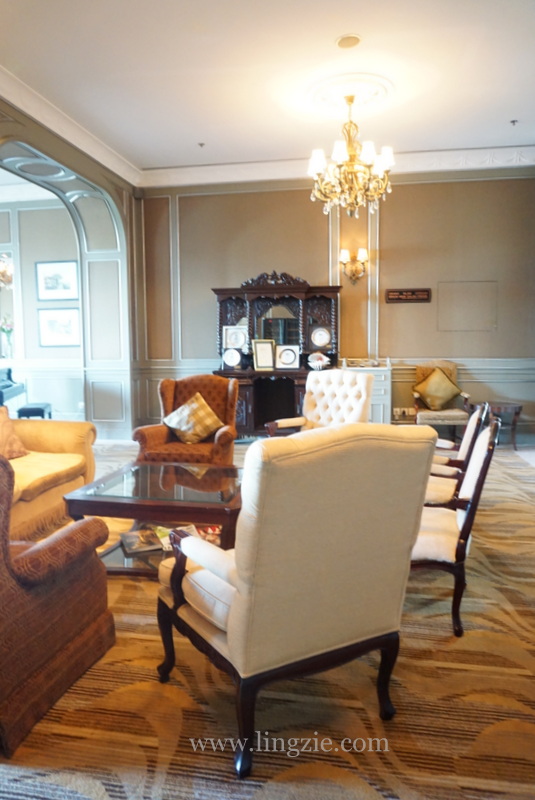 All in all, I would say that the Yesterday's Classic 3 course set menu is competitively priced with delicious, well executed food and majestic ambiance. Perfect for a special occasion or simply just because. 🙂
The 3 course set dinner menu is available daily from 7pm-10.30pm at 1885, Eastern & Oriental Hotel Penang.
RM120 nett per person
For reservations, do call 04-222 2000 Ext. 3170 
*Many thanks to 1885 for extending this invitation.