Hai Nan Town is no stranger to the Penang food dining scene. Having been in business for the past 10 years, they continually serve up authentic Nyonya & Hainanese dishes in their premise at Weld Quay. I must admit that I have not stepped foot into the place for a few years, being distracted by other new eateries that have popped up. So I was eager to get re-acquainted with their food when I received the invitation to dine at Hai Nan Town recently.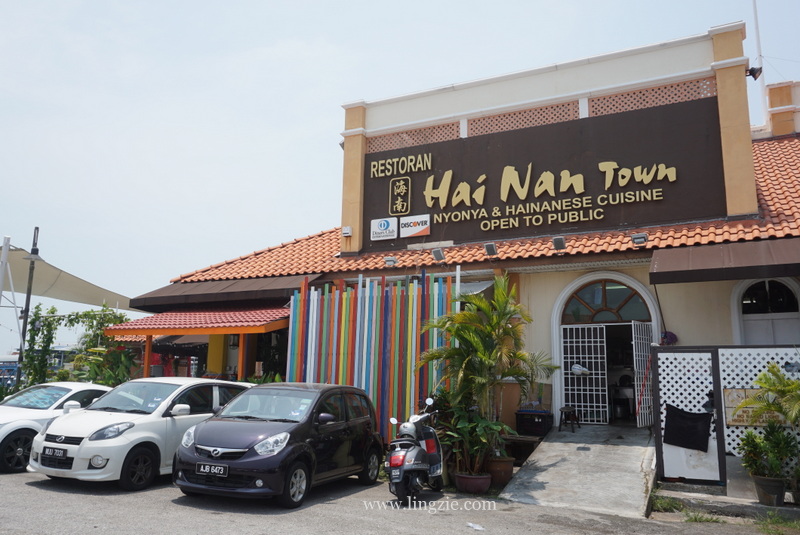 Hai Nan Town facade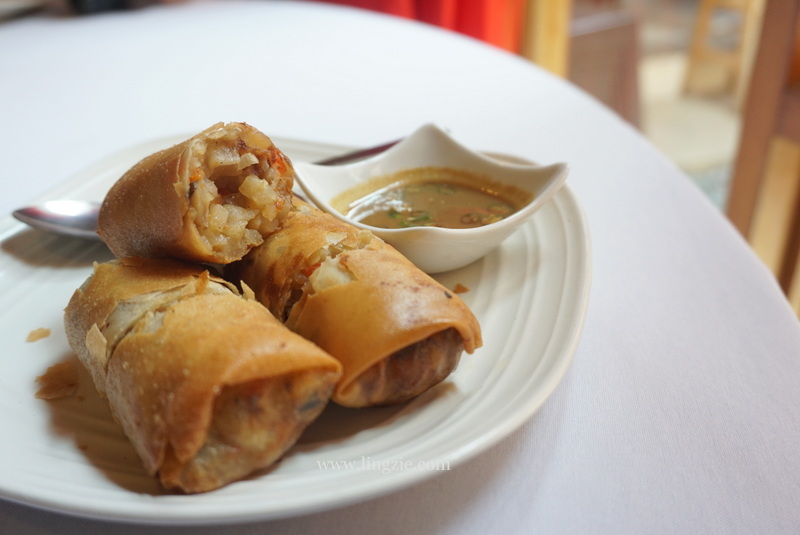 Choon Piah RM12
Choon piah (vegetable, prawn & crab spring roll) is a popular appetizer and I found Hai Nan Town's version to be enjoyable.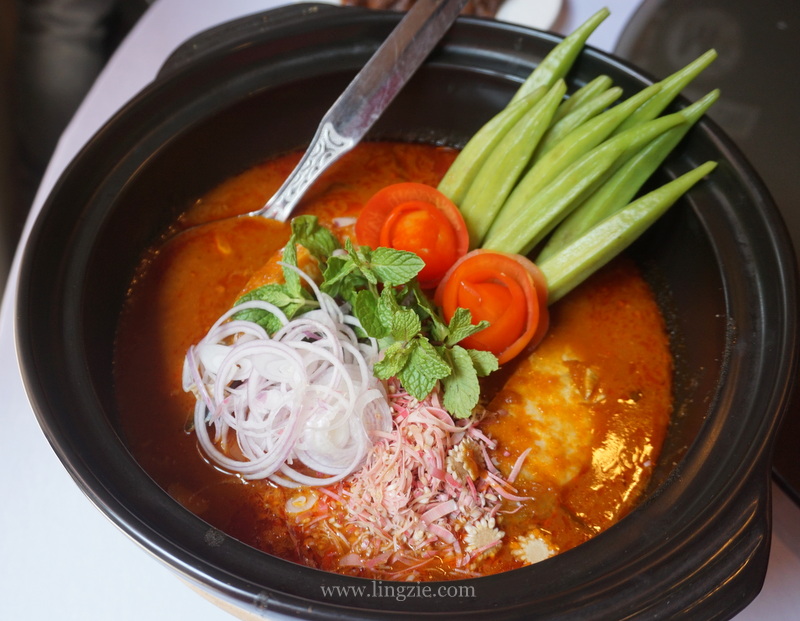 Curry Tumis Ikan
After the appetizer, we kicked things off with a huge pot of Curry Tumis Ikan (choice of fish, prawns or squid – market price) We had ours with White Pomfret but other choices of fish are available. I thoroughly enjoyed this curry. It was not spicy but had very vibrant & rich flavours from the generous use of torch ginger flowers & spices from the curry paste. The curry itself had a lovely thick texture which was just right, slightly tangy and minty. Perfect to be spooned over white rice. The pomfret was very fresh and had a good bite.  Easily my favourite dish of the meal.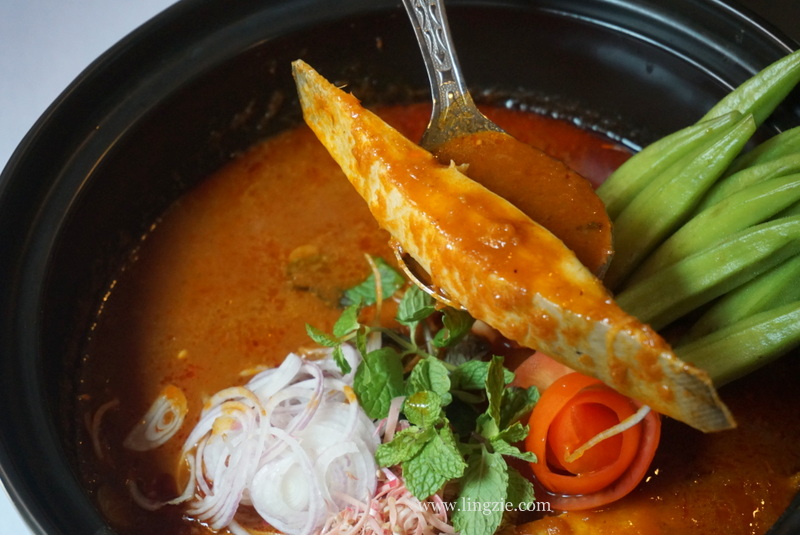 Curry Tumis Ikan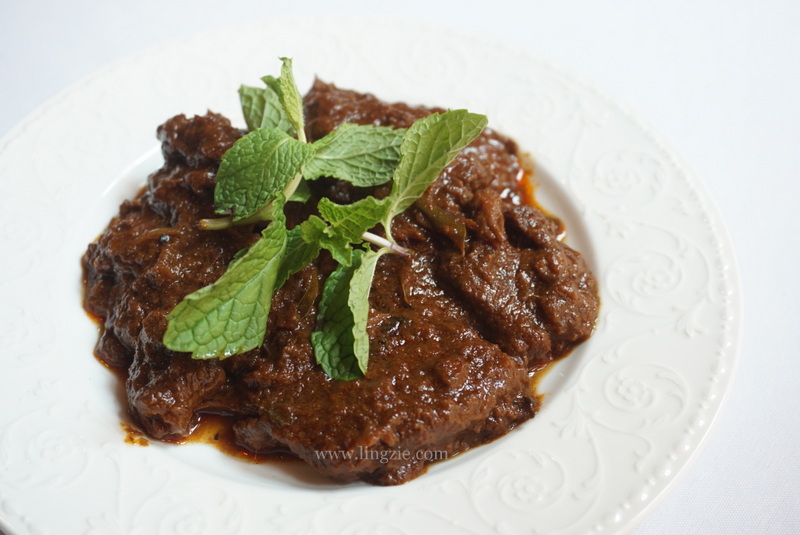 Beef Rendang (RM18 for the small portion)
I love Beef Rendang and can never say no to a good rendition of this dish. I'm pleased to find that Hai Nan Town's version tickled my tastebuds and left me wanting more. The flavourful rendang clung onto the pieces of beef which were tender and succulent. A must try.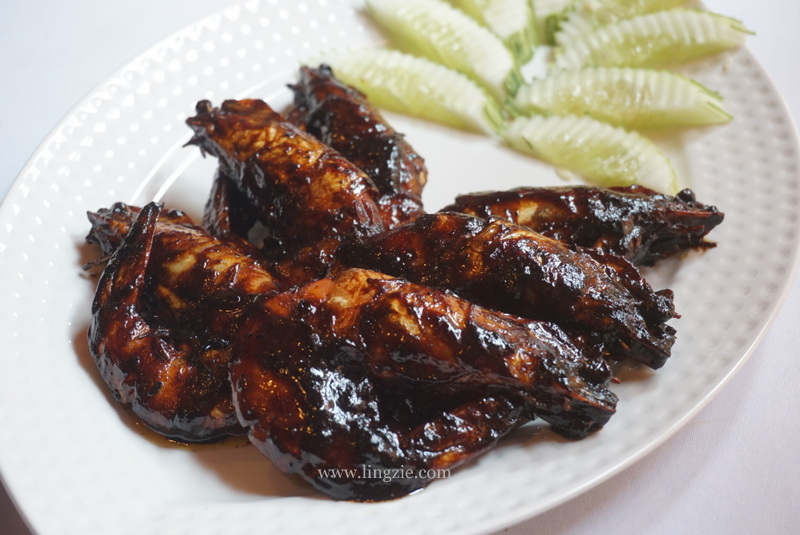 Assam Prawns (market price)
Next, we indulged in some Assam Prawns. The portion we were served costs about RM48-52 (depending on market price). The prawns were bouncy and fresh while the tamarind sauce was well balanced (not overly sour nor sweet) and coated the prawns very well.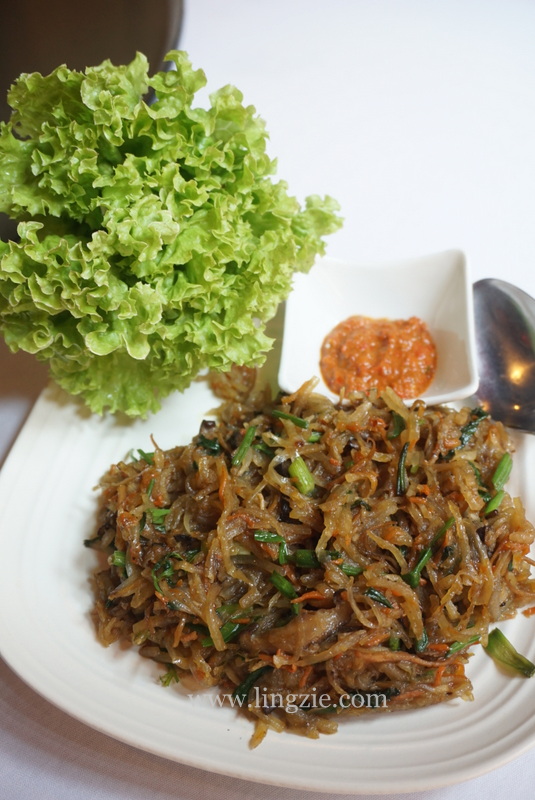 Ju Hu Char (RM14)
Yet another popular Nyonya dish – Ju Hu Char. This version had the addition of chinese celery which may or may not sit well with diners depending on their tastes.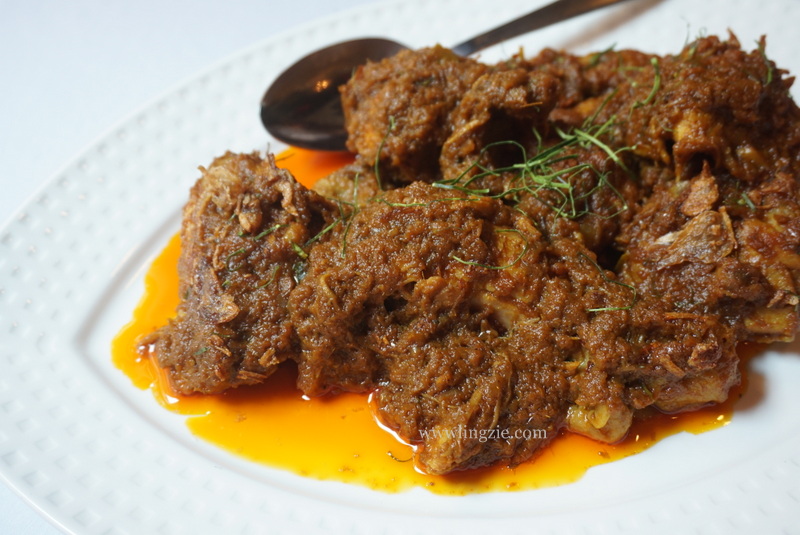 Curry Kapitan RM26 (Medium size)
Next, we had their Curry Kapitan. The dish had robust flavours while not being spicy so it is perfect for those who want to enjoy the fragrant curry flavours without the heat. I especially enjoyed the delicate flavour of kaffir lime leaves which permeated through the dish.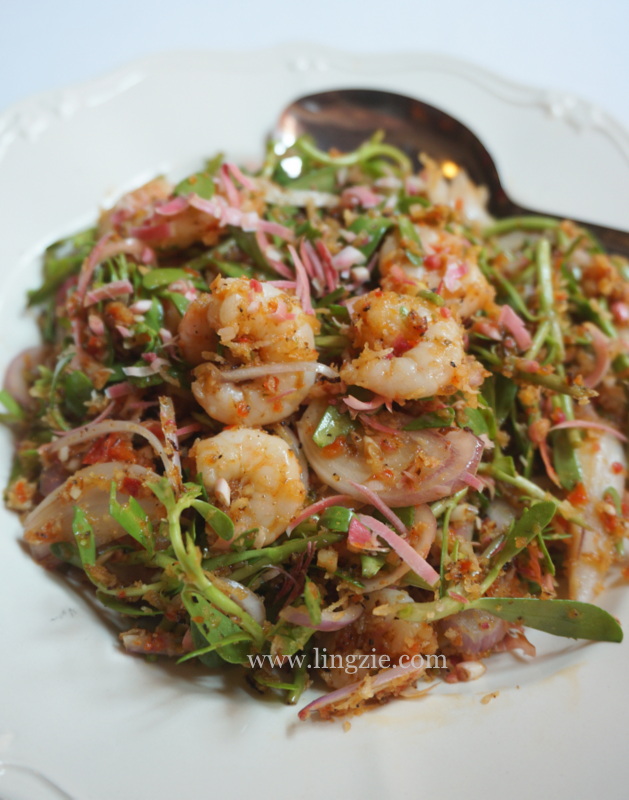 Kerabu Sayur Rumi RM14 
We were then presented with a dish that's off the menu – available for pre-order or whenever 'Sayur Rumi' is in season. This is the first time I'm having kerabu sayur rumi and I must say the flavours definitely pack a punch! Its very spicy but the heat comes more as an after taste. However, despite the spiciness, it's a dish that had me going back for me with its heady mix of flavours – tangy, spicy, sweet, salty all harmonizing perfectly together.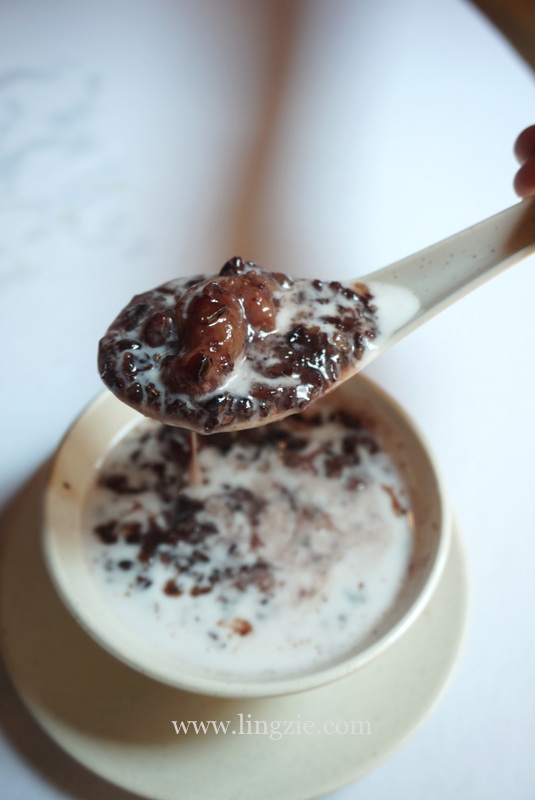 Bee Koh Moi (Black Glutinous Rice Porridge) RM4
As much as I enjoy cakes and western desserts, there will always be a special place in my heart for traditional Chinese desserts such as this one – Bee Koh Moi. Hai Nan Town's rendition is near perfect as the black glutinous rice texture is neither too mushy nor too hard. The coconut milk added also has the right amount of saltiness to bring out the whole dish. Lovely!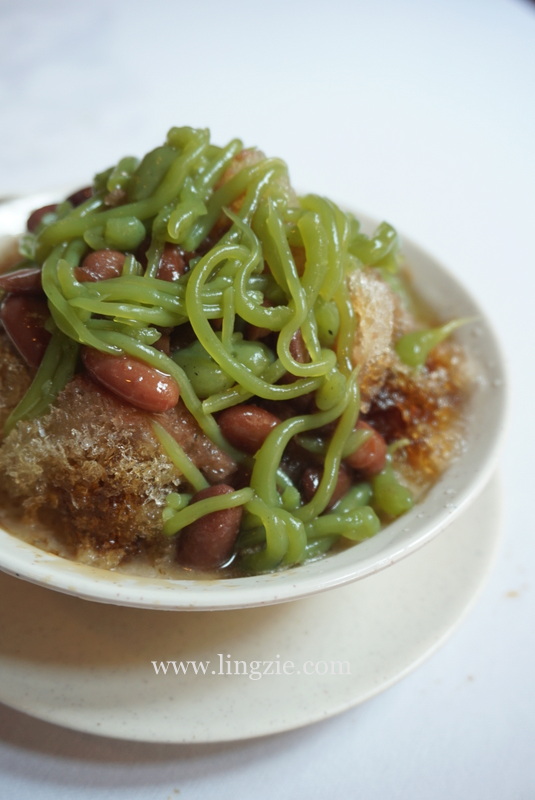 Chendol
For those who prefer cold desserts, the Chendol is a good option too.
Many thanks to Hai Nan Town for the invitation.
Essentials:-
Hai Nan Town Nyonya & Hainanese Food (Pork Free)
8A Pengkalan Weld, 10300 Georgetown, Penang
TEL: 04-263 8633
Opening Hours: 11.30-3pm, 6.3opm-10pm DAILY