The Wembley, A St Giles Hotel is known for offering value for money buffets at affordable prices. Recently, we checked out one of their theme buffet dinners – Japanese & Western Buffet (available every Thursday) which is undoubtedly one of their more popular themes among diners.
It's not hard to see why when the buffet line up includes this…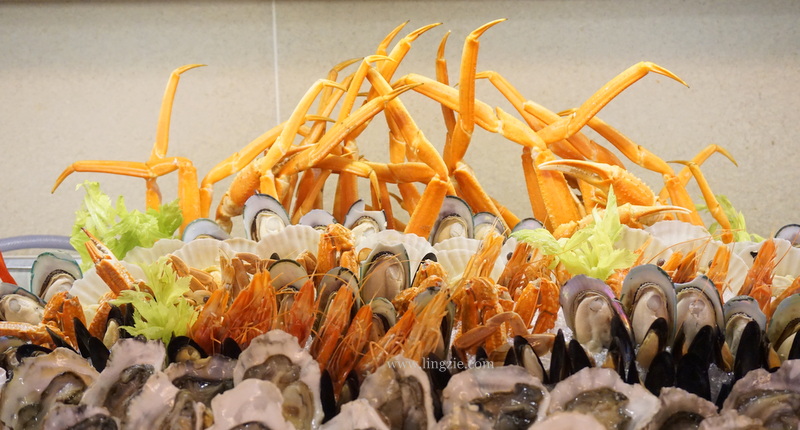 An array of fresh Seafood on Ice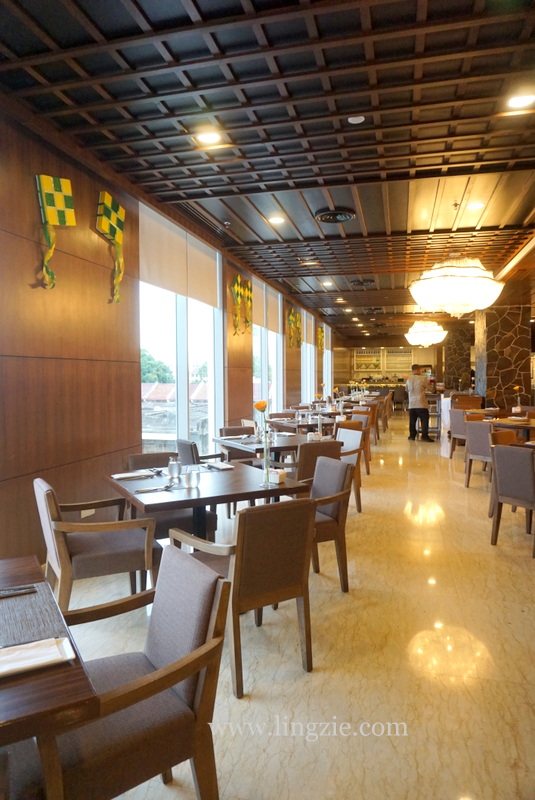 Wembley Cafe interior, located at Level 2 of The Wembley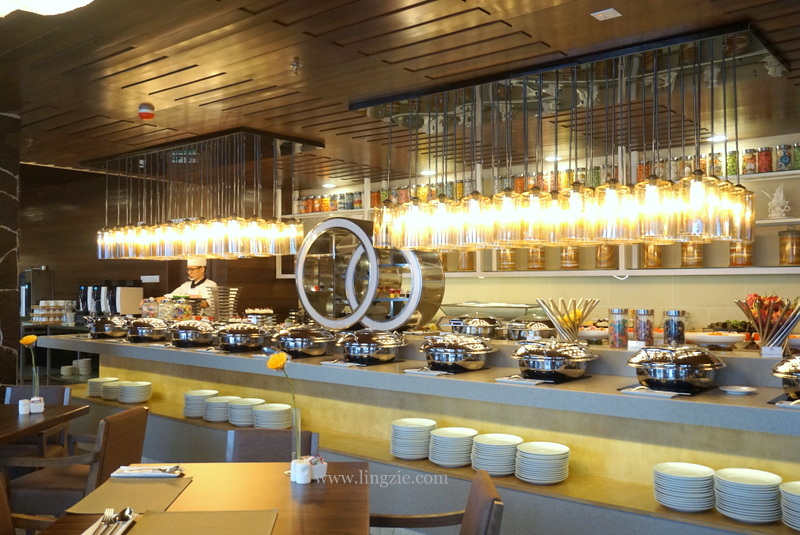 True to their Japanese theme, a generous variety of sashimi and sushi is available.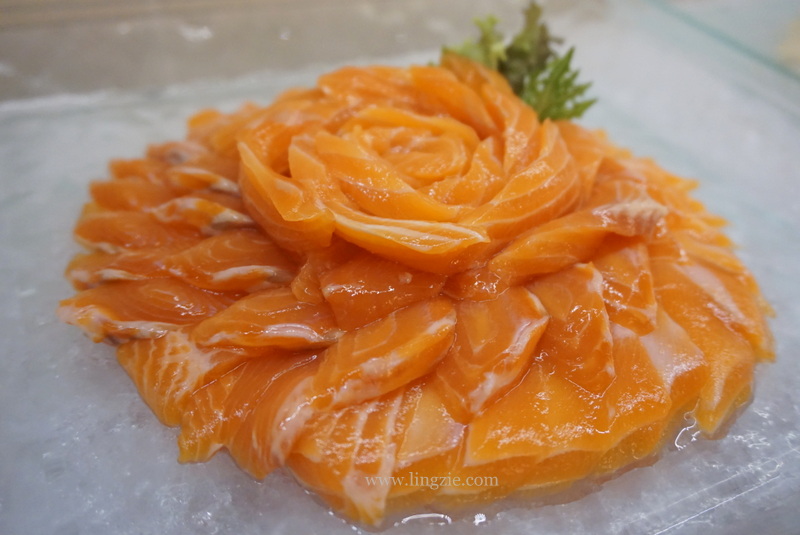 Salmon Sashimi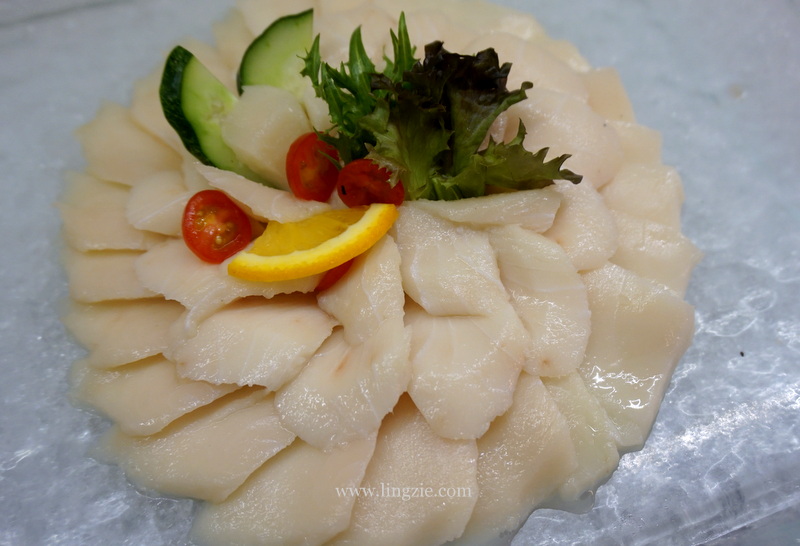 Butter Fish Sashimi (my favourite! I was so happy to see this!!)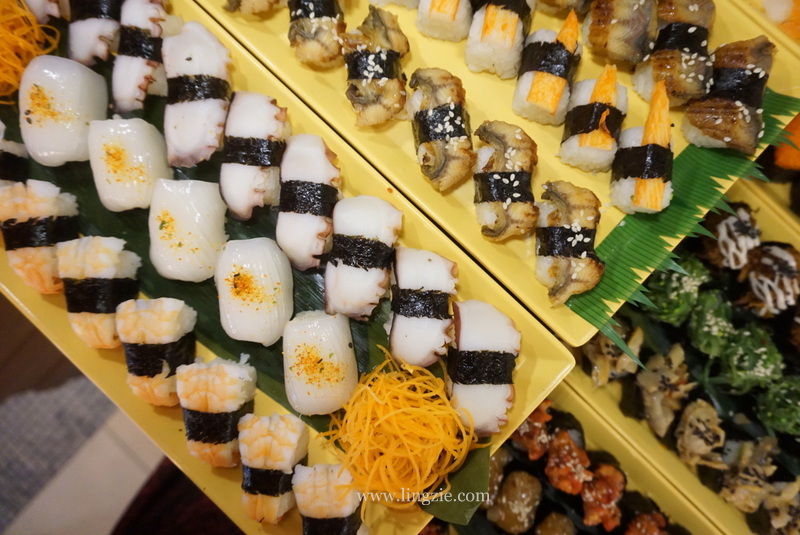 Colorful Nigiri & Rolled sushi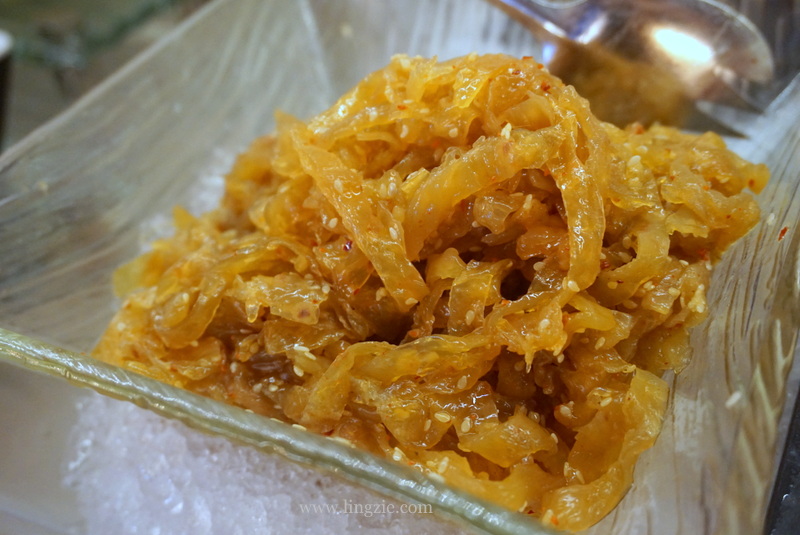 Chuka Kurage
Seafood on Ice includes snow crab leg, half shell oysters, mussels, scallop, flower crab and tiger prawns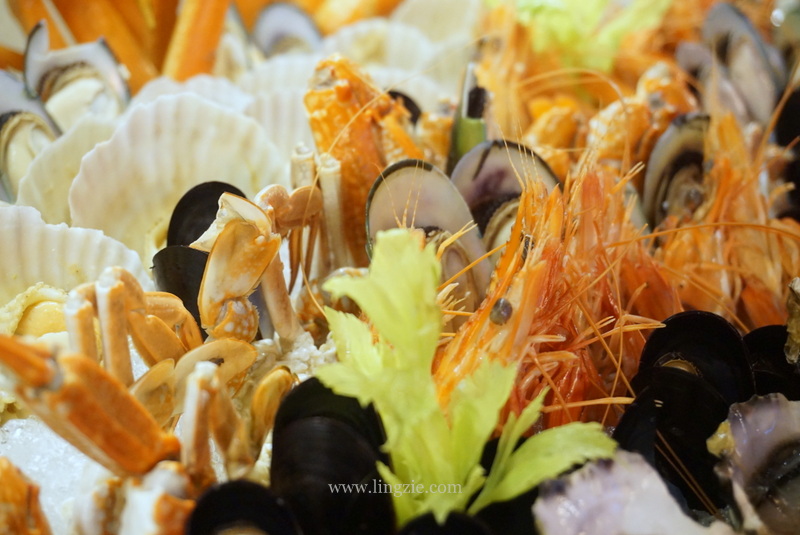 Other Western appetizers include Make your Own Salad Bar with dressing & condiments, Smoked Duck, Potato Salad & Crabstick salad, as well as Cheese Platter.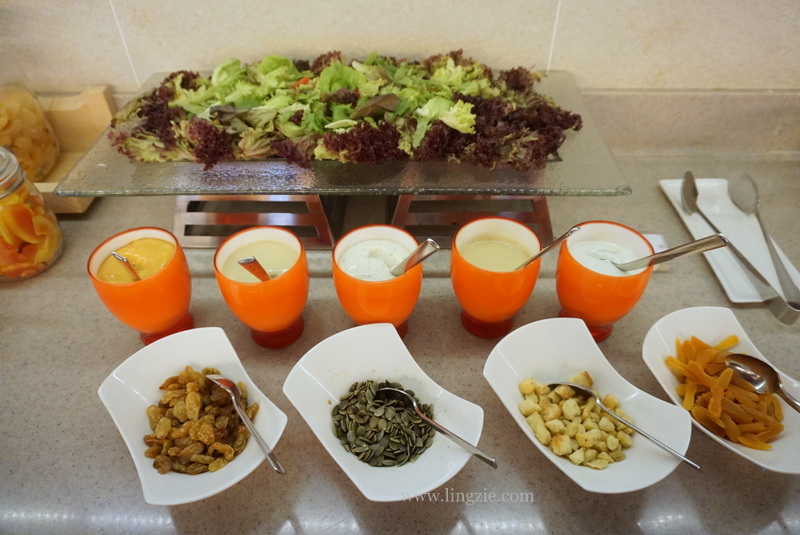 Salad Bar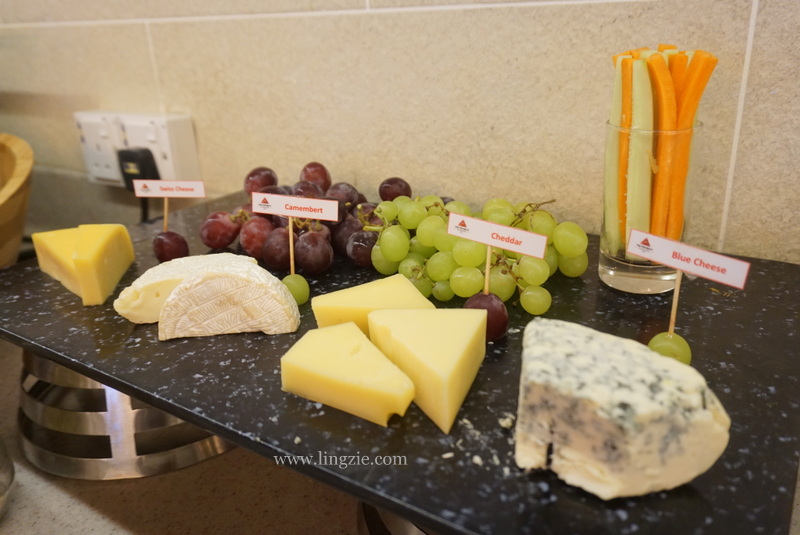 Cheese Platter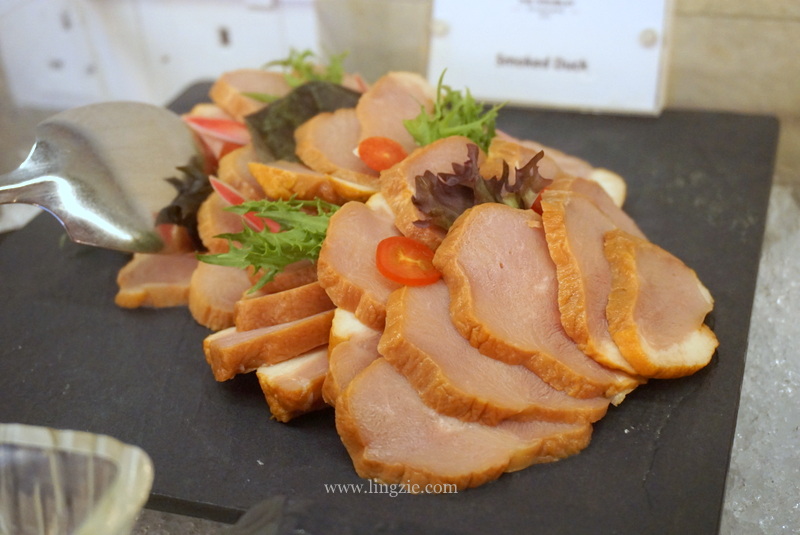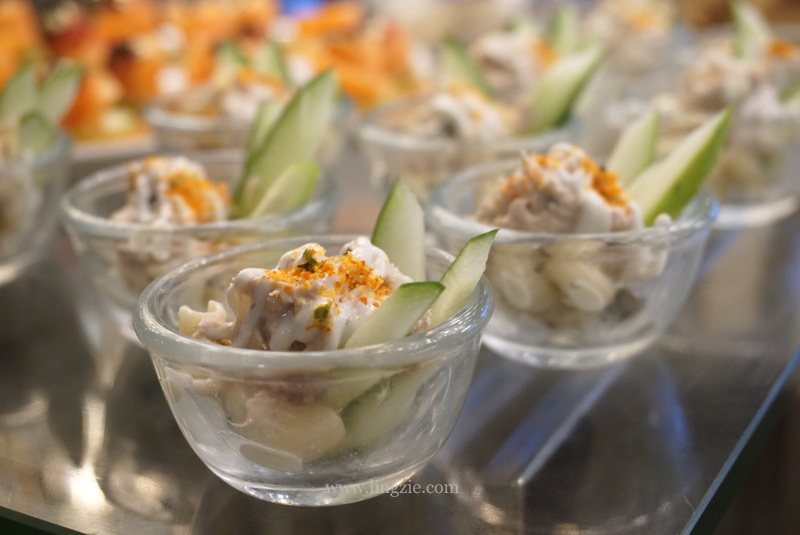 Japanese Potato Salad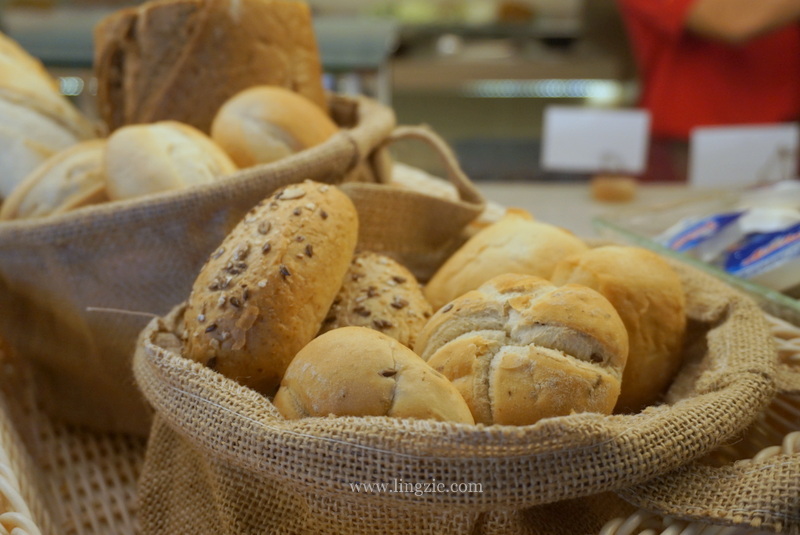 Bread Basket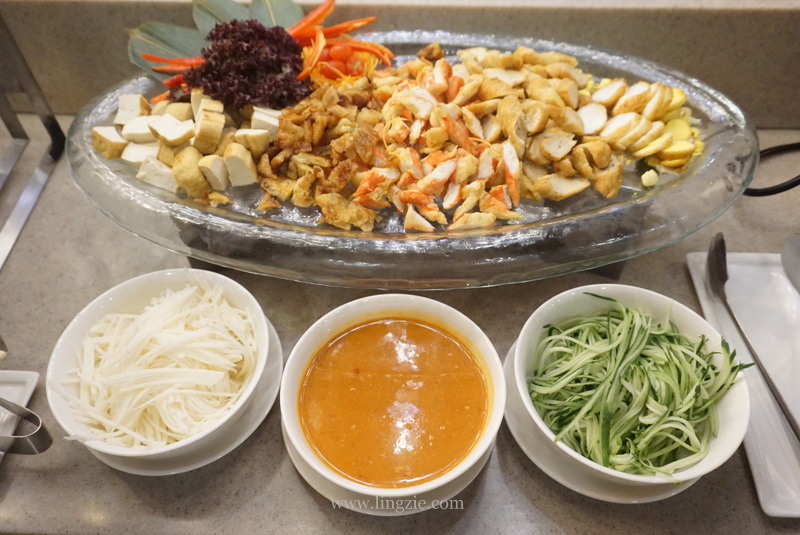 Gado Gado
Miso Soup with Salmon Head & Salmon Belly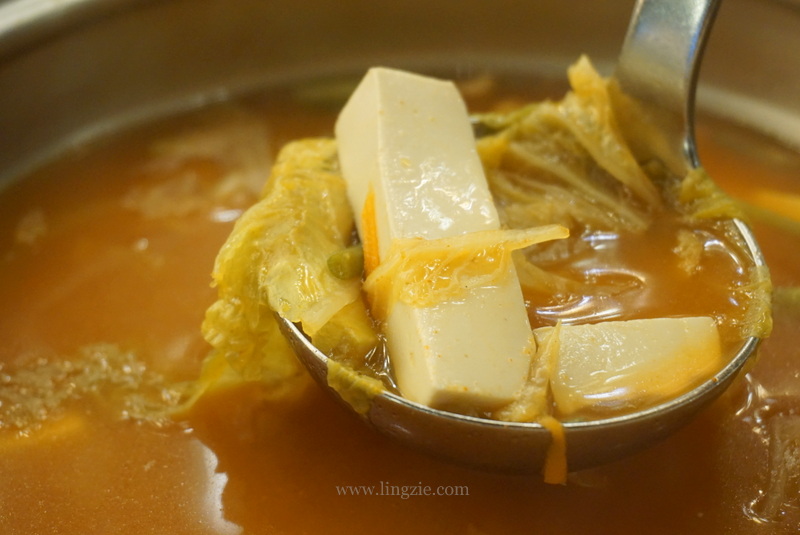 Kimchi Soup with Chicken
Heading on to the mains, I found that the dishes were thoughtfully presented and was delighted with most, especially the Saba mackerel, miso honey lamb ribs, teriyaki chicken and roasted tenderloin. The stuffed squid was also an interesting dish to try.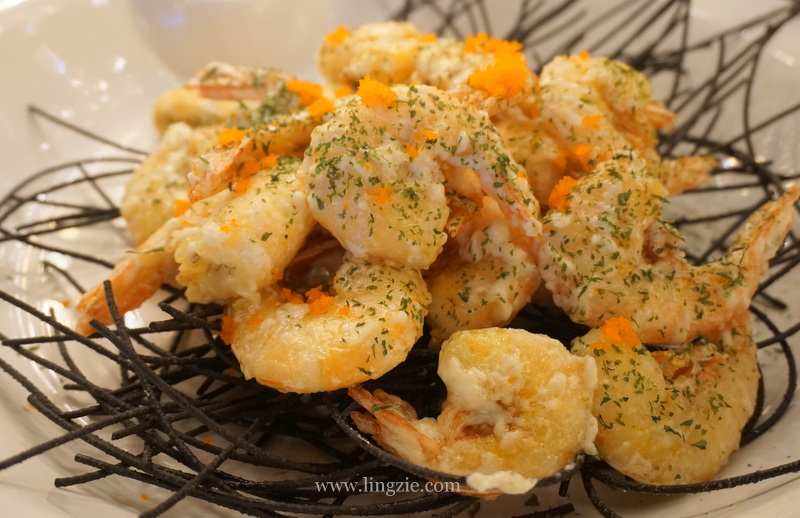 Stir Fried Miso Butter Prawns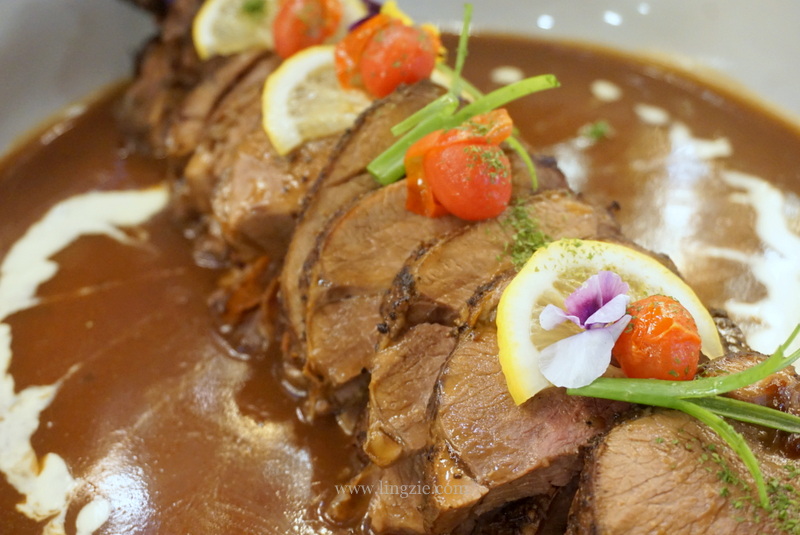 Miso Honey Lamb Ribs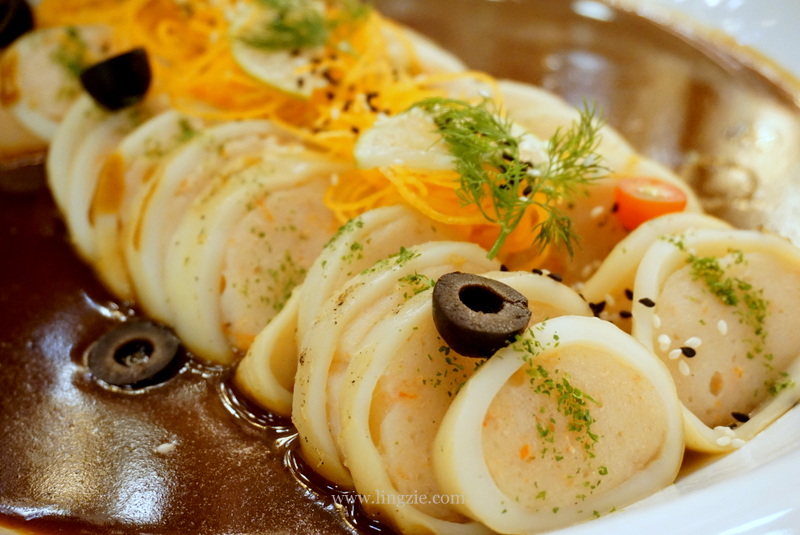 Stuffed & BBQ Squid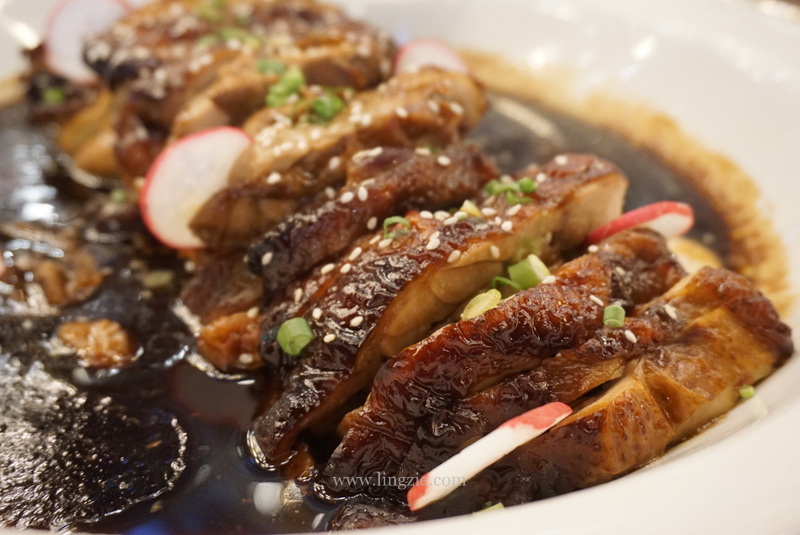 Chicken Teriyaki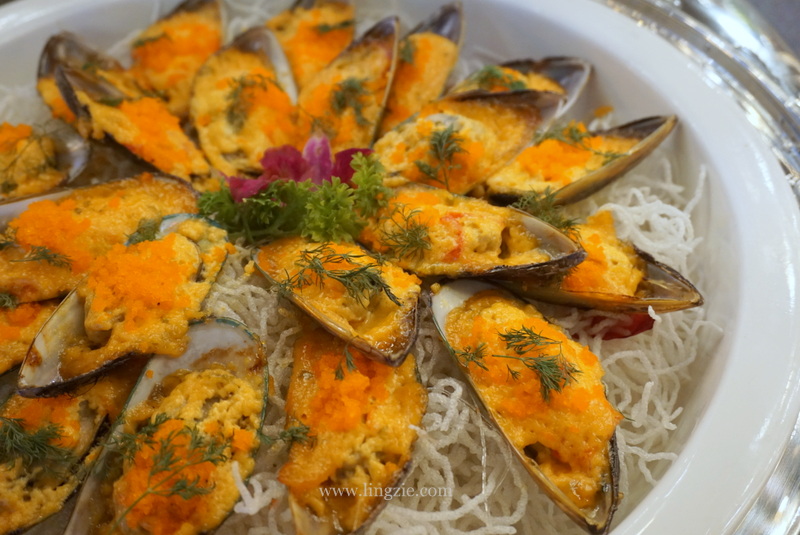 Baked Mussels with Ebiko Chilli Mayo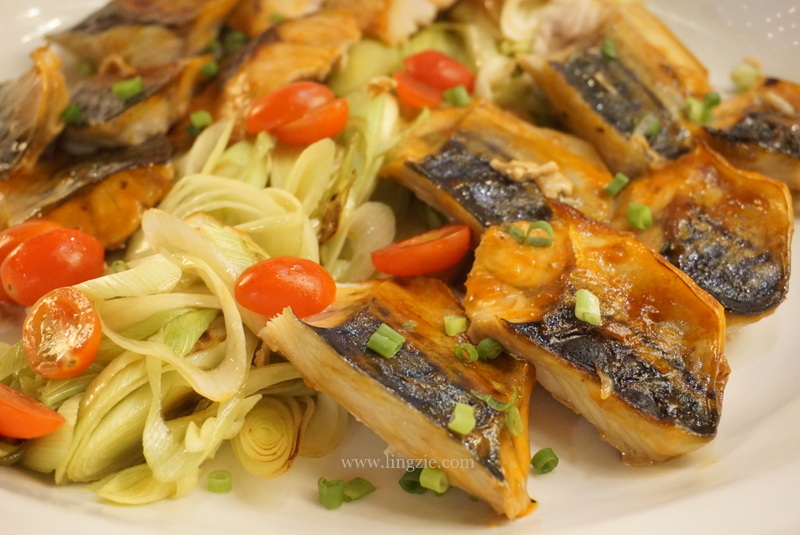 BBQ Saba Mackerel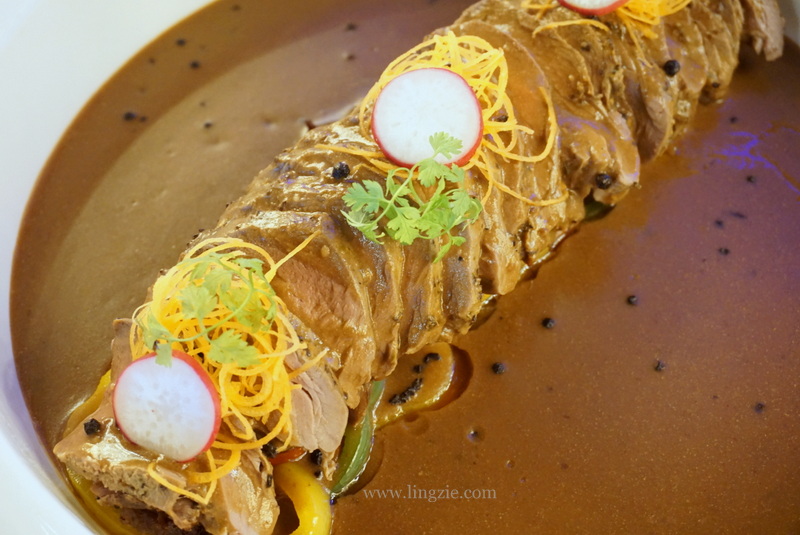 Roasted Tenderloin with Mustard & Peppercorn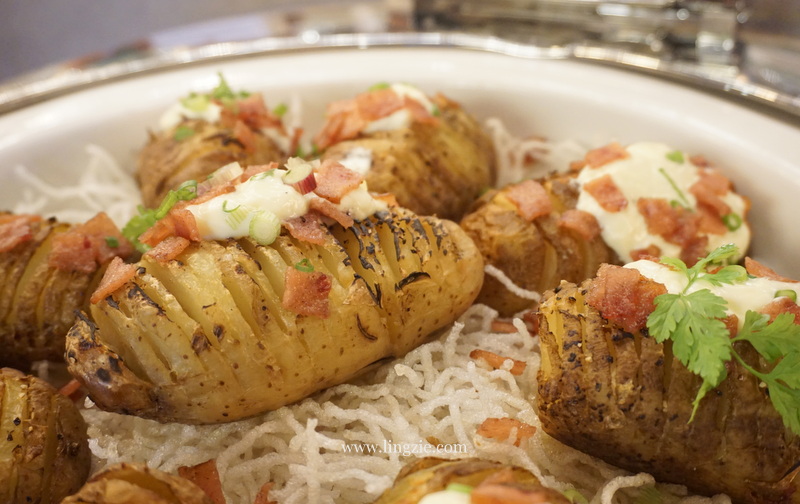 Hasselback Potatoes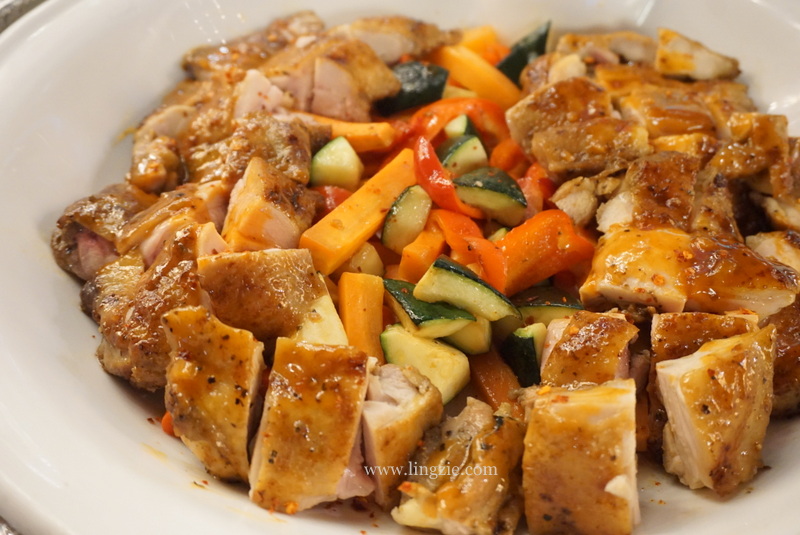 BBQ Chicken with Italian Herbs, Garlic & Chilli Flakes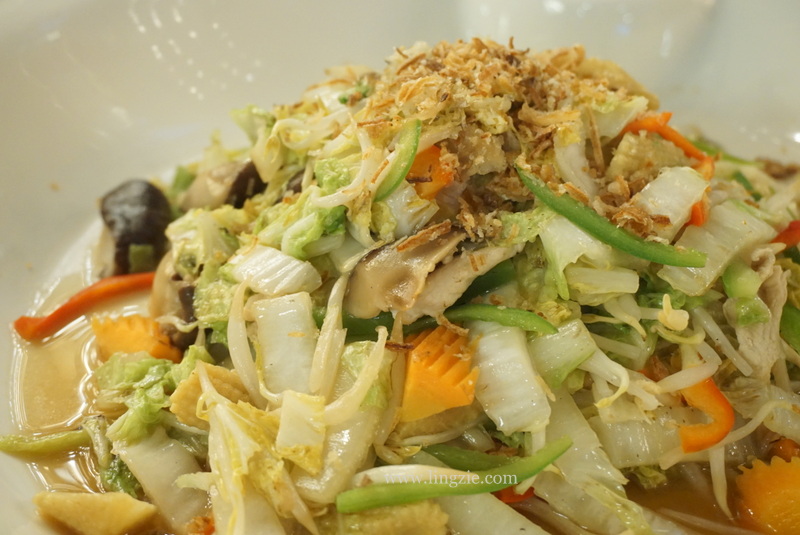 Stir Fried Mixed Vegetables – Yasai Itame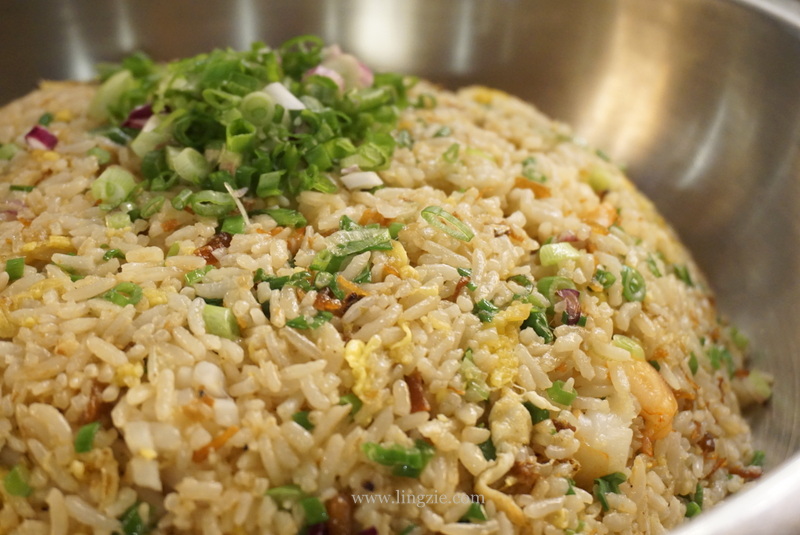 Silver Anchovies XO Fried Rice
In addition to the mains, tempura and other Asian tapas vie for attention as well…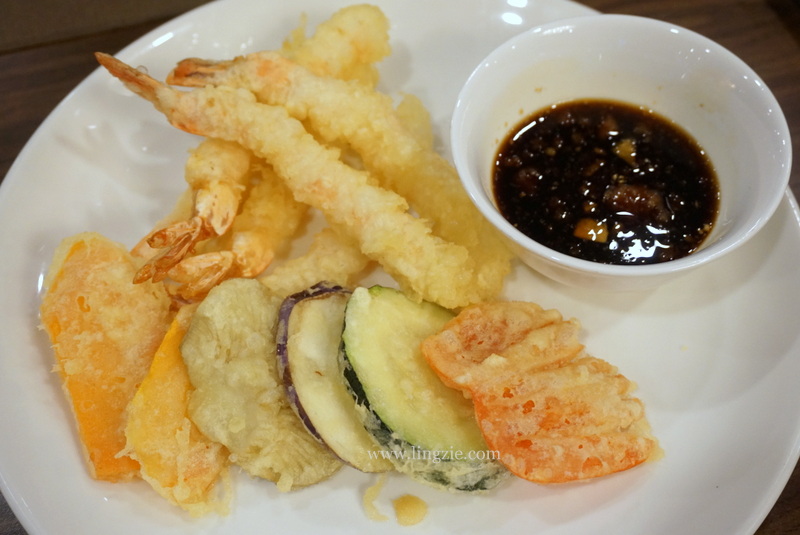 Assorted Tempura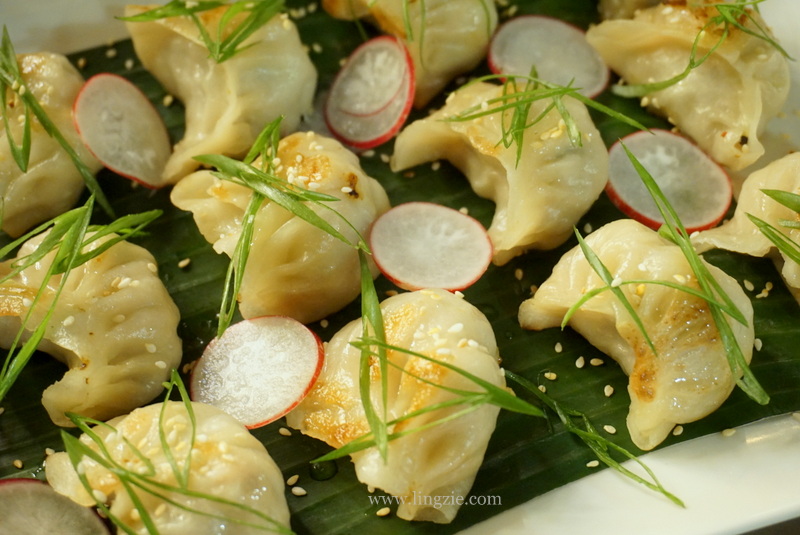 Gyoza Dumplings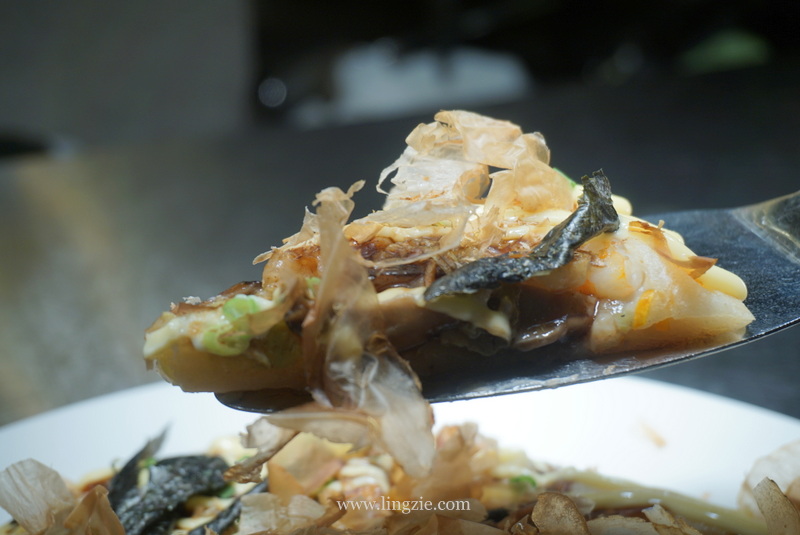 Japanese Okonomiyaki pancake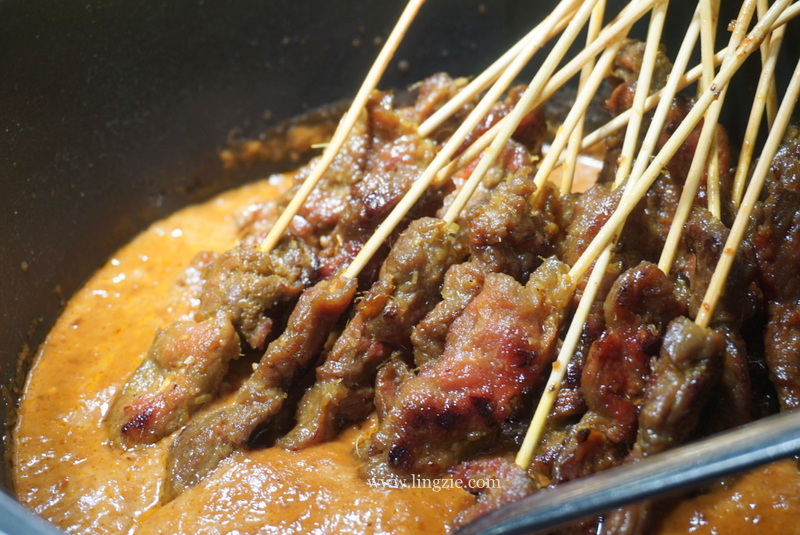 Satay (Chicken & Beef available)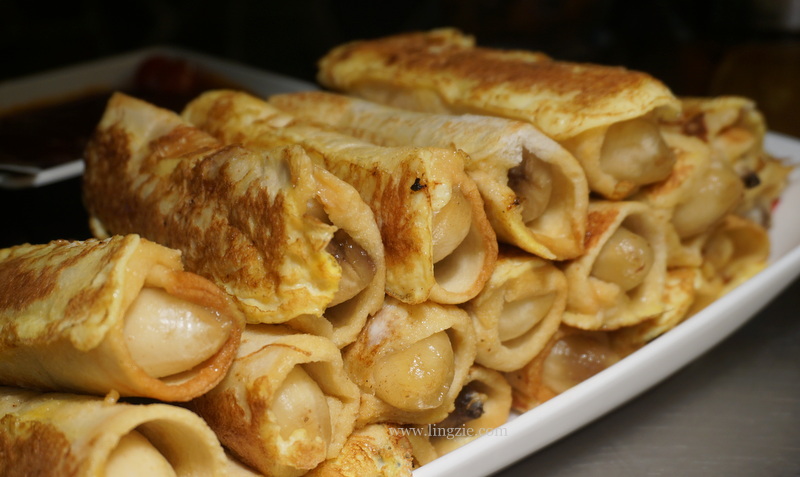 Moving on to desserts, chocolate fondue, macarons, mochi and a variety of cakes are available on rotation basis. The cheesecake was especially note worthy. Ice Kacang is also available including assorted drinks, tea and coffee.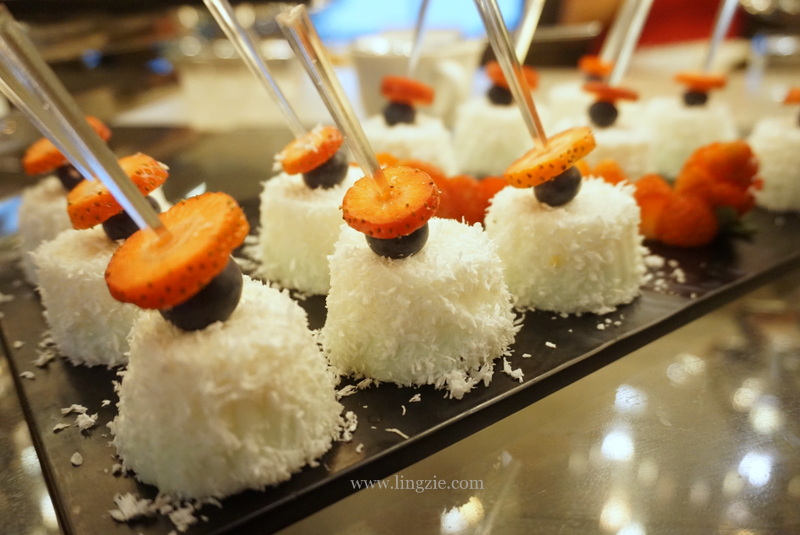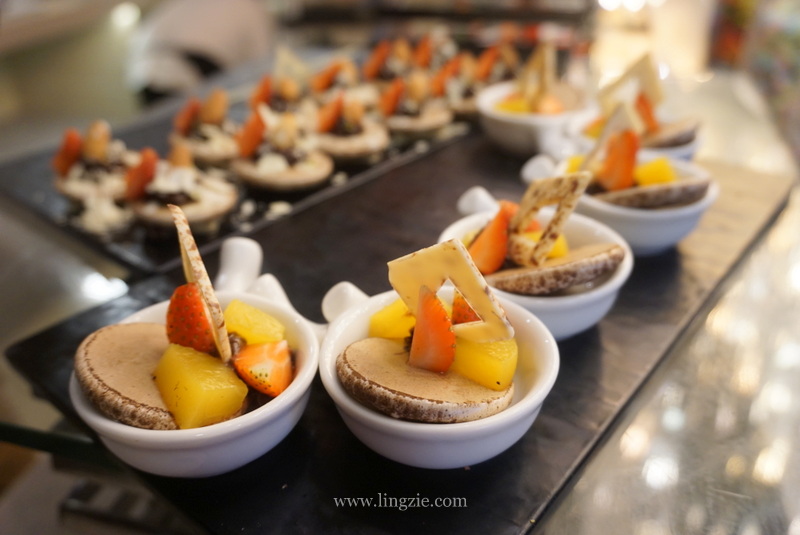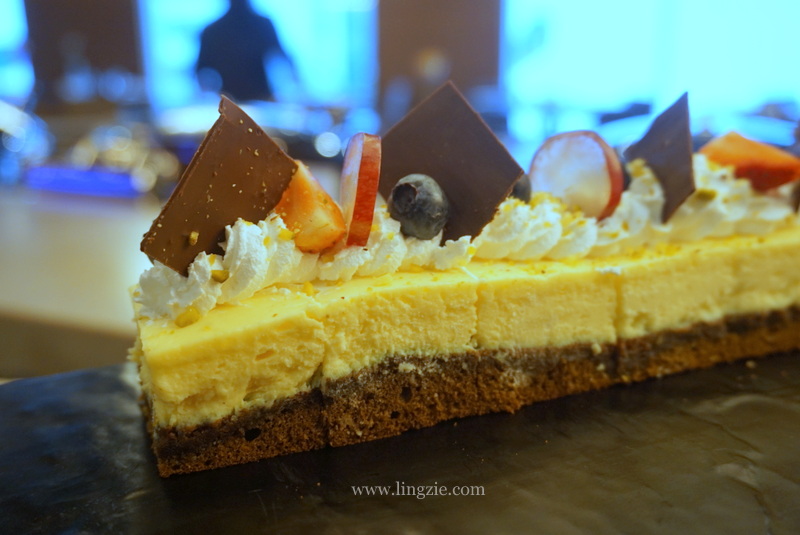 Cheesecake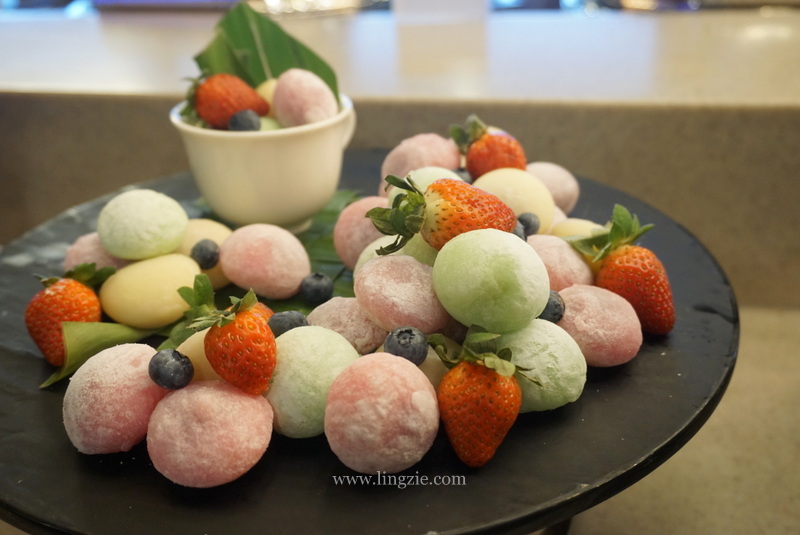 Mochi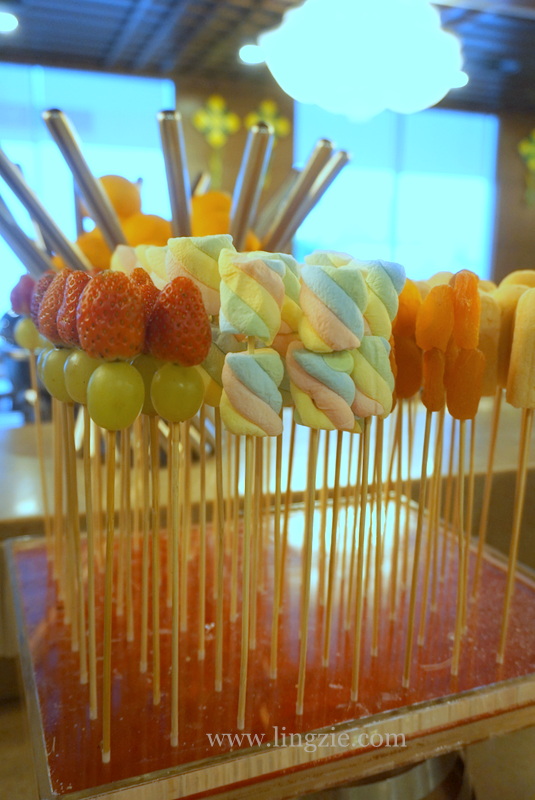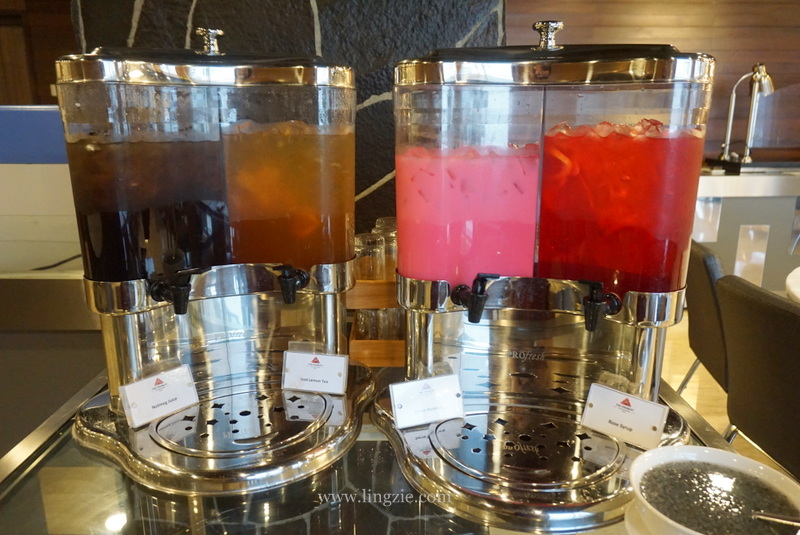 Drinks corner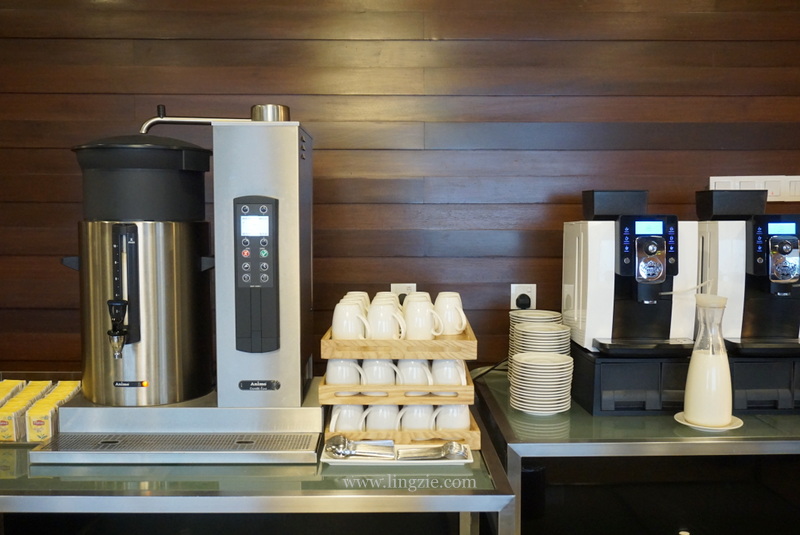 Coffee and tea station
Theme Buffet Dinner is available at Wembley Cafe every day with different theme.
Monday to Friday Theme Buffet Dinner is priced at RM95nett (Adult), RM48nett (Child) & RM67nett (Senior Citizen) Themes are as follows:-
Monday – Herbs & Spice of Penang 
Tuesday – Mediterranean
Wednesday – Tantalizing Thai
Thursday – Japanese & Western
Friday – Seafood Buffet
Weekend Theme Buffet Dinner is priced at RM108nett (Adult), RM54nett (Child) & RM76nett (Senior Citizen)
Saturday – Japanese & Seafood 
Sunday – Oriental 
In addition, Buffet Lunch, Weekend High Tea & Supper Buffet is also available at this 24hr dining facility.
For more information, do check out their Facebook page
Wembley Cafe @ The Wembley, Penang
183 Jalan Magazine, Georgetown, Penang
TEL: 04-259 8000
*many thanks to Wembley Cafe for extending this invitation