A new wine bar has popped up recently along Chow Thye Road – Grapes & Malts, promising a large variety of affordable wines and whisky in a relaxed, cozy environment. Perfect for chilling out after a hard day's work!
We also found a small but well executed food menu that is designed to complement the wines and whisky.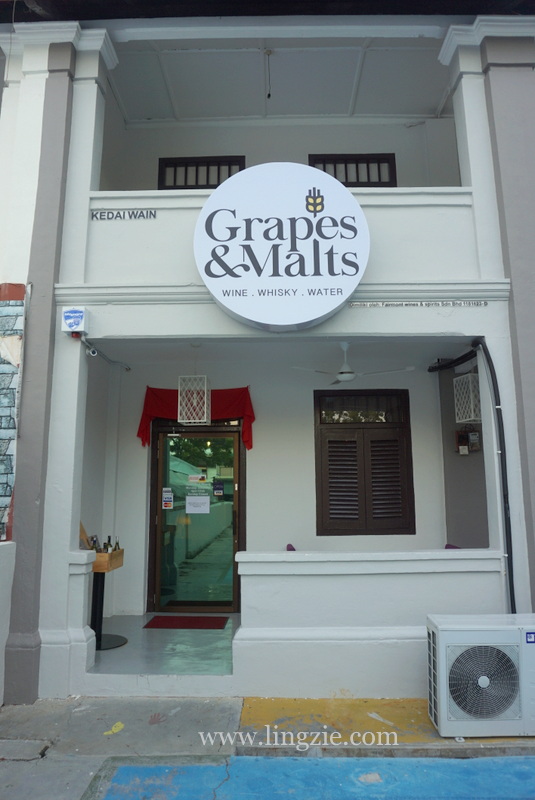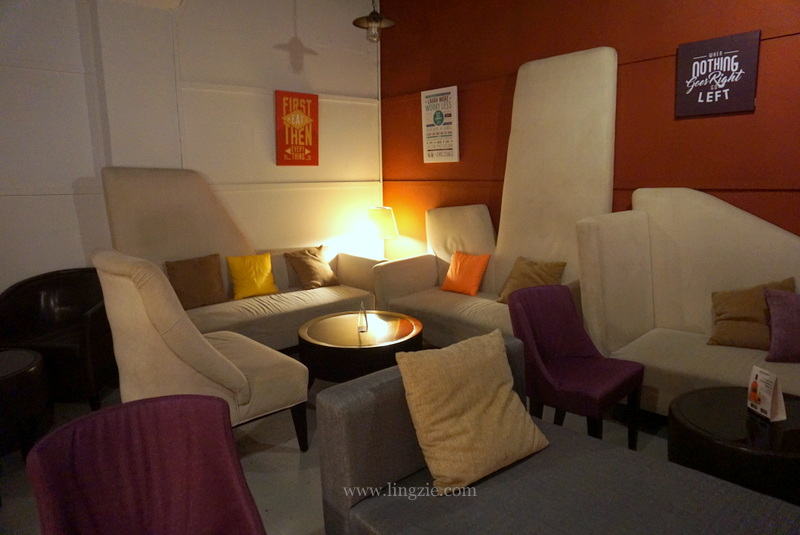 Cozy lounge area for patrons to relax while sipping wines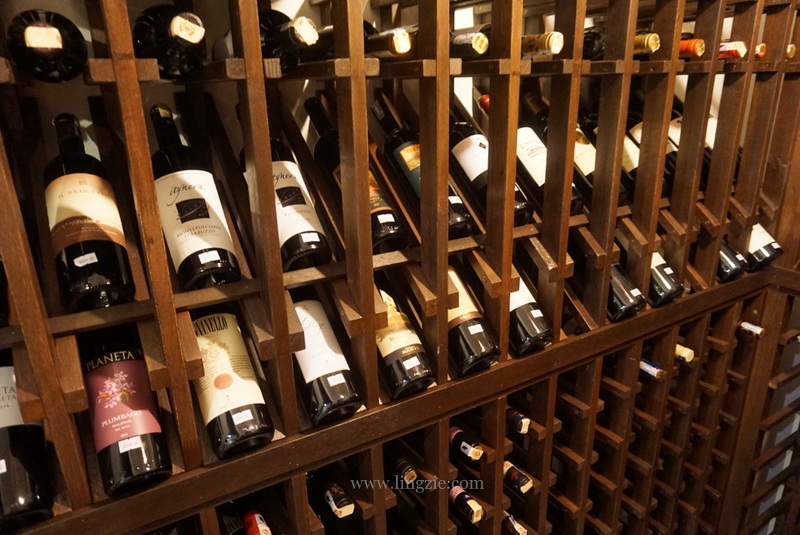 Grapes & Malts features over 100 labels of wine & whisky. On average their wines range from RM100-150, with the price going up to about RM700 for more exotic wines.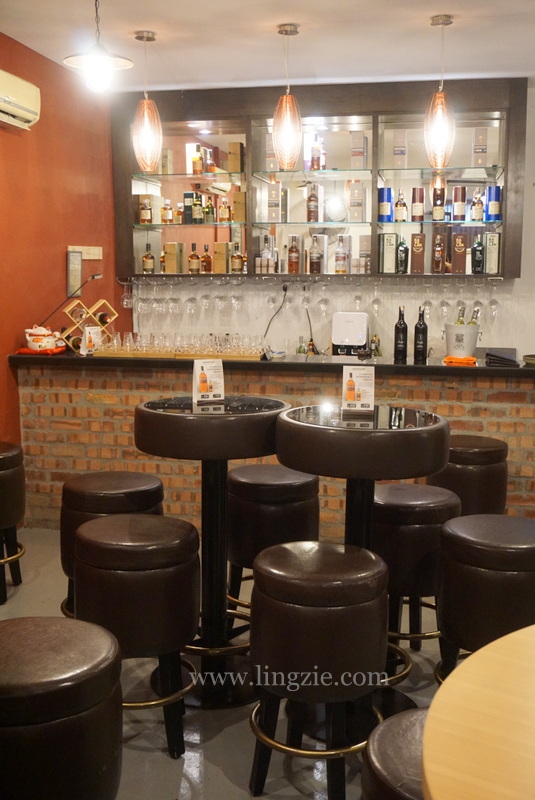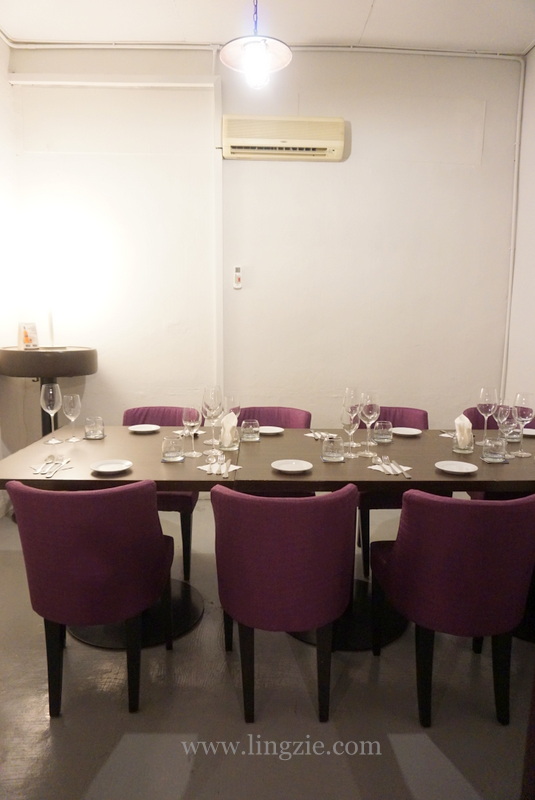 Private Room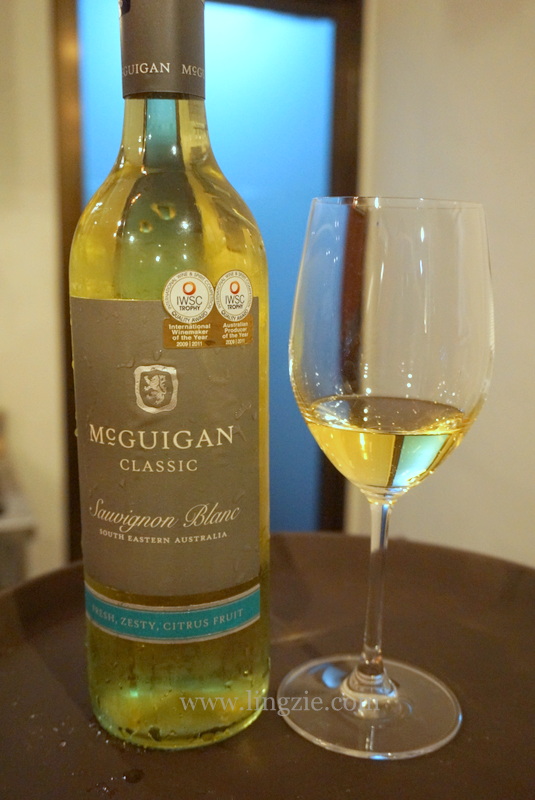 We kicked things off with a white wine – McGuigan Classic Sauvignon Blanc from Australia (RM80/Bottle)
I found the white wine to be crisp and light with light floral notes. A pretty decent white to get things going.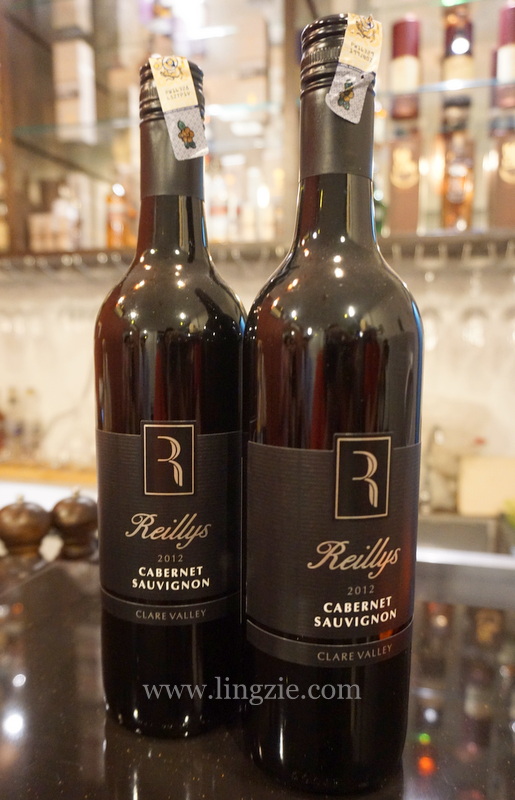 Next, we moved onto red wine. We got to try Reilly's 2012 Cabernet Sauvignon which is also an Australian wine. (RM99/bottle)
Happy hour at Grapes & Malts is from 4pm-8pm and the current promotion is 20% off a 2nd bottle of Reilly's
I enjoyed the full bodied red wine with the food pairings…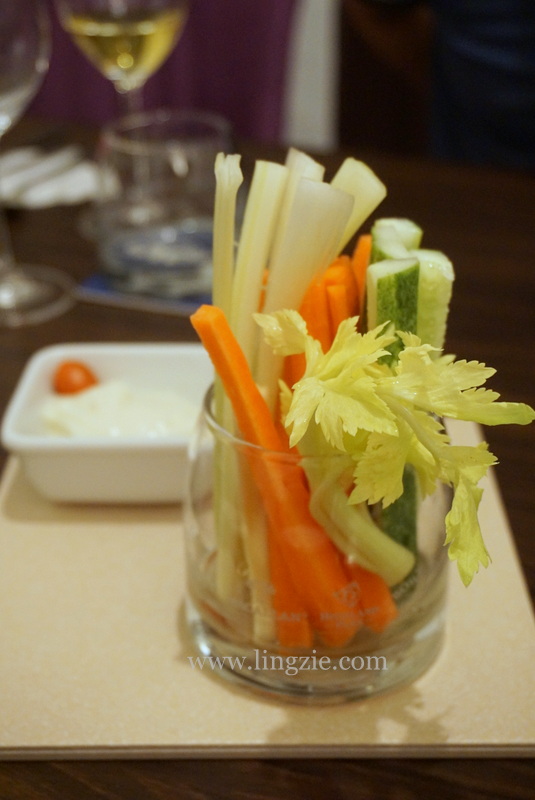 House Dip RM6
The House Dip features fresh and crunchy crudites, served with their Chef's special dipping sauce. I found the dipping sauce to be creamy with a slight tang – perfect to pair with the freshness of the crudites. I normally give this a miss as I'm not a fan of crudites, but found myself reaching for the plate more than once throughout the meal.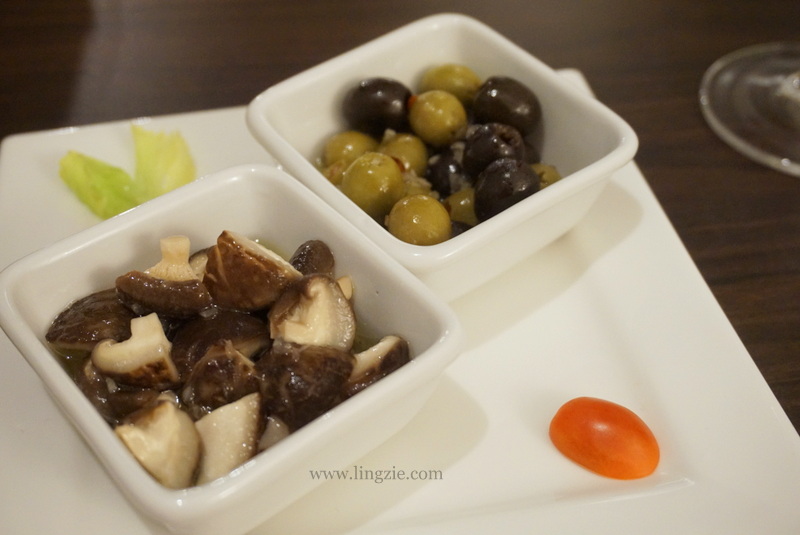 Antipasto olives & mushroom RM8
The Antipasto of olives and mushroom meanwhile where a great starter to prepare our stomachs for more food and wine!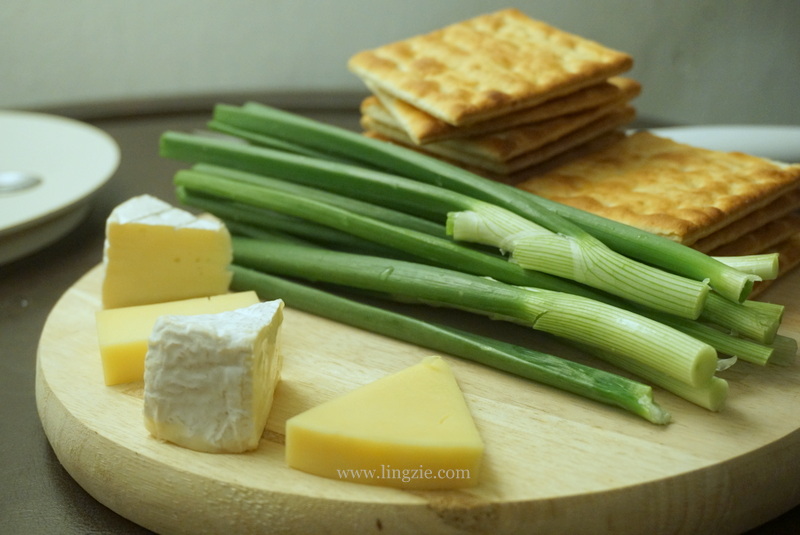 Cheese Board (Small RM26)
Larger portion available at RM49
Next, we were presented with Grapes & Malts' Cheese Board – which comes with a surprising ingredient – Scallions!
Four cheeses are included on the cheese board, namely Adam, Gouda, Brie & Camembert.
Now, do not forsake the raw scallions on the board, for it is indeed a game changer! Take a bite off the scallion, chew slightly and then take another bite of the cheese + cracker. Before swallowing, take a sip of wine.
Ok I know that sounds really complicated! But it's actually not. Try it, and you'll be surprised how the taste of the wine changes with this pairing. I would the cheese board is not to be missed!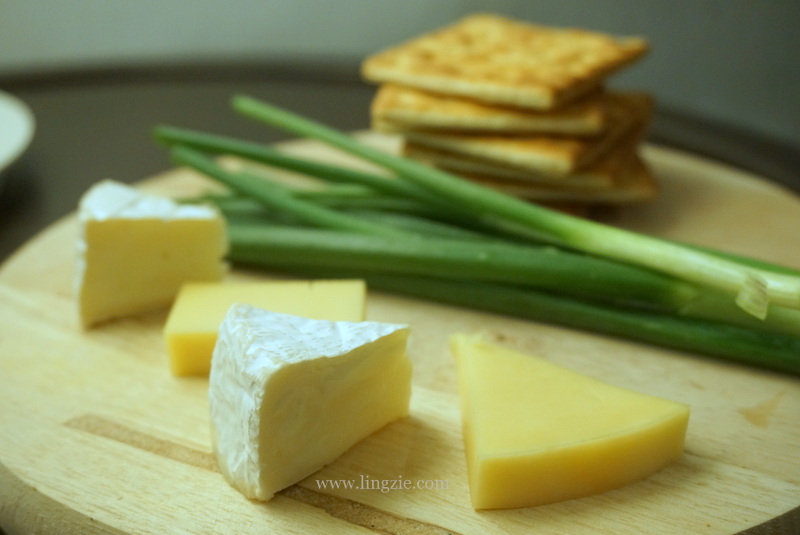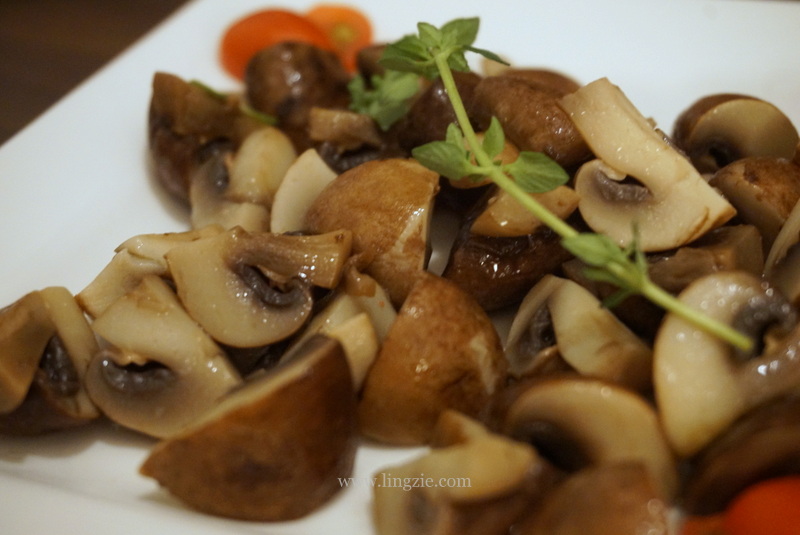 Sauteed Mushrooms RM10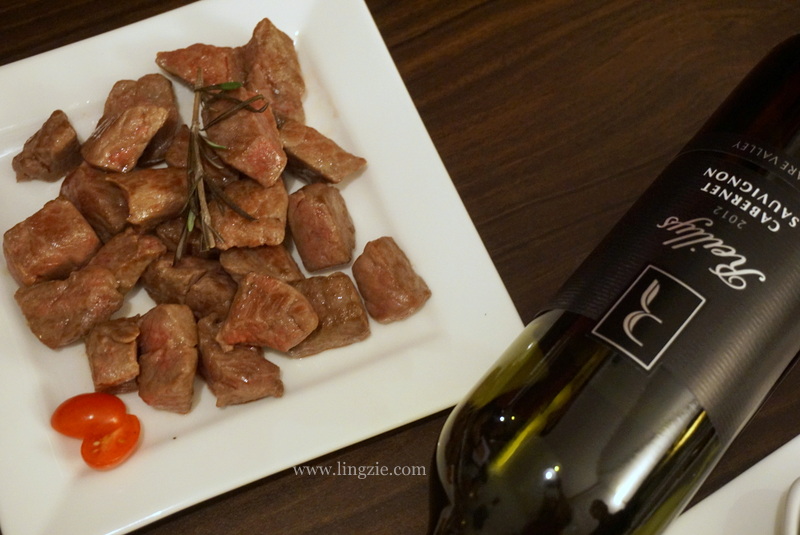 Sauteed Beef RM14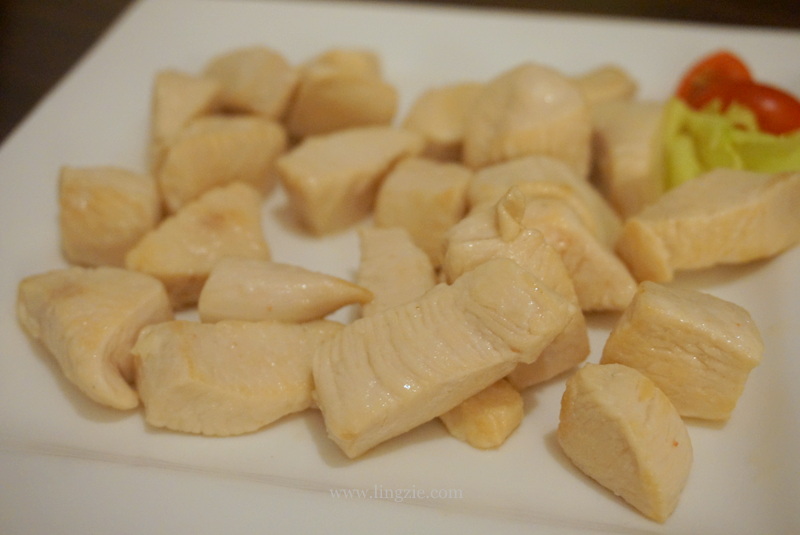 Sauteed Chicken RM8
For those who prefer something meatier to sink their teeth into, the Sauteed Beef and chicken are excellent options with very attractive price tags to boot! Most of the food prepared at Grapes & Malts are lightly seasoned as the chef believes in presenting the fresh, natural flavours of the ingredients. Himalayan sea salt is used, and one thing to note is that all of the meats are stored chilled and not frozen. They purchase small quantities regularly thus ensuring the freshness.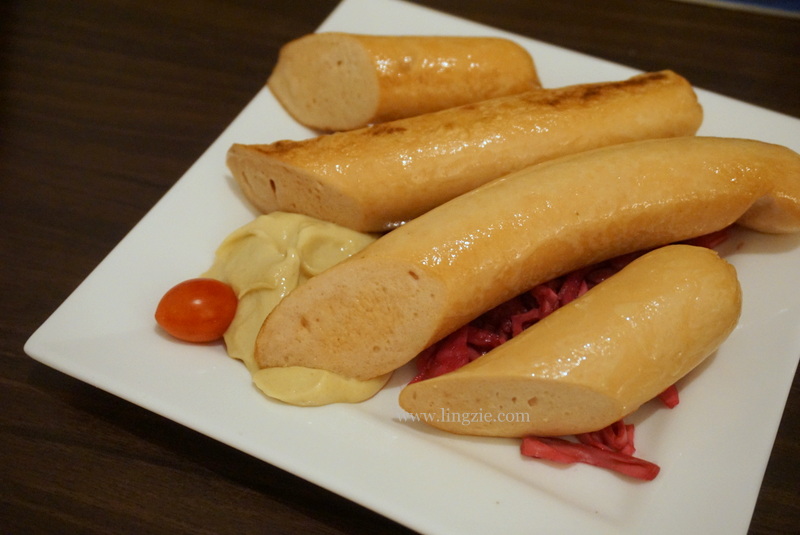 Chicken Jumbo Sausage RM12
The chicken jumbo sausage is another crowd pleaser – aromatic sausages served with home made sauerkraut and honeyed mustard. The homemade sauerkraut has a slight acidity which was not overpowering, which made it the perfect accompaniment to the salty sausages.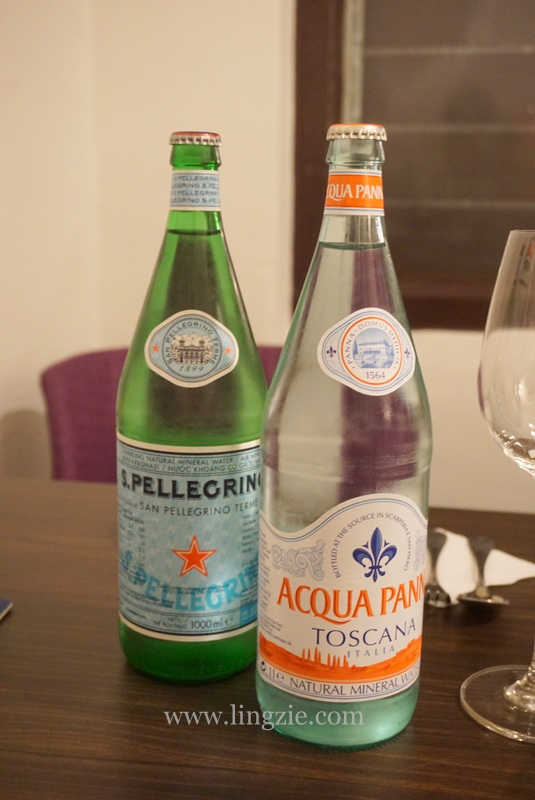 Grapes & Malts also serves Cuckoo Alkaline water (FOC), San Pellegrino & Acqua Panna. The reason for them stressing the importance of alkaline water is because normal tap water is slightly acidic which will distort the taste of the wines and whisky.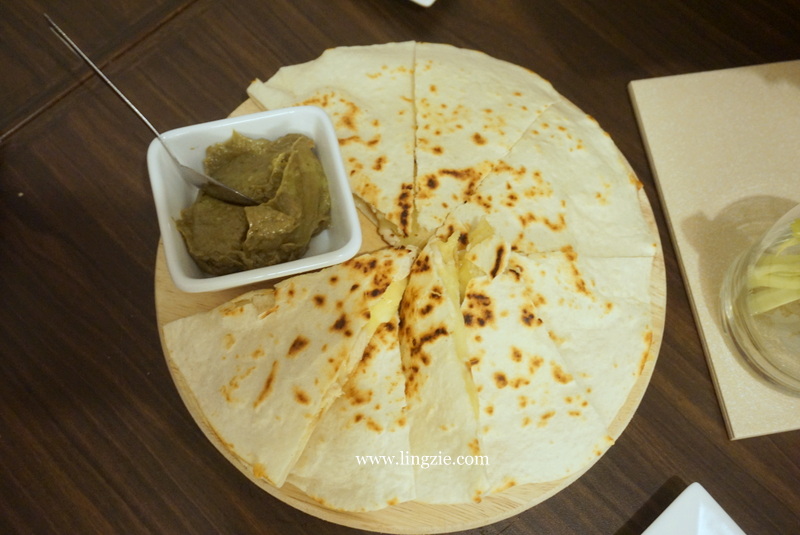 Quesadillas RM12
The cheesy chicken quesadillas were another crowd favourite, especially good with their home made avocado sauce. Best eaten hot, this dish would be great for diners who prefer something more filling.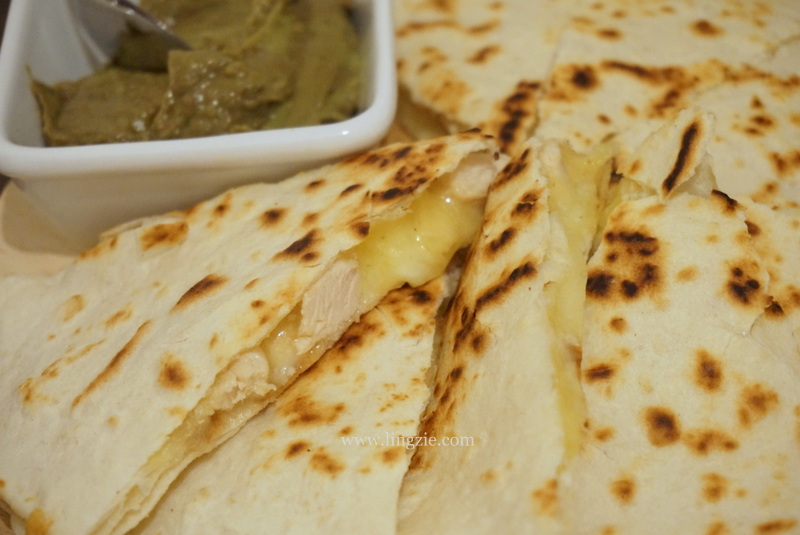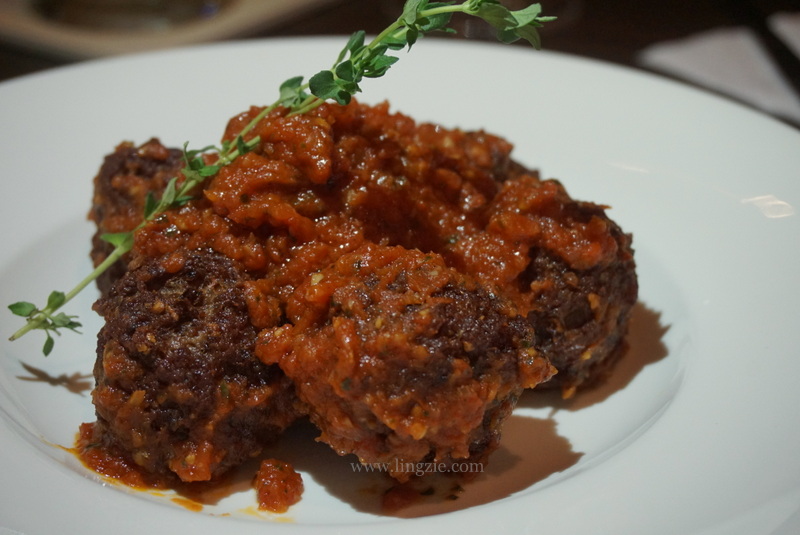 Meatballs RM17
The meatballs were my personal favourite of the night! They had a crunchy exterior with a juicy meaty interior. Meanwhile the tomato concasse was bursting with fresh tomato flavours without tasting artificial or too tart. A lovely, earthy dish. I could probably eat the whole plate of meatballs by myself! hehe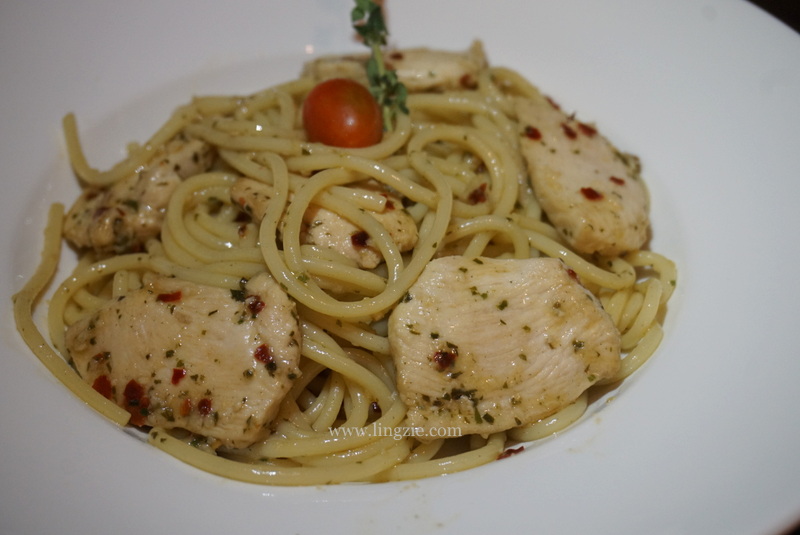 Chicken Pasta RM9
My jaw dropped when I saw the pricing for the chicken pasta – RM9! What a steal! Plus the portion is pretty substantial. Taste wise – I liked the spiciness and the chicken was similar to the sauteed chicken dish we had earlier. A good option for diners wanting something heavier.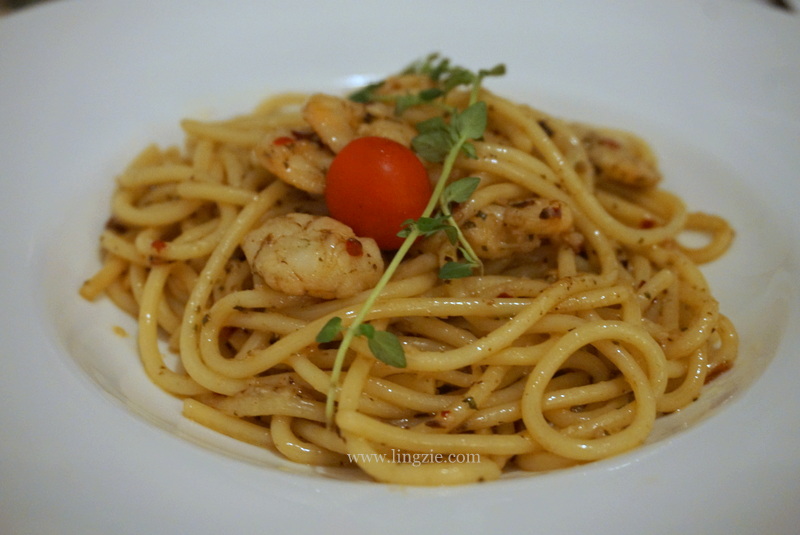 Prawn Pasta RM13
Pasta also comes with a seafood option – with prawns. This pasta had the same spiciness as it's chicken counterpart but had the lovely briny taste of the sea thanks to the prawns.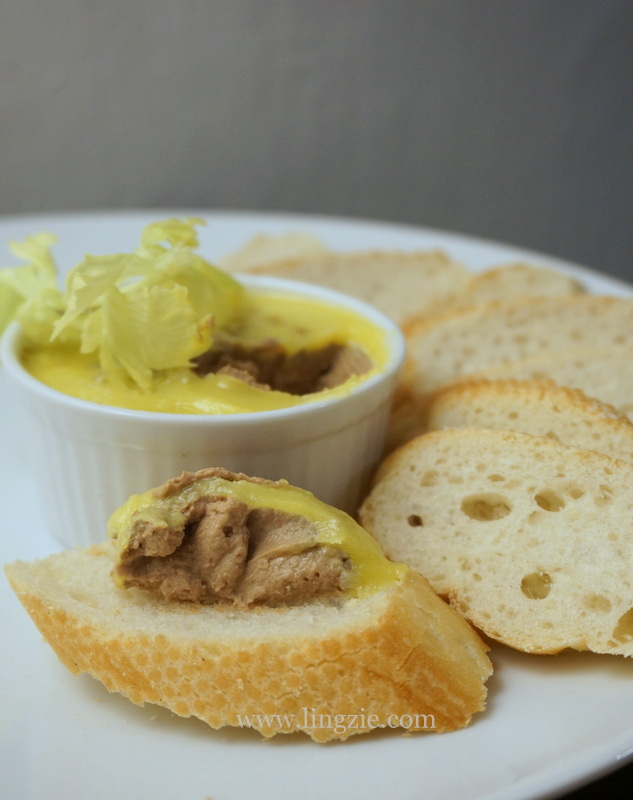 Chicken Liver Pate RM13
For those who love chicken liver, then the pate is a must try at Grapes & Malts. The smooth and creamy pate spread is elevated with the addition of melted butter making it even richer. Scoop up a huge chunk and enjoy with the baguette!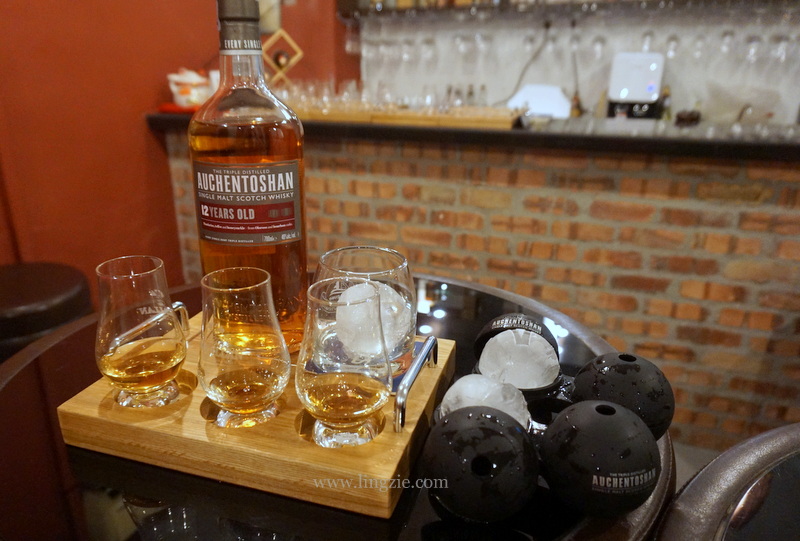 Auchentoshan Single malt Scotch Whisky (RM19 per shot)
We ended the night with a triple distilled single malt scotch whisky which was matured over 12 years. Served in a tulip shaped whisky glass which concentrates the aroma of the whisky to our noses (& enhancing the overall tasting experience). If you prefer whisky on the rocks, ice balls are used instead of normal ice cubes to make sure the ice doesn't melt too fast and dilute the taste of the whisky.
Surprisingly I really enjoyed this whisky. I'm not a very big whisky drinker but I found this so smooth and sweet. I am looking forward to coming back again to Grapes & Malts to enjoy this whisky!
Grapes & Malts has a sommeliar and whisky connoisseur should diners have any queries.
Overall, I was delighted with the variety of wines & whiskys with wallet friendly prices. Plus the food pairings are very reasonable priced and suited my taste buds very well.
*Many thanks to Grapes & Malts for extending this invitation.
The Essentials:-
Grapes & Malts
46 Chow Thye Road,
Georgetown, Penang
TEL: 04-2281628
Opening Hours: 4pm-12am (Mon-Sat)