Everything retro seems to be a hit these days and The Memory Lane MUFE Retroactive Museum & Cafe banks on its nostalgic ambiance plus simple back to basics menu as its selling point. Walking into The Memory Lane certainly evokes memories of 'the good ol' days'. The cafe is divided into various 'sections' starting from the outdoor seating area which is under the protective shades of 'the big old tree', moving onto the 'Goh Kah Ki' (literally translated from Penang Hokkien to mean Five Foot Way) where one sits to watch the world go by, and onto the interior itself which is modelled to look like a coffee shop of the yesteryears.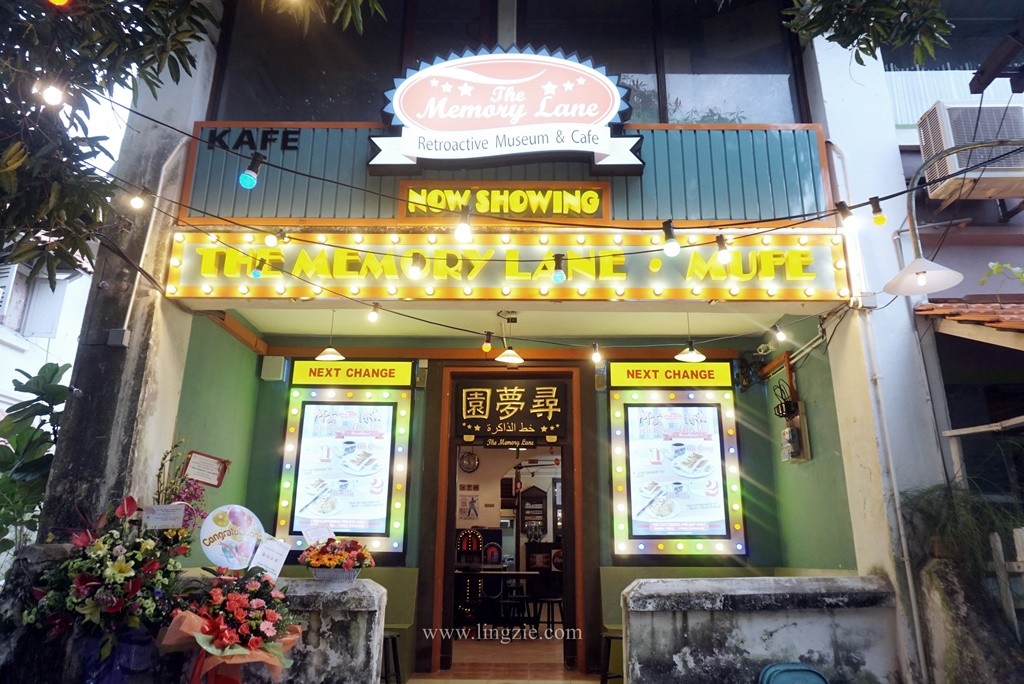 The Memory Lane MUFE – Retroactive Museum & Cafe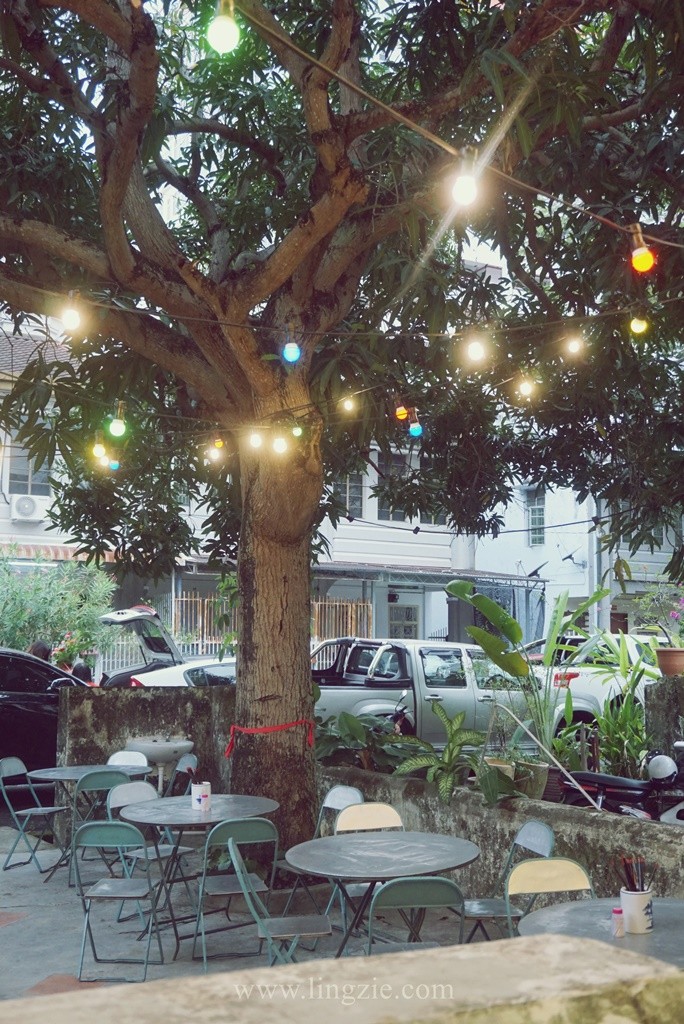 Outdoor seating under the 'big old tree'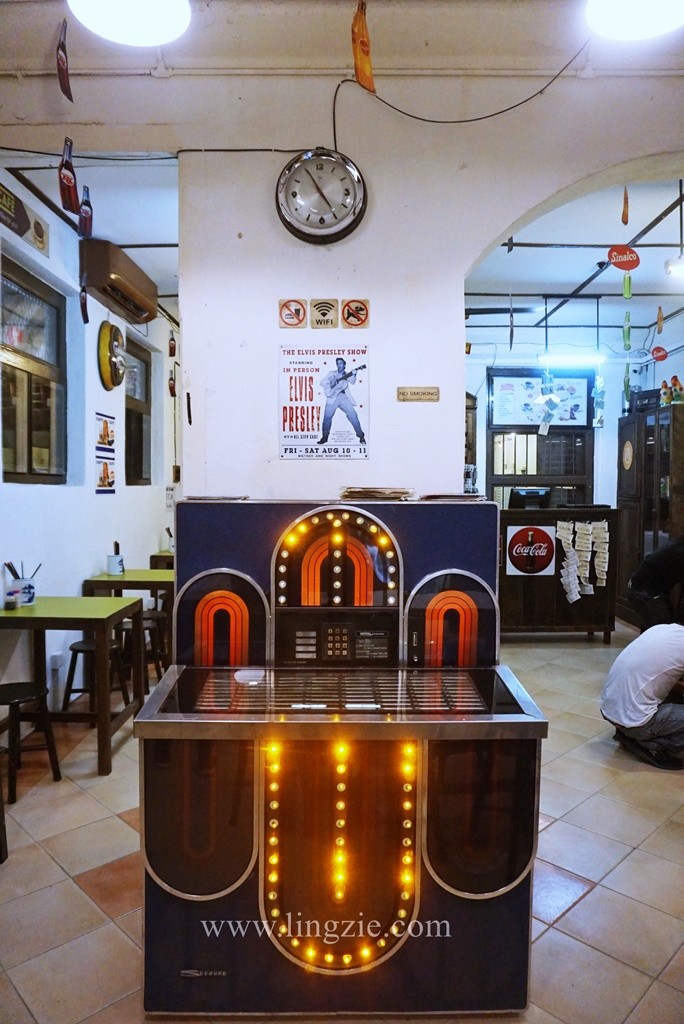 Fully functioning Jukebox machine 
Which interestingly enough operates on Thai baht! (because the cafe owners bought the jukebox from Thailand!) Fear not though, patrons can exchange some Thai Baht coins from the cafe in order to operate the jukebox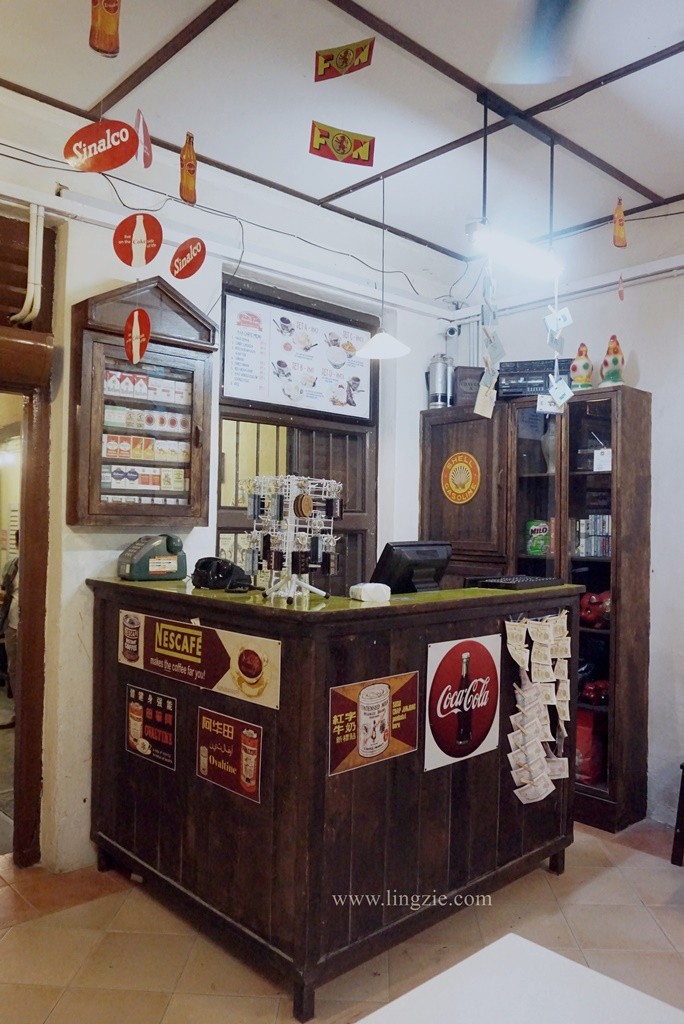 'Old skool' counter where the coffee shop boss will sit & oversee the operations
The Memory Lane MUFE – MUFE is actually a self coined term to mean 'Museum & Cafe'. For now the museum part is still under renovations and will be open to public early May 2017.  There are also plans in the future to have monthly activities which The Memory Lane hopes will showcase and preserve our cultural heritage such as making glutinous rice balls and wrapping glutinous rice dumplings.
Meanwhile, the back section of the cafe holds more wonders as a 'back alley' filled with a Lorong Cafe, a "Chai Diam Ma" or "Kedai Runcit" (grocery store or mini market) chockful of memorabilia and even a traditional kitchen (which is used as an actual operational kitchen for the cafe)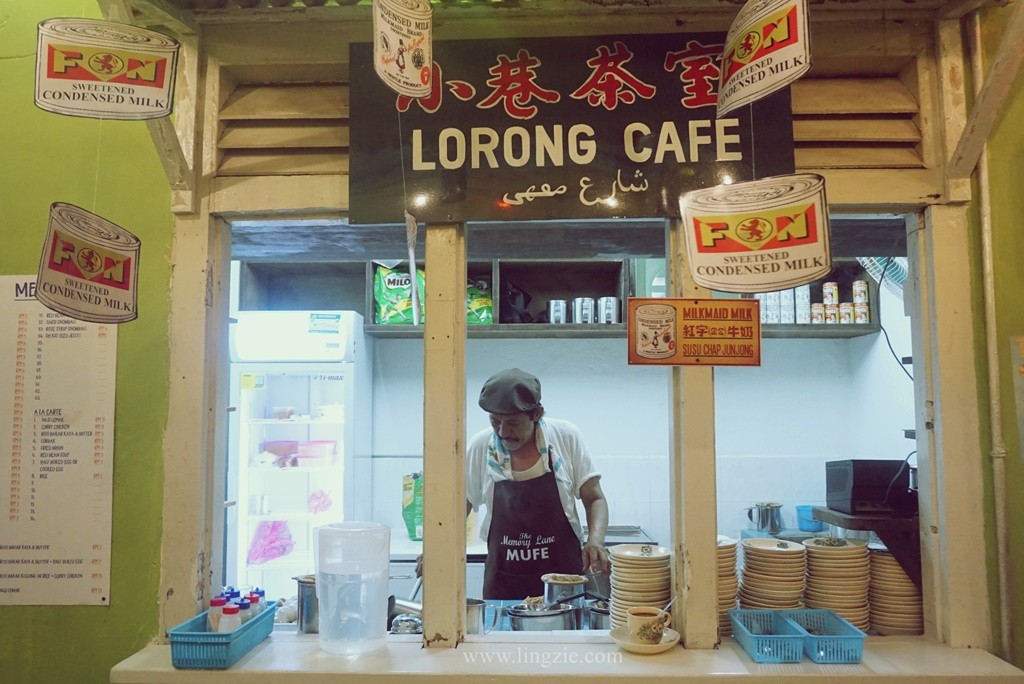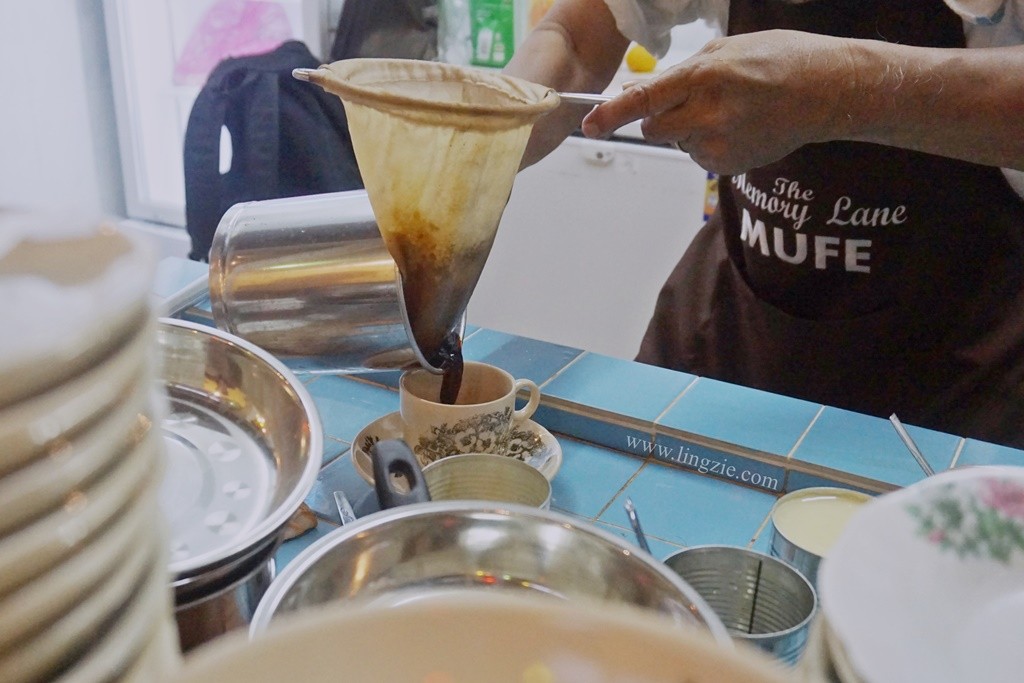 Anyone care for a cup of hot local coffee? 🙂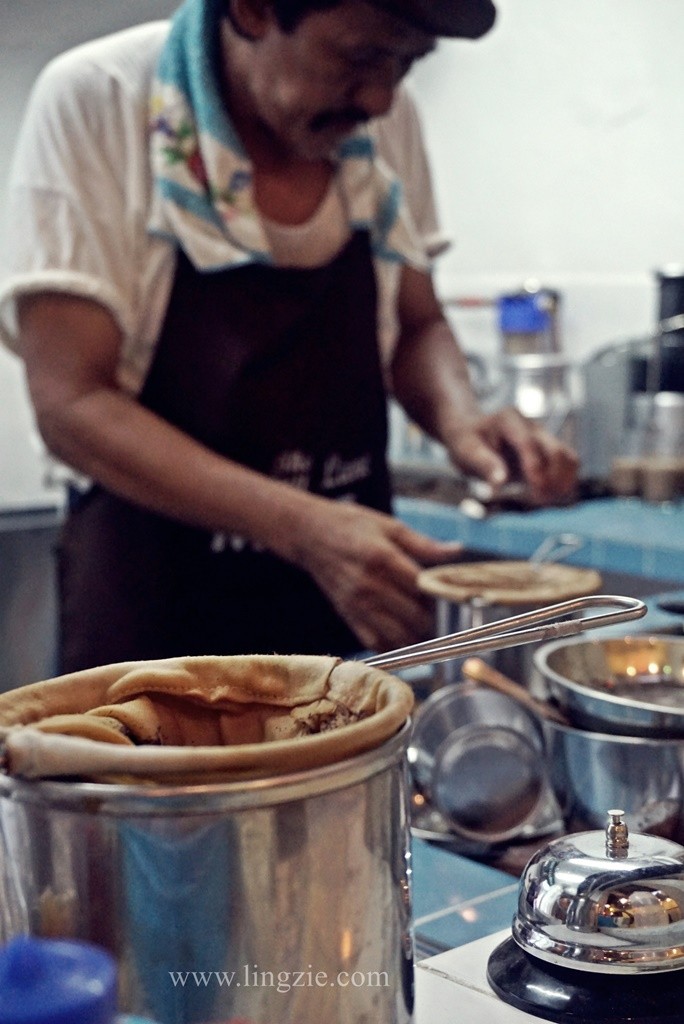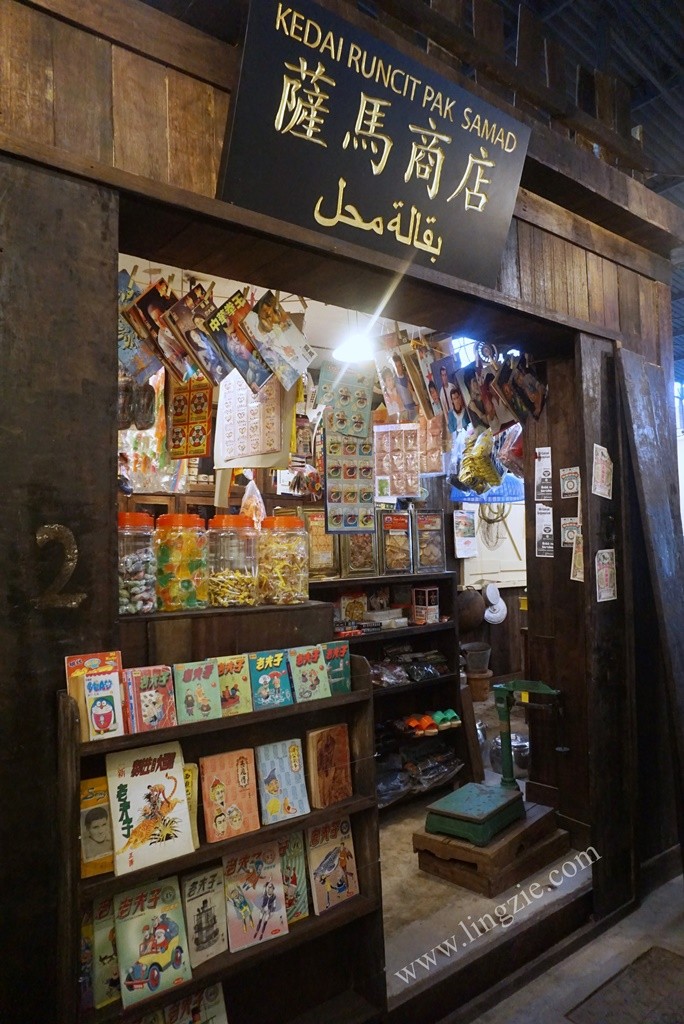 The traditional grocery store "Kedai Runcit"
Perhaps the most evocative and fun part of this cafe is the "Kedai Runcit" which is a treasure trove of objects from the past. From comic books to a heady mix of colorful candy and snacks to card games & simple toys that brought much joy before the invention of fancy smart phones, one is sure to be transported back to ones childhood at this humble "Kedai Runcit"
Some of the items are actually up for sale, so do check with the cafe.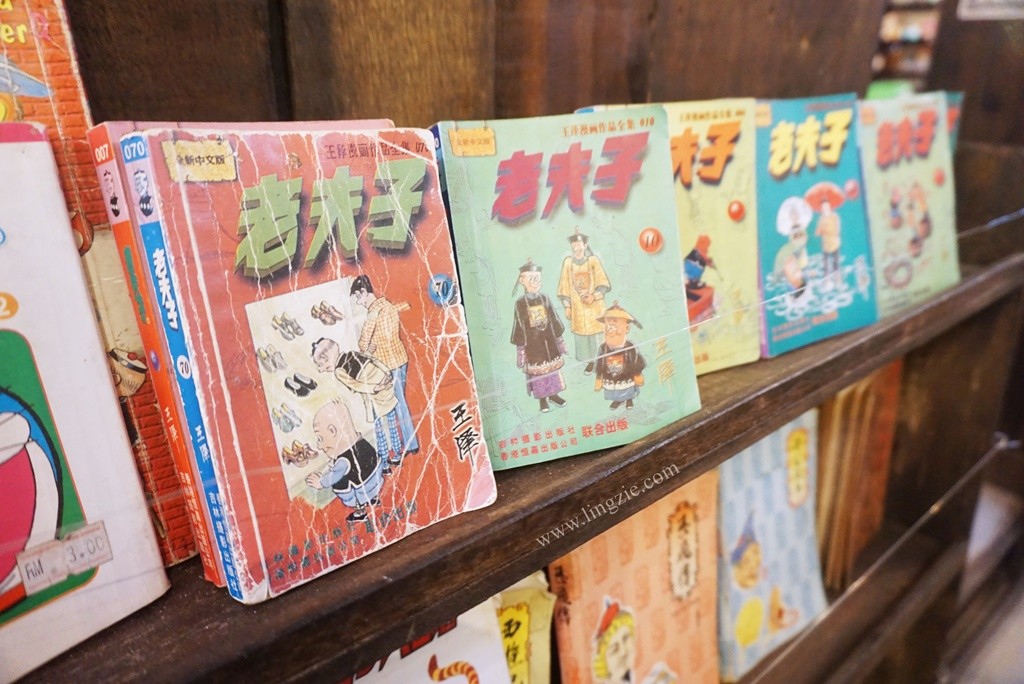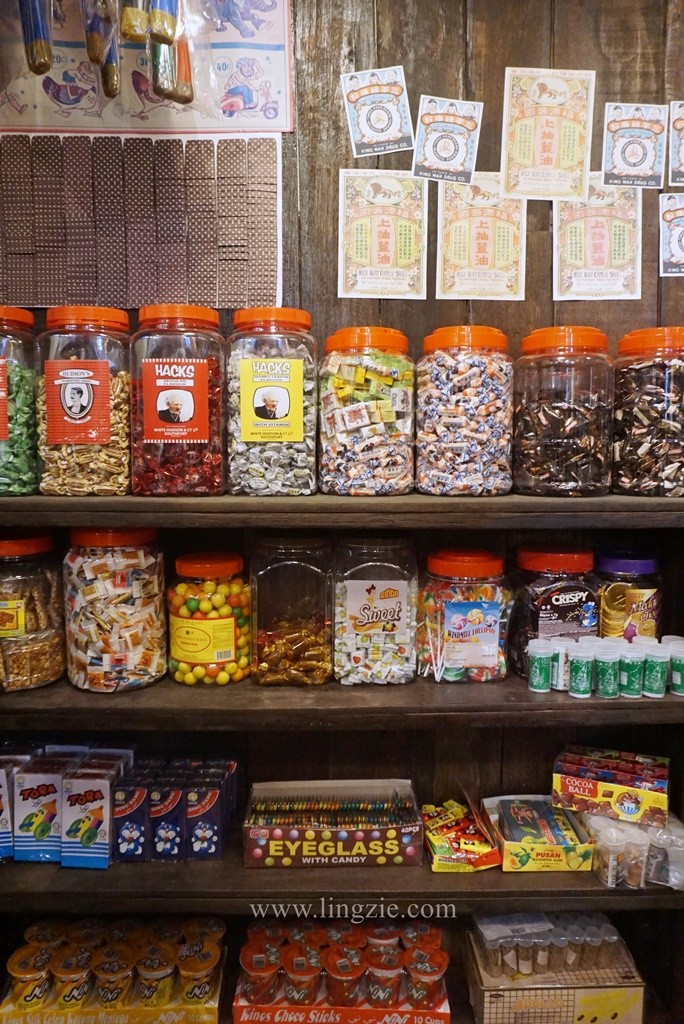 Colorful sweets we used to eat! <3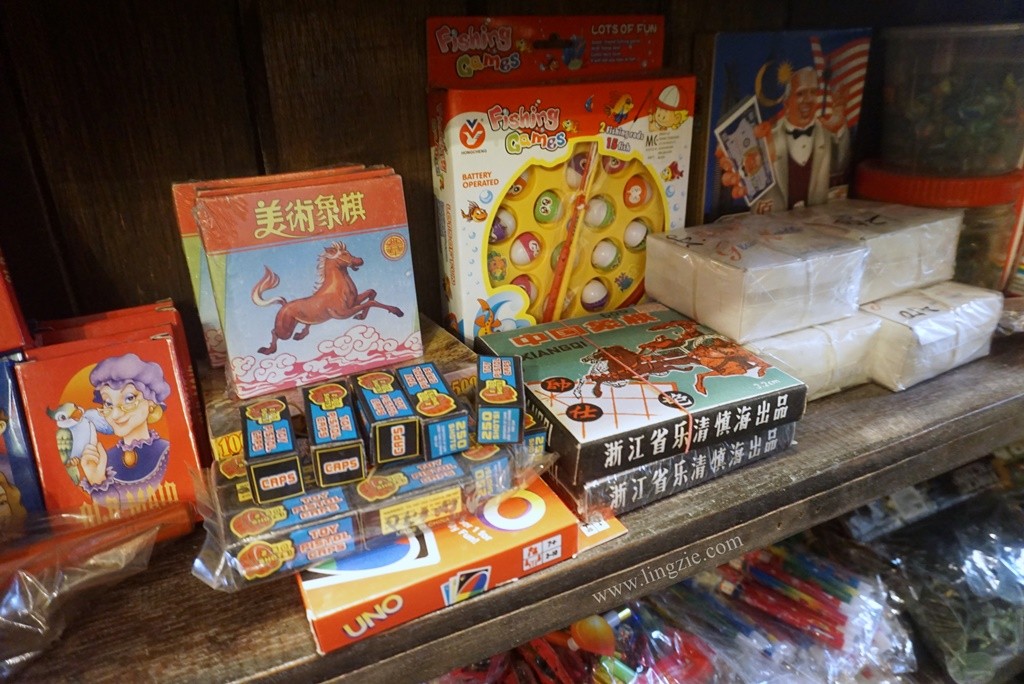 The Fishing Game was one of my favourite games to play!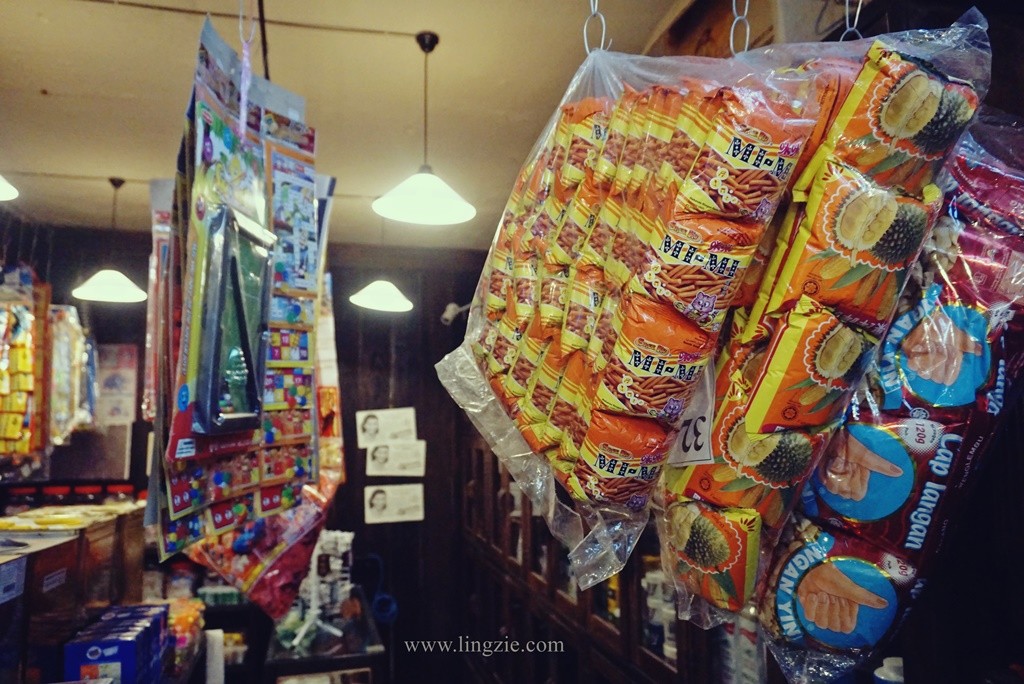 Mi-Mi snack!! I used to save up my 'recess money' to buy these instead of getting actual food from the school canteen! (shhhhh…..)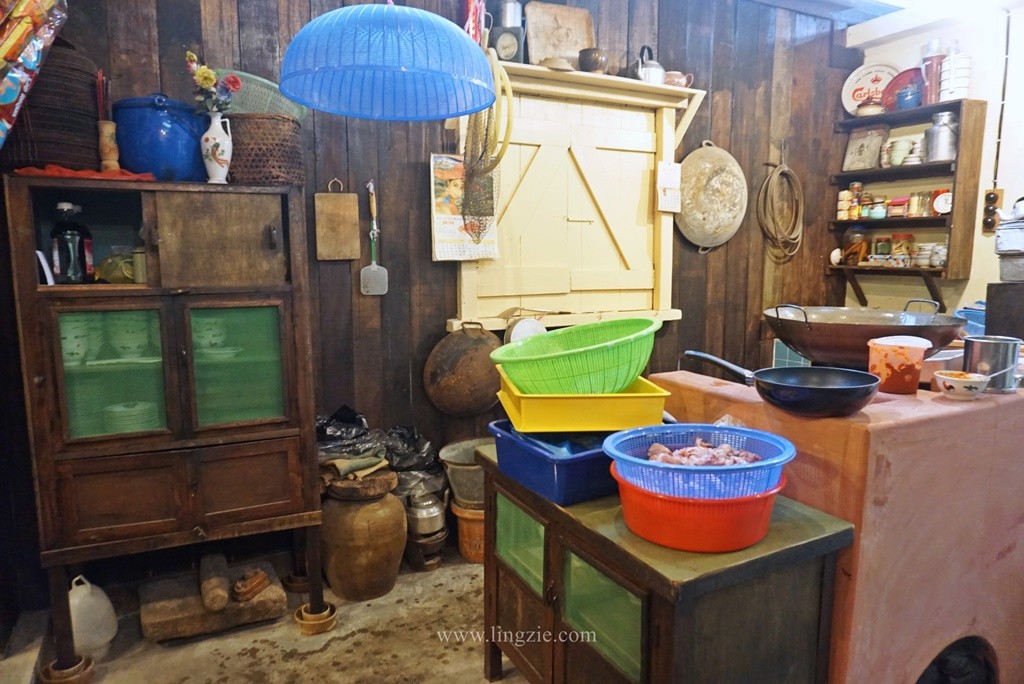 Traditional kitchen with a 'food cupboard' to store leftover food in (as refrigerators were not common back then)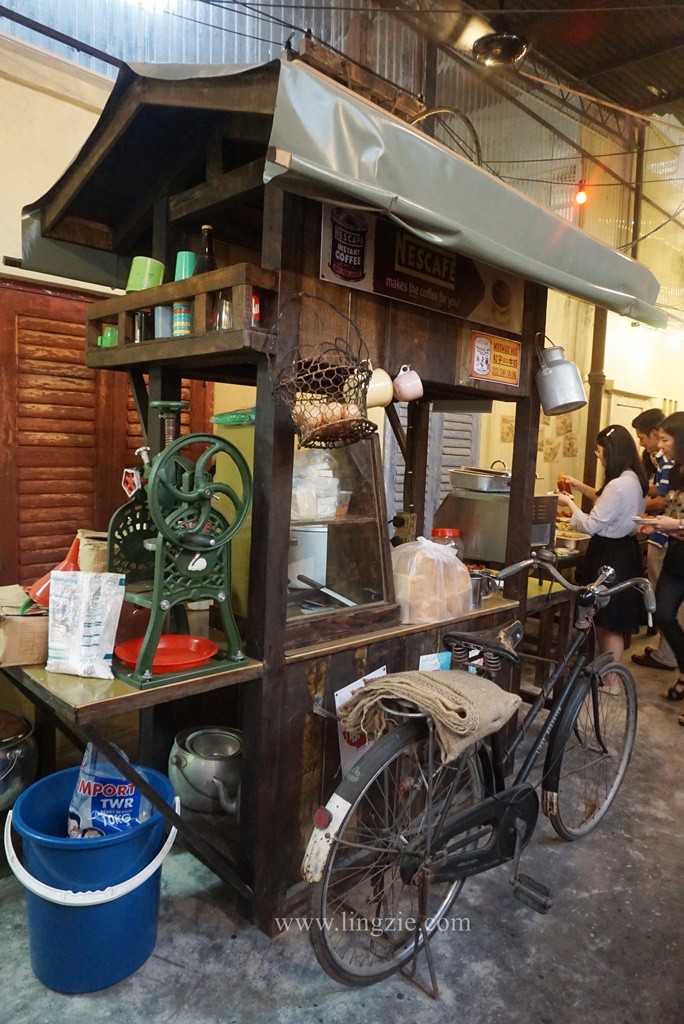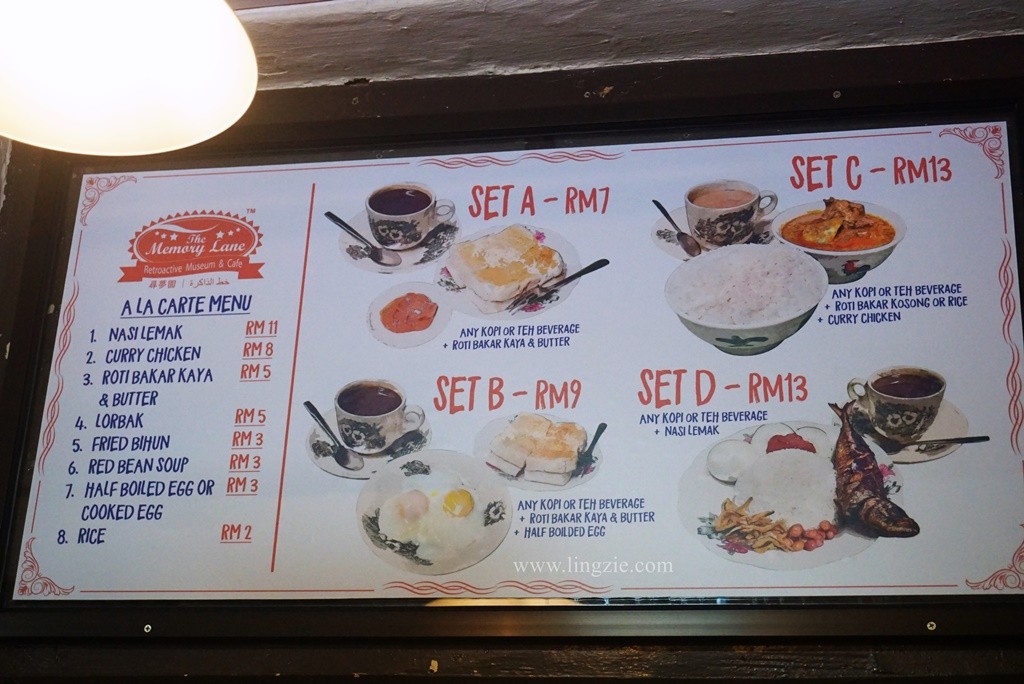 Simple menu featuring classic favourites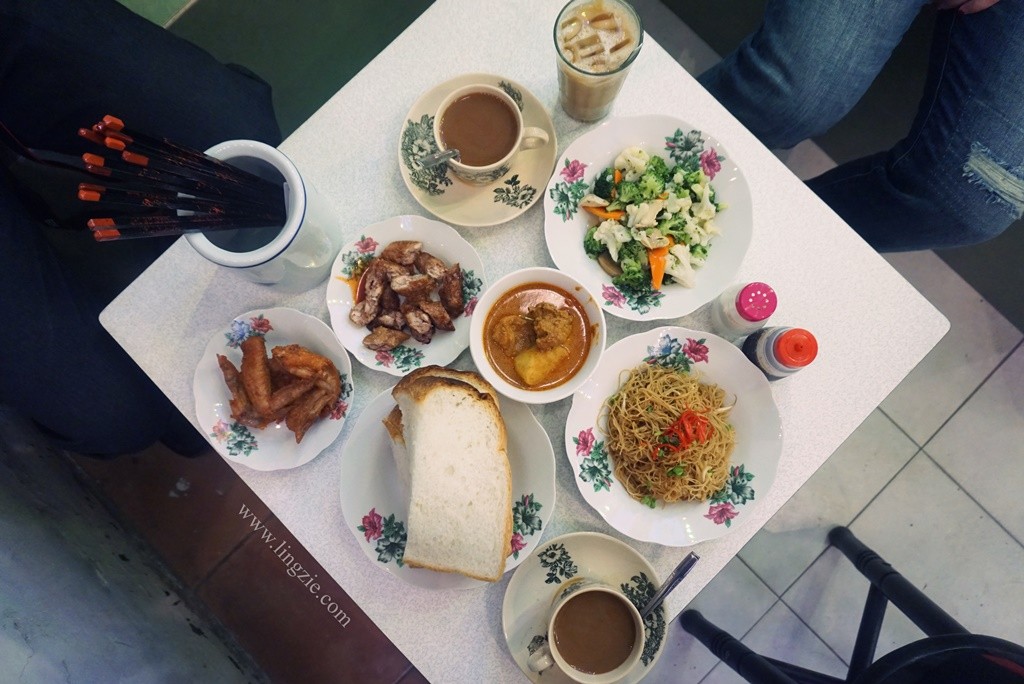 We were invited to the opening of The Memory Lane and thus were treated to several items on the menu which were served buffet style instead of their usual Set Menu/Ala Carte menu. From what we tasted, I really enjoyed the simple but classic Fried Bihun, Curry chicken and Lor Bak. The local coffee was good too!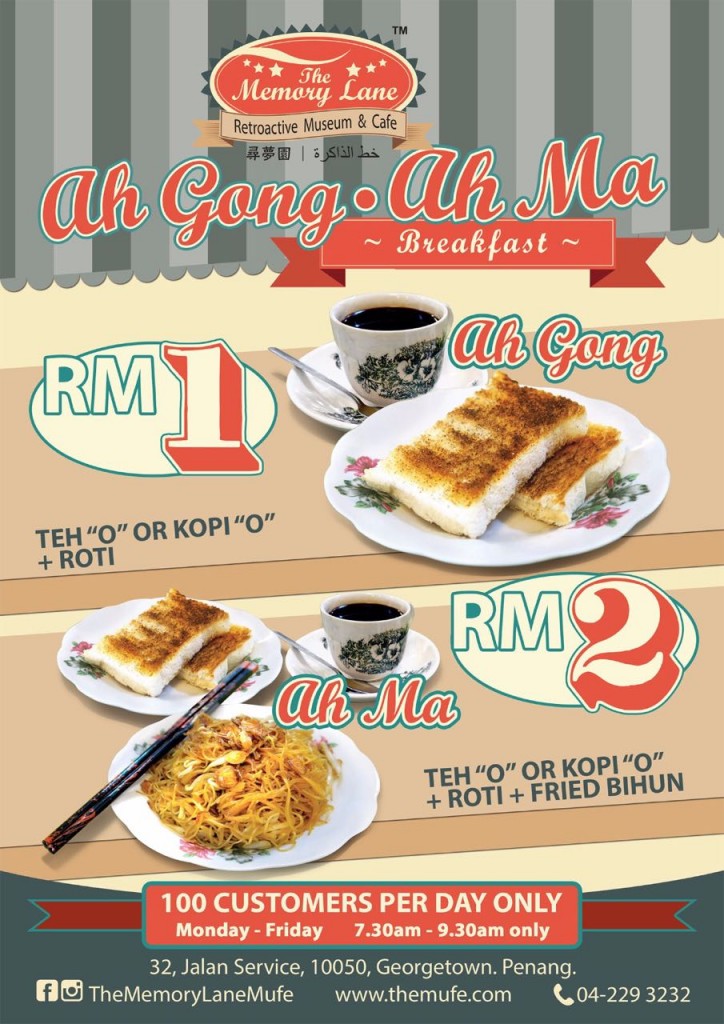 Current RM1 & RM2 breakfast promotion for the 1st 100 customers per day from Mon-Fri
What a steal!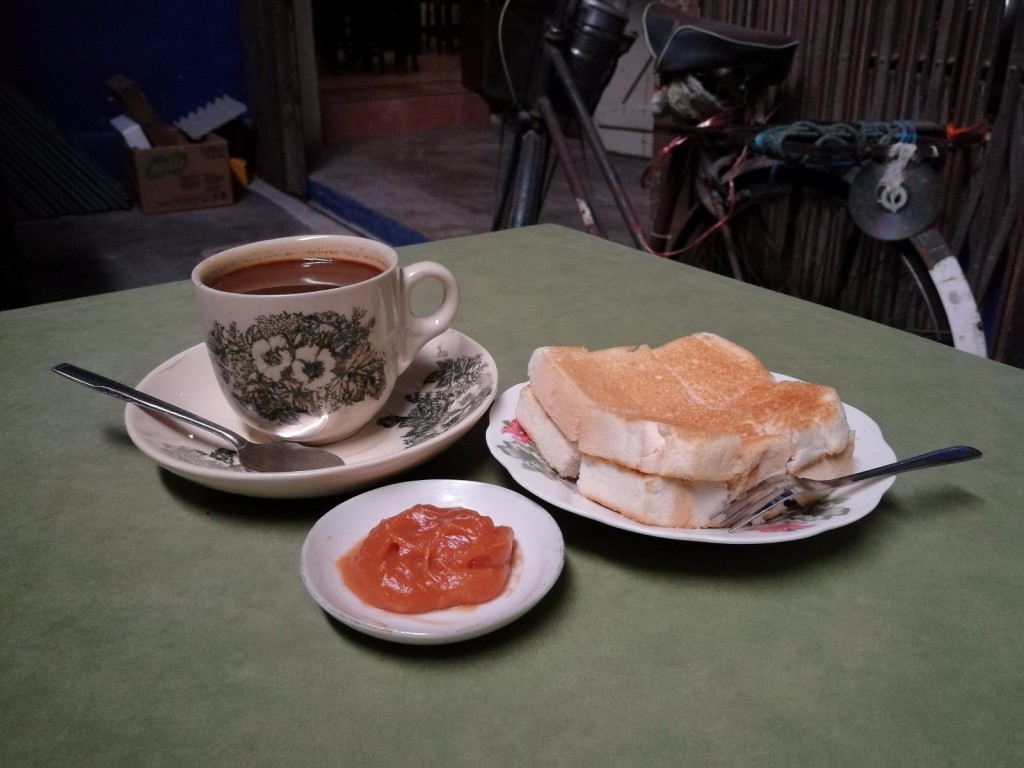 Set A – Any coffee/tea beverage with toast (Roti Bakar), kaya & butter RM7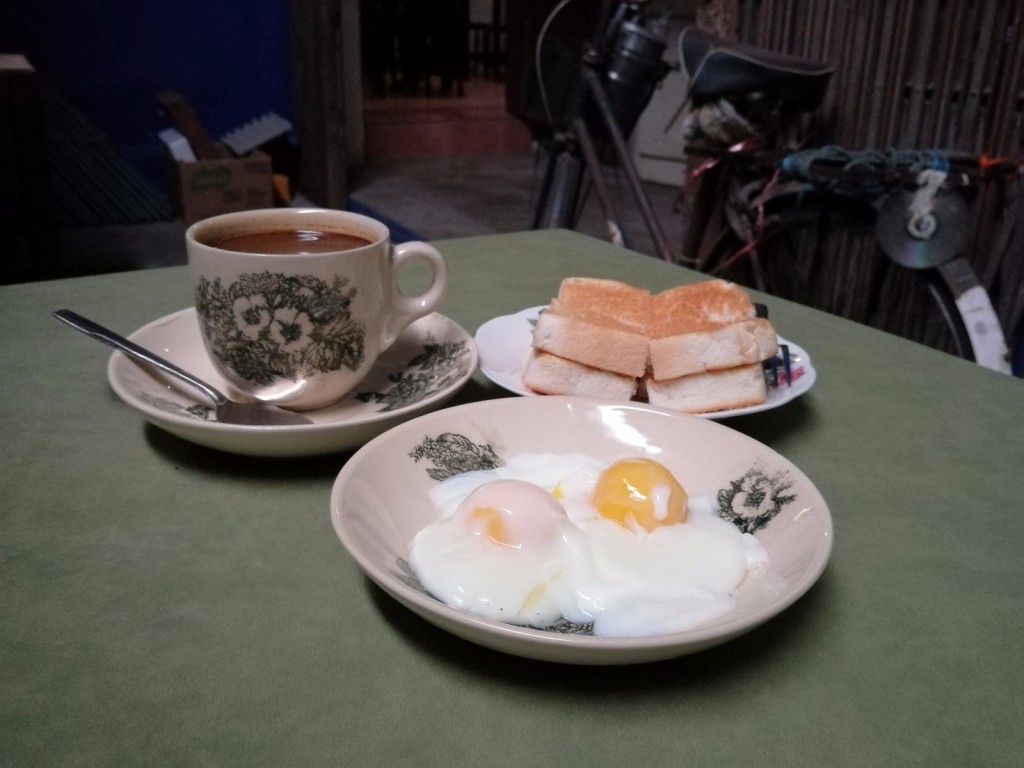 Set B – Any coffee/tea beverage + Toast (Roti Bakar) with butter & kaya + Half boiled eggs RM9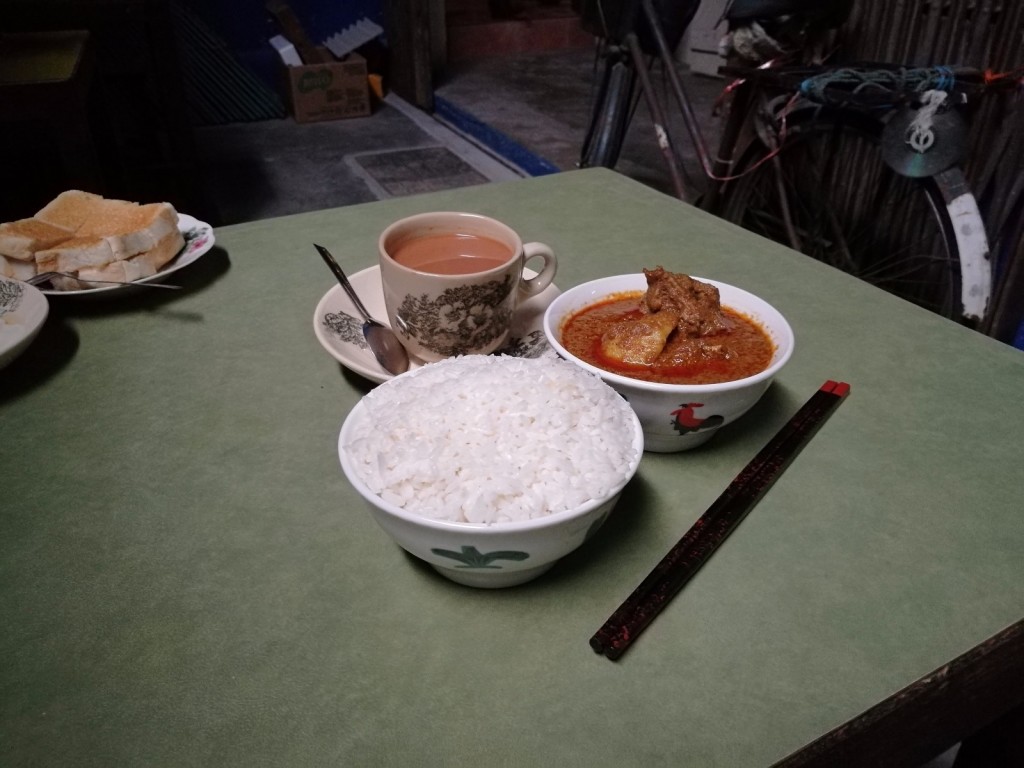 Set C – Any coffee/tea beverage + Curry Chicken + Roti bakar Kosong OR White Rice RM13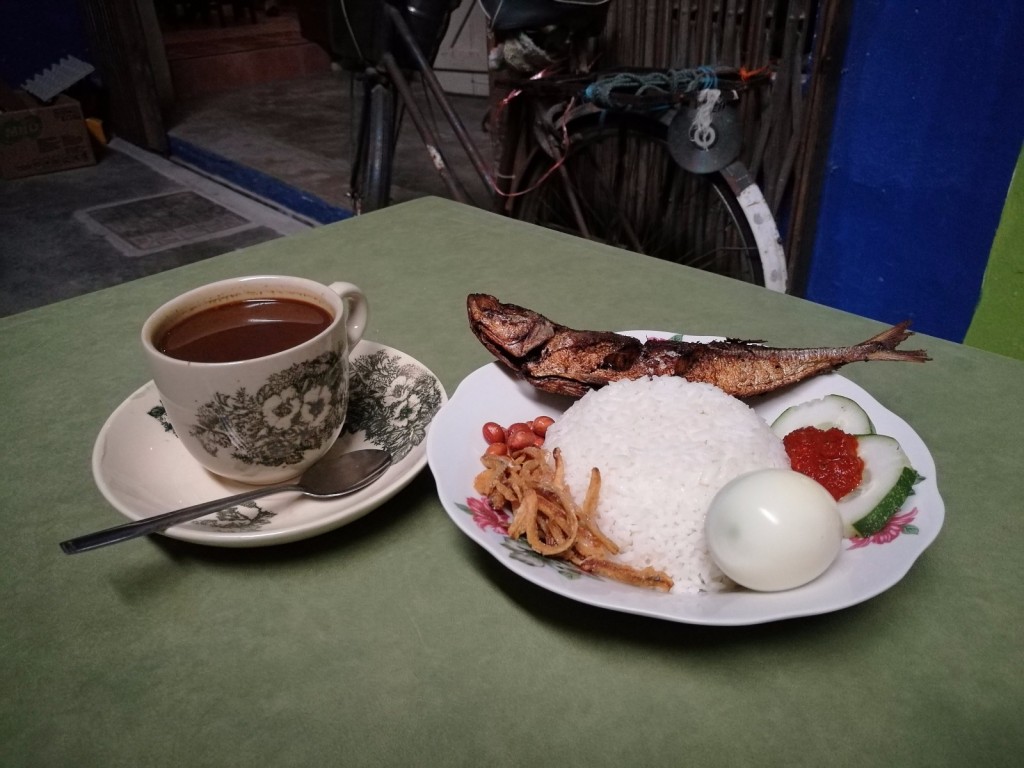 Set D – Any coffee/tea beverage + Nasi Lemak RM13
There are certainly lots to see at The Memory Lane and to reminisce about old times over some classic simple yet delicious food. I'm also looking forward to the opening of the museum portion in May as well as their monthly activities.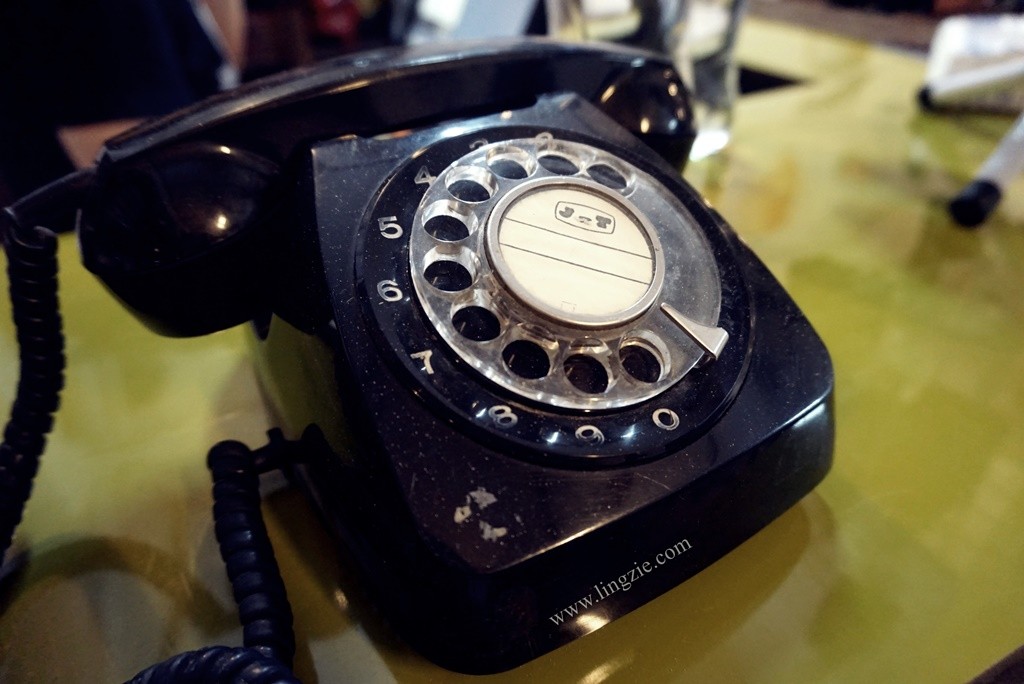 Retro telephone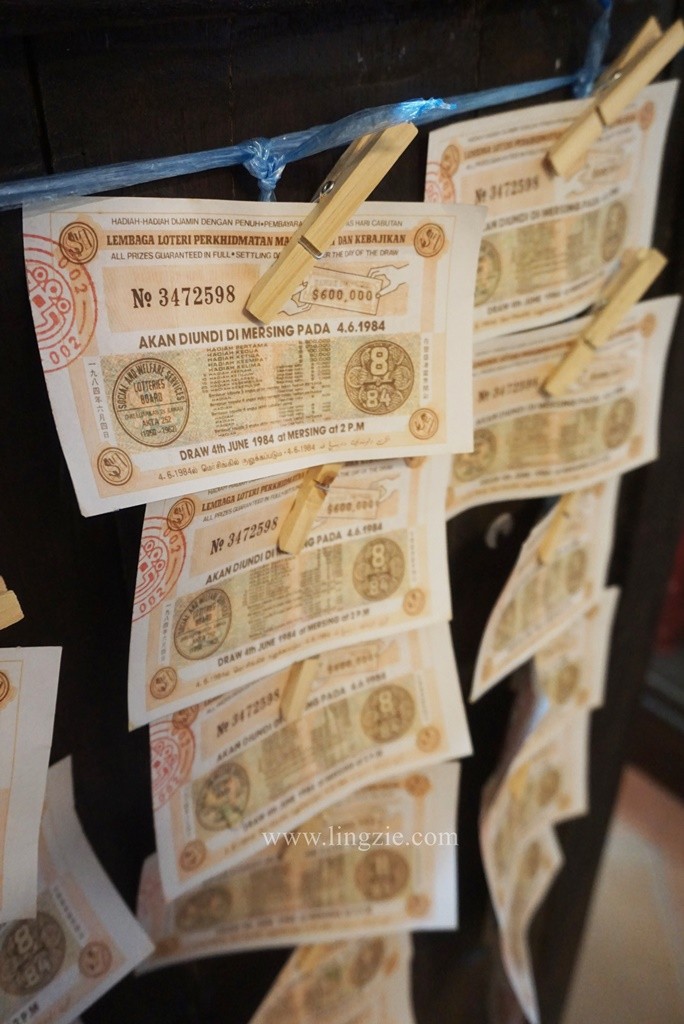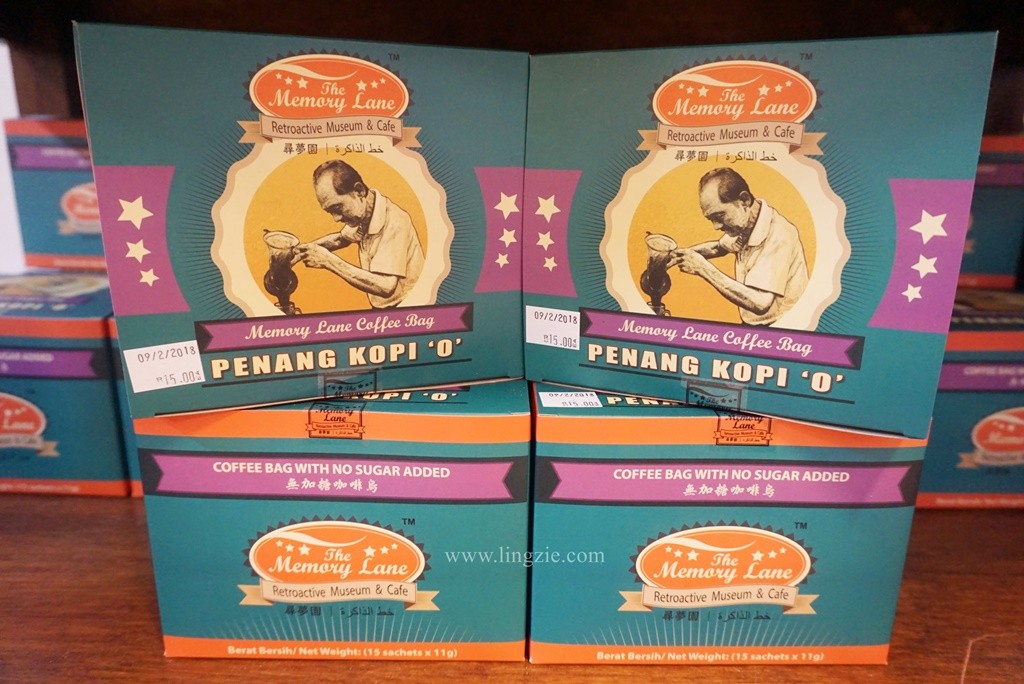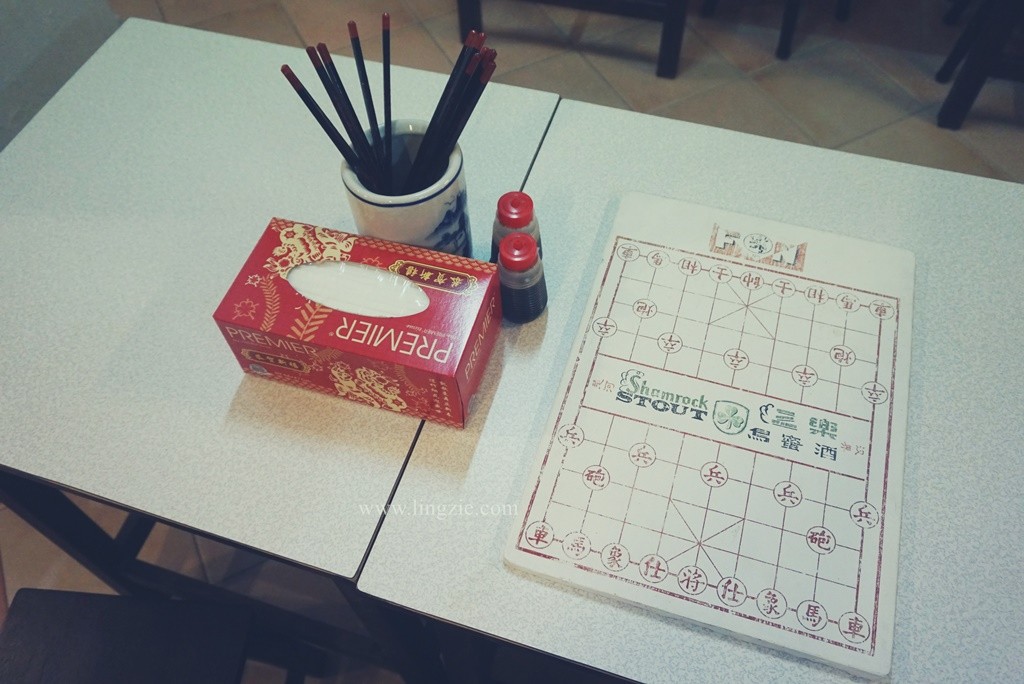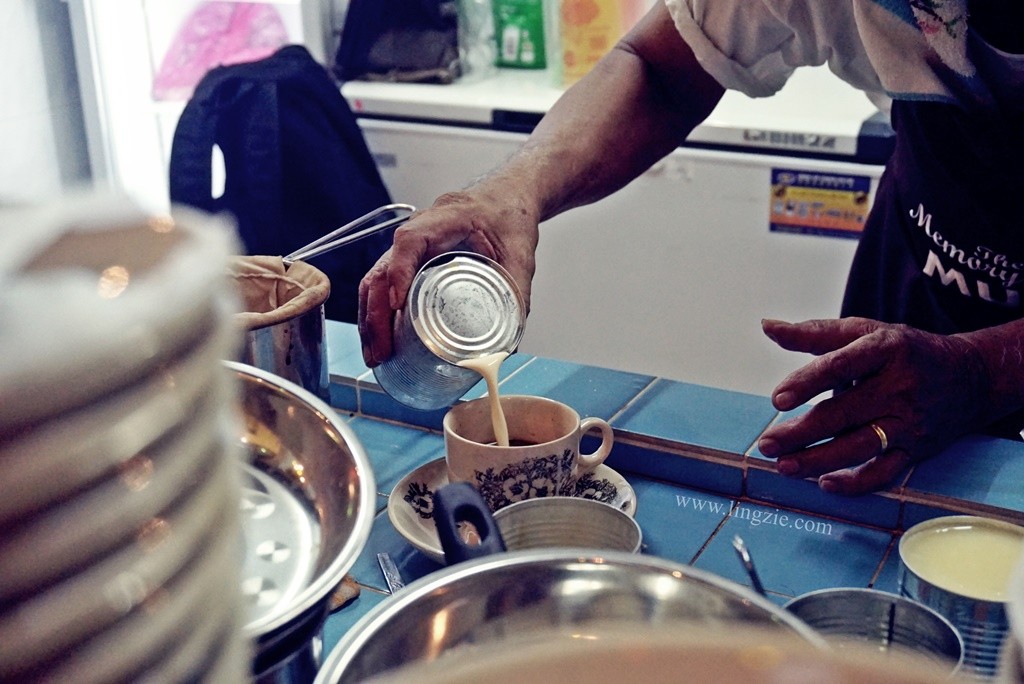 *Many thanks to The Memory Lane for extending this invitation and for the Set menu food photos
The Essentials:-
The Memory Lane MUFE Retroactive Museum & Cafe
32 Service Road, 10050 Penang
Opening Hours: Monday – Friday 7.30am-5.30pm;
                                  Saturday, Sunday & Public Holidays 9.30am-7.30pm
TEL: 04-2293232