While hotpot and steamboat restaurants are aplenty, Yuan Shi Guo Flavor food stands out from the pack by offering something truly unique in Penang – a hot pot with fresh coconut water as the main ingredient of the soup base. No MSG is added and kampung chicken (free range chicken) is being used. Coconut water has plenty of benefits such as cooling the heatiness from one's body plus replenishing the electrolytes in the body. Hence, this coconut chicken steamboat would definitely appeal to the health conscious.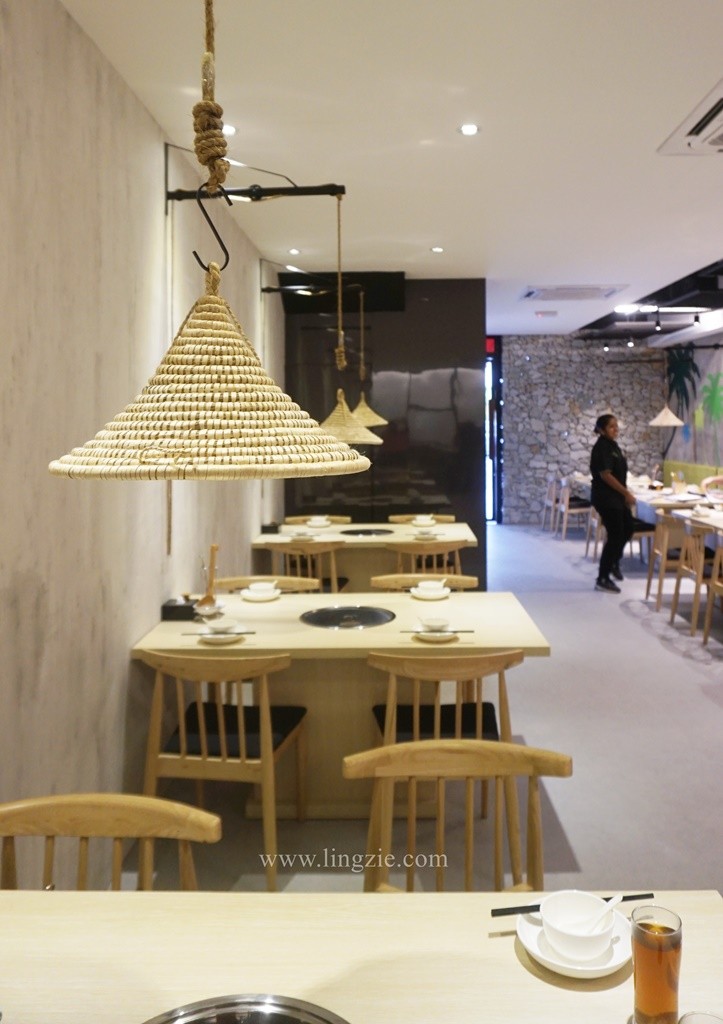 You will notice that each table at Flavor Food has this cute triangle cover dangling on top. It is used as a cover for the hot pot to retain heat and imparts a subtle grassy fragrance while the hotpot is being heated up.
The ala carte coconut chicken steamboat is priced at RM58/pot. However, there are also a few set meals available with the steamboat being combined with either Chicken Rice or Lap Mei Rice (Waxed Meat Claypot Rice) The set meals are meant for 2-4pax. Side dishes  are also available for add on order.
We decided to go for the Coconut Chicken Steamboat + 1 Lap Mei Rice + assorted vegetables set (RM75)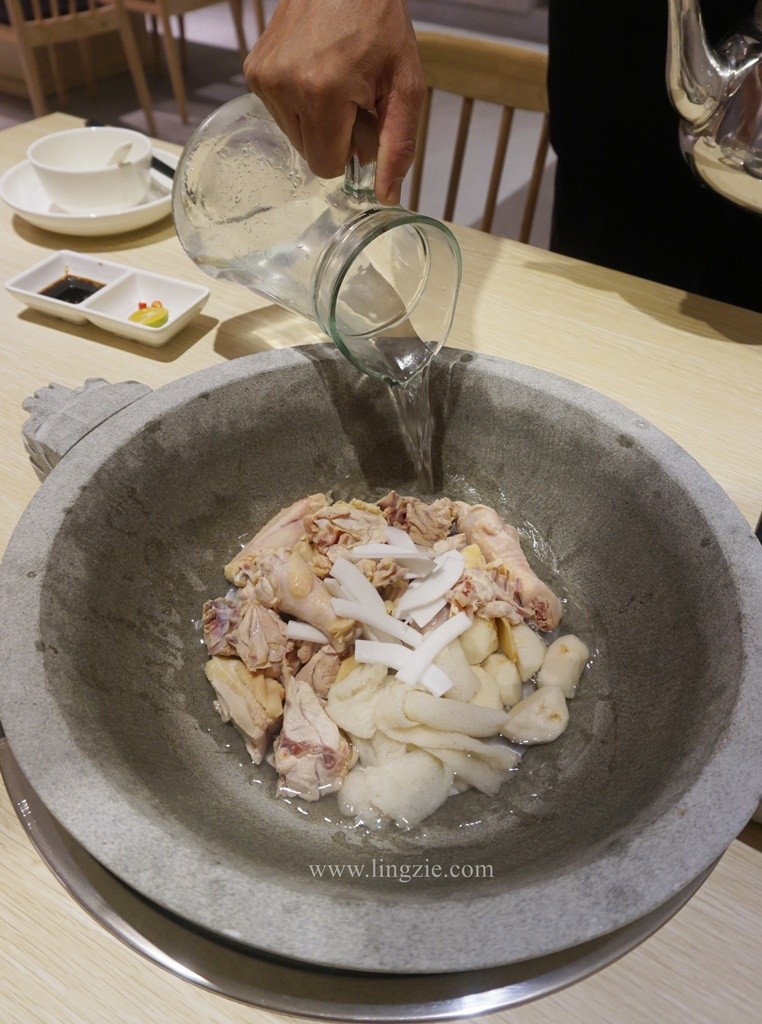 Coconut Chicken Steamboat – fresh coconut water being poured into the pot
The coconut chicken steamboat is cooked in a special stone pot and uses fresh coconut water plus some of their homemade clear soup stock as the soup base. Kampung chicken is being used together with water chestnut, strips of dried coconut and bamboo fungus.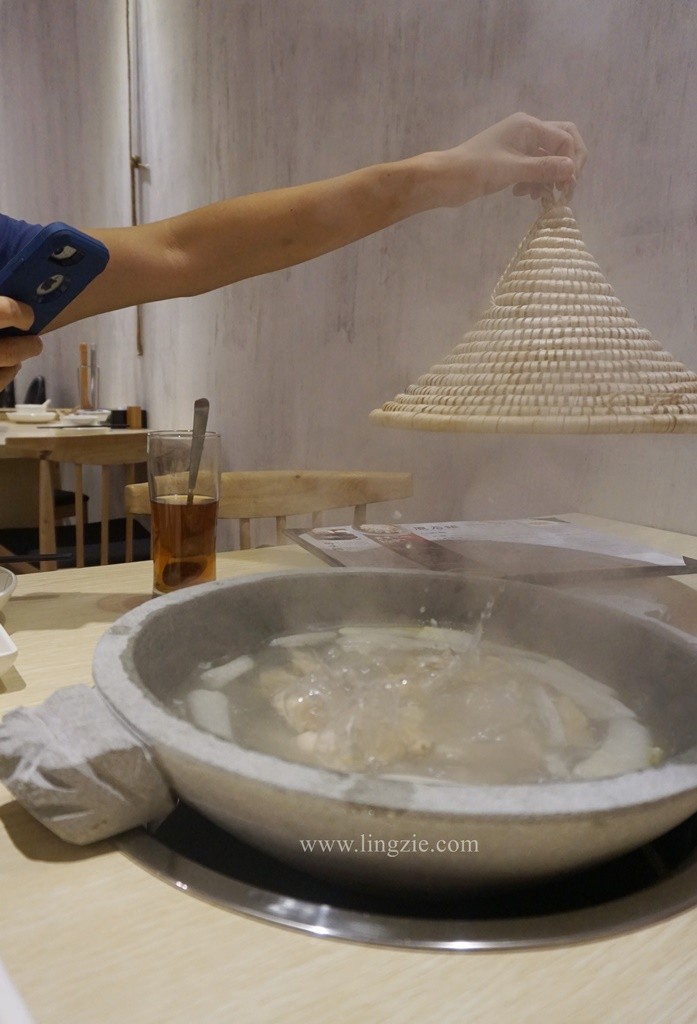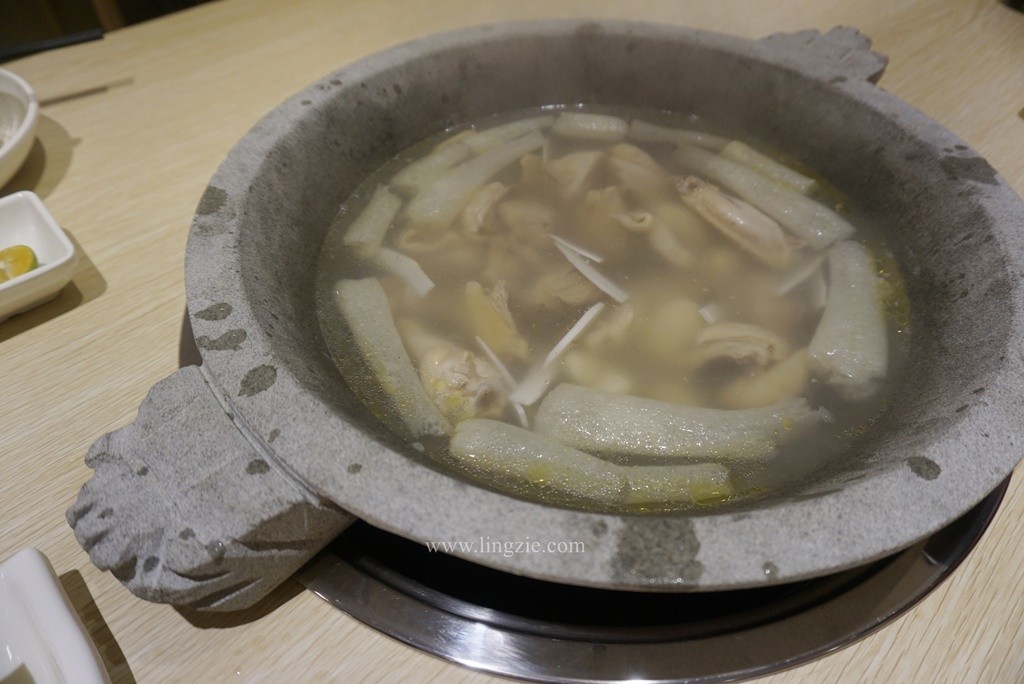 Once cooked for about 15-20mins the coconut chicken steamboat is ready to eat! The soup base was excellent with sweetness from the chicken infused with the clean taste of the coconut water and water chestnut. There was also minimal oil from the chicken since kampung chicken was used. It was definitely a hearty dish that warms the soul. I particularly enjoyed the dried coconut strips which were crunchy, while the soft bamboo fungus was a delight as it had absorbed the soup base.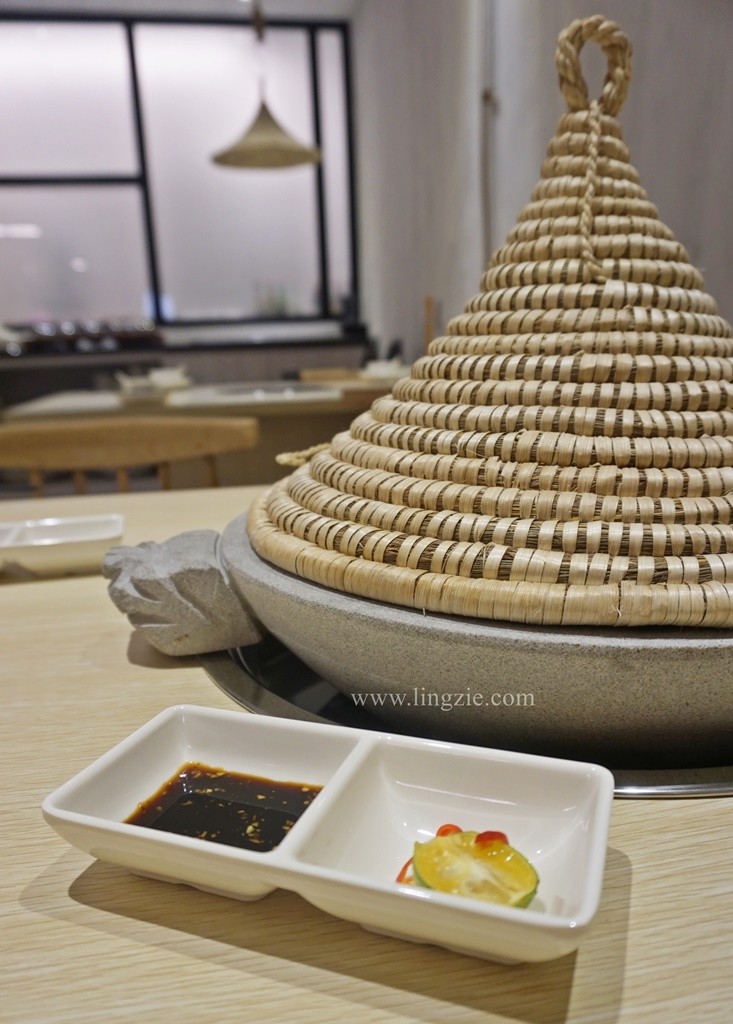 The kampung chickens were best enjoyed with Flavor Food's signature dipping sauce which is salty tangy with a spicy kick. We were told that they use hints of dried sand ginger in the dipping sauce. I thoroughly enjoyed this dipping sauce and was dipping everything into it (chicken, dried coconut… and even the waxed meat! hehehe)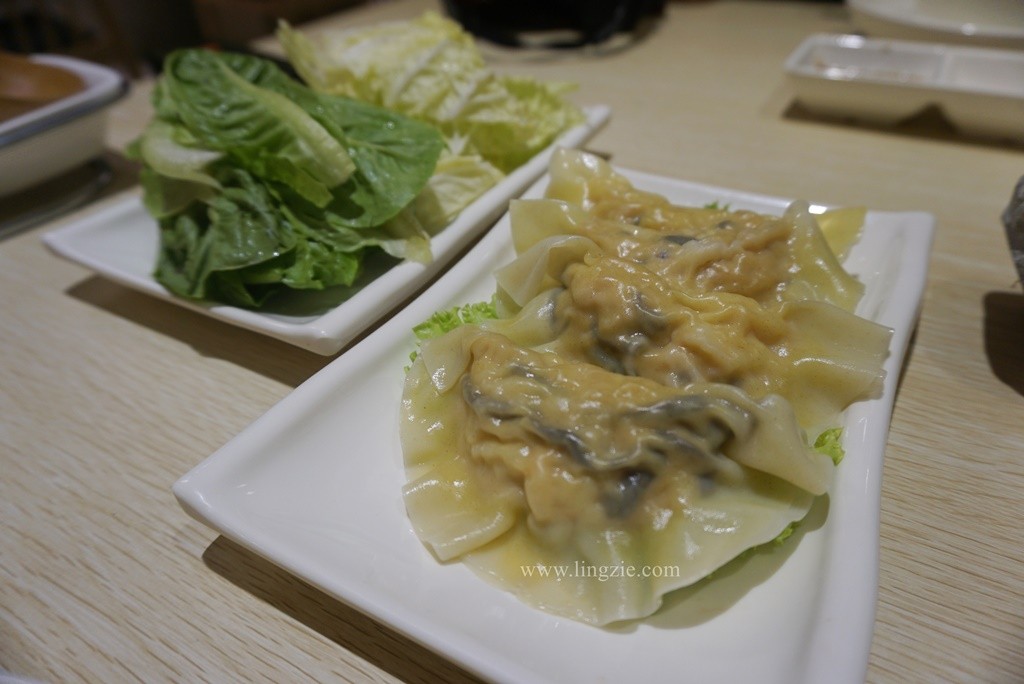 Signature Prawn Dumplings RM10
We decided to add on the signature prawn dumplings which were filled with fresh bouncy prawns and strips of black fungus.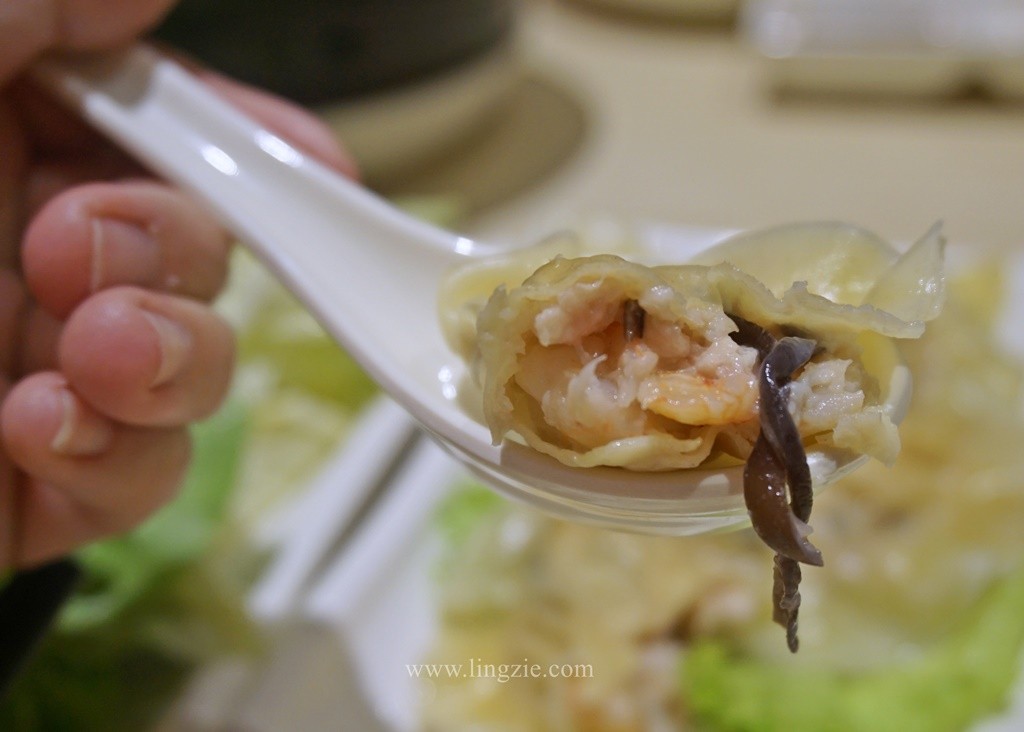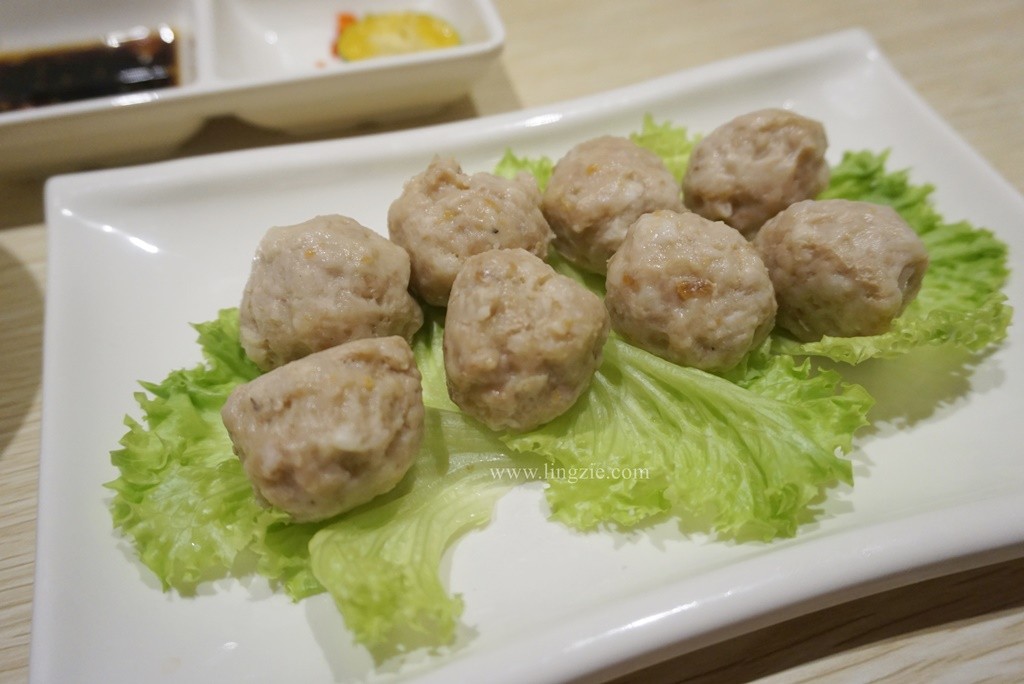 Signature Meat Balls RM10
Meanwhile the signature homemade meat balls were another hit!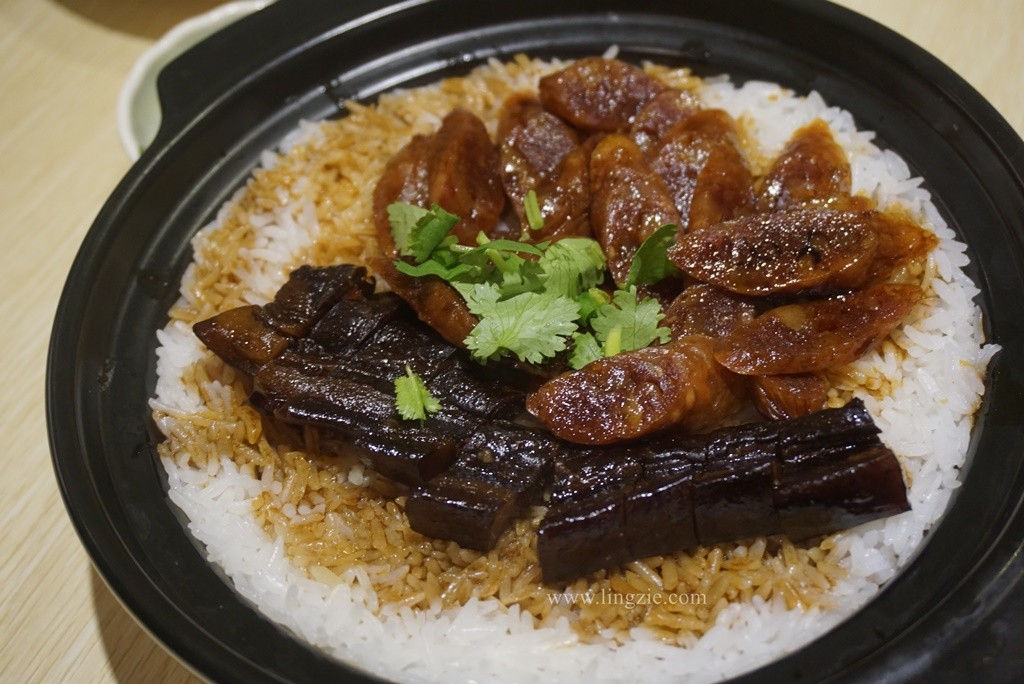 Lap Mei Rice (Chinese Waxed Meat Rice)
I love Lap Mei Rice and will not hesitate to order it if I see it on the menu. Flavor Food's version is pretty good though they do not cook the rice itself in the claypot (no crispy bits of burnt rice! lol) However still enjoyable, and I liked the fact that its not overly salty. The soft melt in your mouth cured meat were delightful and I liked that they did not use the liver sausages which I don't fancy.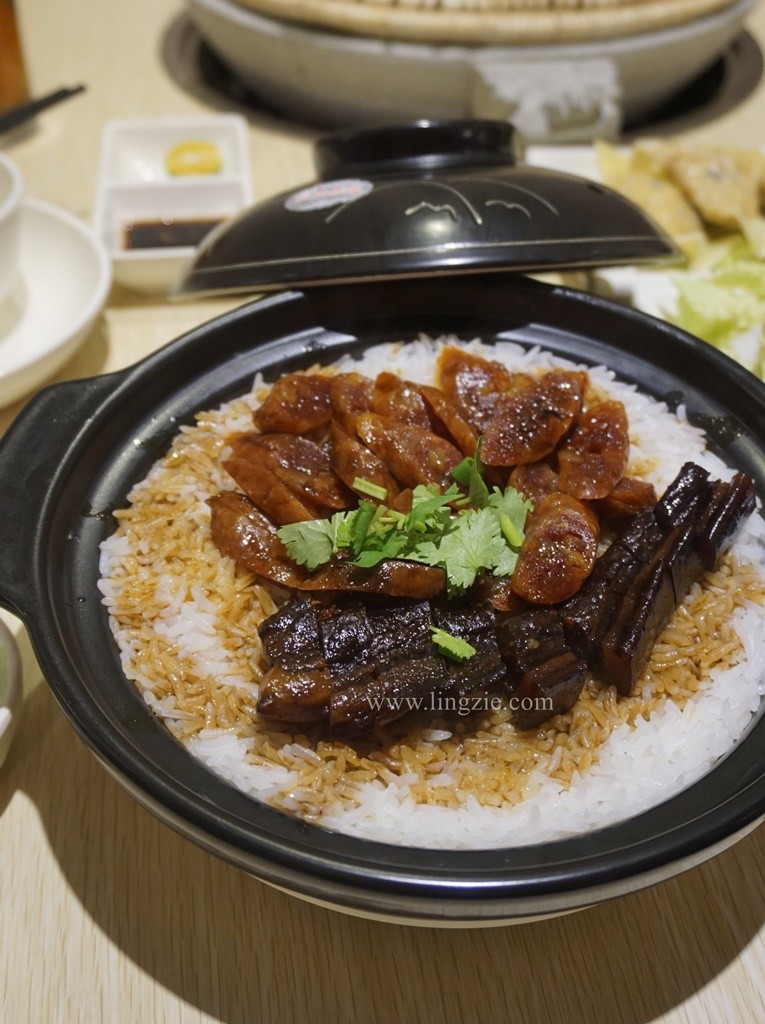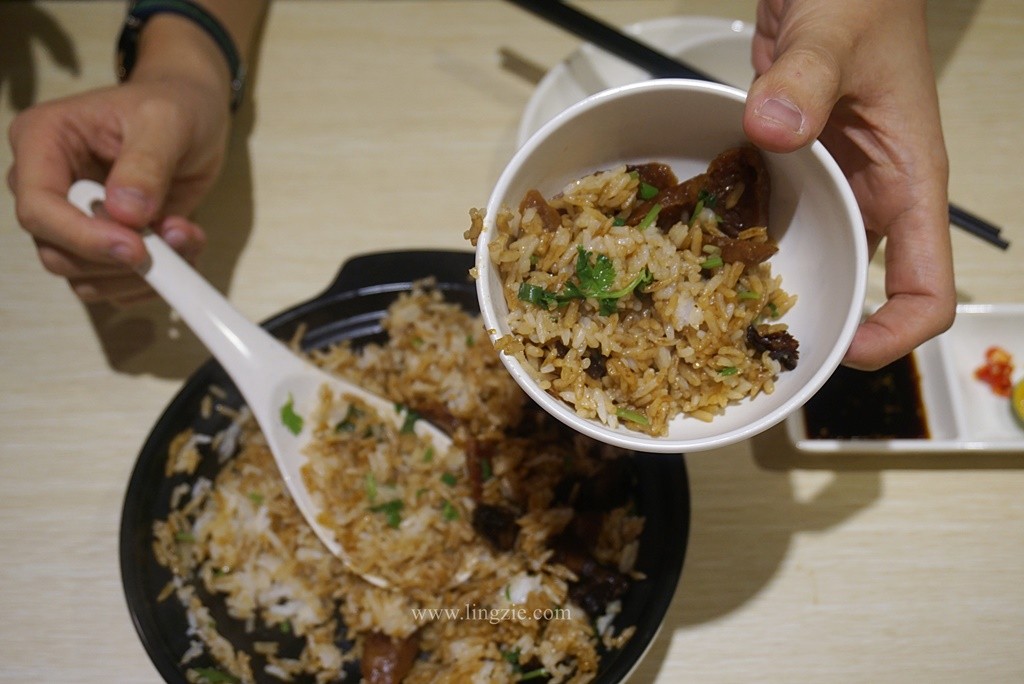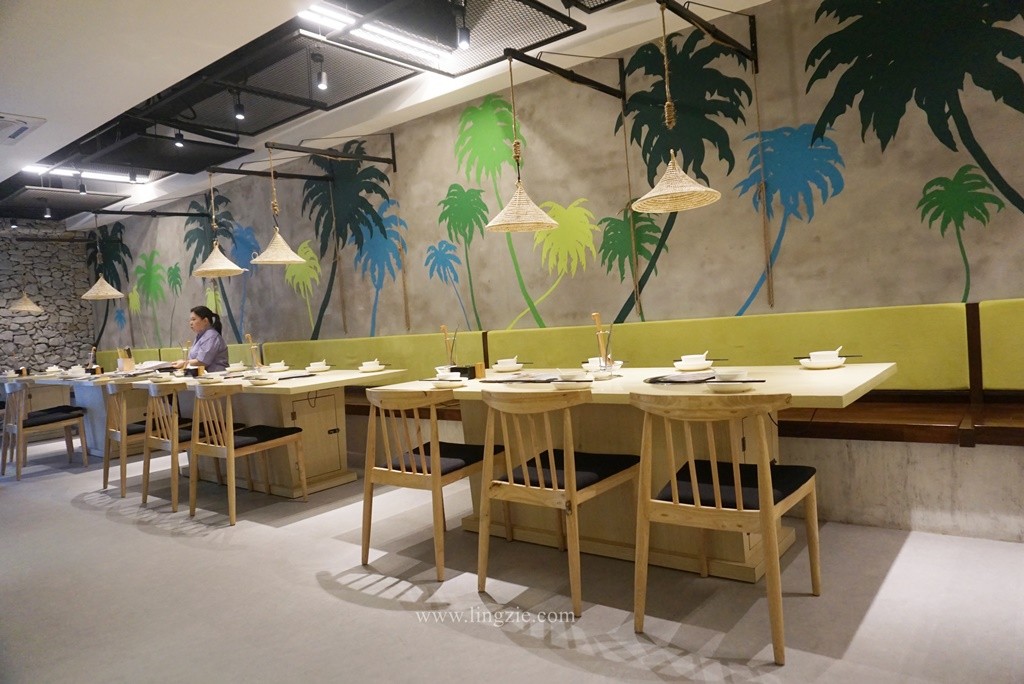 Other than Coconut Chicken Steamboat, Flavor Food has currently added Fish Head soup to their menu which looks pretty interesting too!
Overall, I've visited Yuan Shi Guo Flavor Food twice in the past 2 months and have thoroughly enjoyed their Coconut Chicken Steamboat. Prior reservations are advised since they only open for dinner.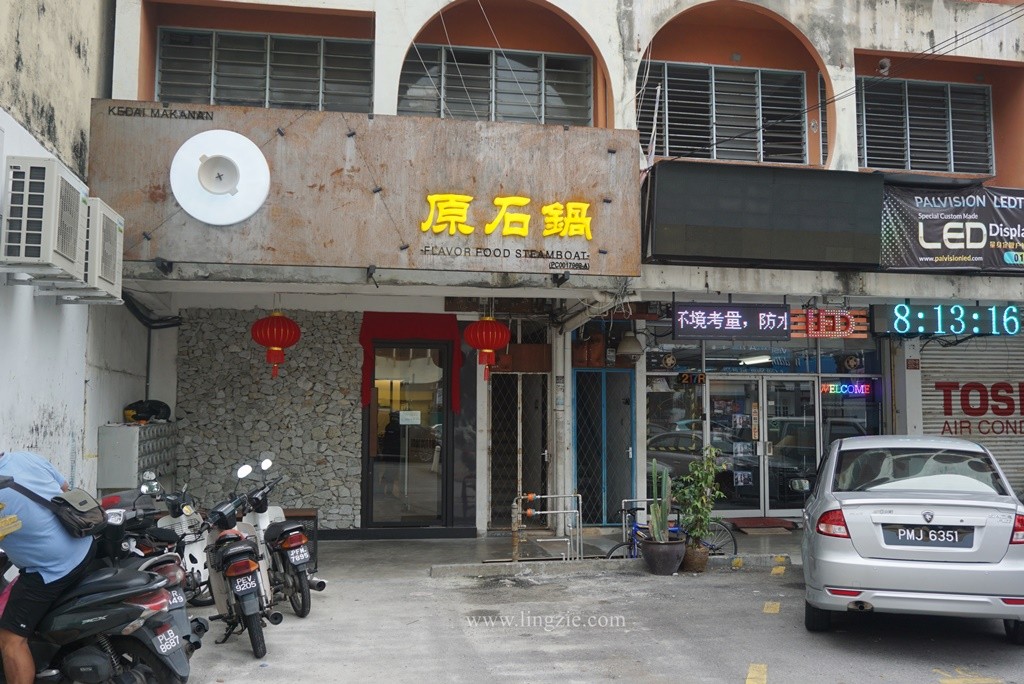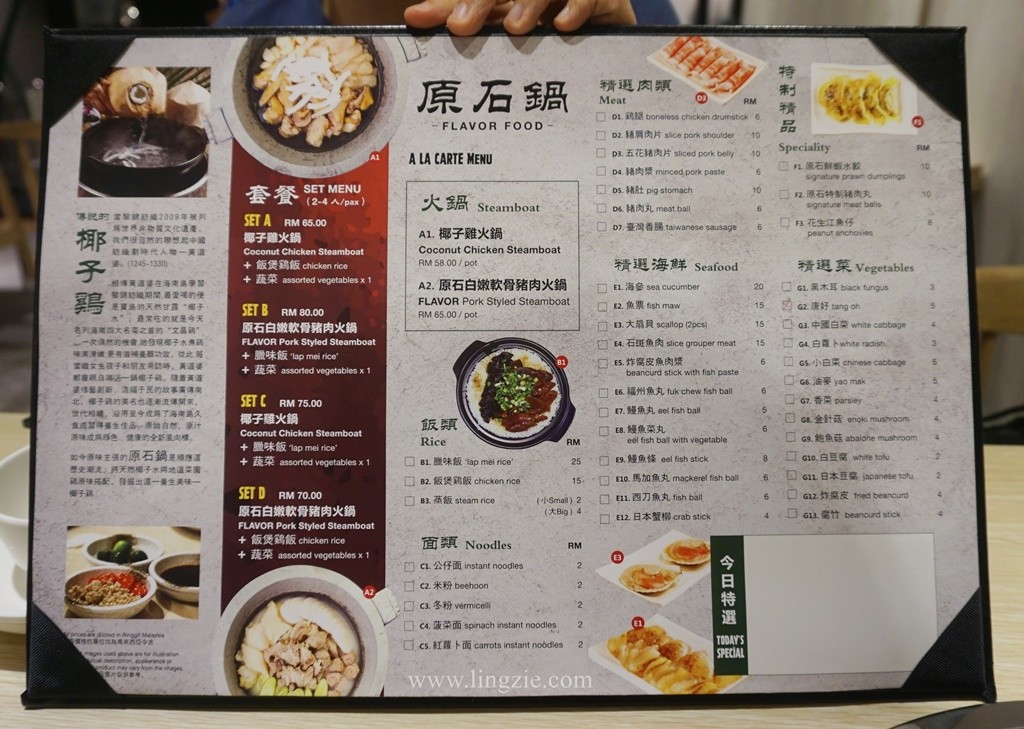 The Essentials:-
Yuan Shi Guo Flavor Food Steamboat
Address: 217M Jalan Burma, 10050 Georgetown, Penang (next to Union Primary School)
TEL: 013-439 1986
Opening Hours: 5.30pm-11.30pm (Closed on Mondays)